All Posts Tagged With: "Lip Plumping"
If you have that extra time in the sower you sure don't want to miss out on bliss Fabulips. It's a facial for your lips. Designed to recreate Bliss Spa's popular fabulips treatment, this kit cleans, exfoliates, plumps, and softens lips. " Pretty good!" says Marta Walsh🙂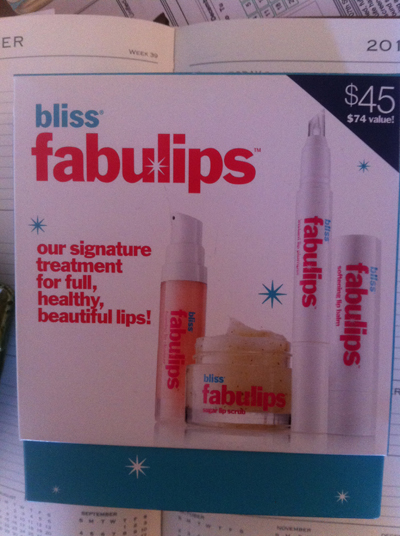 bliss Fabulips, the kit includes: Foaming Lip Cleanser, Softening Lip Balm, Fabulips Sugar Lip Scrub, Fabulips Instant Lip Plumper.
Another great lipgloss find of the week is: Lip Fusion Infatuation Lipgloss in La Lip Jolie a sheer natural baby pink shade. I'll be honest with you I've tried the original Lip Fusion Color Shine and I never got along with it because it tingled too much to a point of a headache and the color payoff was not there, it turned to a clear gloss on my lips. On my recent trip to ULTA however I was happy to discover a different lipgloss collection by Fusion Beauty called: Lip Fusion Infatuation. Needless to say love from first gloss LOL. It tingles but not as much, not too strong. It has a brush application and the color pigment is much bolder. Another plus: it's long lasting and not greasy. Does it plump? As I mentioned before my lips are naturally full so I can't never tell. My lips do look smooth and pretty so what's not to like:)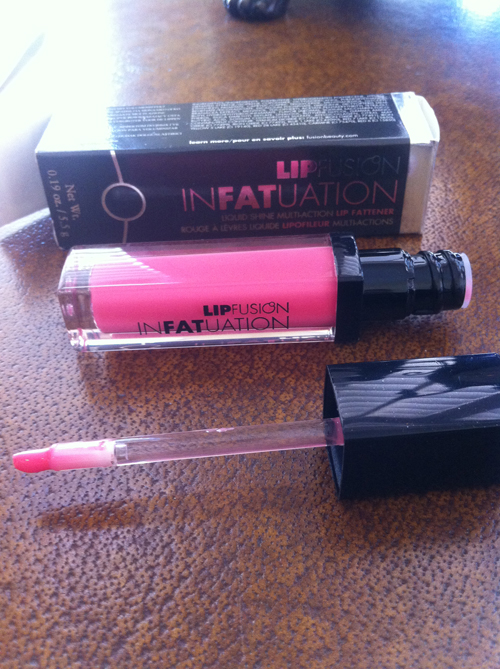 Lip Fusion Infatuation Lipgloss in La Lip Jolie
Loving the latest product additions to FusionBeauty and CLEAN! BTW did you know that Kim Kardashian as the face of the line? So here it is:
The "Luxe Boudoir" Capsule Collection contains four brand new, high-impact, vibrant LipFusion Color Shines with shimmer effect designed in collectible limited edition packaging featuring the iconic Seven Bar Foundation "Lingerie New York" model etched in to each tube. The spring-inspired colors include Vixen a shimmering mauve, Lolita an innocent baby pink, Coquette a flirty rosy coral and Princess a shimmery plum. It is an amazing collection for a great cause!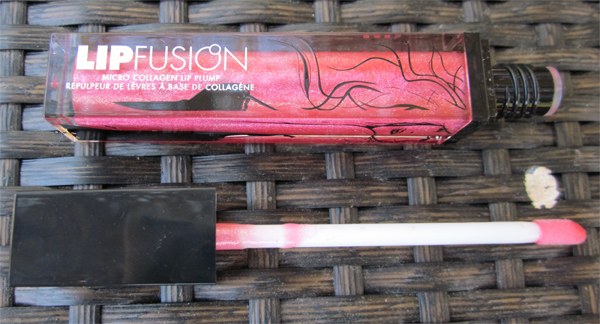 FusionBeauty The "Luxe Boudoir" Capsule Collection Coquette a flirty rosy coral
Marta Walsh says: "Great wearable lip gloss shades with a little bit of plumping effect. I wear it alone or as a lip plumping lip primer. There is a tingling effect but not too strong".
I'm very excited to share with you my interview with Erica Rose. You might remember Erica as the "socialite" on ABC's hit series THE BACHELOR: Rome. She was one of the top 6 women competing for Prince's Lorenzo Borghese heart. I certainly can't forget Erica and her love it or hate it personality. She stood out as a true reality star. Erica's most recent project includes staring in a new VH1 reality series "You're Cut Off" premiering next Wednesday, June 9th, 2010. I must say, this interview with Erica helped me to get to know her a little bit better. I'm quite impressed how grounded, smart, and witty, she comes across. If any of you out there dream on becoming a reality star you might want to read this interview and learn a thing or two from lovely Miss Rose.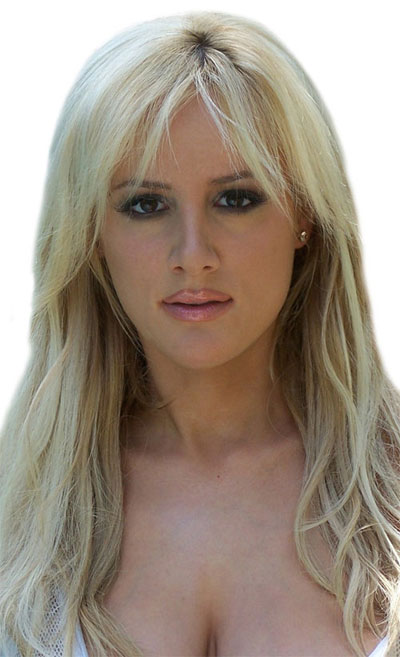 In this interview Erica Rose talks to Marta Walsh about her experience in The Bachelor: Rome. What does it really take to be a reality star. Her new reality show "You're Cut Off". Explains why she is more than a 'Socialite'. The People who inspire her. Why Heidi Montag would be invited to her dream and ultimate dinner party. What's in her makeup bag. And future plans.
Marta Walsh: Where do you call home?
Erica Rose: Right now Houston, Texas because I'm in law school there at the University of Houston- I just finished my second year. I travel a lot though and have houses in Aspen and Palm Springs so I also feel like a Cali and Colorado girl as much as I do a Texan.
Fusion Brands Inc., the parent company of FusionBeauty, the international beauty brand, has announced today that it has signed world-renowned beauty Kim Kardashian as the face of FusionBeauty Colorceuticals collection. Kardashian will represent the renowned LipFusion franchise as well as the launch of the highly anticipated Illumifill Line Filling Luminizer.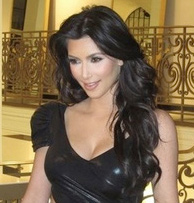 "Fusion Beauty is a smart, sexy, forward-thinking company that continues to push the boundaries of the beauty industry," says Kardashian. "I deeply admire them for their beauty innovations and commitment to philanthropy and I'm so excited to represent a brand that I have been a long time fan of."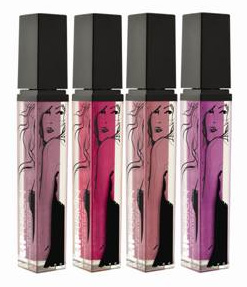 LipFusion Capsule Collection
CHANEL introducing Ultra Correction Lift Total Eye Lift & Ultra Correction Lift Plumping Anti-Wrinkle – Lips and Contour.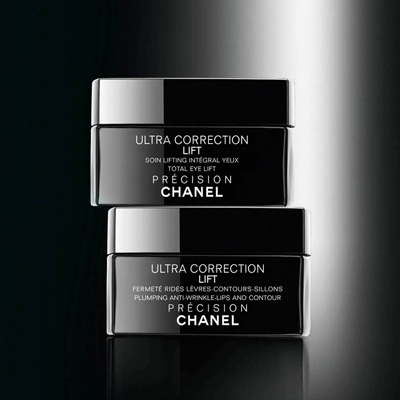 ULTRA CORRECTION LIFT TOTAL EYE LIFT
A woman's eyes are a reflection of her unique beauty. They are the ultimate seduction — but can also be a tell-tale sign of aging. Today, CHANEL PRÉCISION offers a solution to restore youthfulness to the eye area, especially the eyelids. ULTRA CORRECTION LIFT TOTAL EYE LIFT naturally lifts the eye-area skin from within while helping to minimize the look of puffiness and dark circles. The key ingredient, elemi PFA*, delivers concentrated power to the eye area for targeted firming and lifting action. A complex containing escin (a molecule extracted from Horse Chestnut) provides immediate concentrated action on puffiness and dark circles. A tetrapeptide reinforces this corrective action and helps keep the eyelids supple and toned. A state of tension is restored to skin around the eyes. With skin firmed, the appearance of wrinkles and fine lines are visibly smoothed. The eye area appears brighter and radiates with youth and vitality.
Ginnifer Goodwin, star in the HBO series "Big Love" has made her mark in Hollywood on the red carpet at last nights 2009 Emmy Awards! mark celebrity makeup artist Mai Quynh explains how she created Ginnifer's gorgeous red carpet look.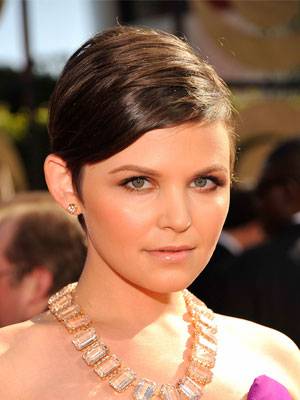 How to Get Ginnifer's Red Carpet look:
Face: "Ginnifer wore a beautiful, Fuschia strapless dress, so we wanted to keep her look more neutral, but focused on her eyes. To get her look, I started by applying mark Face Xpert Flawless Touch Makeup in Buff with a foundation brush. I then applied mark Get Bright Hook Up Highlighter in Light above her cheekbones and mark Good Riddance Hook Up Highlighter in Fair/Light under her eyes. Once the foundation and creams were applied, I set everything by dusting mark Matte-Nificent in Buff/Natural with a powder brush. And finally, to give her a warm glow, I swept mark Good Glowing Mosaic Blush in Hush Baby on her cheeks using the blush/bronzer brush."
The one lip treatment that does it all! Osmotics Blue Copper 5 Lip & Tuck is a conditioning gloss that plumps, restores lip contours and prevents aging to give you healthier, smoother, younger-looking lips.
How does it work: Super-hydrating hyaluronic acid particles penetrate and swell the lip tissue to add volume and plumpness. Copper, along with two powerful anti-aging peptides, helps prevent the loss of collagen, keeping the lips and mouth area firm, tight and line-free. Nourishing macadamia nut oil soothes dry, chapped lips.
What it does: Promotes fuller, plumper, more youthful lip contours. Prevents and repairs smokers' lines around the lip/mouth. Conditioning gloss moisturizes, nourishes and soothes. May be used as an elegant gloss alone or over lip color. SRP: $35. 
via: www.nordstrom.com