All Posts Tagged With: "Get The Look"
To embrace the in-crowd individuality of the after-party-inspired Alexander Wang Spring/Summer 2018 runway, Rita Remark for essie chose topless & barefoot, a "chameleon nude" she insists looks soft pink on some, ivory on others, and flattering on everyone. Using speed.setter top coat to achieve a high-shine finish, it's the season's perfect answer to going barely there in an eye-catching way.
Rooney Mara at the premiere of The Girl With The Dragon Tattoo makeup by Chanel Celebrity makeup artist Kate Lee. Makeup Inspiration: The dress, a Prabal Gurung cutout gown, was so magnificent, we just decided that she needed to look effortless, and that the lip should look "bitten".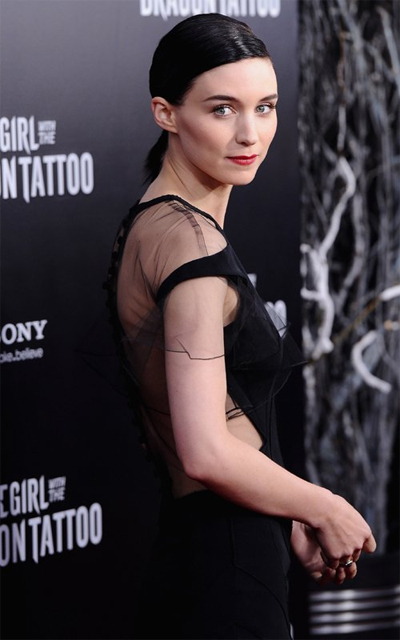 Rooney Mara's makeup look from the premiere of the girl with the dragon tattoo by CHANEL
Skincare: Rooney's skin was prepped with CHANEL Hydramax Serum.
Get The Look: Lucy Hales' makeup from the 2010 Teen Choice Awards! Hales stars in the new ABC Family series Pretty Little Liars.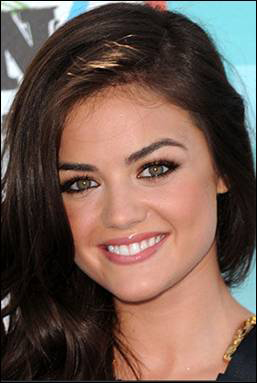 "Pretty Little Liars" actress Lucy Hale made her mark on the red carpet at the 2010 Teen Choice Awards. mark Celebrity Makeup Artist Mai Quynh shares with Talking Makeup her expert makeup tips for recreating Lucy's gorgeous makeup look!
How To Makeup Tutorial
It's SHOWTIME with Marcel…Always put your best face forward. NARSISSISM #4-Marcel says: "Matte skin always looks beautiful and clean. After foundation, apply a translucent loose powder with a powder puff and buff away any excess with a large, soft brush. This will create a luminous, satin finish rather than a dry, powdery surface."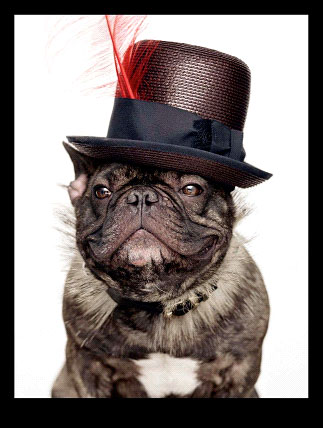 Stay tuned for the final Marcel Narsissism, coming within the next few days! Can't wait? Head to NARS Facebook page or follow them on Twitter for more exclusive Marcel quotes and photos.
Hair Trend report 2010 with Advanced Techniques Salon Professional Haircare. Avon Global Stylists Advisors worked backstage at Charlotte Ronson's Fashion Show, where they interpreted the clothing designs to create a simple, girly style that any woman could wear. With just a few Advance Techniques products, the team teaches us how to transform bland hair to beautiful styles.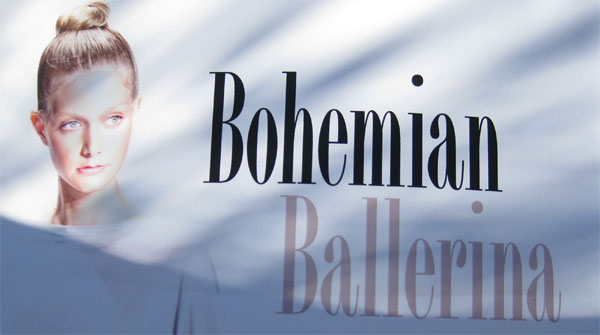 The hairstyle: Bohemian Ballerina. "Create a fresh, young wispy look to amp up simple designs in your wardrobe this season."-Tippi Shorter
Hair Tutorial
1 . Prep wet hair from root to tip with Volumizing Mousse to enhance the natural shine and create volume. Using the Cushion Brush, blow dry hair section by section to distribute the product and create natural texture.
Talking Makeup is pleased to present a Smokey Eyes makeup tutorial by the lovely Lois Price who is a student at Staffordshire University in England. I love my UK friends, you know:)
WATCH: Lois giving you tips on how to create a smokey eye look without breaking the bank! "Have fun with it and create similar looks!!" says Lois.
1. Firstly moisture your face and allow it to soak in, then apply a thin layer of foundation onto your face including eye lids- this will help the eye shadow stick and stay on longer
2. Apply a line of eyeliner to the bottom of your eyes to create definition.
3. Next apply the grey shadow to your eyelids- apply as much as you want.
Bringing you another très chic skin-saving technique from NARS' very own Marcel (it's the cutest dog seen in image below).
Marcel says: "Everyone wants a dewy complexion. But there's a fine line between a dewy glow and greasy skin. Keep your face hydrated without looking oily by blotting with a tissue to remove excess cream or moisturizer."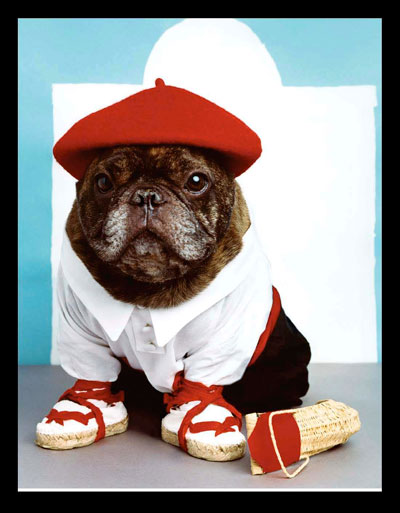 Marcel
Head to NARS Facebook page for more exclusive Marcel quotes and photos.
Hair Trends: This month, Kim Vo, master colorist to Hollywood's A-list and Shear Genius favorite, dishes on the latest and hottest hair trends for the season. This spring get sprung on Kim Vo's favorite looks including: Roller Set, Full Face and Flower Power. Simply click image below to watch.
Shear Genius 3: Episode 10. "Who Will Prove To Be Shear Genius?" Nexxus Salon Hair Care is back as the official hair care sponsor for the third season of BRAVO's hit reality series, Shear Genius, a new style of competition. Nexxus Creative Director Kevin Mancuso offers tips on styling so that anyone can achieve a salon style at home.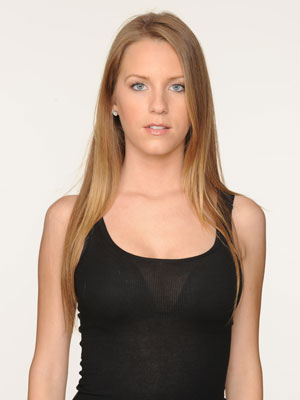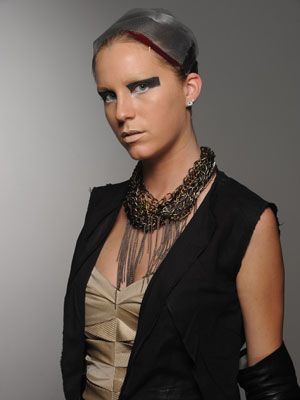 This week's "how to get the look" from Kevin:
Take inspiration from last night's Henry Duarte Fashion Show and keep hair simple and polished when "rocking" an edgy headband.
1. Apply a sleek styler, such as Nexxus Sleek Memory, to damp hair, and then blow-dry using a large round brush.
Michael Kors Spring 2010 NY Fashion Week. The makeup look: "The skin is clear, naturally flawless."-Dick Page Artistic Director for Shiseido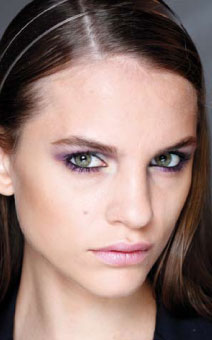 How to get the look with Shiseido Makeup collection: Dick applied a thick coat of Translucent Loose Powder all over the face with a large powder brush and then dusted off the excess powder leaving the skin matte. To give the skin under the eyes a pearly finish, Dick mixed together the NEW! Luminizing Satin Face Color in Soft Beam Gold (BE206) and NEW! Luminizing Satin Face Color in High Beam White (WT905) and applied the color under the eyes in a triangle shape. To add a touch of bronze, Dick swept the NEW! Luminizing Satin Face Color in Shell (GD809) under the cheekbones, giving the illusion of contour.