All Posts Tagged With: "Foundation"
Best high end cushion compact foundation. And the winner is Dr. Jart+ Air Mesh Cushion Compact, scheduled to launch February 2017, $48, Sephora and Sephora.com. For days that you don't feel to put on your normal 'heavy duty' foundation (also when traveling) this is one is amazing.
Best Foundation Makeup Brush. The winner is: It Cosmetics Radiant Foundation brush from the It Brushes For Ulta All That Glitters Brush Set.  It is the softest makeup brush ever, doesn't pick  too much foundation so no waste, and makes foundation application super easy.
NEW from one of my all time favorite brands Jane Iredale Smooth Affair Facial Primer & Brightener and Glow Time Full Coverage Mineral BB Cream. These 2 new products additions are launching TODAY on shop.janeiredale.com Are you looking for an amazing makeup that is kind to your skin?  These are my dream primer and foundation. Can't get a better skincare makeup than this. I actually see the difference in my skin after just one use.
The Glow Time Full Coverage Mineral BB Cream goes smoothly on my skin, all I use is my hands but if you want to get fancy you can use a foundation brush. It cover any imperfections perfectly (pun intended) it's like foundation and concealer in one. And it's loaded with gentle ingredient and not harsh chemicals. Really a must-have!
Another great foundation find this week laura mercier oil free supreme. The magic word is oil free because I can't stand oily foundations they feel too heavy on the skin and look too shiny. This one has a matte finish. It's silicone-free, fragrance free, and doesn't rub off too quickly. Comes in 12 shades, mine is Honey Beige. $42. Available at Neiman Marcus, Saks Fifth Avenue, Nordstrom, Bloomingdales and Sephora.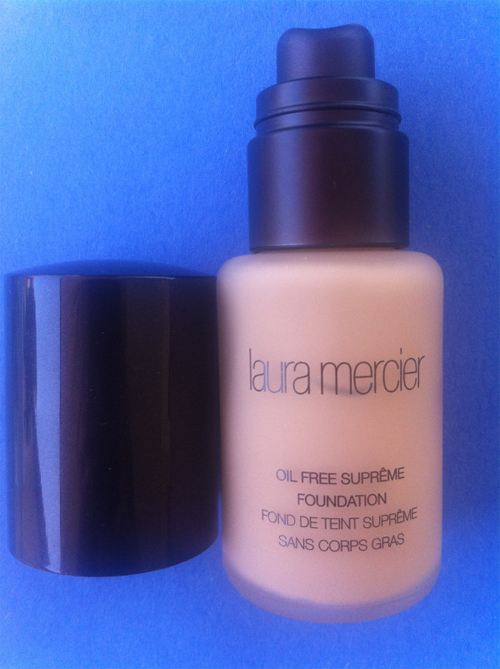 laura mercier oil free foundation
Other shades include: Porcelain Ivory, Blush Ivory, Warm Ivory, Sunny Beige, Vanilla Beige, Golden Beige, Shell Beige, Tawny Beige, Honey Beige, Suntan Beige, Toffee Bronze, Rich Sienna.
I absolutely love and very impressed with Maybelline Instant Age Rewind Eraser Treatment Makeup, concealer, powder, and radiance firming makeup liquid foundation. They are light and airy. And it's available at your local drugstores. It's nice to know that I don't always need to spend lots of money to get a good foundation. Thanks Maybelline for making it possible:)
Maybelline Instant Age Rewind Makeup liquid foundation, concealer, and powder
Browsing at ULTA Scottsdale I also discovered a new makeup line: Studio Gear. I decided to try their Studio Gear Dual Identity Wet/Dry Foundation in shades Wheat and Praline which compliment my medium with yellow undertones skin shade.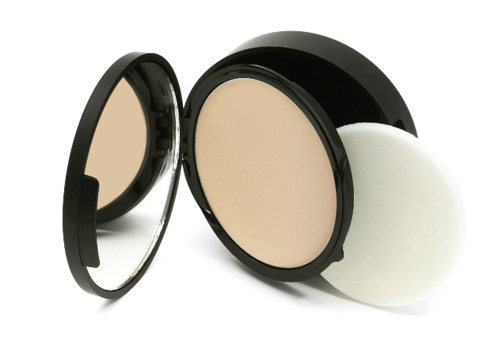 Studio Gear Dual Identity Wet/Dry Foundation
Maybelline is on my good books, ha! It is one of my favorite and one of the most quality drugstore beauty brands imo. I hear rave reviews about their Instant AgeRewind Eraser Treatment Makeup foundation and I can't wait to try it. Meanwhile here's what to look for and what's NEW with Maybelleine for year 2012.

 Maybelline New York SuperStay 14HR Lipstick  NEW in Eternal Rose (Pinks)
Best foundation of the day and on Marta Walsh's Best Foundation List of all times: L'Oreal Magic Smooth Souffle. It feels super light on the face yet it covers perfectly (like its slogan it looks like 'Magic') all imperfection on the skin. But the best thing about this foundation is that it's so matte you can even skip a face powder which is un-heard-of with some other brand foundations.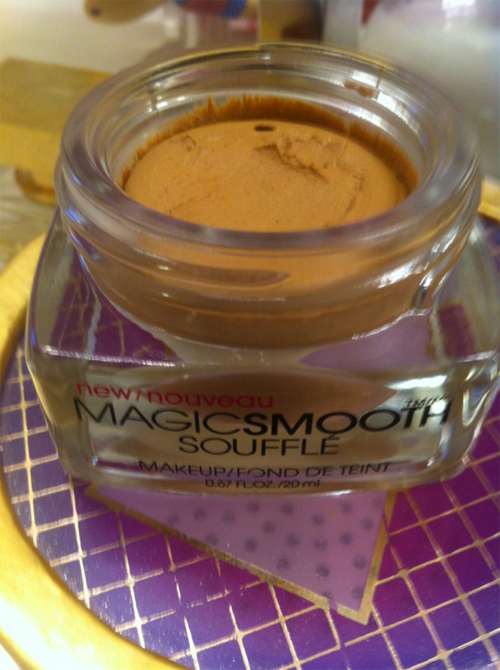 L'Oreal Magic Smooth Souffle Makeup Foundation in Sun Beige
Most of them I find feel are too shiny and wet after I apply…
Carol Shaw, Celebrity Makeup Artist and Founder of LORAC Cosmetics, has been working with Nicole Kidman for years and we also hear Kidman is a fan of LORAC's BREAKTHROUGH PERFORMANCE FOUNDATION with SPF 14. She uses shade SMS 1, a light shade that matches her porcelain skin perfectly.

LORAC's BREAKTHROUGH PERFORMANCE FOUNDATION is available for $38 at LORACcosmetics.com, ULTA, Sephora, ulta.com, sephora.com and beauty.com.
Drugstore Gems. L'Oreal Paris Magic Smooth Soufflé and L'Oreal Paris True Match Naturale Gentle Mineral Makeup SPF 19. I was recently on a desperate search for the right foundation for my face. Sometimes it happens to the best of us when nothing works for some reason. I was looking for a gentle foundation that is easy and not too messy to apply. Not too oily and shiny and not too dry either. I found Magic Smooth Soufflé and True Match Naturale Gentle Mineral Makeup. I also found the perfect shade for me Sun Beige which suites my light olive skin so it doesn't make me look too pale.

L to R: L'Oreal Paris Magic Smooth Soufflé &  True Match Naturale Gentle Mineral Makeup SPF 19