All Posts Tagged With: "Mascara"
Love the NEW MAC Extended Play Lash mascara..smaller brush easy to control. Get my lashes long, separated and simply gorgeous.
Best Mascaras by Marta Walsh
Here are Marta Walsh's weekly picks for Best Mascara finds. They make my lashes long, full, bold and sexy in one application. You just can't go wrong.
1. Stila stay all day waterproof volumizing mascara
From London to Sephora inside jcpenny the Eyeko SKINNY BRUSH MASCARA LONG & TALL. Marta LUVS:). Makes my eye lashes super long and thick in an instant. I would say it makes my lashes look almost false. It's a yes!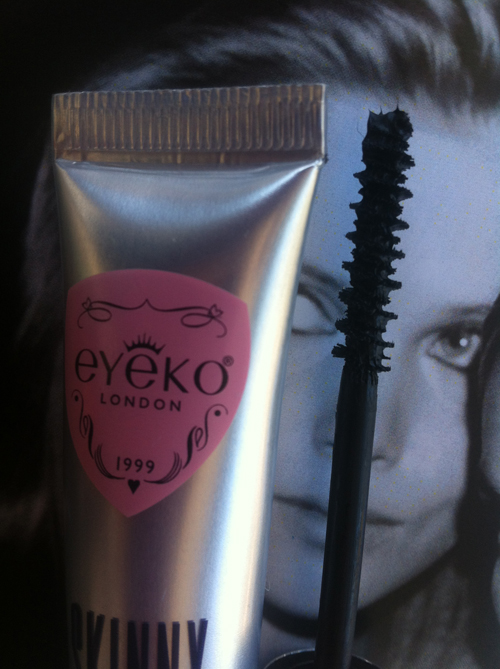 Eyeko mascara
The Eyeko mascara designed to be "smudge proof, maximise length, clump free, hold & lift"-via Eyeko.
Maybelline is on my good books, ha! It is one of my favorite and one of the most quality drugstore beauty brands imo. I hear rave reviews about their Instant AgeRewind Eraser Treatment Makeup foundation and I can't wait to try it. Meanwhile here's what to look for and what's NEW with Maybelleine for year 2012.

 Maybelline New York SuperStay 14HR Lipstick  NEW in Eternal Rose (Pinks)
L'Oreal Paris Voluminous is a true mascara classic. Its new sister the L'Oreal Paris Voluminous False Fiber Lashes Mascara also represents. An affordable luxury. This mascara makes my lashes pop in an instant. It's a big deal for me because my natural lashes are so dark already many mascaras struggle to add anything to my lashes, that drama. I also approve the mascara brush or wand because it's lash-dynamic. ha! It's the shape I like, not too bulky and easy to apply. It's is also long lasting. I wear it throughout the day starting with meeting my Real Estate clients as a Paradise Valley & Scottsdale REALTOR all the way to drinks and dinner at night. It's a YES, welcome to my makeup bag False Fiber Lashes Mascara:)

L'Oreal Paris Voluminous False Fiber Lashes Mascara NEW
MAC False Lashes Extreme Black Mascara NEW. Available October 6, 2011 in the permanent collection.
FALSE LASHES EXTREME BLACK …
I'm a girl all about the eye makeup. This is why I'm super excited about the latest launch from Make Up For Ever.  I got to try the NEW Smoky Lash Couleur in # 3 deep brown and NEW Khol Pencil #9k a matte mocha brown. The mascara makes my lashes instantly bold, long, and volume-full. The eye pencil is soft and makes it easy to draw a line thin or more smoky without pulling on the skin. It's easy to blend. The shade is blackened-brown a nice break from black with a little bit of a softer effect.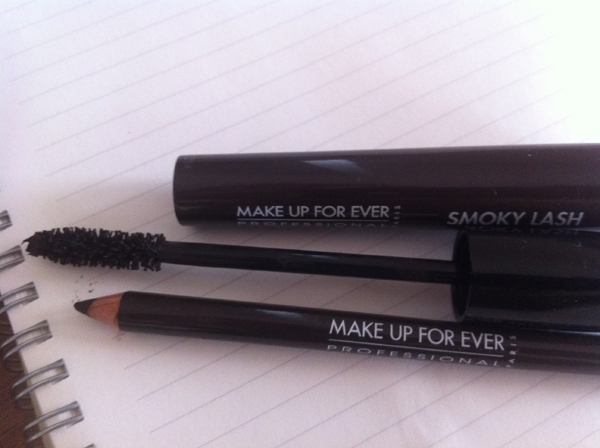 T to B: NEW Smoky Lash Couleur in # 3 deep brown and NEW Khol Pencil #9k a matte mocha brown
My lashes are loving the NEW Lancome Hypnôse Doll Lashes mascara in SO BLACK! The first thing I've notices within seconds of application is curled lashes which is quite difficult to achieve with some mascaras I've tried. I also like the brush it's kinda shaped like a triangle and seems to follow a natural eye shape. The tip of the triangle fits the closer to inner eye lashes and the wider end of the triangle fits the end lashes and is thicker which gives you that Doll lashes effect. I've always been a Lancome mascara fan, they truly are the classic when it comes to lashes and mascara. Marta Walsh says definitley a wow factor, on top of my list, and a must-have for all the lash lovers:)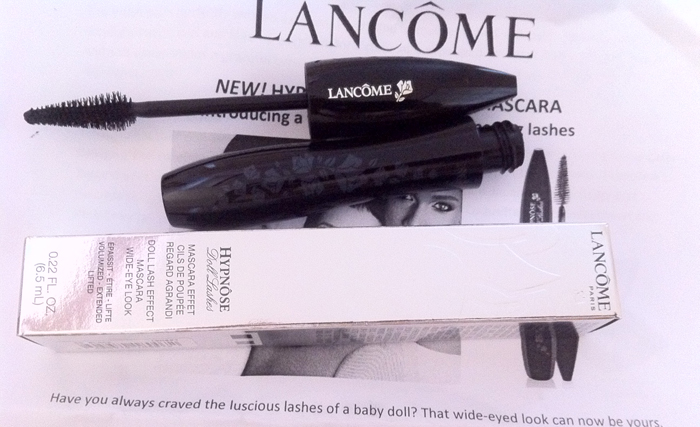 Lancome Hypnôse Doll Lashes Mascara…it's so good I want to thank Lancome:)
What I call the NEW Film Noir Lash Lacquer by Hourglass is revolutionary. By introducing a whole new lash makeup category the Lash Top Coat, Lash Paint, or Lash Lacquer. Quite brilliant. I'm wearing it right now and just love it. It adds instant gloss, bold pigment, length, and volume to lashes. Another plus, it doesn't rub of and is long lasting. The applicator looks like a lip gloss brush or a nail polish brush. You simply paint lashes top and bottom and done. Super drama. You can also apply after a mascara to elongate the outer corner of your lashes. Needles to say, I'm also impressed with the Hourglass Film Noir Full Spectrum Mascara in Onyx. Star products in my option and a must-have for all the lash lovers.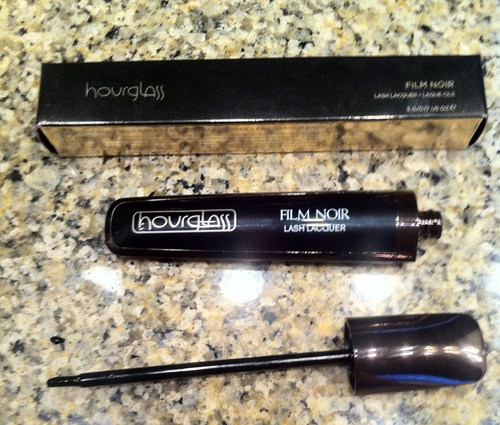 Hourglass Film Noir Lash Lacquer in Kohl. "An ultra-glossy, inky black top coat for lashes that creates length, volume, and showstopping shine. Hourglass Cosmetics Founder Carisa Janes and Artistic Director Gina Brooke are breaking new ground in the beauty space, offering the first product in a new category to redefine lashes."-via Hourglass.
L'Oreal Voluminous Million Lashes Mascara is hot right now Marta Walsh says:) I've been a Voluminous mascara fan for years now, you can't never go wrong with it, AND the price is right. Now the NEW Million Lashes version gives you even more lash-full effect. Another plus, it doesn't have a strong fragrance smell. I LOVE.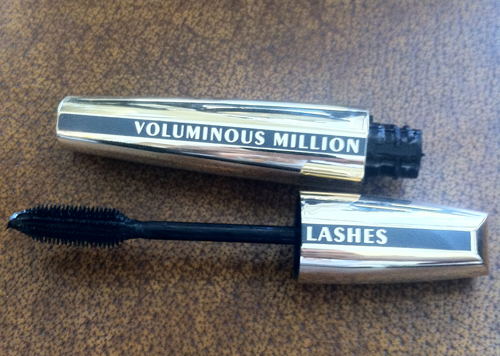 L'Oreal Voluminous Million Lashes Mascara simply the classic.