All Posts Tagged With: "Mascara"
Wow the NEW L'Oréal Paris VOLUMINOUS Lash Paradise Washable Mascara is comparable to some of the high end mascaras on the market. Probably one of the best drugstore mascaras that I ever tried. Many compare it to Too Faces Better Than Sex Mascara which I also used before. 1. It's definitely a dupe or at least similar quality. 2. In my personal humble opinion it works better for me because the brush is not as big so it's easier to use, and Lash Paradise actually help lift/curl my lashes better. Another thing that I like about Lash Paradise is that it smells good and not too 'chemical-like' and the formula is silky soft and hydrating to fragile lashes.
Now let's look at the claims:
Voluptuous Volume. YES.
Intense Length. YES.
To buy or not to buy? BUY.
New York, NY (January 4, 2017) – Maybelline New York is gearing up for its biggest launch in mascara in years; Big Shot Mascara by Colossal (#BigShotMascara) builds fully loaded volume for lashes in just one coat, bringing bold lashes to life, with a bold attitude to match. To launch this new gold standard in mascara, Maybelline New York is introducing a larger than life video campaign.
We're loving the new Maybelline The Falsies Push Up Angel Mascara for recreating the winged-out look of hand-applied individual faux lashes.
Love the NEW MAC Extended Play Lash mascara..smaller brush easy to control. Get my lashes long, separated and simply gorgeous.
Best Mascaras by Marta Walsh
Here are Marta Walsh's weekly picks for Best Mascara finds. They make my lashes long, full, bold and sexy in one application. You just can't go wrong.
1. Stila stay all day waterproof volumizing mascara
From London to Sephora inside jcpenny the Eyeko SKINNY BRUSH MASCARA LONG & TALL. Marta LUVS:). Makes my eye lashes super long and thick in an instant. I would say it makes my lashes look almost false. It's a yes!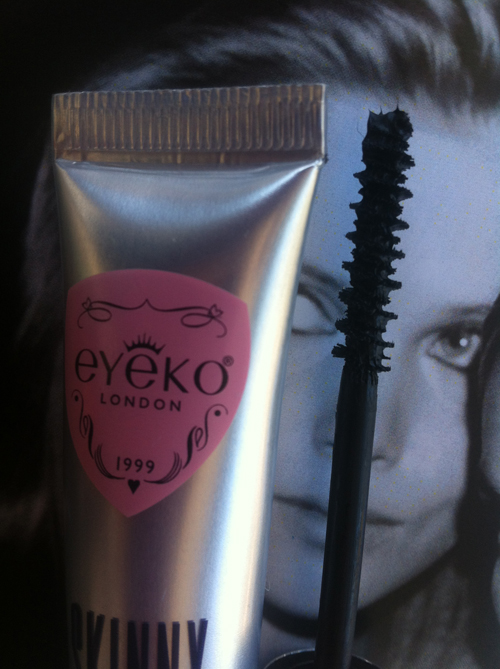 Eyeko mascara
The Eyeko mascara designed to be "smudge proof, maximise length, clump free, hold & lift"-via Eyeko.
Maybelline is on my good books, ha! It is one of my favorite and one of the most quality drugstore beauty brands imo. I hear rave reviews about their Instant AgeRewind Eraser Treatment Makeup foundation and I can't wait to try it. Meanwhile here's what to look for and what's NEW with Maybelleine for year 2012.

 Maybelline New York SuperStay 14HR Lipstick  NEW in Eternal Rose (Pinks)
L'Oreal Paris Voluminous is a true mascara classic. Its new sister the L'Oreal Paris Voluminous False Fiber Lashes Mascara also represents. An affordable luxury. This mascara makes my lashes pop in an instant. It's a big deal for me because my natural lashes are so dark already many mascaras struggle to add anything to my lashes, that drama. I also approve the mascara brush or wand because it's lash-dynamic. ha! It's the shape I like, not too bulky and easy to apply. It's is also long lasting. I wear it throughout the day starting with meeting my Real Estate clients as a Paradise Valley & Scottsdale REALTOR all the way to drinks and dinner at night. It's a YES, welcome to my makeup bag False Fiber Lashes Mascara:)

L'Oreal Paris Voluminous False Fiber Lashes Mascara NEW
MAC False Lashes Extreme Black Mascara NEW. Available October 6, 2011 in the permanent collection.
FALSE LASHES EXTREME BLACK …
I'm a girl all about the eye makeup. This is why I'm super excited about the latest launch from Make Up For Ever.  I got to try the NEW Smoky Lash Couleur in # 3 deep brown and NEW Khol Pencil #9k a matte mocha brown. The mascara makes my lashes instantly bold, long, and volume-full. The eye pencil is soft and makes it easy to draw a line thin or more smoky without pulling on the skin. It's easy to blend. The shade is blackened-brown a nice break from black with a little bit of a softer effect.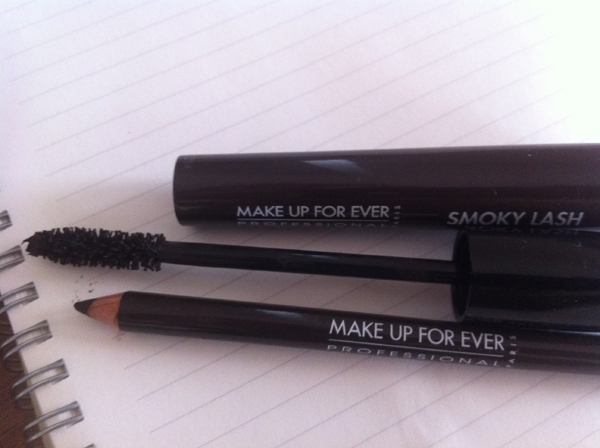 T to B: NEW Smoky Lash Couleur in # 3 deep brown and NEW Khol Pencil #9k a matte mocha brown