All Posts Tagged With: "L'Oréal Paris"
The fun in beauty is about experimentation and trying new looks. According to L'Oréal Paris celebrity makeup artist Sir John, bold makeup is one trend having a major beauty moment. While a more natural look will never go out of style, there is no better time than fall to embrace a bold look – whether metallics, color blocking or dramatic lashes. When it comes to pulling off this trend, he notes it is all about finding the shades and textures that pair best together.
Sir John says, "Metallic and color block makeup are the looks I keep coming back to with all my clients. If you are looking for a quick way to add color and texture, try playing up your favorite features with either technique. But sometimes, a bold lash is the only thing you need to create a bold and dramatic look."
The number one global beauty brand, L'Oreal Paris, is thrilled to welcome renowned celebrity makeup artist Billy Brasfield (known best around the globe as "Billy B.") to the brand's impressive roster of experts. With more than 20 years of beauty experience, Billy B. will lend his expertise for product development, consumer education and creating trendsetting makeup looks for L'Oreal Paris spokespeople.
PRNewsFoto/L'Oreal Paris
As the lead vocalist of Grammy-winning band No Doubt, a fashion icon and one of L'Oréal Paris' leading ladies, Gwen Stefani knows how to rock… a red lip, of course. In the music video for No Doubt's highly-anticipated new single, "Settle Down" music video (just released), Gwen is spotted applying L'Oréal Paris Infallible Le Gloss 8HR in Red Fatale to create her signature fiery pout.
How to get Gwen Stefani's Settle Down hair & makeup look using L'Oréal Paris products
L'Oréal Paris is pleased to announce Natasha Poly as the brand's latest spokesperson.
Hollywood's top makeup and hair talent have share with TM & Marta Walsh their inspiration, "how-to" steps and the L'Oréal Paris and Matrix products necessary to replicate the stunning styles seen on the following celebs at the 2012 Golden Globe Awards.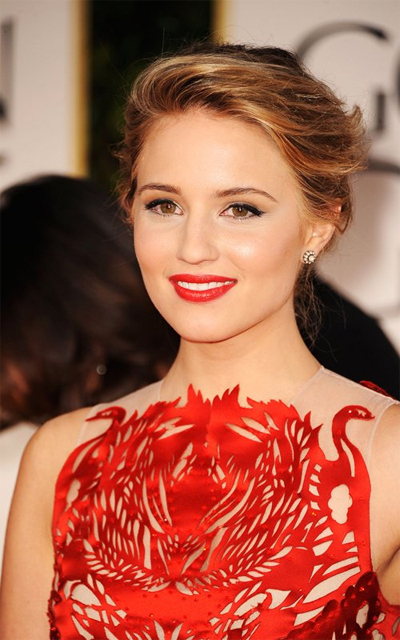 DIANNA AGRON (MAKEUP)
Makeup Artist: Monika Blunder
Inspiration: For Dianna's makeup, Monika was inspired by the spring 2012 fashion shows where the makeup was fresh but still very glamorous. Since Dianna's red Giles dress was so "va va voom," Monika focused on the lips to be the stand out feature.
Step by Step How-To:
Olivia Munn, was spotted running into a Target store on her way to shoot the "Daily Show" to stock up on a few items, including the brand's iconic Elnett Satin Hairspray. She was on her phone the entire time shopping, talking excitedly and giggling, and grabbed four cans of the hairspray to stock up in anticipation of her crazy holiday schedule.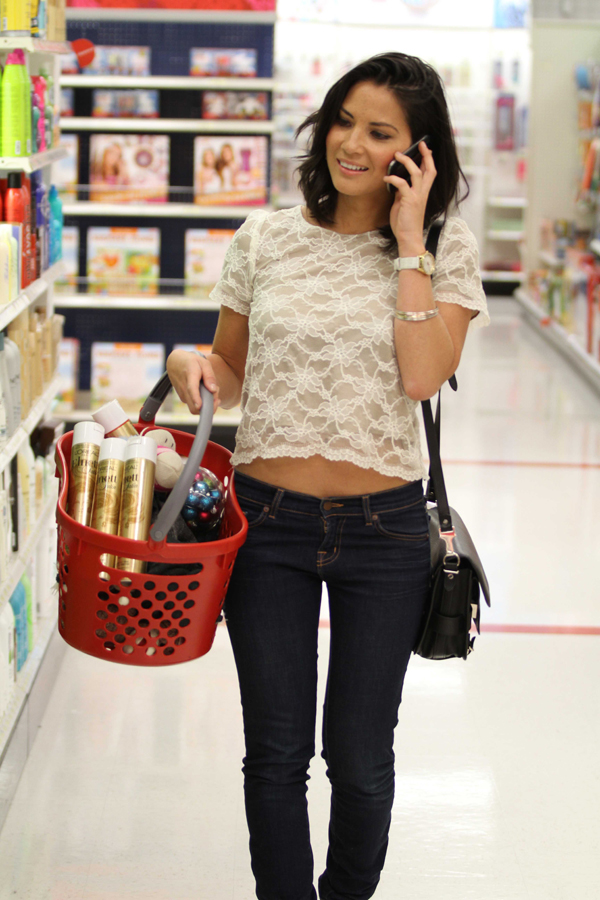 Olivia Munn Stocking up on L'Oreal Paris Elnett Satin Hairspray
See more pics…
L'Oreal Paris Voluminous is a true mascara classic. Its new sister the L'Oreal Paris Voluminous False Fiber Lashes Mascara also represents. An affordable luxury. This mascara makes my lashes pop in an instant. It's a big deal for me because my natural lashes are so dark already many mascaras struggle to add anything to my lashes, that drama. I also approve the mascara brush or wand because it's lash-dynamic. ha! It's the shape I like, not too bulky and easy to apply. It's is also long lasting. I wear it throughout the day starting with meeting my Real Estate clients as a Paradise Valley & Scottsdale REALTOR all the way to drinks and dinner at night. It's a YES, welcome to my makeup bag False Fiber Lashes Mascara:)

L'Oreal Paris Voluminous False Fiber Lashes Mascara NEW
Drugstore Gems. L'Oreal Paris Magic Smooth Soufflé and L'Oreal Paris True Match Naturale Gentle Mineral Makeup SPF 19. I was recently on a desperate search for the right foundation for my face. Sometimes it happens to the best of us when nothing works for some reason. I was looking for a gentle foundation that is easy and not too messy to apply. Not too oily and shiny and not too dry either. I found Magic Smooth Soufflé and True Match Naturale Gentle Mineral Makeup. I also found the perfect shade for me Sun Beige which suites my light olive skin so it doesn't make me look too pale.

L to R: L'Oreal Paris Magic Smooth Soufflé &  True Match Naturale Gentle Mineral Makeup SPF 19
TM has a sneak peek to the following letter from Karen Fondu, President of L'Oréal Paris, announcing Liya Kebede as the brand's latest spokesperson.
June 21, 2011. "I am pleased to announce Liya Kebede, international model, actress and entrepreneur, as our latest global brand ambassador. A strong, inspiring woman and true humanitarian, we are proud to welcome Liya into the L'Oréal Paris family.
PARIS, June 20, 2011– Liya Kebede, an international model, entrepreneur, actress, humanitarian and true advocate for mothers and children as well as a mother herself, today joins L'Oreal Paris.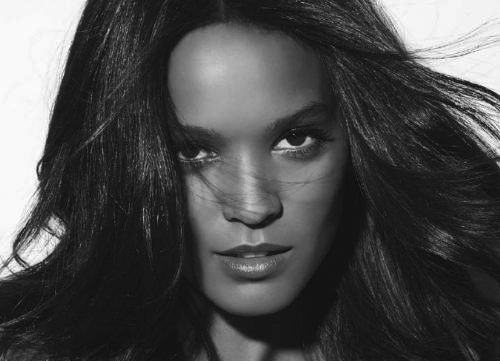 "Liya is a very strong, inspiring, and courageous woman, with an extremely refined and enchanting beauty. Her generous commitment to the cause of women's wellbeing is also remarkable," says Cyril Chapuy, Global Brand President of L'Oreal Paris.