All Posts Tagged With: "Hairspray"
Pureology colour stylist supreme control does give my hair maximum hold & smells great x
HAIRSPRAY
Olivia Munn, was spotted running into a Target store on her way to shoot the "Daily Show" to stock up on a few items, including the brand's iconic Elnett Satin Hairspray. She was on her phone the entire time shopping, talking excitedly and giggling, and grabbed four cans of the hairspray to stock up in anticipation of her crazy holiday schedule.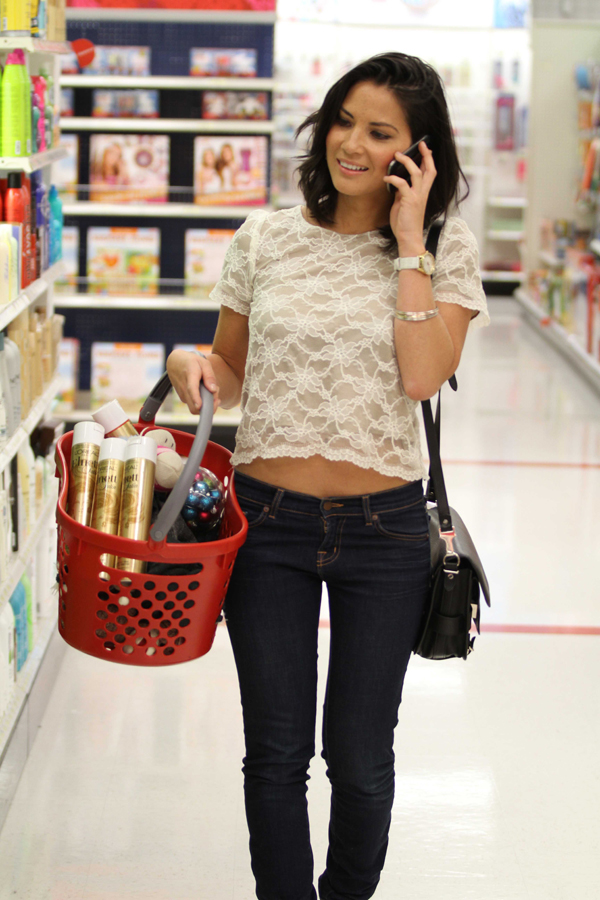 Olivia Munn Stocking up on L'Oreal Paris Elnett Satin Hairspray
See more pics…
My new great drugstore find: Garnier Fructis Style Anti-Humidity Hairspray. This hairspray seals my hair after a blow out, doesn't make my hair feel sticky, hair remains soft, silky, and frizz-free throughout the day.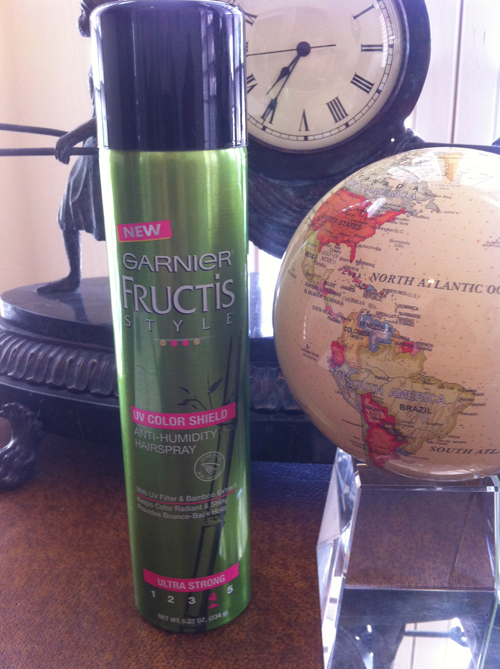 Garnier Fructis Style Anti-Humidity Hairspray with UV Filter & Bamboo Extract
Spotted Kourtney Kardashian stocking up on L'Oréal Paris Elnett hairspray at her local Walgreens in LA. Did you know this hairspray was an overseas cult favorite for years and is finally stateside. Marta Walsh says: "I tried it and it's GOOD"!!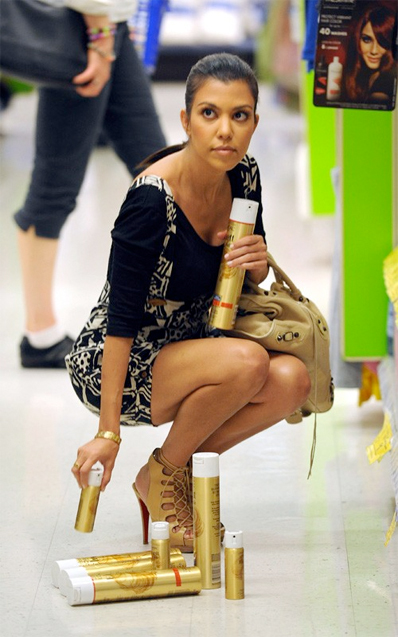 About L'Oréal Paris Elnett Satin Hairspray: It's the legendary hairspray of choice for red carpet events and cover photo shoots. That's because Elnett Satin Hairspray instantly gets your hair ready for the spotlight.
Kaz Amor the talented celebrity colorist & partner at the Warren-Tricomi Los Angeles salon who I met in LA backstage during LA Fashion Week and who I got to interview back in 2008 is on MTV Hired. Kaz is the sweetest guy. When we met he invited me to the Warren-Tricomi Melrose Place in West Hollywood location to color my hair the next morning.
Watch Kaz Amor on MTV Hired. Starting Tuesday June 1st, 2010, MTV Hired will air at 4pm daily.
I thought to re-publish my interview with Kaz Amor which then was published in Talking Makeup's celebrity beauty interviews section www.beautyinterviews.com
In this interview Kaz talks about how he got into hair design, meeting Joel Warren on a flight and their partnership, working with Prince, and what it takes to maintain a long term success as a hair stylist.
Marta Walsh: When did your interest in hair design begin?
Kaz Amor: I was at a party for Julie Chrisy in London and my friend that took me there was a hairdresser. That was my first introduction to the world of hair.
Sex And The City 2 Hair: Want to know the insider secret to Carrie Bradshaw's enviable waves, Miranda's sleek bob, Samantha's blonde bombshell shimmer and Charlotte's ultra‐shiny locks?
Straight from the set of Sex And The City 2, the on‐set hairstylist's secret weapon is Oribe Hair Care – used on set and loved by the cast for its superior performance, all‐day hold and signature scent.
Rachel Bilson looked stunning at the 2010 Costume Institute Gala. Her Louis Vuitton gown inspired her look: elegantly fresh with a modern asymmetrical edge. Master hairstylist Marco Santini for Moroccanoil created a virtuosic design emphasizing a playful counterpoint of smooth and wavy textures.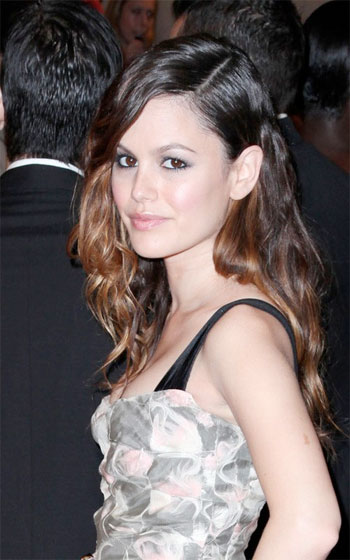 "It was very humid tonight and Rachel's hair is fine so we had to layer products into her hair in a different way to make sure the style not only looked beautiful, shiny and natural, but held up throughout the evening."
How To: Hair Tutorial
While her makeup was being applied Marco created a low part then finger-set the hair with Moroccanoil Hydrating Styling Cream, "I used the product to hydrate and smooth her curly texture. Afterwards, I shaped the core texture using my hands and the blow dryer.
For the April/May 2010 issue of Los Angeles Confidential Magazine, celebrity hairdresser Marcia Hamilton created soft, romantic waves for cover model Kimora Lee Simmons.
Hair Tutorial: How to get Kimora Lee Simmons hairdo or hairstyle
1. Start out by spraying a volumizer from foot to ends, then brush product evenly throughout the hair.
Living Proof, the beauty company that revolutionized the industry with No Frizz and Full Thickening Cream, is launching its latest innovation just in time for summer 2010! New Hold Hairspray is a reinvention of traditional hairspray with flexible hold and ultimate control, plus exclusive humidity-blocking technology PolyfluoroEster. Hold Hairspray provides all day protection for everyday styles, yet allows for movement, softness and incredible shine.

Nexxus Comb Thru Natural Hold Design and Finishing Mist hairspray is my new favorite. I apply it last, after I'm done styling my hair. Nexxus Comb Thru adds even more shine to my hair and makes my blow out last. It's not sticky and it doesn't make my hair feel like a broom stick. 🙂

Visit www.nexxus.com for more details.