Olivia Munn, was spotted running into a Target store on her way to shoot the "Daily Show" to stock up on a few items, including the brand's iconic Elnett Satin Hairspray. She was on her phone the entire time shopping, talking excitedly and giggling, and grabbed four cans of the hairspray to stock up in anticipation of her crazy holiday schedule.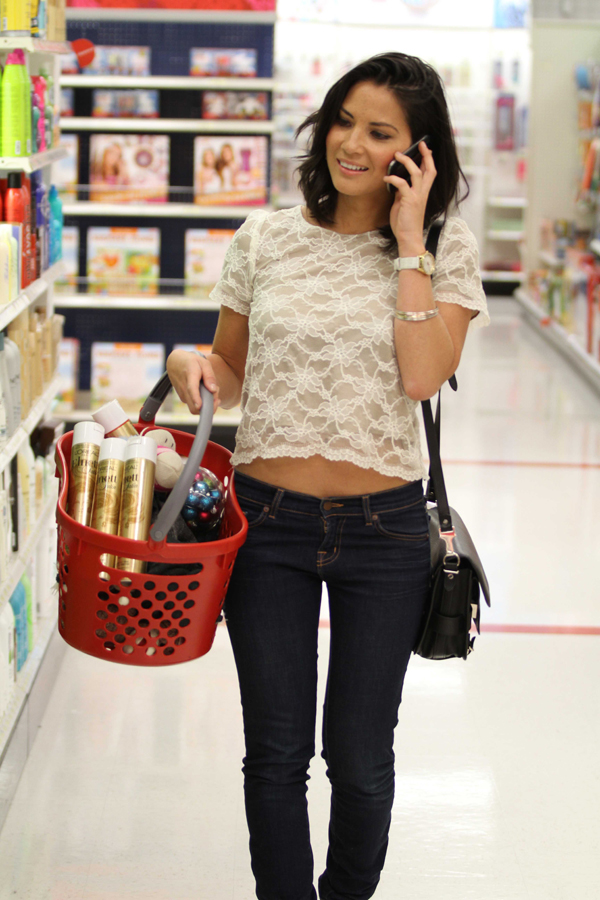 Olivia Munn Stocking up on L'Oreal Paris Elnett Satin Hairspray
See more pics…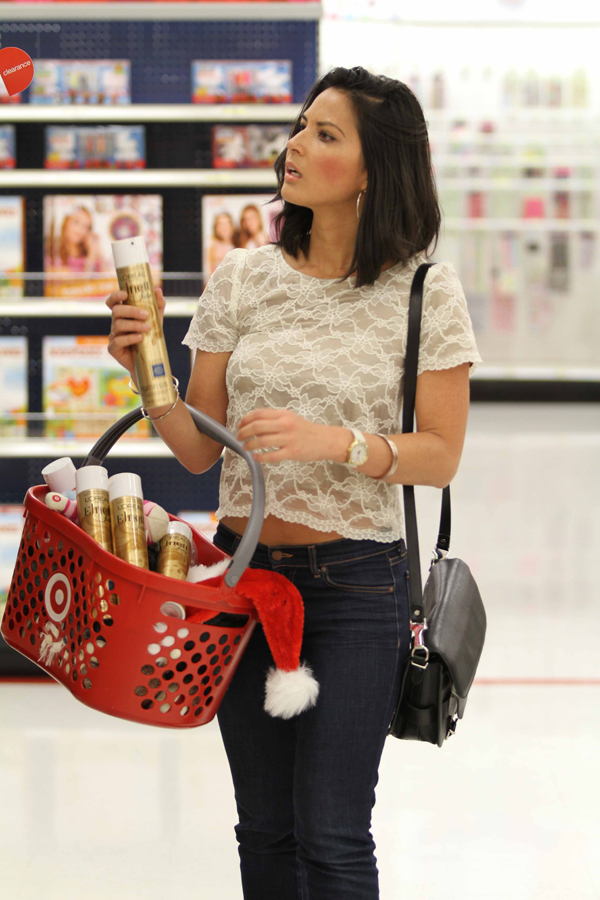 Olivia has also been quoted in the past saying that she loves Elnett because, "the spray holds all my hair in place but still leaves it soft and moveable".