All Posts Tagged With: "Kourtney Kardashian"
Kourtney Kardashian is all ready for Spring in her Amber Sakai SS13 tribal metallic print dress while out and about in Los Angeles. Do you love?
Spotted Kourtney Kardashian stocking up on L'Oréal Paris Elnett hairspray at her local Walgreens in LA. Did you know this hairspray was an overseas cult favorite for years and is finally stateside. Marta Walsh says: "I tried it and it's GOOD"!!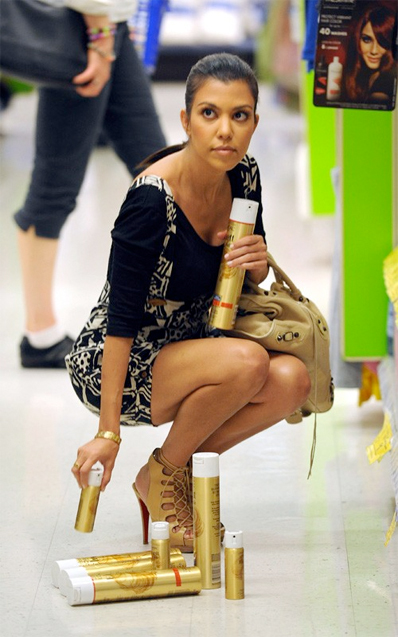 About L'Oréal Paris Elnett Satin Hairspray: It's the legendary hairspray of choice for red carpet events and cover photo shoots. That's because Elnett Satin Hairspray instantly gets your hair ready for the spotlight.
Known for flaunting their famous curves and wearing the hottest swimsuit trends, it was only a matter of time before Kim Kardashian, Kourtney Kardashian and Khloé Kardashian Odom added swimsuit designer to their expanding list of successful endeavors. The Kardashian trio has teamed up with L.A. label Beach Bunny Swimwear to design sexy suits that flatter their individual body types and personalities. The 1st release of the label, "Kardashians for Beach Bunny Swimwear" launched on Beach Bunny Swimwear's website and branded stores May 10th, 2010, and affiliated retail stores shortly thereafter.

L to R: Kourtney Kardashian showing the Kourtney One Piece. Kim Kardashian. Khloe Kardashian showing the Khloe One Piece (Marta Walsh is drooling over it. I WANT:)
GIVEAWAY: Watch Marta's Vlog and enter to WIN 3 LeSportsac makeup bags! 1 lucky winner gets all 3: 7212 Pencil Case, 7158 3-Zip Cosmetic, and LeSportsac Cosmetic Case Page Train Case in Passion Fruit patent.
Just recently, Kourtney Kardashian gifted every guest at her baby shower with LeSportsac bags.
How To Enter to WIN:
1. Watch the LeSportsac Makeup Bag giveaway video HERE!
2. SUBSCRIBE to TalkingMakeup's YouTube Channel! You MUST be a subscriber to win.
3. Leave a comment in the comment area ON YOUTUBE!
Good luck! xoxo Marta Walsh
See the 3 LeSportsac makeup bags Talking Makeup is giving away!
Looks like Kim Kardashian's perfume is now available at sephora.com. Kim's fragrance is simply named KIM KARDASHIAN and comes in a gorgeous deep black purple bottle with a pink logo. I quite like the way the bottle looks and the logo KK. However, I haven't smelled it yet. Have you?
Aren't you curious to find out what type of fragrance notes Kim Karadashin is into?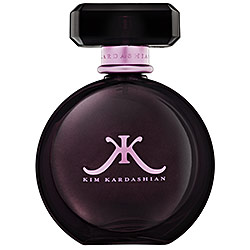 TV star, entrepreneur, model, actress, and trendsetter Kim Kardashian adds another accomplishment to her portfolio: a trademark fragrance. Discover the sensual scent inspired by one of the world's most idolized women. The essence evokes Kim's sultry style with crisp top notes, lush mid notes, and a sexy drydown. Gorgeous, voluptuous florals reflect her allure, while soft jasmine, tuberose, and gardenia mirror her femininity. Tonka bean, jacaranda wood, and sandalwood add a warm, sensual base.
Keeping up with the Kardashians: Tune in to E! this Sunday, January 10 2010, at 10pm to watch as Kim takes in a sickly stray Chihuahua and is devastated when she must say goodbye and Rob gets pressured by Bruce to move out of the house.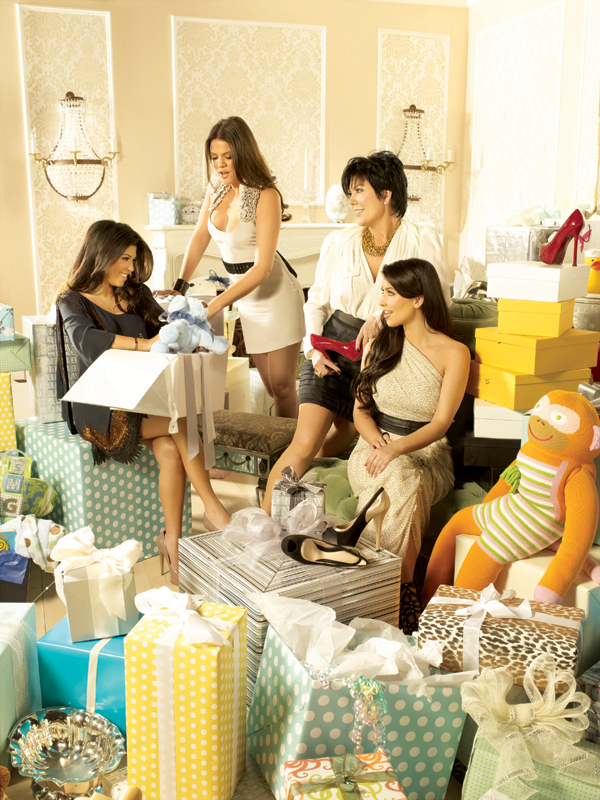 The beautiful Karadashian women:
Hello Kim Kardashian lovers, have you seen Kim's latest hot Carl's Jr ad and video commercial? Here is a sneak peek:)
WATCH: Kim Kardashian enjoys a picnic in bed with the new Cranberry, Apple, Walnut Grilled Chicken Salad from Carl's Jr. Who says salads can't be hot?
Khloe Kardashian interviews with Marta Walsh
Kourtney Kardashian interviews with Marta Walsh
We've all seen the lives of the Kardashian's unfold on TV and in magazines; right now Kourtney Kardashian is anxiously awaiting her first child. In these past couple months Kourtney has become a huge fan of Glowology– a collection specially designed to unite luxury and sensitive skincare. Her mother, Kris Jenner knew how much Kourtney loved Glowology so she spoke with Glowology founder Christine Berger to see how they could surprise Kourtney at her baby shower.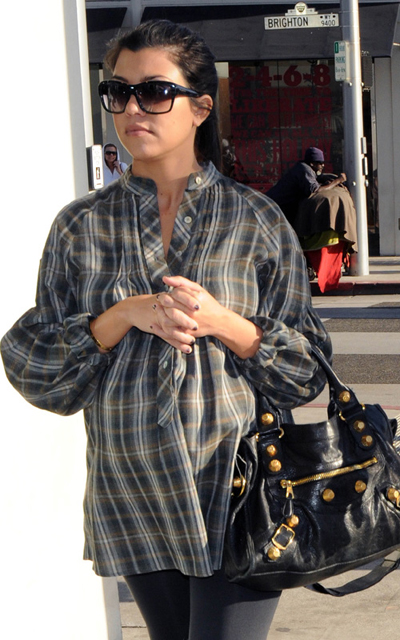 Christine put together Kourtney's 3 favorite products- Opulent Body Butter, Sugar Mama Honey Scrub, Heavenly Honey Wash and beautifully wrapped them for each guest making it a special surprise for Kourtney!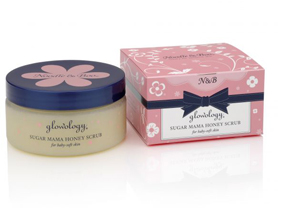 Kim Kardashian is official everywhere! Now, she is on the cover of Cosmopolitan Magazine November 2009 issue. Kim is looking pretty brunette again. I'm sure quite a relief for many of you who didn't love Kim's blonde hair.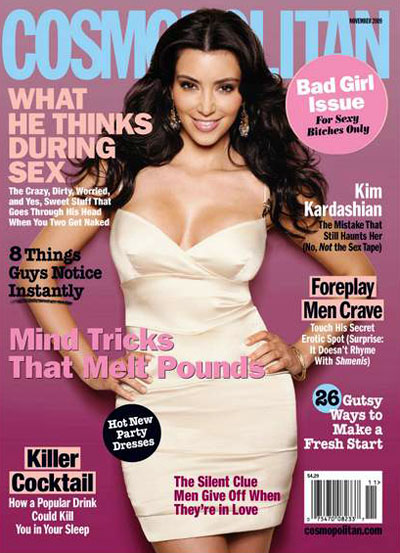 Khloe Kardashian interviews with Marta Walsh
Kourtney Kardashian interviews with Marta Walsh
Last summer I had am amazing phone conversation with Khloe Kardashian. The interview was for Talking Makeup's celebrity beauty section: www.beautyinterviews.com
Khloe Kardashian and I chatted about her experience on her role on the show "Keeping Up with the Kardashians," and she even shared with me some of her best kept beauty secrets!
I would like to share with you my interview with Khloe Kardashian, just in case you've missed it last time.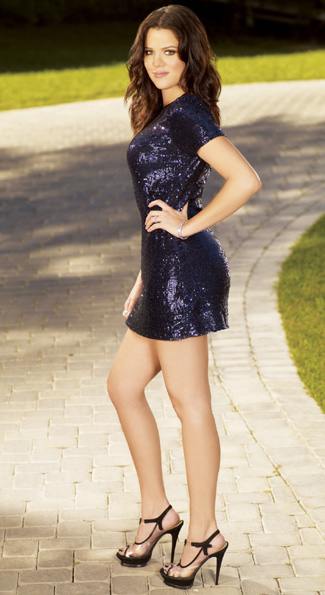 Khloe Kardashian is the youngest of the three sisters, Kim Kardashian and Kourtney Kardashian, who co-owns DASH, a high-end women's boutique, and SMOOCH, a children's clothing store in Calabasas, California. You might also know Khloe from her role on the show "Keeping Up with the Kardashians," which has quickly become an E! Entertainment fan favorite. In this interview Khloe talks about some of her beauty secrets: from her signature smokey eyes look to the lip gloss her and Kim Kardashian are obsessed about, her favorite city in the world, and future career plans.
Marta Walsh: How do you I keep your hair so beautiful?
Khloe Kardashian: I love Kerastase and all of their products. Once a week I use a deep conditioner on my hair by Kerastase because I get my hair done so much. I have naturally curly hair and I always blow it out.
MW: What are some of your favorite skincare products?
KK: I love Crème De La Mer. It's a really thick moisturizer and it's also good for your skin and body. And for soft moisturized lips I use The Lip Balm by La Mer also.
MW: Who came up with your signature smoky eyes look and what products do you use to achieve it?
KK: I don't really know when we came up with the smoky eyes look, but we were doing the smoky eyes forever. What we like to do a lot is to fill underneath the eye with a green or purple eyeliner, something fun so it's not so harsh. You can do smoky eyes with color, you don't always have to use black. We use MAC eye shadows, because they blend so well. I also like using navy eye liner so it's not so harsh as black. And it lasts forever. It's fun to do smoky eyes, it always looks so sexy. In daytime you can use a brown and make it darker with a charcoal or a black, and it keeps all day