All Posts Tagged With: "Bath & Body"
On my recent trip to England I ran out of my body wash, face cleanser/scrub, and had to remove my nail polish. Of course I headed to my old time favorite English drugstore Boots. BTW Boots was the place where many of my beauty obsessions have begun! These are the Boots 'treasures' that I've found.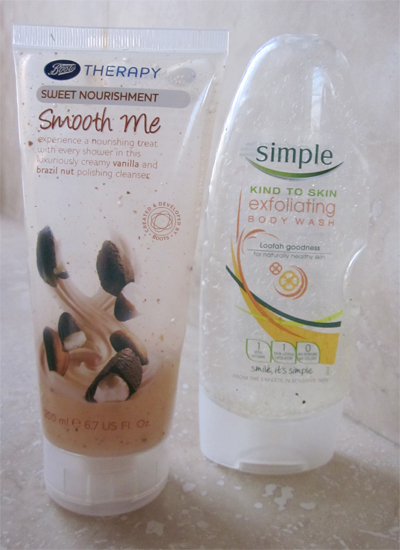 L to R: Boots Therapy Sweet Nourishment Smooth polishing or exfoliating body cleanser. I love scrubbing body washes especially when they smell sweet. This one smells vanilla. Capuacu peel helps to smooth & refine and Brazil Nut extract hydrates. For a fragrance free option I love simple kind to skin exfoliating body wash Loofah goodness. What I got was a nice clean shower and smooth skin.
Boots Skincare
Simple Skincare
Loving the Essential Traveler Set for men from Elemis. Father's day is around the corner (wink…wink:)!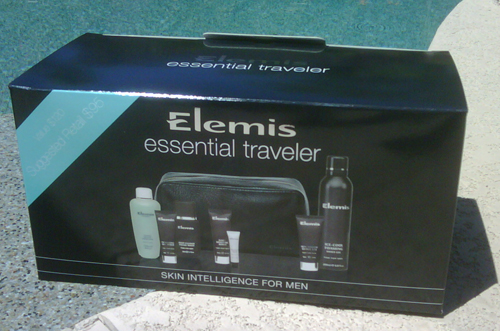 Give the well maintained or well traveled dad in your life a collection of cutting-edge professional skincare products from Elemis that deliver powerful results. The Essential Traveler set is filled with 7 award-winning and clinically proven formulations that are all dad needs for energized, hydrated skin.
Elemis Essential Traveler Set contains:
Gillette Fusion ProGlide ($10.99 – $12.99) is Gillette's most advanced razor ever featuring thinner, finer blades and other unique technologies that reduce tug and pull to help men get a more comfortable shave. Getting Dad a great Father's Day gift can be tricky, but this year Gillette is making it easy with a brand new shaving innovation that will make your dads look great.
I love applying NIVEA body Good-bye Cellulite Gel-Cream to my tummy area, thighs (and buttocks). It feels so cooling and moisturizing. I use this even though I don't have any cellulite (please don' hate me) but because it feels good and I think of prevention. Same when in my mid 20s I began using anti aging creams and potions 'just in case'. Does this sound familiar?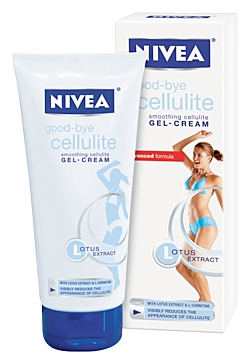 The 'secret ingredient' in NIVEA body Good-bye Cellulite Gel-Cream is L-Carnitine which is found naturally in the skin and supports the conversion of fat into energy. NIVEA Research has now made L-Carnitine available in a gel-cream. Fascinating. You might also like the NIVEA Good-bye Cellulite Fast Acting Serum.
Some time ago I threw away my shower puff to the garbage. I came up with this brilliant idea that it's not sanitary for me anymore. All this washing and hanging it wet and re-washing didn't quite add up. I must say though I was feeling a bit 'naked' without that scrubbing feeling you get from a shower puff.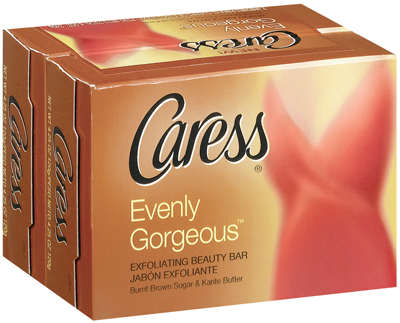 I contributed to an article by Kristina Mastrocola in Woman's World  Magazine titled: "You deserve the best…deodorant." My favorite deodorant choice was Dove Ultimate Visibly Smooth. The print of issue of Woman's World  Magazine hits stands on Memorial Day.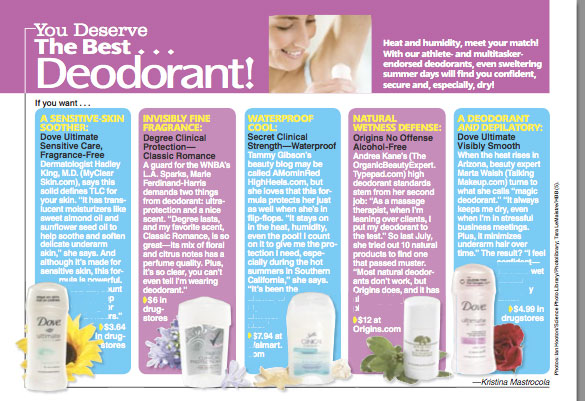 It reads: "When the heat rises in Arizona, beauty expert Marta Walsh (TalkingMakeup.com) turns to what she calls "magic deodorant." It always keeps me dry, even when I;m in stressful business meetings. Plus, it minimizes underarm hair over time. The result? "I feel confident again. No more embracing wet circles under my arms!"
Before stepping out in style this summer, make sure that your skin is in prime condition to be shown off. Tone's latest body wash, Tone Daily Detox Purifying Body Wash with White Clay & Pink Jasmine, helps improve the condition of skin with a unique combination of white clay, jasmine extract and Vitamin E that exfoliates and moisturizes.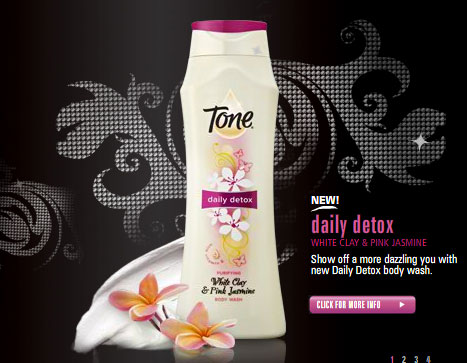 Tone Daily Detox is made with fine white clay granules to exfoliate skin, making it soft and smooth like you just pampered yourself at the spa. It's the perfect way to detox and reveal "get-noticed," glowing skin!
Tone Daily Detox is now available at grocery, drug and mass retailers nationwide for $3.99. You can learn more about Tone here, where you can also download a coupon for $1 off.
The following skincare products will help you skin look fabulous and hydrated all summer long.
BIKINI BEACH: Get ready for swimsuit season with the help of NIVEA®'s Good-Bye Cellulite Gel-Cream (SRP: $13.49 for 6.7 oz) and Fast Acting Serum (SRP: $15.99 for 2.5 oz). NIVEA's new and improved formula with Lotus Extract makes your skin look smoother and more toned in just two weeks of regular use.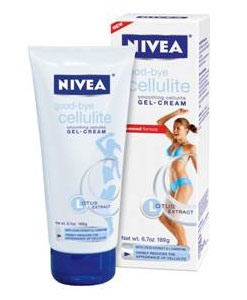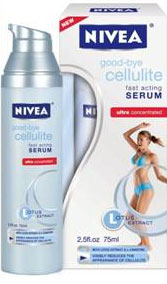 Mederma Stretch Marks Therapy. According to Mederma: In a recent clinical study, 80% of participants noted visible improvement in the appearance of their stretch marks after using Mederma Stretch Marks Therapy for 12 weeks.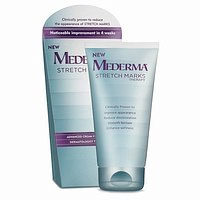 One of the greatest things about being a beauty blogger is getting in the inside or behind the scenes of beauty products. I'm absolutely fascinated with product development. And it's also one of the reasons why I love to interview beauty brands creators. I'm interested in the creative process and picking their brains. In February 2010, while I was in New York City covering Fashion Week I was invited by CVS/pharmacy to stop by at their Reinventing Beauty Lounge at Robert Verdi's Luxe Laboratories and to test out or 'sniff' their Latest upcoming new scents for their Essence of Beauty body care line.