All Posts Tagged With: "Nivea"
I love applying NIVEA body Good-bye Cellulite Gel-Cream to my tummy area, thighs (and buttocks). It feels so cooling and moisturizing. I use this even though I don't have any cellulite (please don' hate me) but because it feels good and I think of prevention. Same when in my mid 20s I began using anti aging creams and potions 'just in case'. Does this sound familiar?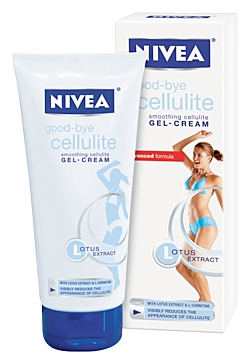 The 'secret ingredient' in NIVEA body Good-bye Cellulite Gel-Cream is L-Carnitine which is found naturally in the skin and supports the conversion of fat into energy. NIVEA Research has now made L-Carnitine available in a gel-cream. Fascinating. You might also like the NIVEA Good-bye Cellulite Fast Acting Serum.
Watch Marta Walsh talking about her picks for summer skincare.
Products mentioned in Marta's vlog:
Eucerin Everyday Protection Body Lotion SPF 15 Fragrance Free
NIVEA A Kiss Of Protection Lip Care
NIVEA good-bye cellulite serum & NIVEA good-bye cellulite serum gel cream
NIVEA Sun Kissed Firming Moisturizer with Ginkgo Extract and soft gradual tanner
NIVEA Touch Of Waterlily Hydrating Shower Gel
The following skincare products will help you skin look fabulous and hydrated all summer long.
BIKINI BEACH: Get ready for swimsuit season with the help of NIVEA®'s Good-Bye Cellulite Gel-Cream (SRP: $13.49 for 6.7 oz) and Fast Acting Serum (SRP: $15.99 for 2.5 oz). NIVEA's new and improved formula with Lotus Extract makes your skin look smoother and more toned in just two weeks of regular use.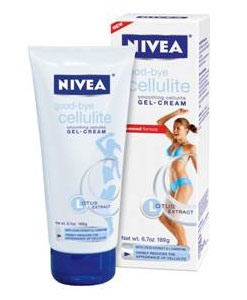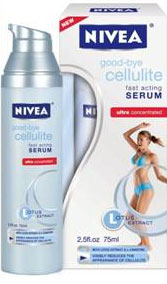 Valentine's Day Kiss: Make that kiss memorable.
Simple, heartfelt gestures are the best way to offer the gift of love. In fact, the most desired gift this Valentine's Day is a kiss. Luckily, NIVEA Lip Care offers a wide variety of products to protect that pucker so you're irresistibly kissable. Enriched with natural Beeswax and Shea butter, NIVEA A Kiss of Flavor (Cherry, Passion Fruit, Pearly Shimmer) and A Kiss of Moisture will hydrate and offer long-lasting protection for soft, yummy kissable lips. SRP: $2.99.


Best Body Wash: Tried and loved NIVEA Touch of Sparkle Cream Oil body wash, $6.49. The calla scent is amazing and the diamond powder leaves skin soft and shimmering (and you know how much Marta loves shimmer!). I also love NIVEA Touch of Radiance  Cream Oil  body wash for days I like to exfoliate my body. This one has a light lime blossom scent which is super fresh. Men also love it this body wash!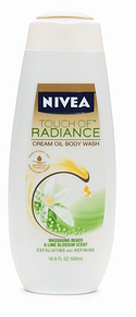 Visit www.nivea.com  for addtional details.
The following are Marta's picks of her favorite skincare products for face and body & also perfume 2009 ! Please note that the numbers don't go in order of importance.
Hey guys, I don't look a day over 25 thanks to my top skincare products LOL (see images below).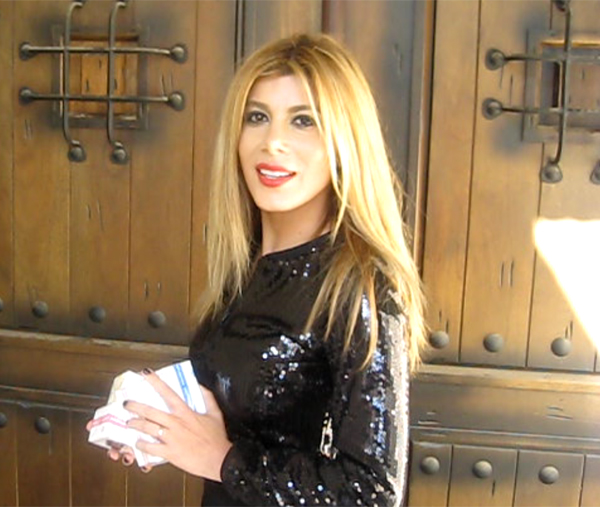 Marta Walsh Founder & Editor of Talking Makeup
Face Cleanser
1. Philosophy purity made simple one-step facial cleanser
2. CHANEL PRECISION Gel Purete: Purity + Anti Pollution Foaming Gel Cleanser
3. Liz Earle Cleanse & Polish Hot Cloth Cleanser
4. Mission Skincare Active Daily Facial Cleanser Sweet Citrus By Serena Williams5. Purpose Gentle Cleansing Wash 
5. Mario Badescu Enzyme Cleansing Gel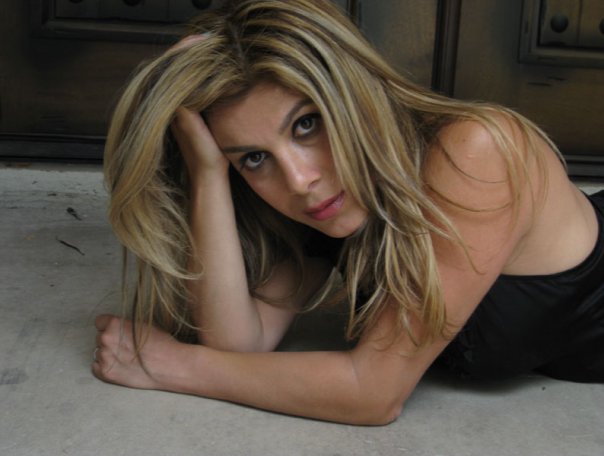 Makeup Removers & Eye Makeup Removers
1. Boscia MakeUp BreakUp Cool Cleansing Oil
2. La Roche-Posay Rosaliac Micellar Make-Up Removal gel Cleanses and Soothes Face & Eyes
3. Lumene Eye Makeup Remover Senstive Touch
4. Almay Oil-Free Eye Makeup Remover Pads
5. Talika lash conditioning cleanser oil free mascara & waterproof mascara
6. Physicians Formula Organic Wear Facial Makeup Remover Lotion
7. Pampers Sensitives Fragrance Free Baby Wipes
Summer 2009 is all about bikini confidence thanks to the Nivea "Good-Bye Cellulite, Hello Bikini Challenge."
MTV Contest Winner to Join Kim Kardashian and Women Across the Country In Four-Week Nutrition, Fitness, Style and Skin Care Challenge to Look Their Bikini Best!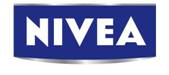 Women across the country, including celebrities like Kim Kardashian, have been feeling and looking their bikini-best thanks to the NIVEA "Good-bye Cellulite, Hello Bikini Challenge," the four-week, holistic program combining fitness, nutrition, style and NIVEA's Good-bye Cellulite skincare products to help women visibly reduce the appearance of cellulite, get in shape and radiate bikini confidence. Now, with beach season in full-throttle, NIVEA Good-bye Cellulite will partner with Challenge expert and celebrity swimsuit designer Shay Todd to present her Miami fashion show and with MTV's "It's On with Alexa Chung" to reward one lucky winner with a chance to attend the show as an on-air correspondent for MTV!!!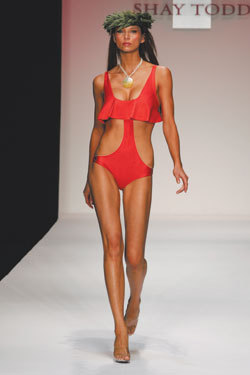 A Busy Bikini Summer: These activities bookend a busy bikini season for NIVEA's "Good-bye Cellulite, Hello Bikini Challenge." Kicking off in April, the brand hosted a Miami beach-side event where the largest gathering of bikini-clad celebrants formed a human alphabet to spell out the word "NIVEA."
Nivea Sun Kissed Firming Moisturizer is body a lotion that will give you a firm skin and a gradual tan.  Sunless tanning was never so safe and easy.  Nivea Sun Kissed Firming Moisturizer ingredients are: Ginko extract, and a soft gradual tanner.  Comes in two formulas:  Nivea Sun Kissed Firming Moisturizer Light to Medium or Medium to Dark.  Cost: under $10.
 
For a complete look also try Nivea Visage Sun Kissed Facial Moisturizer SPF 4 which is a daily facial moisturizer formulated with Jojoba, Vitamin E and a soft gradual tanner, under $10.