All Posts Tagged With: "body wash"
Sticking to basics today with Dove Deep Moisture body wash NEW. When in comes to skincare for my body the magic word is gentle and this is why I like Dove Deep Moisture. It lathers and yet keeps gentle and mild without stripping my skin. According to Dove this body wash is their mildest and most caring yet.
Absolutely loving PATYKA Body Wash White Grape and PATYKA Body Lotion Neroli. Made in France. Couple of years ago I've tried the PATYKA body wash in Mandarin and I was hooked. The reason is because it feels so delicate on the skin like fresh water. The scent is just a hint of a scent and not overpowering. And it lathers a lot. Just beautiful.
PATYKA Body Lotion Neroli is just Divine! The lotion has an invigorating scent and goes on skin like silk. The scent is…
Loving the NEW body washes by Caress. I've been using the scarlet blossom red lychee & patchouli oil. Why I love it? It's smells good, subtle, a good sophisticated scent not "cheap", it lathers really well, and moisturizes. Going to check out the sheer twilight black orchid & junipor oil scent tomorrow:)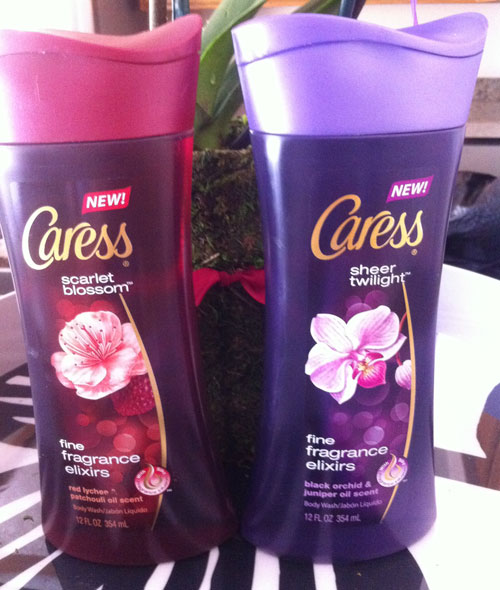 Caress Scarlet Blossom & Sheer Twilight Body Wash
Summer Skincare. Aveeno Positively Nourishing white Peach + Ginger Body Wash is on my top favorite body washes for the summer (secret: I think all year round too!). This smells amazing. Not too perfumey, just a natural subtle peach and ginger scent. It lathers beautifully and really hydrates my body in the shower. Something about peach sounds sexy for summer. Marta Walsh LOVES. BTW I bought this at Target.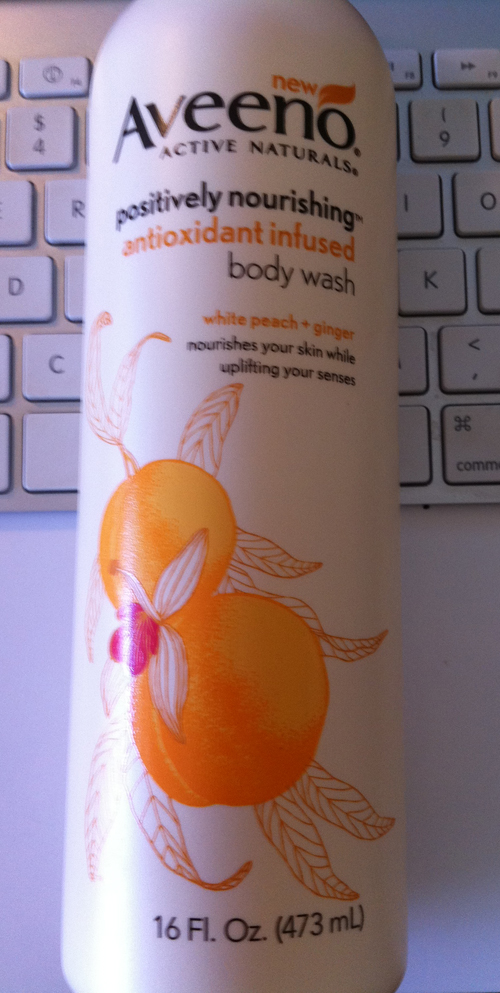 The NEW Dove VisibleCare Creme body washes with NutriumMoisture ($7.99) are so luxurious Marta Walsh says:) They are super moisturizing in the shower and smell good. Not too much fragrance just very pleasant and subtle. Choose from a Softening or Renewing formula. I tried both and they are equally amazing. I will buy this again. Sometimes all you need is Dove.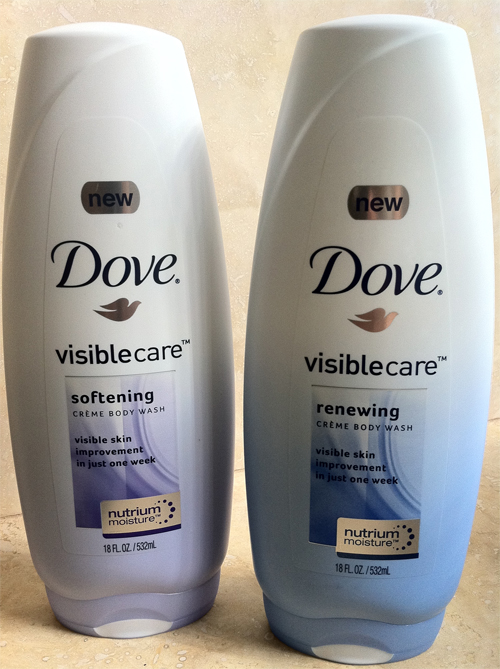 Dove VisibleCare Creme Body Wash softening has a white floral gourmand fragrance of magnolia and pink jasmine. Dove VisibleCare Creme Body Wash renewing has a fruity floral fragrance that includes pink mimosa and pomegranate.
New Dove VisibleCare Crème Body Washes + "Dove Close-up Challenge" launch. Via Dove: Are you ready for your close-up? Dove® is giving one real woman the ultimate close-up experience – a chance to show off her skin in a TV spot that will air during the season finale of ABC's "Dancing with the Stars."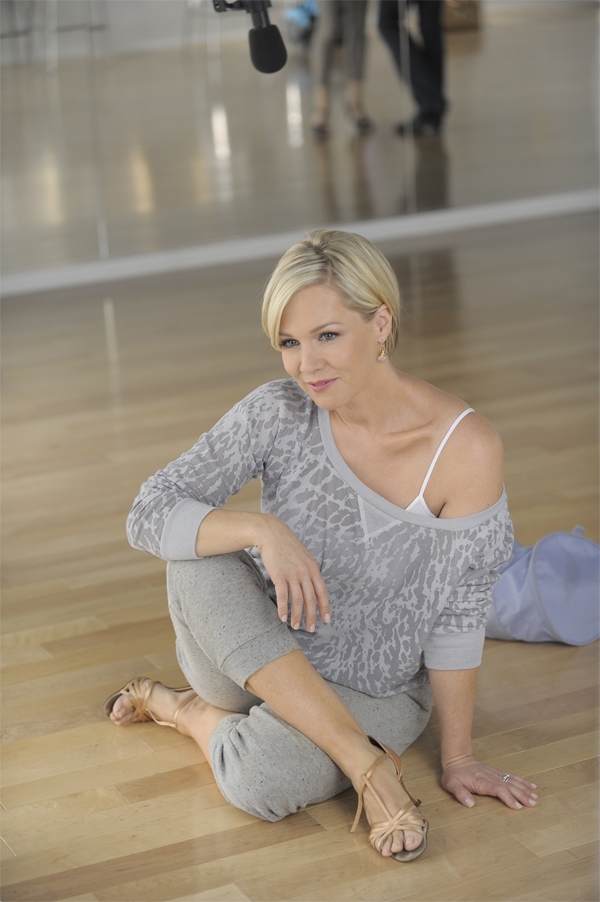 Actress and former "Dancing with the Stars" contestant Jennie Garth films Dove VisibleCare commercial
The Dove® Close-Up Challenge is a once-in-a-lifetime opportunity for a real woman to get a taste of what celebrities experience on the show. It celebrates the launch of Dove® VisibleCare™, a revolutionary new line of body wash that actually gives women visibly more beautiful skin in just one week.
Before stepping out in style this summer, make sure that your skin is in prime condition to be shown off. Tone's latest body wash, Tone Daily Detox Purifying Body Wash with White Clay & Pink Jasmine, helps improve the condition of skin with a unique combination of white clay, jasmine extract and Vitamin E that exfoliates and moisturizes.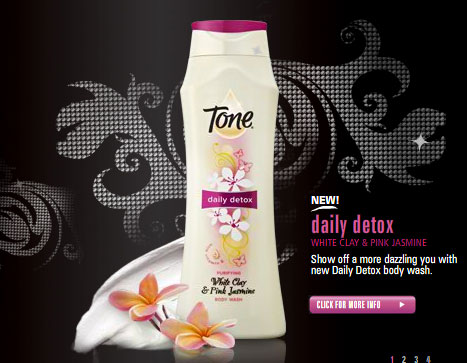 Tone Daily Detox is made with fine white clay granules to exfoliate skin, making it soft and smooth like you just pampered yourself at the spa. It's the perfect way to detox and reveal "get-noticed," glowing skin!
Tone Daily Detox is now available at grocery, drug and mass retailers nationwide for $3.99. You can learn more about Tone here, where you can also download a coupon for $1 off.
Award-winning Dancer Julianne Hough teams up with Caress Body Wash to put silky, sexy skin in the spotlight. Julianne reveals secrets to "Flaunting It" on the dance floor in new Girls' Night Out Videos.
In celebration of our Caress Whipped Souffle Body Washes, the brand is teaming up with singer, actress & two-time "Dancing with the Stars" champion Julianne Hough for an official launch tomorrow, May 24th, 2010. What's more, Julianne has created a three-part Web video series that shows women how she gets glam & flaunts sexy skin on the dance floor (the first video can be found on dancewithcaress.com & the second video is launching June 1st, 2010).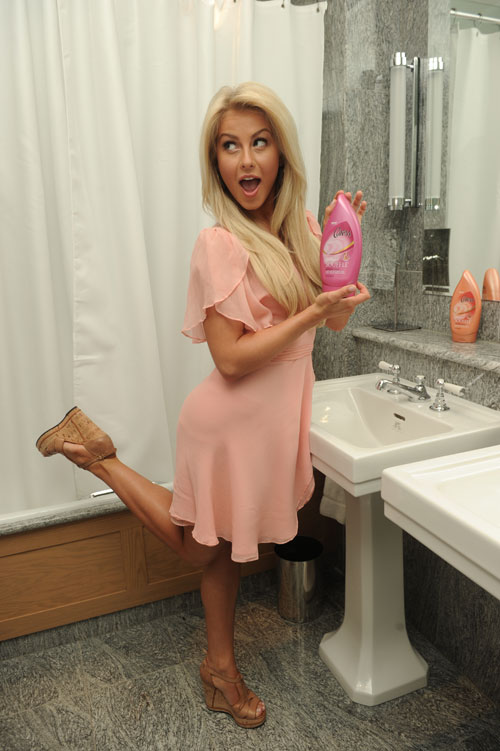 "When I'm on the dance floor, nothing makes me feel more confident and fabulous than when my skin looks great," says Hough. Anyone can go out and "flaunt it" on the dance floor – all you need are a few of the right moves and sexy, silky skin that smells amazing to capture the spotlight."
These five, new time-savers available at CVS/pharmacy either offer multiple benefits in one easy step or promise to deliver results quicker than ever. Here are our TOP 5 UNDER $10 suggestions on ways you can reclaim some extra moments outdoors and help cut down time spent on your beauty routine:
1) Sally Hansen Complete Salon Manicure, $7.00. The exclusive formula in this salon-quality nail polish performs the five steps of a professional manicure in just two coats.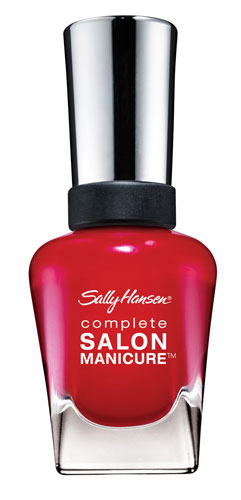 Watch Marta Walsh talking about one of latest loves in body care: Suave Naturals Mango Mandarin Body Wash. I moved the body wash away from my shower for this video and this is what I hear from my husband: "…WHERE IS my Mango Mandarin Body Wash…?".
Infused with mango and mandarin extracts, along with skin conditioning Vitamin E, Suave Naturals Mango Mandarin Body Wash moisturizes in the shower and revitalizes your senses with a lively citrus and fruity fragrance bliss. According to Suave: Women prefer this body wash fragrance to Bath & Body Works Mango Mandarin. I must say it does smell really refine and GOOD.