All Posts Tagged With: "body wash"
Padma Lakshmi, model, award winning cookbook author and Emmy nominated host of the popular Bravo TV series Top Chef, is joining forces with Henkel Consumer Goods, Inc. to help women look and feel their best. Their partnership marks the launch of Dial NutriSkin, a new line of ultra-hydrating body washes packed with light and refreshing fruit oils. Recognizing that beauty is more than outward appearance, Padma has collaborated with Dial to encourage women to develop inner beauty by giving back to charity.
"As a model, I understand the importance of looking good on camera, which is why I indulge in healthy beauty treats with nourishing ingredients such as Dial NutriSkin Body Wash," says Padma. "However, I realize that beauty is not skin deep and that giving back is what truly makes me feel beautiful. This is why I am working with Dial to raise money for my charity—an organization that supports women affected by endometriosis."
Beginning today, log on to DialSoap.com and Dial will donate $1 to a nonprofit organization Padma helped to found—The Endometriosis Foundation of America. This charity aims to fund medical research for endometriosis and educate women suffering from the condition, which Lakshmi herself has struggled with for years.
Marta is absolutely in love with the NEW Caress Whipped Souffle Ultra Silkening Body Wash blackberry cream. It smells divine, it's super creamy and very moisturizing. I even us this new Caress body wash as a shaving cream because it's so silky and creamy.
WATCH: Marta Walsh is all about the NEW Caress Whipped Souffle Ultra Silkening Body Wash.
I also love the Caress Whipped Souffle Ultra Silkening Body Wash white peach cream and the NEW Caress Velvet Bliss Silkening Body Wash, Blackberry & Vanilla Essence. All launched this week (week of March 22nd, 2010).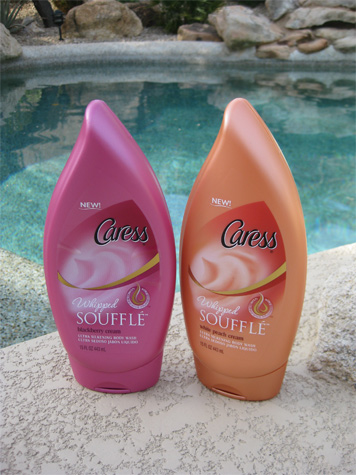 L to R: Caress Whipped Souffle Ultra Silkening Body Wash blackberry cream, Caress Whipped Souffle Ultra Silkening Body Wash white peach cream
NEW from Dial: NutriSkin Body Wash Cherry Seed Oil & Mint and NutriSkin Body Wash Grapeseed Oil & Lemongrass. How delicious these two scents sound? Can't wait to try. I'm a true body wash lover. Probably one of my biggest beauty obsessions.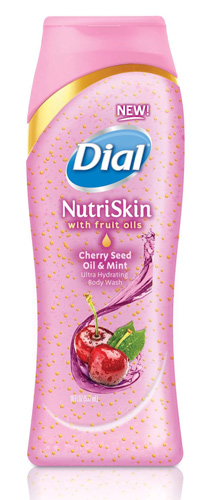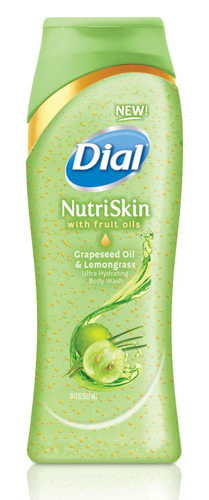 Dial NutriSkin Body Wash features a clean-rinsing formula that's heavy on moisture and light on skin. It's packed with nutritious fruit oils that leave skin soft and revitalized, not greasy or grimy.
Visit dialsoap.com for more details
Last Minute Valentines Day Gifts…That Last Longer than Roses: REN Skincare ROSE Range.
Moroccan Rose Otto Body Wash, $27. And, Damask Rose Ramnose Biosaccharide Body Cream, $44.


Valentine's Day is upon us, and the Kiehl's Since 1851 stores and Kiehls.com offer a varied selection of sweet, soothing, and sensual gift sets for one's loved ones.
Overnight Lavender Renewal – $72.00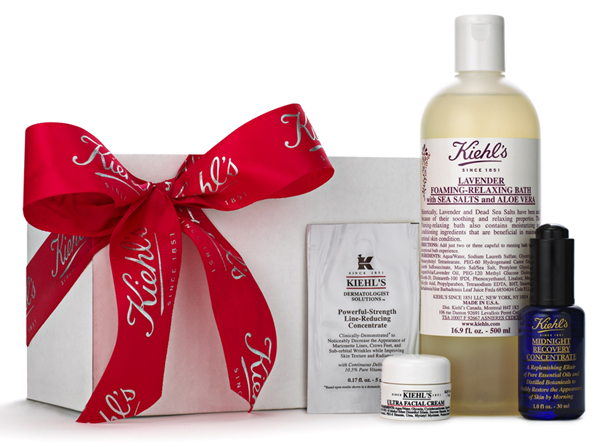 • Midnight Recovery Concentrate NEW FROM KIEHL'S, FEB. '10
• Lavender Foaming-Relaxing Bath with Sea Salts and Aloe, 16.9oz
• Ultra Facial Cream (deluxe)
• Powerful-Strength Line-Reducing Concentrate (packette)
Best Body Wash: Tried and loved NIVEA Touch of Sparkle Cream Oil body wash, $6.49. The calla scent is amazing and the diamond powder leaves skin soft and shimmering (and you know how much Marta loves shimmer!). I also love NIVEA Touch of Radiance  Cream Oil  body wash for days I like to exfoliate my body. This one has a light lime blossom scent which is super fresh. Men also love it this body wash!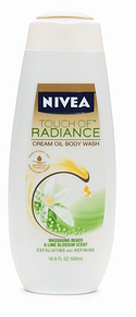 Visit www.nivea.com  for addtional details.
The following are Marta's picks of her favorite skincare products for face and body & also perfume 2009 ! Please note that the numbers don't go in order of importance.
Hey guys, I don't look a day over 25 thanks to my top skincare products LOL (see images below).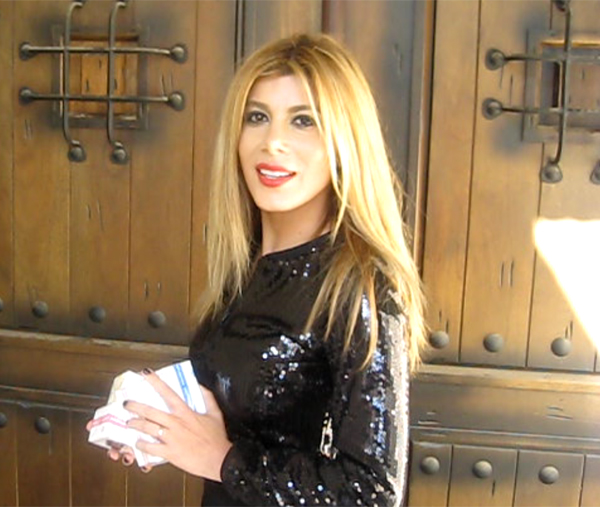 Marta Walsh Founder & Editor of Talking Makeup
Face Cleanser
1. Philosophy purity made simple one-step facial cleanser
2. CHANEL PRECISION Gel Purete: Purity + Anti Pollution Foaming Gel Cleanser
3. Liz Earle Cleanse & Polish Hot Cloth Cleanser
4. Mission Skincare Active Daily Facial Cleanser Sweet Citrus By Serena Williams5. Purpose Gentle Cleansing Wash 
5. Mario Badescu Enzyme Cleansing Gel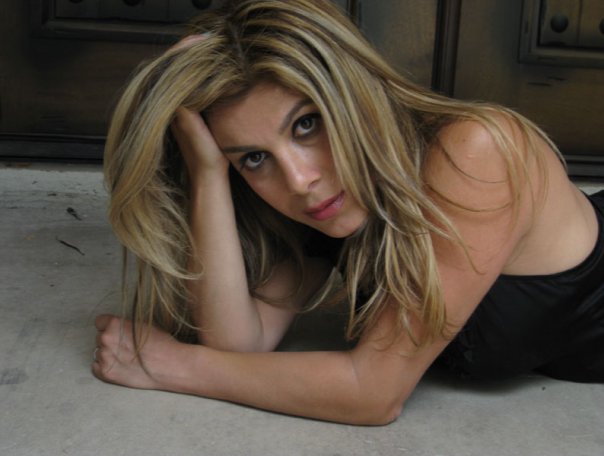 Makeup Removers & Eye Makeup Removers
1. Boscia MakeUp BreakUp Cool Cleansing Oil
2. La Roche-Posay Rosaliac Micellar Make-Up Removal gel Cleanses and Soothes Face & Eyes
3. Lumene Eye Makeup Remover Senstive Touch
4. Almay Oil-Free Eye Makeup Remover Pads
5. Talika lash conditioning cleanser oil free mascara & waterproof mascara
6. Physicians Formula Organic Wear Facial Makeup Remover Lotion
7. Pampers Sensitives Fragrance Free Baby Wipes
Help celebrate the new year and 1 year anniversary of The Plaza Beauty with these great products to start the year off looking and feeling fresh!
Reversital: Rejuvenate your skin in the new year with a simple twist of the Reversital MicrodermaStick ($90.00). A multi-purpose stick for your face, throat and décolleté, the MicrodermaStick cleanses, exfoliates and moisturizes to create a flawless finish.
I can't get over how cute is the NEW Limited Edition philosophy Classic Cookbook. It is THE perfect holiday gift for your beauty obsessed loved ones. They would be very impressed, and of course, love you dearly!:)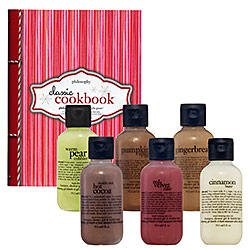 philosophy Classic Cookbook ($35) is a set of six delicious, high-foaming, multipurpose cleansers. This decadent ensemble of three-in-one Shampoo, Shower Gel & Bubble Bath formulas will make you swoon with scents of the decadent treats that come from the crinkled pages of well-loved holiday baking recipe books. This set contains: 6 x 2.0 oz Shampoo, Shower Gel & Bubble Baths in Pumpkin Spice Muffin, Red Velvet Cake, Double Rich Hot Cocoa, Warm Pear Cobbler, Gingerbread, Cinnamon Buns.
This season, give your loved ones the gift of soft, moisturized skin (Marta is all about it:) with St. Ives.
St. Ives Moisturizing Oatmeal & Shea Body Wash offers superb non-drying cleansing for visibly healthy skin. By incorporating two of nature's BEST ingredients, this body wash wraps skin in natural Oatmeal and Shea Butter extracts for the ultimate skin nourishment. ($2.99 for 13.5 fl. oz. bottle)