All Posts Tagged With: "smooth skin"
Sexy Valentine's Day Skin: The perfect body care duo, The Body Refiner ($110) and The Body Crème ($195) by La Mer work in tandem to polish and soften the skin.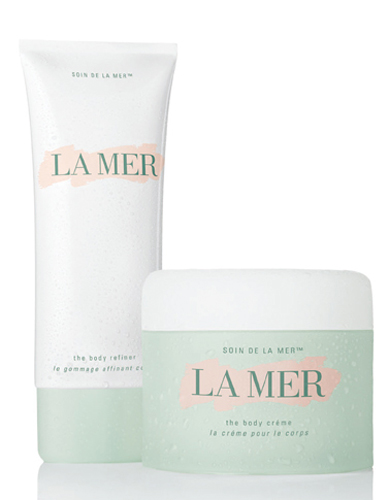 Since The Max Huber Research Labs began engineering their first body treatments, they have incorporated the most luxurious ingredients. A multi-faceted treatment which utilizes precious ingredients—including 1.75 carats of pure diamond dust— the Body Refiner delivers a cushiony resurfacing treatment the instantly lifts away dull cells, gently retexturizing skin to reveal a smooth and supple new surface. Follow with La Mer's "seaweed-wrap in a jar," The Body Crème, to saturate skin with a wave of long-lasting hydration. A true treat and lavish skincare experience.
La Mer products are available at select Saks Fifth Avenue, Neiman Marcus, and Bergdorf Goodman stores.
Holiday parties are just around the corner and after a year of pinching pennies, we all deserve to kick back and enjoy, while looking absolutely fabulous! So maybe you have to skip that new dress – no problem! You can get a stunning new look simply by heading to your nearest drugstore. Here are some tips on how to hit those holiday parties looking (and feeling) like a million bucks by spending only a few:
Beauty is really skin deep
Want to look younger? Brighter? Beautiful? Don't we all… And now we can! RoC's new Multi-Correxion Skin Perfecting System is clinically shown to transform skin in just two weeks! The three-step system has all you need for you daily skin routine and works to combat multiple signs of aging so you get transformational results.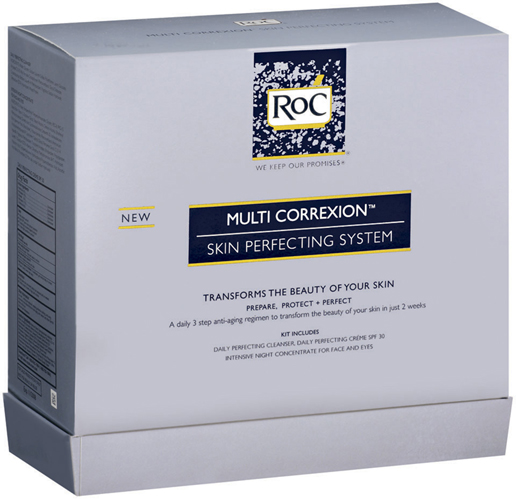 This season, give your loved ones the gift of soft, moisturized skin (Marta is all about it:) with St. Ives.
St. Ives Moisturizing Oatmeal & Shea Body Wash offers superb non-drying cleansing for visibly healthy skin. By incorporating two of nature's BEST ingredients, this body wash wraps skin in natural Oatmeal and Shea Butter extracts for the ultimate skin nourishment. ($2.99 for 13.5 fl. oz. bottle)
I'm all about smooth skin. This is why finding the right razor for shaving and getting that silky soft skin without any pain is so important to me. I've recently discovered Gillette Venus Breeze and I became a fan. One major plus about this razor is that it doesn't pull on my skin and it glides smoothly and effortlessly on my skin. It feels cushioned, if that makes sense. The Gillette Venus Breeze has a built in softening gel bars so it suggesting to skip the shaving cream, but because I'm so used to shaving cream I still use it with this razor. I know, it's tough to fight habits sometimes, LOL.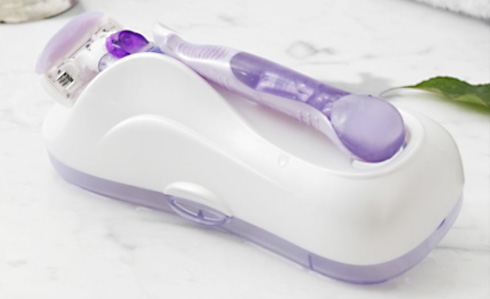 Gillette Venus Breeze the official description on www.gillettevenus.com : 2-in-1 Shave Gel Bars—Makes Shaving So Easy. Secret to a time-saving shave? Venus Breeze. Simply wet the razor for an amazingly smooth shave. Flexible Shave Gel Bars are built in, and contain rich body butters for a light lather, a smooth glide and no need for separate shave gel or soap.