All Posts Tagged With: "Hair Removal"
So today I'm testing out the Olay Facial Hair Removal Duo on a small area on my arm. Here's are the before & after pics. Olay Facial Hair Removal Duo is a NEW hair removal product from Olay deisgned to remove fine to medium hair.
Here's the Before…
Get the closest shave in your bikini area without scary repercussions (AKA bumps, cuts and ingrown hairs)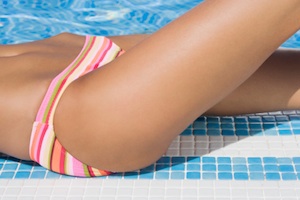 This is a TotalBeauty.com hair removal article
Shaving your bikini area can be a challenging task. What's a girl to do then? Consult an expert on the subject, of course. Here to answer questions about getting the smoothest bikini area shave possible is Venus Scientist, Claire Girdler.
Talking Makeup has caught up with Ryan Bloch, president of Laser Cosmetica in New York. He told us all about his top procedure, laser hair removal!

Q&A With Ryan Bloch, President of Laser Cosmetica in New York:
What is your premiere service?
We are known best for laser hair removal as we are the leading laser hair removal provider in New York. We have multiple lasers and can treat all skin types.
The latest hot trend in female grooming (or vaginal art): Vatooing your vagina (because vajazzling is obsolete). Watch the video. YOU tell me?!!:) xoxo
Bryce Gruber of TheLuxurySpot.com covers the newest trend in vaginal art, Vatooing, at Completely Bare Spa in New York. Take note, vajazzle enthusiasts!
Confessions of a Monday: So this weekend I ran out of my favorite shaving gel and reached to my hubby's shaving gel (you heard me:) Edge Shave Gel Ultra Sensitive with Oat Meal by Gillette and I loved it!! It's the best. Super moisturizing and it gives a super close shave. Hey, if it's good enough for the face it's good enough for the body…and the fact that it's fragrance free makes it a unisex product (if you want to of course:)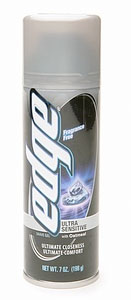 I'm all about smooth skin. This is why finding the right razor for shaving and getting that silky soft skin without any pain is so important to me. I've recently discovered Gillette Venus Breeze and I became a fan. One major plus about this razor is that it doesn't pull on my skin and it glides smoothly and effortlessly on my skin. It feels cushioned, if that makes sense. The Gillette Venus Breeze has a built in softening gel bars so it suggesting to skip the shaving cream, but because I'm so used to shaving cream I still use it with this razor. I know, it's tough to fight habits sometimes, LOL.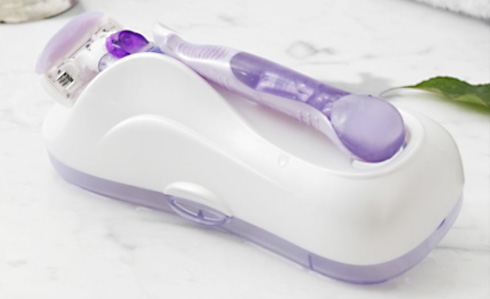 Gillette Venus Breeze the official description on www.gillettevenus.com : 2-in-1 Shave Gel Bars—Makes Shaving So Easy. Secret to a time-saving shave? Venus Breeze. Simply wet the razor for an amazingly smooth shave. Flexible Shave Gel Bars are built in, and contain rich body butters for a light lather, a smooth glide and no need for separate shave gel or soap.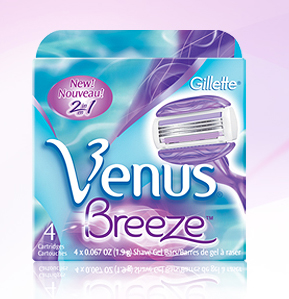 Watch my interview with Fashion Expert Hitha Prabhakar about the latest trends in winter beauty.
Get inexpensive tips to help update your appearance. Take Good Care of You: The latest face, body and hair care tips and trends. Winter Make-up: Quick and easy ways to make you look beautiful. Winter shaving. Acne and under eye dark circles during winter time, and dull dry hair. Winter Fashion Trends: What's hot and what's not hot this season—from clothes to accessories
Hitha Prabhakar is national celebrity beauty/fashion expert, a contributing fashion editor and retail industry expert. As the former style writer for Forbes magazine and Forbes.com, Hitha covered the luxury industry as well as men's fashion.
Brand New Mini Wax Kit from Anastasia Beverly Hills Set To Launch in January 2010!
Created by The Definitive Brow Expert Anastasia Soare to whisk away unwanted hair. Mini Wax Kit is designed for convenient at-home use. Sugar based wax is gentle and easy-to-use. Great for quick brow and lip maintenance in-between regular salon appointments.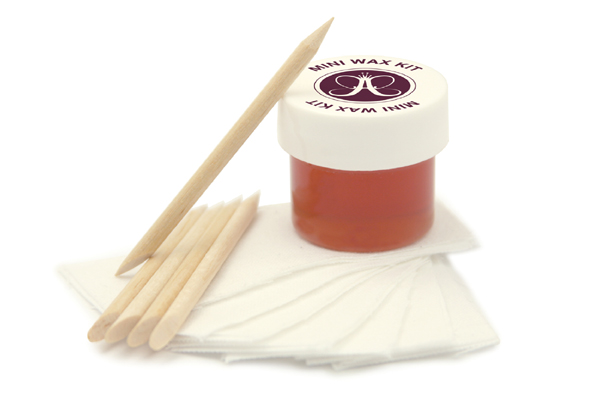 FEATURES & BENEFITS
Gentle Facial Wax
Five Natural Sticks
14 Muslin Strips
Complete waxing instructions
Emmanuelle Chriqui, star of HBO's Entourage, has partnered with the new Braun bodycruZer to launch a Web site dedicated to male bodygrooming. She'll serve as the "voice" of the online women's movement to get more men to groom below the neck. Believe it or not, only one-third of guys claim to wax, trim or shave below the chest.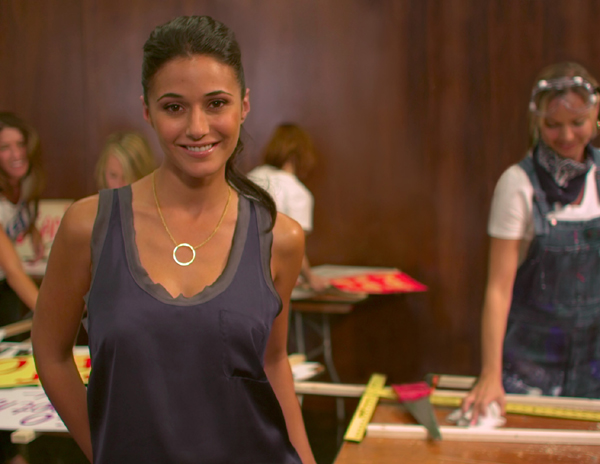 Emmanuelle will post blog entries to the site on a weekly basis and encourage women to share their thoughts about the posts and other male bodygrooming topics as well as praise the men in their lives who are dedicated to good bodygrooming habits by sending them a customizable Mr. bodycruZer video starring Emmanuelle. Men can also get in on the bodygrooming conversation by posting comments to the site and by showing off their well-groomed – or not so well-groomed – bodies by entering the Mr. bodycruZer online contest.
In addition to the Mr. bodycruZer video, Emmanuelle is also featured in a tongue-in-cheek video that introduces the movement.
Shobha, NYC's hair removal expert, will offer its client-coveted 2-for-1 bikini treatments for seven days this September. The offer is valid at all three Shobha Salons when you come with a friend (at least one person must be new to Shobha).
(note: offer valid 9/9/2009 through 9/15/2009; savings may not be combined with other discounts or special offers; clients redeeming offer must check out together in a single transaction; CODE: 21B0909)
Visit www.myshobha.com for more details.