Brand New Mini Wax Kit from Anastasia Beverly Hills Set To Launch in January 2010!
Created by The Definitive Brow Expert Anastasia Soare to whisk away unwanted hair. Mini Wax Kit is designed for convenient at-home use. Sugar based wax is gentle and easy-to-use. Great for quick brow and lip maintenance in-between regular salon appointments.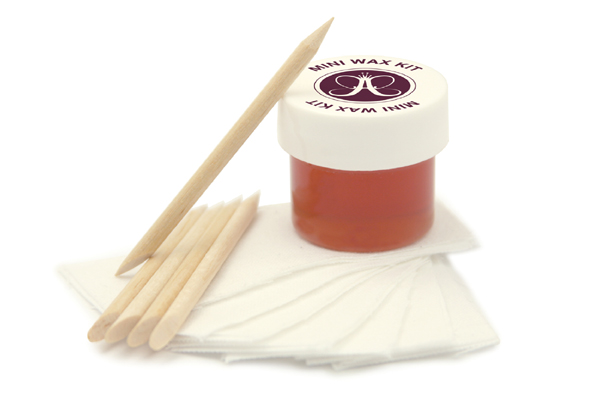 FEATURES & BENEFITS
Gentle Facial Wax
Five Natural Sticks
14 Muslin Strips
Complete waxing instructions
ANASTASIA'S TIPS/ HOW TO USE
Example of copy pulled from insert:
Waxing Brows
• Microwave on low for 10 seconds.
• Before applying wax to face use a stick to test the temperature on the inside of your wrist. Always apply wax to clean, dry skin.
• If the wax temperature is comfortable apply a thin even layer of wax in the direction of hair growth under the brows.
• Apply the muslin strip over the wax and press across the strip firmly to ensure wax is thoroughly covered by strip.
• Pull skin taught at far end of brows and grasp the end of strip. With a quick motion pull the strip off at a 45% angle being sure to pull against the hair growth. (Do not pull strip straight up as bruising may occur.)
• Use similar procedure for removing hair above and between the brows and on the upper lip.
• Clean up any unwanted hair not removed by the wax with Anastasia Beverly Hills Precision Tweezers.