All Posts Tagged With: "Brow"
Some beauty trends have us raising eyebrows, while some are just damaging to brows in general. From barbed wire, to feathered brows, and even extensions, our brows don't always get the TLC they need to stay healthy and full. With RevitaBrow Advanced you can recover from any beauty mishap or keep your brows healthy while exploring the latest trend with just one quick swipe a day!
Charlotte Tilbury Legendary Brows, $27, CharlotteTilbury.com
The secret behind Charlotte Tilbury's Legendary Brows is the combination of the new lightweight Sculpt Gel formula and her Miracle Precision Brow Brush. The Miracle Precision Brow Brush acts like a natural compass that captures even the smallest of baby hairs – coating, shading and grooming your way to perfect brows. It never misses a hair for instant and maximum definition.
I'm big on brows and brow products. I just discovered Japonesque The Brow Kit and love! It's a cute pink clutch case which is perfect for travel. It keeps all the brow grooming tools in one place so I don't have to go crazy looking after them in my ever expanding makeup bag. I particularly love the 2 brow powders shades which are not too dark or not not light so it suites both blonde and brunette brows. You also get a brow wax and a brow gel. Brow powders and wax help define your brows while the brow gel helps keep your brows in place all day and night. This brow kit is just brilliant.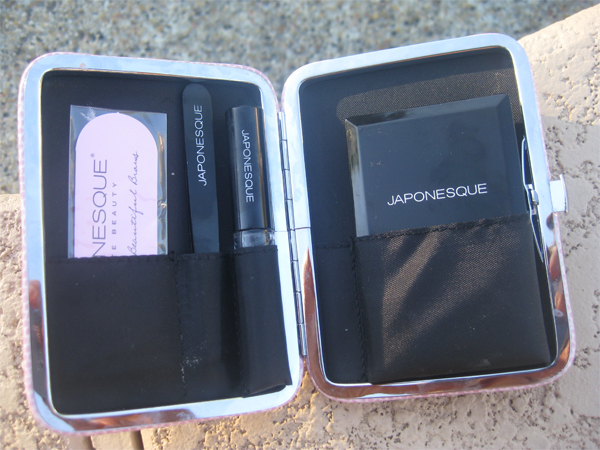 Japonesque  The Brow Kit in 'real life'
All Ages, All Races, All Sexes is our credo. Now MAC takes the "One World" idea further than ever, with a multi-culti colour story, intent on a universal focus – spectacularly shaded and shaped brows for all, because beautiful people come in colours! Miraculously matched to the individual, Impeccable Brow Pencil is the ultimate artist's tool to fill, lengthen and shape, with a firm tip that sharpens application for high-performance precision. Penultimate Brow Marker, in one shade suits all, is a liquefied glide adept at the all-important arch. But that's not all: Lipstick, Lipglass, Eye Shadow and Nail Lacquer shade extensions speak your language, a match for every international skin tone.
Available January 7, 2010 through March 2010 at all MAC locations.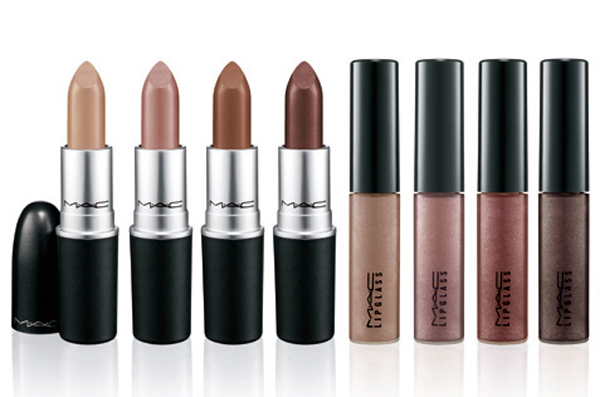 LIPSTICK
Equality Light dirty mauve with traveling pearl (Lustre)
Myself Creamy pale yellow beige (Lustre)
Empowered Creamy mid-tone neutral brown (Satin)
5N Plumy sheer brown (Lustre)
Suggested Retail Price $14.00 U.S./$16.50 CDN
LIPGLASS
Naked Frost Sheer taupe with silver pearl (Frost)
Glamour for All Sheer pale baby pink with pearl (Frost)
Liqueur Frosted mid-tone pink brown (Frost)
Spirit & Soul Frosted dark cool brown (Frost)
Suggested Retail Price $14.00 U.S./$16.50 CDN
Introducing MAC Post Holiday Collections 2010. Available Jan – Mar 2010.
MAC Post Holiday 2010 features nudes and warm, comfy colours in Warm & Cozy and All Ages, All Races, All Sexes and shimmery, icey winter shades in Love Lace. In the Studio debuts MAC Studio Fix Lash, a new mascara that features a synth-rubber moulded brush for ultimate definition, while MAC In Lillyland, a collaboration with Palm Beach's Lilly Pulitzer, brings out the South Florida sun with brilliant colors.
MAC WARM & COZY
A fireside fantasy far from the maddening crowd is undeniably appealing. Seek refuge in the warmth, the glow of skin rosy with Refined Golden Mineralize Skinfinish, Shadesticks in Cuddle, Nurture and Snuggle shades, cozy as a mug of cocoa on a bearskin rug. Care Blends Essential Oils in Sweet Orange + Lavender, or Grapefruit + Chamomile feels soothing and sultry when elements are harsh and extreme…add MAC signature innovation with Mineralize All-Over Moisture Lotion, a new permanent product, and see new radiance, revivified lustre, optimum health. Like going on retreat and communing with nature, it's an earthly way to bring back what the city takes away, and a sensual solution to make life simple, but luxurious. Winter beauty begins here.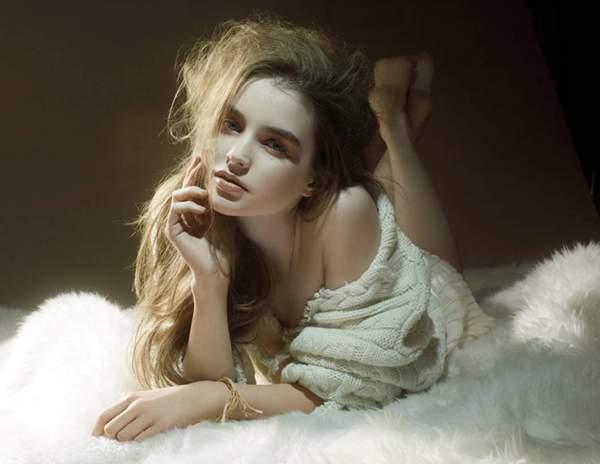 Available December 26, 2009 through February at all MAC locations.
Celebrity makeup artist Vanessa Scali transformed the already beautiful "Twilight" star Ashley Greene into a gorgeous vision at last night's "New Moon" premiere in Los Angeles. "The look was classic 60's," reports Vanessa. "Well-defined eyes with lots of lashes, a strong brow and clean skin with subtle pink/coral cheeks and lips."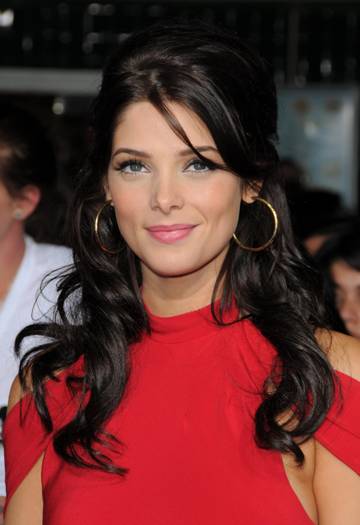 How to get Ashley Greene's makeup look at the "New Moon" Premiere:
To start, Vanessa evened out Ashley's "nearly flawless skin" with Lancôme's Effacernes concealer in Light Bisque underneath the eyes. "It gives clean, fresh, flawless coverage," she said. Bobbi Brown's Foundation Stick followed. Lancôme's Blush Subtil in Shimmer Pink Pool topped the apples of the cheeks.
Indian actress Freida Pinto has been on the Mumbai modeling circuit for many years; however, most know her best for her debut film role as Latika in Slumdog Millionaire. Since the highly regarded film was released in 2008, Freida has won an Academy Award, a Screen Actors Guild Award, and a Palm Springs International Film Festival Award. In addition to these honors, she is also frequently listed in the media as one of the world's best-dressed and most beautiful people. While Freida often goes with a neutral palette, we absolutely love her makeup in the Indian Vogue photoshoot!
Below is a step-by-step guide to recreating this effortlessly glamorous makeup look with THEVI cosmetics.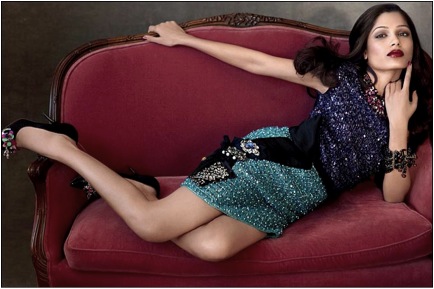 Face: The first step to recreating Freida's look above is to apply your THEVI Liquid Mineral Foundation with SPF 15 as needed to smooth out any flaws, leaving a clean, fresh face. Next, add color to the face with THEVI Mineral Finishing Powder Duo in Mocha Mates. For this particular look, it is best to apply this product in a "3" starting at the middle of the forehead, curving out down to just below the cheekbone, and curving out once more down to the chin. Highlight by adding a touch of the lighter shade right on the cheekbones.
Brand New Mini Wax Kit from Anastasia Beverly Hills Set To Launch in January 2010!
Created by The Definitive Brow Expert Anastasia Soare to whisk away unwanted hair. Mini Wax Kit is designed for convenient at-home use. Sugar based wax is gentle and easy-to-use. Great for quick brow and lip maintenance in-between regular salon appointments.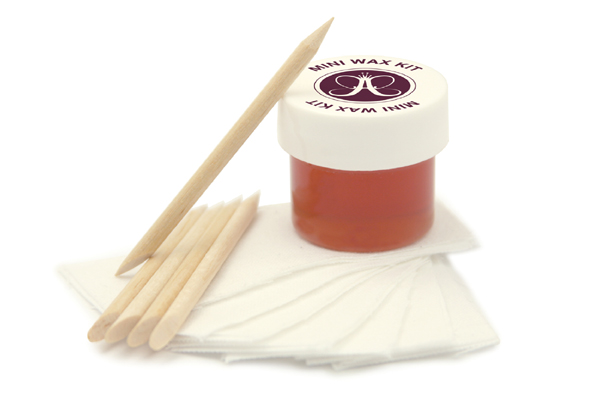 FEATURES & BENEFITS
Gentle Facial Wax
Five Natural Sticks
14 Muslin Strips
Complete waxing instructions
Anastasia Soare, the Definitive Brow and Eye Expert, introduces two new skincare products to the wildly popular Anastasia Beverly Hills line! Following the success of her cosmetics line, Anastasia debuted the Line Erasing Serum in August.  In January 2010, the second skincare product – Sheer Moisture Crème SPF 30 – will launch exclusively at Nordstroms.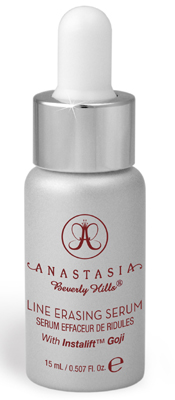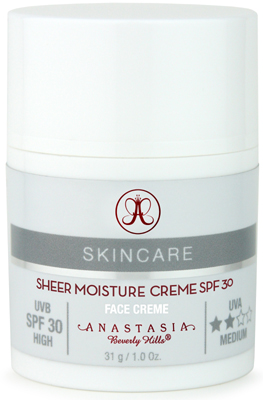 Last week during New York Fashion Week I met fabulous Bailey Vincent Clark editor of www.makeovermomma.com at the Jill Stuart Spring 2010 fashion show. While we were waiting for the show to start, Baily ignored all the celebrities and "the beautiful people" attending the show just to interview me. Incredible! Bailey wanted to know all about my beauty secrets as a mom of 2 boys: Jake (3) and Kieran (1).

Marta Walsh (left) Baily Vincent Clark (right) at the Jill Stuart Spring 2010 Fashion Show
Beauty Bloggerati expert and makeup aficionado Marta, from Talking Makeup, is not only a pro at applying, buying and suggesting the best of everything beauty…but she is a mom to two boys! Check out her Top Must-Have Mom products for ladies on-the-go…
1) DiorShow Brow Styler (a ultra-fine brow pencil, perfectly for looking polished in a flash).
2) Clinique Superbalanced Powder Makeup SPF 15: "I don't have time to apply tons of products in the morning. This is great when I don't want to add foundation, powder, and the works."
3) Giorgio Armani Beauty Master Corrector (comes in four different skin balancing shades, to counteract any facial blotch, blemish or mishap!)