All Posts Tagged With: "Chris Benz"
"The CHRIS BENZ Resort 2013 Collection highlights the idealism of travel, from saturated brights to perfectly packable looks designed for spontaneous getaways…
NEW YORK—The makeup muse for Chris Benz's Spring 2012 collection was Candy Darling, a 1960's nightclub fixture who was part of Andy Warhol's clique.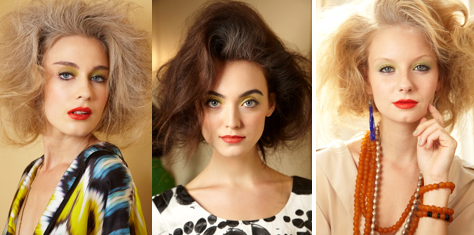 With Candy and Chris' bright colors as inspiration, lead makeup artist Daniel Martin wanted to create fresh, clean skin with a pop of color on the eyes and lips. Daniel used shades of sea foam and mint green on the eyes and then applied black gel liner for definition.
Designer Chris Benz will be collaborating with Lancôme for a limited edition gift with purchase, aka GWP, from June 14th-25th, 2011. Lancôme has been a proud sponsor of American designer Chris Benz's fashion shows for several seasons and last Spring we collaborated on a special lipstick, Chris & Tell, for our Pout-à-Porter designer lipstick collection. What's next? Lancôme and Chris Benz are excited to partner on a limited-edition gift with purchase which will be sold exclusively at Saks Fifth Avenue and saks.com from June 14-June 25.
The celebrated designer and frequent Lancôme collaborator is loved by celebrities like Jessica Szohr, Susan Sarandon, Elettra Wiedemann and Eva Amurri and now he's created a tote solely for Lancôme customers. Beginning June 14th, customers will receive the complimentary Chris Benz-designed tote with any $60 purchase, up to a $119 value. Printed with a chic, stylized silhouette, the exclusive design makes the perfect summer accessory.
New York Fashion Week SS 2011. Designer: Chris Benz. Makeup by Daniel Martin for Lancôme. The Makeup & Nails Trends: Pale lavender eyes and lips. Whimsical dots of liquid liner. Short purple nails.
Designer Chris Benz tapped into an American-girl-in-Paris mode (circa the late 1960's) for his spring collection this week. The presentation, held in the David Rubenstein Atrium at Lincoln Center, featured models standing against a video screen on which the cult Claude Lelouch "C'était un Rendezvous" short film was screened.
New York City's loveliest ladies were made up in Lancôme this week. Here's a round-up: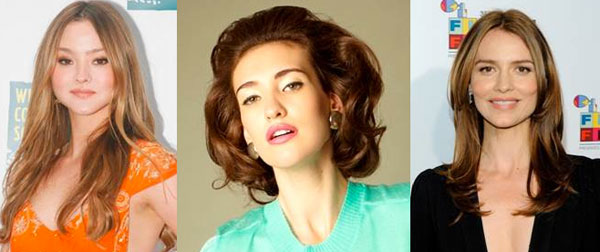 L to R:
Supermodel Devon Aoki looked resplendent at last Thursday night's, June 10th, 2010, Wildlife Conservation Society Gala 2010: Flights of Fancy at the Central Park Zoo. Makeup artist Jordy Poon gave Devon soft, smoky eyes with Lancôme's Color Design Eye Shadow Quad in ShowStopper Style, along with a pairing of Le Crayon Khôl EyeLiner in Black Coffee and Artliner in Noir. As for Devon's sculpted cheeks, Jordy reached for his favorite Blush Subtil in Cappucine and Star Bronzer in Bronze Solaire.
John Ruidant for Redken styles Alison Pill for CDFA Awards: Accompanying Chris Benz to the CDFA Awards Monday night, June 7th, 2010, Alison Pill looked stunning in a black and white loose flowing v-neck dress. To compliment her overall soft look, Redken Session Stylist John Ruidant fashioned a loose, undone updo with hair that was not too tight for a stunningly classic red carpet look.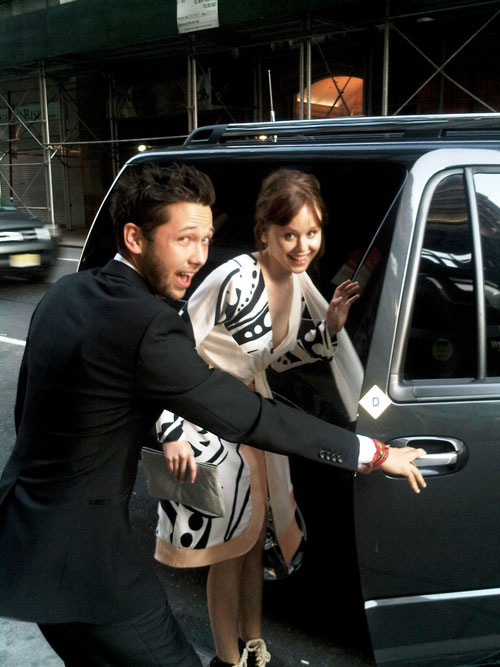 L to R: Fashion Designer Chris Benz and actress Alison Pill
Marta Walsh says: "BTW I've met both Chris Benz and John Ruidant backstage during New York Fashion week, they are simply the sweetest in person and possess an enviable effortless talent"!
Going backstage at Chris Benz fashion show during New York Fashion Week is always exciting to me because I know I'm going to get to see and chat with Lancome's fabulous lead makeup artist Daniel Martin. Just a reminder, Daniel and fashion designer Chris Benz were the brilliant minds behind one of Lancom'e best selling lipstick (and Marta's all time favorite) Chris & Tell. If you're into makeup like myself, Daniel is the best guy to pick his brains about it. Needless to say, he is always so sweet to me! Thanks Daniel. xo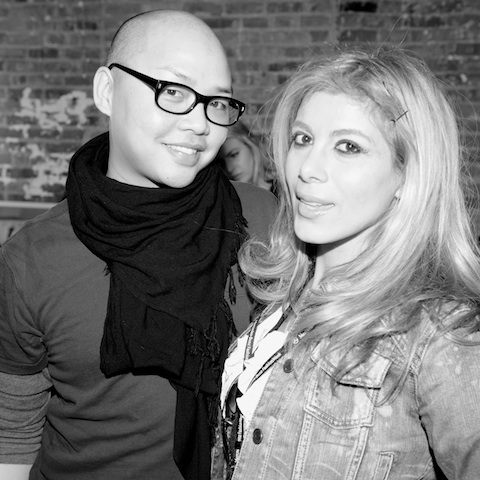 Daniel Martin and Marta Walsh backstage at Chris Benz Fall 2010 with Lancome
Photo Credit: © amber rima mclinn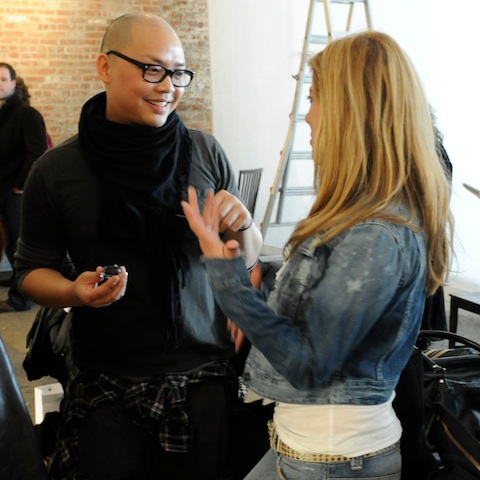 Photo Credit: © amber rima mclinn

Me, Marta Walsh, backstage at Chris Benz Fall 2010, also in the background Redken
team busy creating the hairstyle for the show. Photo Credit: © amber rima mclinn
I met YouTube sensation Michelle Phan backstage at the Chris Benz Fall 2010 fashion show during New York Fashion Week. Michelle was there as part of her work with Lancome and the Lancome makeup artistry team creating the makeup look for the Chris Benz show. The sound in the video is not best but I'm way too excited to leave this video interview with Michelle Phan in the back burner. Hope you understand:) xo Marta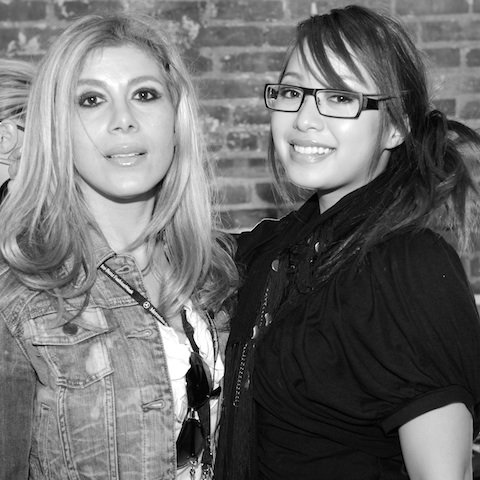 From Left: Marta Walsh and Michelle Phan Backstage at Chris Benz Fall 2010
Photo Credit: © amber rima mclinn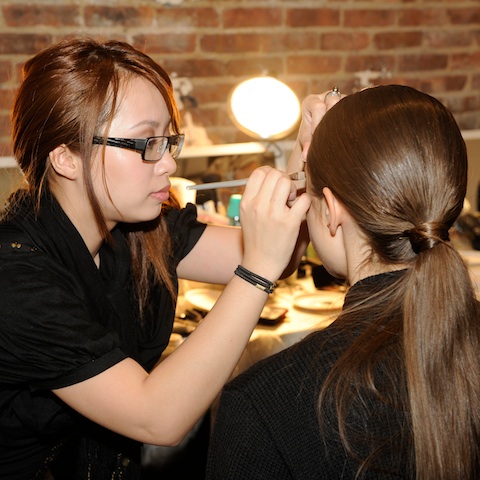 Michelle Phan backstage at Chris Benz Fall 2010 applying Lancome makeup on
model. Photo Credit: © amber rima mclinn
Visit lancome-usa.com to learn about the latest from Lancome. Also watch Romantic Makeup by Michelle Phan makeup tutorial for Lancome!
I'm a huge fan of fashion designer Chris Benz. I met him backstage at his Fall 2010 fashion show and he was the sweetest to take a photo with me. Visit the Chris Benz official website at chris-benz.com to view his designs. LOVE.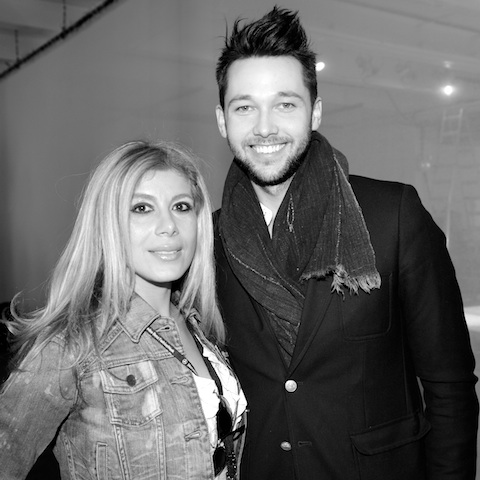 Photo Credit: © amber rima mclinn
New York Fashion Week Fall Winter 2010: Seattle native and downtown New York denizen Chris Benz saw all of his influences collide in a spectacular way on Monday, Febuary 15, 2010, for his Fall 2010 presentation. The collection mixes the patterns, textures and utility of clothes made for the Great Outdoors as worn by the renegade, Outward Bound Debutante.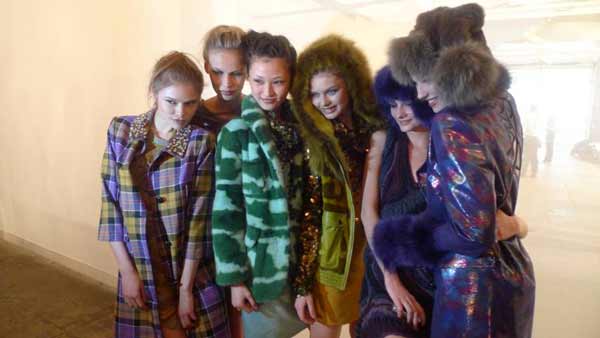 Makeup Tutorial: Lead makeup artist Daniel Martin (who helped create the Chris & Tell shade with the designer for Spring 2010) wanted a "makeup" makeup look, so he and Chris settled on what they're calling Gothic Chic. The eyes and the lips were given equal attention. The eyes were smoky in gradations of shimmery charcoal and chocolate. Daniel used the new Ombre Magnétique, a mousse-like cream shadow, in black, layered with Color Design Eye Shadow in Guest List, an opaque espresso shade. For the lashes, several coats of Hypnôse Drama Mascara in Excessive Black, and for the eyeliner, Le Stylo Waterproof EyeLiner in Noir along the waterline, completed the look.