All Posts Tagged With: "updo"
Natalie Portman's hair. Natalie Portman looked like a classic Hollywood star tonight at the New York Premiere of her new film "Black Swan." Wearing a glamorous black Dior off the shoulder dress and gorgeous, full-bodied wavy hair, she dazzled the red carpet.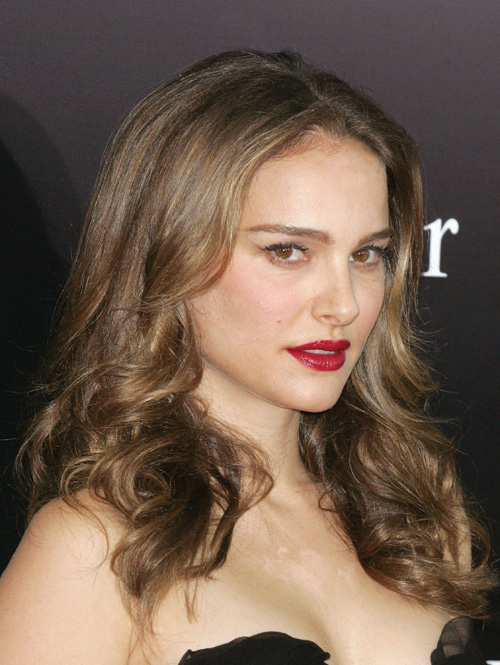 Natalie Portman. Photo credit: Jim Spellman for Getty Images®
The look was designed by her stylist John D., who, though tempted to do an elegant updo, succumbed to the glamour of the dress and created a look that accented the its sense of drama and sensuous silhouette.
"The hair was beautiful, and helped balance the total look," said John D.,
I absolutely love Angelina Jolie's black chiffon Versace gown at the Salt premiere in Japan. I also love her updo. Jolie's look screams old Hollywood timeless classic and takes us back to when Hollywood really had its mystic. Also a bit Elizabeth Taylor-esqe. The Versace gown was designed for a bigger than life character, perhaps?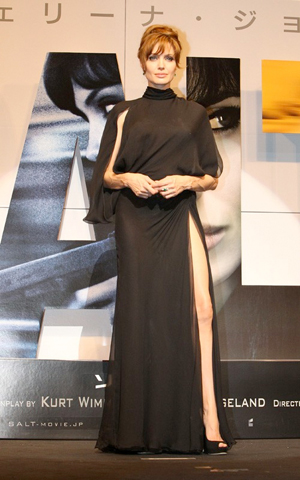 Iconic hairstylist Oribe created a sophisticated and fresh updo to compliment Scarlett Johansson's red carpet style at the 2010 Tony Awards. "Scarlett wanted something simple but stylized for the Tonys" says Oribe. Now, Oribe shares with us his hair styling tips and tricks for recreating Johansson's updo at home.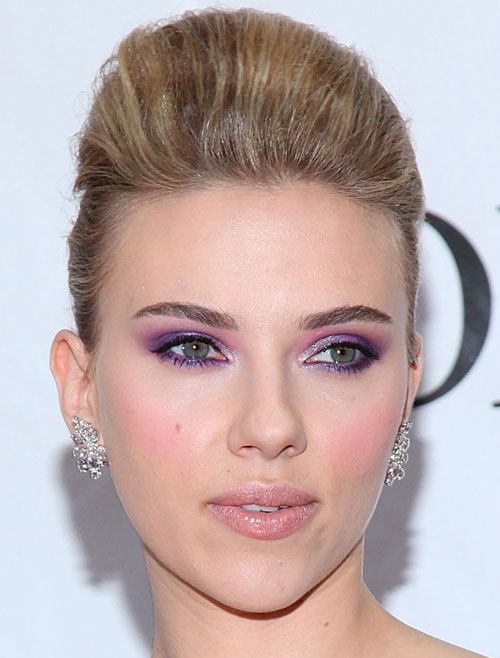 The hair tutorial: Here's how to get Scarlett Johansson's Hairstyle at the 2010 Tony Awards
1. Use Gel Serum throughout the hair and blow out for smoothness.
John Ruidant for Redken styles Alison Pill for CDFA Awards: Accompanying Chris Benz to the CDFA Awards Monday night, June 7th, 2010, Alison Pill looked stunning in a black and white loose flowing v-neck dress. To compliment her overall soft look, Redken Session Stylist John Ruidant fashioned a loose, undone updo with hair that was not too tight for a stunningly classic red carpet look.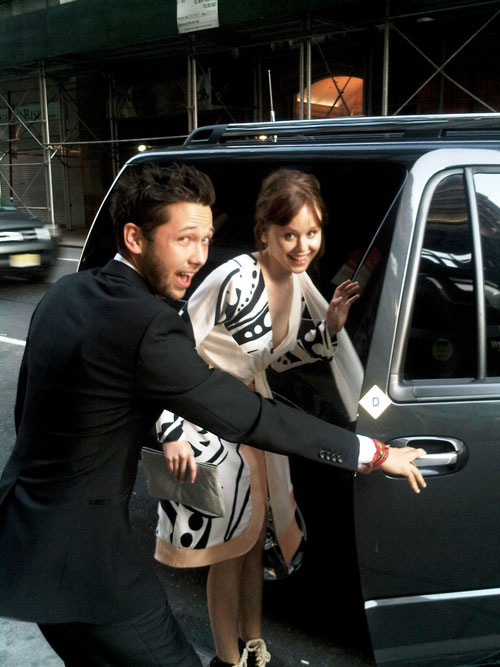 L to R: Fashion Designer Chris Benz and actress Alison Pill
Marta Walsh says: "BTW I've met both Chris Benz and John Ruidant backstage during New York Fashion week, they are simply the sweetest in person and possess an enviable effortless talent"!
Bridal Hair Trends for Fall/Winter 2010 with Redken: Soft, loose looks – whether in ponytails, relaxed chignons, or a textured French pleat, dominated the Fall/Winter 2010 Bridal Fashion Week hairstyles in New York City this spring!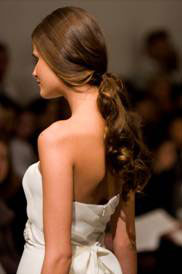 Bridal hair at Amsale
To compliment the lavish, detailed gowns for the coming season, Redken Session Stylist Giovanni Giuntoli focused on a soft, feminine approach to the hair to spotlight the beautifully bare shoulders and detailed designs of the gowns at the Amsale, Christos and Kenneth Pool shows. When it comes to bridal hair, "Balance is key to everything," says Giuntoli. "Just because a dress is simple or the gown is elaborate doesn't necessarily mean the hair has to be the exact same feel. Big gowns can work with simple hair and vice versa."
On Tuesday, May 25th, 2010, Redken created the hair styles for the launch of Sex and the City 2's costume designer Patricia Field's House of Field Eyewear, Swimwear and Beach Towels in NYC.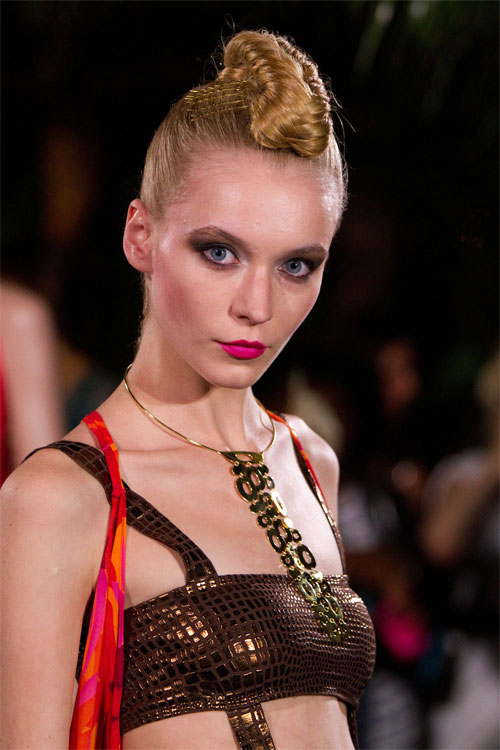 To complement the ultra stylish and super glam looks designed by the queen of costume designing herself along with David Dalrymple, Rodney Cutler for Cutler/Redken pushed the envelope in hair styling as he created the perfect youthful fishtail-ed updo to play on Patricia's eye for sophisticated fashion: "The high fishtail braid is a fun evening looking and very wearable. We've seen so many buns up top and this is just taking it one step further," explained Cutler.
Scarlett Johansson at the Iron Man 2 premiere. Hair by Stylist David Babaii using Morocccanoil hair care products.
Scarlett Johansson' fresh, softly textured updo, created by leading celebrity stylist David Babaii for the International Premiere of her new film Iron Man 2 looked extraordinary. A perfect complement to the flowing waves and graceful lines of her ice blue Armani Prive dress, the look emphasized a flowing cascade of smooth, well-conditioned waves pulled back into a graceful bun.
Babaii used Argan Oil-infused Moroccanoil products to create the fabulous effect. "I started with wet hair, working in Moroccanoil Intense Curl Cream for gentle hold and to create a texture that was soft and smooth. With my hands, I then scrunched her hair and manipulated it to get the desired shape that I was looking for. I also used a diffuser to help shape the curls.
Frederic Fekkai Celebrity Stylist Renato Campora created a cool and casual look for Amanda Seyfried at the premiere of her movie Letters to Juliet at the Tribeca Film Festival.
Inspiration: Cool and casual with a bit of edge
The Hairstyle: A modern easy up do –versatile from day to night
Nexxus Salon Hair Care is back as the official hair care sponsor for the third season of BRAVO's hit reality series, Shear Genius, a new style of competition. Nexxus Creative Director Kevin Mancuso offers tips on styling so that anyone can achieve a salon style at home.
Voluminous Waves: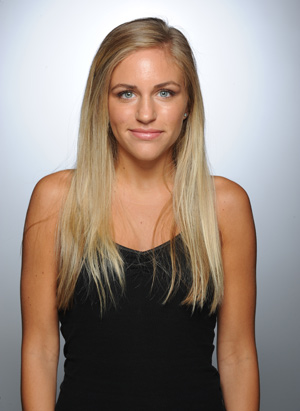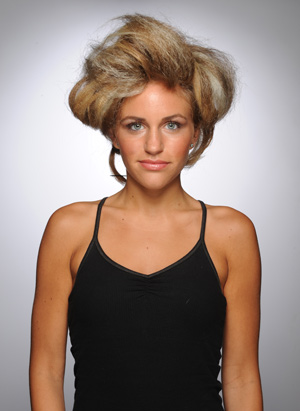 1. Apply a volumizing gel styler, such as Nexxus Lavish Body, to damp hair, and then blow-dry using a large round brush.
2. While hair is still warm, wrap two inch sections around large Velcro rollers and allow hair to cool.
3. Remove rollers and back comb each section at the root to create lift and body.
4. Use fingers to shape sections into a unique style and pin curls randomly in the back. Then spray hair with a strong-hold hairspray, like Nexxus Maxximum, to hold the look in place.
How to get the perfect profile picture and that picture perfect hair by Celebrity Stylist Kevin Mancuso.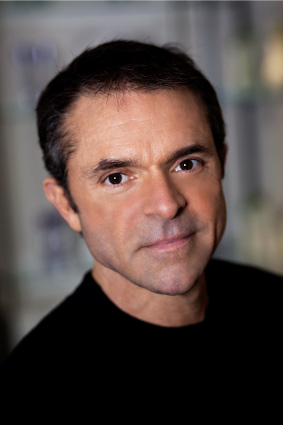 Kevin Mancuso
In the age of social media, Facebook and Twitter, it is more important than ever for women to have a professional headshot of themselves to share with the online world. Celebrity hairstylist Kevin Mancuso – who has worked on countless photo shoots with the likes of Natalie Portman, Naomi Watts, America Ferrara and Cindy Crawford to name a few – can show you exactly how to capture that picture perfect hair.
"In my experience, I've noticed that women either over do it or don't do enough to prepare for a photo shoot. Try to go for a more natural look when preparing for your headshot to ensure the photograph captures the best and most beautiful version of you." – Kevin Mancuso, Nexxus Creative Director
On March 10th, 2010, Kevin appeared as a guest on Bravo's hit reality hair competition Shear Genius Season 3, where he judged the work of top stylists. From years of experience on photo shoots, Kevin provided his insights on exactly what works and what doesn't.