All Posts Tagged With: "Velcro rollers"
Nexxus Salon Hair Care is back as the official hair care sponsor for the third season of BRAVO's hit reality series, Shear Genius, a new style of competition. Nexxus Creative Director Kevin Mancuso offers tips on styling so that anyone can achieve a salon style at home.
Voluminous Waves: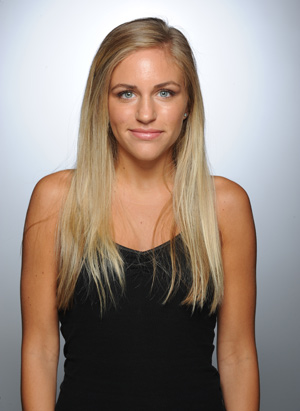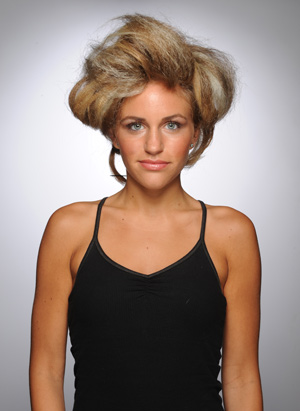 1. Apply a volumizing gel styler, such as Nexxus Lavish Body, to damp hair, and then blow-dry using a large round brush.
2. While hair is still warm, wrap two inch sections around large Velcro rollers and allow hair to cool.
3. Remove rollers and back comb each section at the root to create lift and body.
4. Use fingers to shape sections into a unique style and pin curls randomly in the back. Then spray hair with a strong-hold hairspray, like Nexxus Maxximum, to hold the look in place.
GET THE LOOK: As newcomer and star on one of the hottest shows, True Blood's Anna Camp looked beautiful and effortlessly chic at Saturday's SAG Awards 2010. TRESemme Celebrity Stylist Mara Roszak, who styled Anna for the awards show, provided us with tips on how to recreate the look:

1. Apply mousse, such as TRESemme 24 Hour Body Foaming Mousse to damp hair and rough dry.
I absolutely love Eve Mendes outfit at the premiere of Sherlock Holmes at the Alice Tully Hall, Lincoln Center on December 17, 2009 in New York City. It's refreshing to see a white lacy dress underneath her boyfriend's jacket. I'm totally inspired! More white goes into my closet because at the moment I'm the black queen. I also love the updo. And if you agree with me, I have tips on how to get Eva's hairdo thanks to Thomas Dunkin from the Sebastian Professional Stylist Design Team.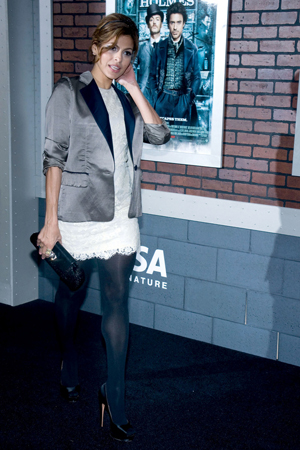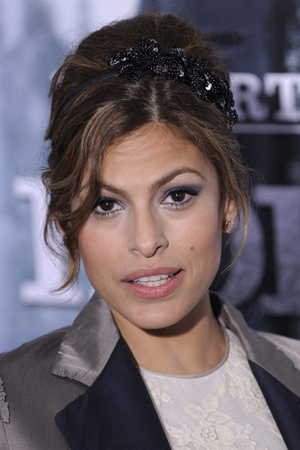 Thomas shares his styling tips for recreating Eva's red carpet look at home:
1) Start by dampening the hair and pulling through a small amount of Sebastian Professional Potion 9 Lite. Take a 4″ section of hair at the crown and saturate it with Thickefy Foam before blow-drying. Then put in approx. six medium-sized velcro rollers.
Love Rachel McAdams hairdo at the 'Sherlock Holmes' London Premiere? Talking Makeup has the scoop on how to get Rachel's hairstyle thanks to Sebastian Stylist Design Team Member Thomas Dunkin!
For the world premiere event of the highly-anticipated Sherlock Holmes movie, Sebastian Stylist Design Team Member Thomas Dunkin styled actress Rachel McAdams' tresses to complement her Grecian-inspired gown for a red carpet look that radiated grace and glam. All eyes were on Sherlock's leading lady's asymmetrical, loosely textured side braid styled by Thomas Dunkin.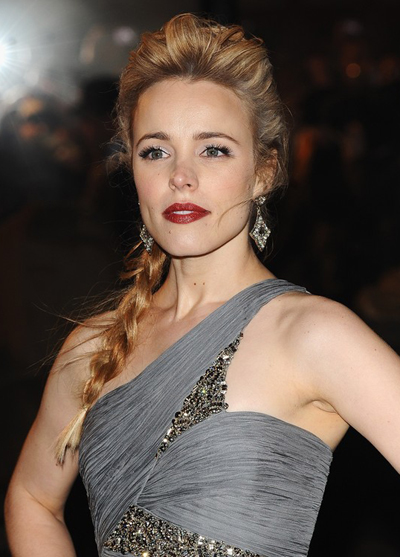 Thomas shares styling tips for recreating Rachel's red carpet look at home:
1. Start by applying a volumizing product like Sebastian Professional Texturizer to wet hair.
2. Blow dry in sections, and pin each section in medium and large sized Velcro rollers throughout whole head and allow to set for 5-10 minutes.
3. Allow to cool then take down rollers, and spray hair with a dry shampoo for added texture.
4. Emulsify a small dab of Sebastian Professional Microweb Fiber between palms and run through top of hair. Backcomb front section and manipulate for height and volume. Secure with pins.