All Posts Tagged With: "TRESemmé"
Embrace the weekend and give your hair a break from those NYFW blowouts with this casual yet sleek low pony seen on the runway at tonight's Jason Wu show. Styled by NYFW Ambassador for TRESemmé, Holli Smith, this pony yields an effortless chic look that's perfect to transition from day to night. Here's how.
STYLIST TIP: "Enhancing your hair's natural texture will personalize the look, making it unique to you." – Holli Smith, NYFW Ambassador for TRESemmé
"With the hair style for DVF we wanted to bring a little late 70's glamour back, a more refined and polished version. Inspired by Michelle Pfeiffer's character in the classic cult film Scarface, or Shelley Duvall in The Shining we adopted today's popular trends of effortless texture." – ORLANDO PITA, New York Fashion Week Ambassador for TRESemmé.
Get the runway look at home with TRESemmé:
The Twisted Punk Braid at Herve Leger AW'16 Runway Show.
"We wanted the hair to make a statement and Lubov Azria's punk inspired collection was the perfect opportunity to do so. This style allows women to take a classic look and give it a grungy accent, so that they can channel their inner tomboy."- Orlando Pita, New York Fashion Week Ambassador for TRESemmé.
Get the runway look at home with TRESemmé:
This season Erin works her magic in a collection imagined for the polished pixie. Inspired by her penchant for fairytales, Erin Fetherston's Autumn/Winter 2015 Collection is both spritely and sophisticated, offeringsultry gowns, elegant dresses and tailored separates in a decadent array of buttery silks, lustrous jacquards, and ethereal organza.
A woodland inspired palette of mossy green, poinsettia red, blackberry and saffron add warmth to a collection grounded in ivory and ebony.  Fanciful prints and embroideries evoke the designer's reverie for the natural world, striking harmony with her decidedly modern silhouettes, cut with expert precision of line and form. To compliment the imaginative, fairytale-like spirit of the collection, TRESemmé Stylist Jeanie Syfu creates a polished ponytail with a twist that is modern and feminine, yet whimsical and out of the ordinary.
The Wrapped Pony by TRESemmé at Carolina Herrera A/W 15.
"Our collection this season was based on the light patterns of the sun on water that lead to these beautiful wave shapes and blurred prints. Orlando's wrapped pony pulls the outfit together, creating a striking contrast to the soft layers but in a way that still feels quite feminine and wearable."
Live today, TRESemmé is the first brand to use a new YouTube channel gadget that will enable consumers to connect directly with retailers throughout the entire YouTube experience, forever changing the way brands do business with consumers on the video sharing site.
People are using YouTube not just for entertainment, but to learn a new skill, find more information, and shop for products. There is a growing interest for "hair how to" videos on YouTube with millions of users seeking out hair tutorial videos, tips and tricks, and interviews with trendsetters, industry professionals and their fellow consumers. This new channel gadget will enable shoppers to seamlessly move from browsing how-to videos and featured products to finding which retailers carry them, check availability, compare prices and make a purchase – all with fewer clicks than ever before.
TRESemmé Stylist Jeanie Syfu brings you the hair look from Jenny Packham's Fall 2013 show! Jenny Packahm's collection was inspired by the mid-17th century and featured her signature, feminine silhouettes and intricate detailing. To ensure the overall look was glamorous, yet modern, TRESemmé Stylist Jeanie Syfu created a simple, chic ponytail to complement the collection.
HOW TO
Last night TRESemmé created tropical-inspired sleek wet waves for Agua Bendita's Show at Mercedes-Benz Fashion Week Swim 2013. TRESemmé Stylists Elsa Canedo and Marco Pena were inspired by the "Lovely Heroes" collection to create this glamorous "straight from the beach" look that's on-trend for summer. To recreate this runway-ready style at home, follow the tips below from our TRESemmé stylists.
HOW TO HAIR
Last night, 2/10/201, TRESemmé Stylist Jeanie Syfu created the sleek and polished ponytails backstage at Charlotte Ronson's Fall 2012 runway show.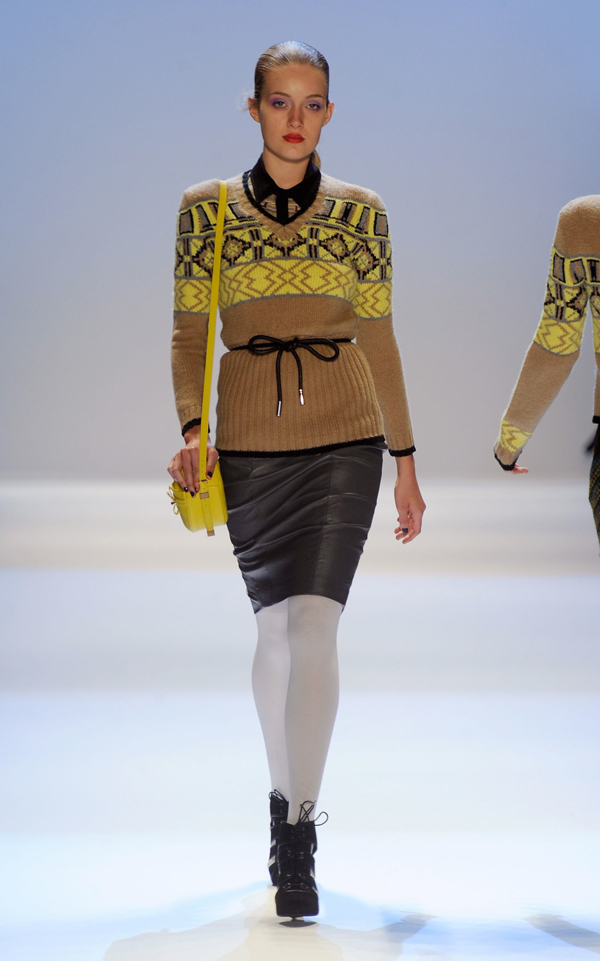 HAIRSTYLE
Inspired by the 70s, the designer's collection was refined and glamorous with edgy accents.
TRESemmé Stylist Jeanie Syfu created a gorgeous undone side bun for Rebecca Minkoff's Fall 2012 runway show. To complement the designer's collection including a mix of leather, fur, sequins and knits, Jeanie created a very chic and relaxed low bun to bring femininity to the strong silhouettes of the collection.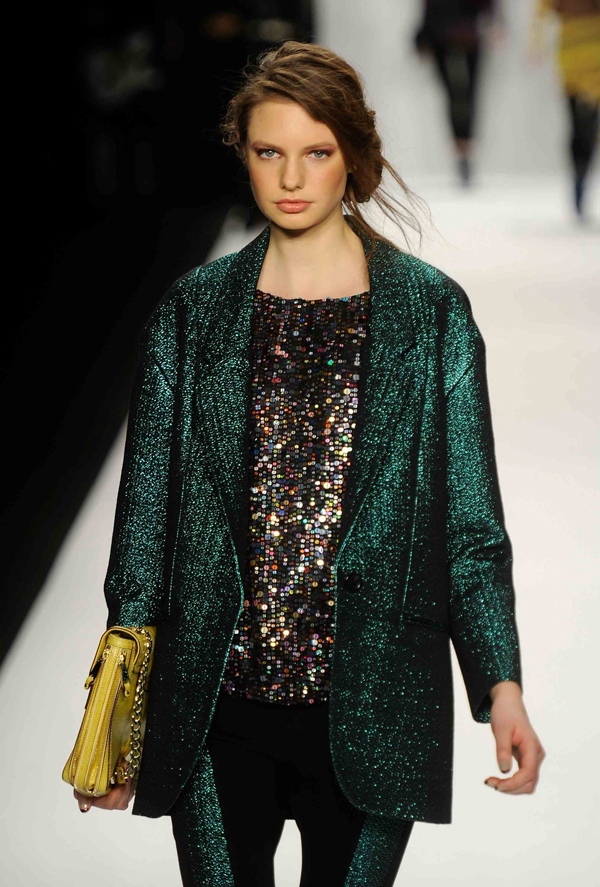 HAIRSTYLE
A chic, relaxed side bun that was textured, yet feminine.