All Posts Tagged With: "TRESemmé"
Selena Gomez wowed everyone last night at the 2011 American Music Awards, decked out in a glamorous pale blush Armani Couture gown and gorgeous hair. TRESemmé Celebrity Stylist John D., who styled Serena for the event, created a classic old Hollywood, Veronica Lake look to compliment her dress. John shares with Talking Makeup & Marta Walsh how to recreate this red-carpet style and achieve chair-worthy hair.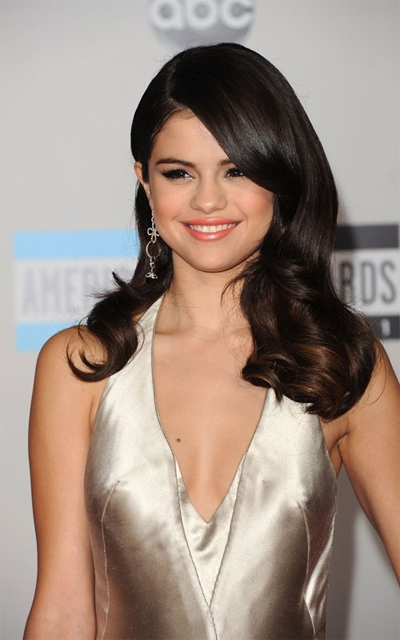 How To Get Selena Gomez' Hairstyle  At The 2011 American Music Awards
Step 1: Prep towel-dried hair with TRESemmé 24 Hour Body Mousse, combing the product through for even distribution
Runway Hairstyles. TRESemmé once again made a splash this past Saturday night as the haircare sponsor for the Mara Hoffman Swim show during Mercedes-Benz Fashion Week Swim 2012 in Miami.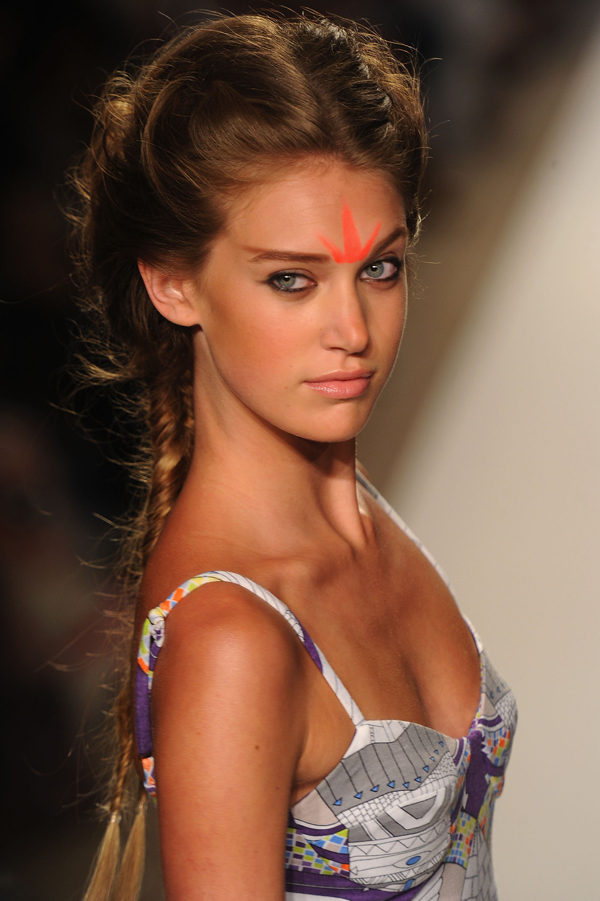 Mara Hoffman Swim Show at Mercedes-Benz Fashion Week Swim hair by TRESemmé
Mara's gorgeous prints and designs evoked a very spiritual, ethnic feel. TRESemmé Stylist Elsa Canedo, the lead stylist for the show, created earthy fishtail braids to match the inspiration. The overall style is meant to have lots of texture and to look effortless without being too polished. See below for steps on how to recreate the look:
Last night the Oscars 2011, Black Swan star and presenter Mila Kunis stunned everyone in a feminine, lavender gown and romantic up-do. TRESemmé Celebrity Stylist Mara Roszak, who styled Kunis for the event, tells Talking Makeup and Marta Walsh how to get the look: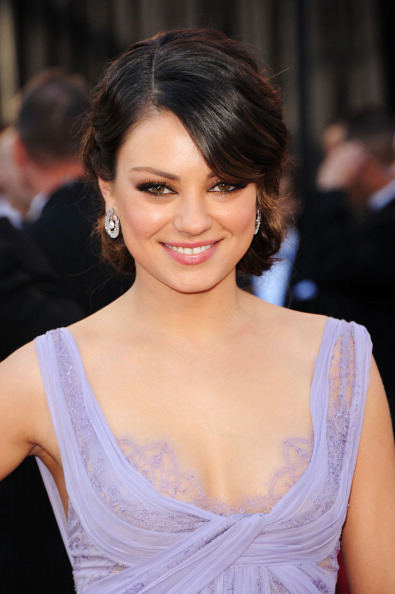 How to get Mila Kunis hairdo Oscars 2011:
Step 1: Apply TRESemmé Naturals Mousse to wet hair and rough dry, parting the hair to one side
Marta Walsh has just got word that TRESemmé Celebrity Stylist, Mara Roszak, will be doing the hair of 2011 Golden Globe nominee, Mila Kunis for Sunday's anticipated awards! Mara's extensive client list includes Halle Berry, Jessica Biel, Diane Kruger, Zooey Deschanel, Rachel McAdams, Amy Poehler, Elisha Cuthbert, Sarah Michelle Gellar, Emma Stone, Becki Newton, Zoe Saldana and Mila Kunis. She has also worked with many publications, most notably Flaunt, Esquire, In Style, GQ, Elle and Men's Vogue amongst others. I can't wait to see her work:)
Whitney Port at TRESemmé Lounge at SS 2011 Mercedes Benz Fashion Wee. Do you love?
Mercedes-Benz Fashion Week Swim 2010 was sizzling in Miami this past weekend, where TRESemmé served as the official hair care sponsor. Here's a sneak peek straight off the runway from the Mara Hoffman and CIA.MARITIMA shows. Both looks were created by the TRESemmé Styling Team.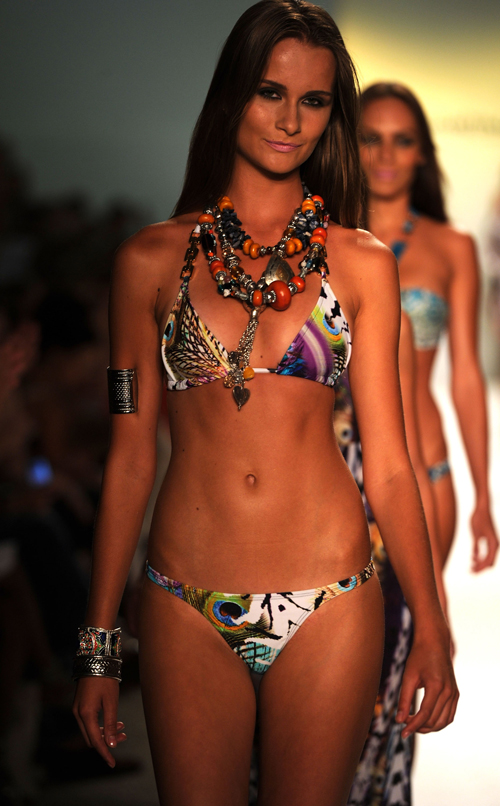 How to recreate these beachy styles at home: Hair Tutorial
TRESemmé Lead Stylist Elsa Canedo created a simple beach blow out for the Cia.Maritima Show. Get the look in a few short steps:
Jessica Biel's Hair: Jessica Biel looked sexy boho blow out last night at the anticipated premiere of The A-Team in Hollywood California. TRESemmé Celebrity Stylist Mara Roszak, who styled the celeb for the evening, shares with us her stylist secrets on how to recreate the look.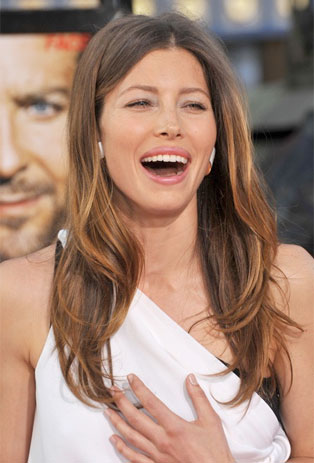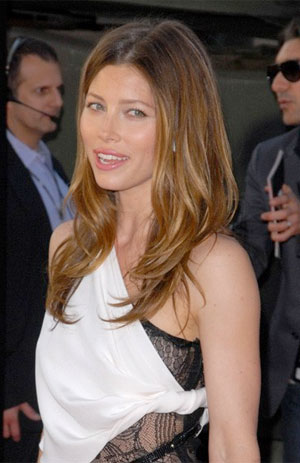 Here's hot to get Jessica's boho blow out: Hair Tutorial
1: On damp hair, apply TRESemmé 24 Hour Body Foaming Mousse all over hair, concentrating on the roots
Move over Carrie Bradshaw, there's a new woman taking Manhattan – Riley Kendrick. "Dirty Little Secret," a new, graphic novel web series created in partnership ELLE and TRESemmé, follows six of NYC's most connected women around the Big Apple.
The 10-part series, which premieres on May 25th, 2010, on ELLE.com/DirtyLittleSecret and the TRESemmé Facebook fan page (Facebook.com/tresemme), follows the new girl in town, aspiring hairstylist Riley Kendrick and her encounters with some of the most stylish and chic women in the fashion and beauty worlds. However, her "dirty little secret," which begins as a harmless omission, spirals out of control, leading to a web of deception. The compelling drama also features real-life TRESemmé Celebrity Stylist, Jeanie Syfu. As we all know, some of the best-kept secrets are spilled in the salon chair and Jeanie has heard some scandalous ones this season.
Get The Look: Zoe Saldana and Mila Kunis looked stunning from head to toe at last night's Met Ball in NYC, thanks to their talented hairstylist, Mara Roszak, TRESemmé Celebrity Stylist. Roszak shares with us her stylist secrets on how she created the ladies' gorgeous hairstyles.
Zoe Saldana
Hair Tutorial
1. Apply TRESemmé 24 Hour Body Root Boosting Spray on damp hair and blow dry with a a medium round brush until smooth
TRESemmé created three chic looks for Mercedes-Benz Fashion Week Spring 2010 in NYC.
The Show: Whitney Eve. The Hairstyle: Fun and Flirty Textured Pony.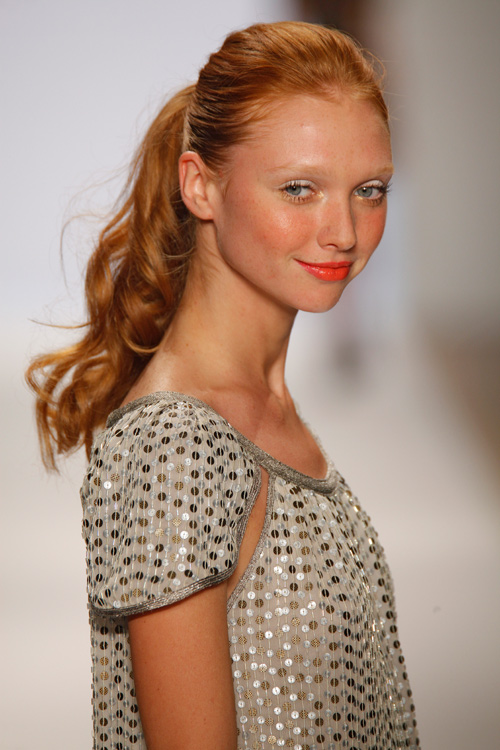 Hair Tutorial: How to get this hairdo: To coincide with the laid-back, fun-loving feel of the Whitney Eve collection, TRESemmé created a girly, textured pony. Using the right products, this playful look is easy to achieve at home:
1. Apply TRESemmé 24 Hour Body Foaming Mousse to damp hair, and blow dry upside down using a round brush.
2. Spray hair with TRESemmé Thermal Creations Curl Activator Spray, and lightly curl with a 1" curling iron for texture.
3. Gently tease the top of the head towards the front of the hairline for volume.  Using fingers, pull hair back into a ponytail towards the crown, and fasten with an elastic.
4. Create texture throughout the ponytail using hands, and finish with TRESemmé TRES Two Ultra Fine Mist Hairspray.