All Posts Tagged With: "Whitney Port"
Whitney Port announces her debut solo Whitney Eve runway show on schedule at Mercedes-Benz Fashion Week in New York. The Fall 2012 Whitney Eve collection will be shown at 9am on Wednesday 15th February, 2012, in The Studio at Lincoln Center.
Whitney Eve runway show by Whitney Port
The UK's largest online retailer Very.com launches in the US today! The team at very.com took the time to research and develop a dedicated US site, which has been created to offer the fashion-conscious American consumer the best of British style, with fashion-forward own label ranges, trends and designer brands.
very.com are pleased to be working with Whitney Port from The Hills and The City to launch the site in the US
very.com are pleased to be working with Whitney Port to launch the site in the US. In addition to modeling very.com's own Love Label, Whitney's line Whitney Eve will be stocked on very.com. TM & Marta Walsh has the sneak peek …
Last night, November 21st, 2010, Whitney Port, Julie Benz, and Mandy Moore all stepped out wearing NARS Cosmetics to complement their looks at the 2010 American Music Awards held in Los Angeles, California.

L to R: Whitney Port, Julie Benz and Mandy Moore
Whitney Port's soft and romantic look was courtesy of Charade Duo Eyeshadow.
Sneak peek: ZENO has recently shot their spokesperson Whitney Port for a commercial for their new product the HEAT TREAT. Here are some behind-the-scenes photos! ZENO BTW is a portable, hand-held beauty device that uses safe & gentle heat to kill the bacteria causing pimples.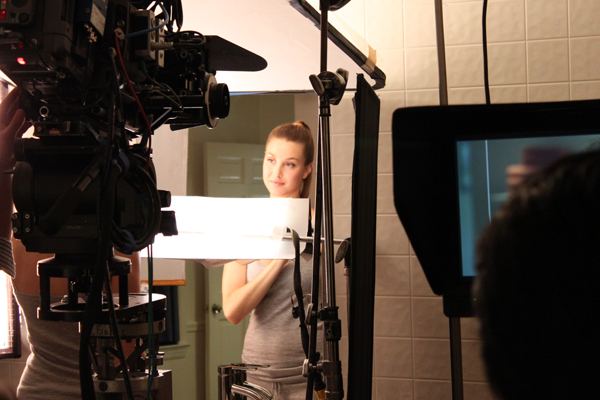 Whitney Port at TRESemmé Lounge at SS 2011 Mercedes Benz Fashion Wee. Do you love?
Whitney Port was at the Sephora Hollywood and Highland store in Los Angeles to kick off Sephora's "Kiss for a Cause," a three week long- initiative to benefit The Beauty Bus Foundation, a Los Angeles-based non-profit organization dedicated to enhancing the quality of life for homebound, terminally or chronically ill people and their primary caregivers by bringing beauty into their lives. This foundation provides in-home beauty and grooming treatments, free of charge, to those who might not otherwise have access, helping them maintain dignity and giving them respite during a difficult time.

Whitney Port Helps Sephora Kiss For A Cause
During the promotion, Sephora is inviting its clients to try one of fall's hottest trends, the bold, red lip, and donate their kiss to the in-store collage. Whitney Port was among the first to donate her kiss and add it to the growing mosaic of supporters, choosing Make Up For Ever's Rouge Artist Intense Lipstick in #43, Moulin Rouge as her favorite shade.
Whitney Port's Style. Spotted: Whitney Port out in her lingerie bottoms. Don't get me wrong, Marta Walsh approves. A great example of freedom and individuality! Well done Miss Port.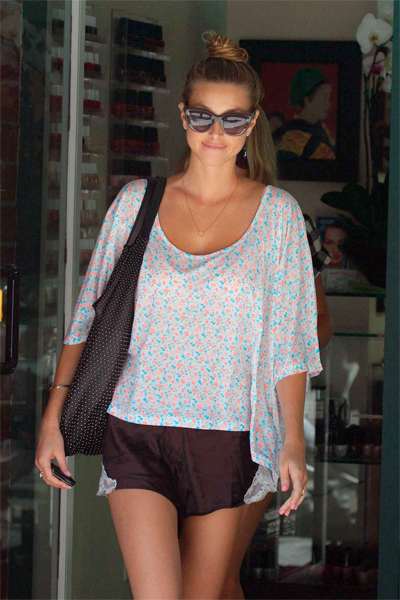 How To Get Whitney Port's Eyebrows: Talking Makeup has just found out that Whitney Port's makeup artist, Lisa Garner, loves to use Talika's Eyebrow Extender on Whitney! Here is Garner's take on the product: "I love to use Talika's Eyebrow Extender when doing Whitney Port's eyebrows. Not only do the fibers build a natural looking brow, the gel really keeps them in place…so they looked beautifully groomed all night long."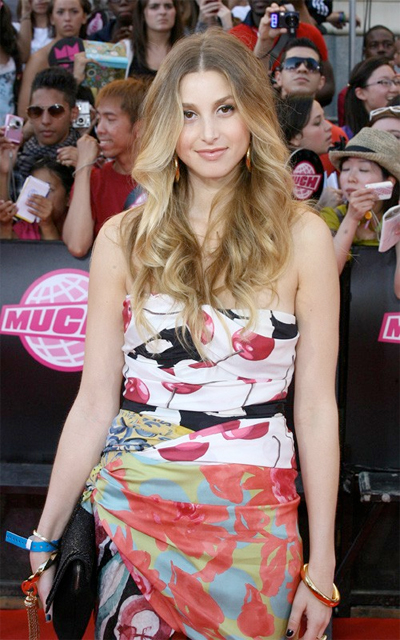 L to R: Whitney Port sporting fabulous eyebrows at the MuchMusic Video Awards in Toronto, Canada on Sunday, June 20th, 2010. Talika's Eyebrow Extender in light brown (other shades: dark brown, black). Available at www.talika.com
It's official – fresh faced starlet Whitney Port is the new face of the ZENO HOT SPOT. Whitney will appear in both print and TV ads and will serve as their spokesperson.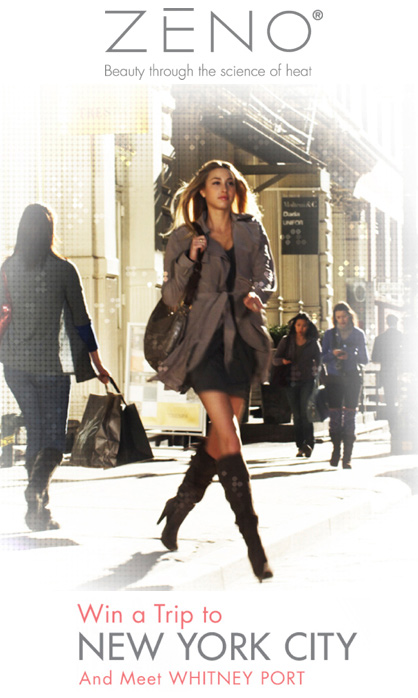 Enter to WIN win a trip to New York City for two and meet Whitney Port: To launch their new relationship with Whitney Port as well as their TV ad campaign that began running this week, ZENO has kicked off a new contest – upload a video explaining why you love your ZENO HOT SPOT and enter to win a trip to New York City for two and meet Whitney Port! The winner and a guest will be flown to Manhattan for a three night's stay, where they will enjoy a "Spa Day" to be introduced to Whitney.
ZENO Presents: A Weekend In The City
Enter via www.MyZENO.com/WeekendInTheCity through April 12th, 2010!
I'm so excited to share with you my interview with the gorgeous Erin Kaplan. You may know Erin from staring in MTV's hit series The City opposite Whitney Port and Olivia Palermo. And, at 26, Erin is ELLE Magazine's youngest ever Director of Public Relations.
In this interview Erin Kaplan talks to Marta Walsh about her beginnings working at ELLE Magazine. How working with Joe Zee ELLE Magazine's Creative Director has changed the way she's thinking. Puts the on camera drama with co-star Olivia Palermo in perspective. She even dishes out some style and beauty secrets and reveals another secret about her hair.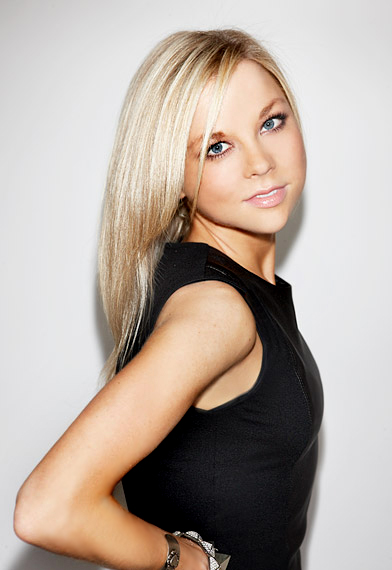 Erin Kaplan
Photo courtesy of MTV
Marta Walsh: When did your fascination with fashion and style begin?
Erin Kaplan: Honestly, it wasn't until I started working at ELLE that I really became interested in fashion. I grew up with three brothers so there definitely wasn't a lot of fashion-talk around the house. However, I have always been interested (obsessed really) with magazines and publishing…