All Posts Tagged With: "Style"
We love Rosie Huntington-Whiteley look at the Costume Institute Gala. Her dress is a bit vintage classic. It's essential to have timeless pieces in your wardrobe that will always look amazing every-time you wear it. Needless to say, her makeup is flawless, and it's by CHANEL Beauté. By Chanel celebrity makeup artist Kate Lee. Nails by Chanel celebrity manicurist Ashlie Johnson.
INSPIRATION
I wanted Rosie to be a little more velvety because she's very statuesque. I wanted to do something a bit more classical; I didn't want to go too fashion.
LA PERLA PRESENTS THE PRE-FALL 2017 CAMPAIGN STARRING KENDALL JENNER SET IN THE KALEIDOSCOPIC WORLD OF AN ENGLISH POP ART GARDEN
NEW YORK, NY: MAY 18, 2017: A surreal garden of gigantic begonias, a colossal hibiscus, and reimagined tulips comes to life in a world of fantasy and art designed by La Perla Creative Director, Julia Haart. Inspired by the works of Georgia O'Keeffe and Peter Max, Haart calls upon her favorite pieces from the pop-art and modernist movements to fuse the Pre-Fall 2017 Campaign with her own cast of psychedelic creativity.
Get Kim Kardashian's floppy hat and long layered hair look with Curations as she Spotted October 6th, 2011, in New York City. Update Kim's look for the Holiday and add some sparkle to your ensemble with CURATIONS BIANCA HAT. Hats have never been hotter this Holiday season and now you can go from the office to party in seconds.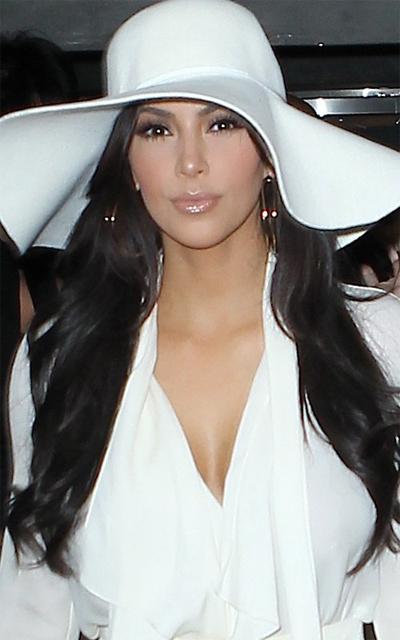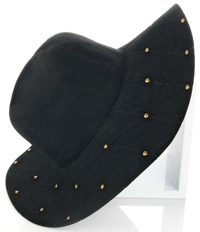 Kim Kardashian's in a Bianca Jagger 1970's inspired hat, a true British Rock & Roll classic, Marta Walsh says. Get the look with CURATIONS Bianca Hat with Studs, Retail Price: $59.95. Availability: Hsn.com
Marta Walsh's favorites from the Ports 1961 Pre-Fall Look Book.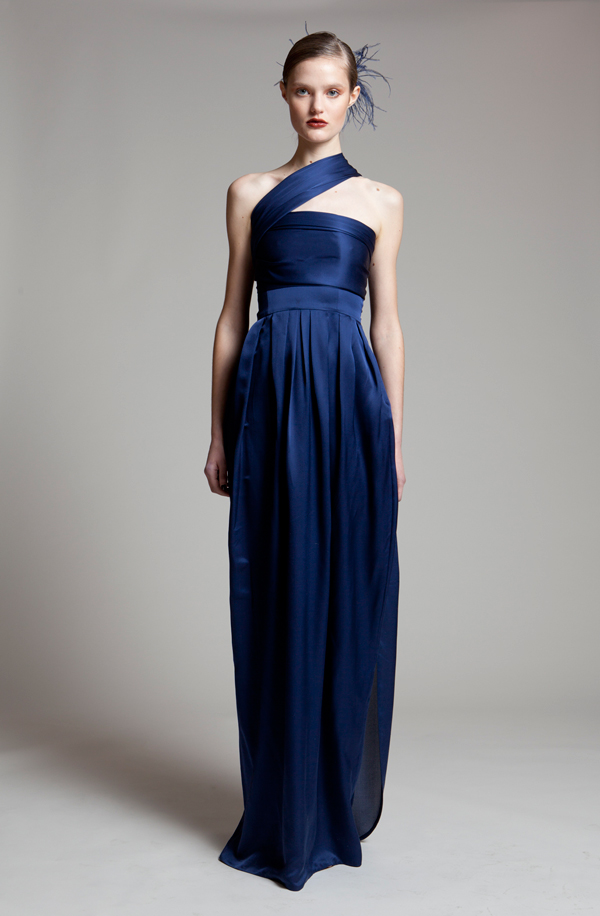 WATCH: Lacoste Legends NYC Launch a sneak peek.
Marta Walsh has the scoop from TEMPTU that Willow Smith wore a white snowflake tattoo on her cheek from the TEMPTU Limited Edition Holiday Temporary Tattoo Kit for her Toys for Tots performance at the Highline Ballroom in New York City on Saturday, December 11, 2010. do you love?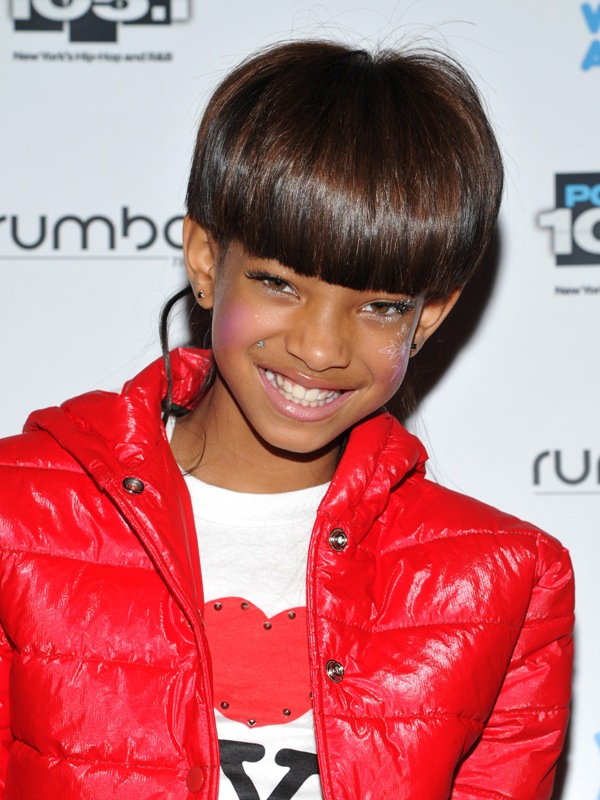 Fashion News. Actor Johnny Depp wore a TOM FORD black herringbone, three-piece, peak lapel suit to the Italian premiere of 'The Tourist,' held at The Space Cinema on December 15th, 2010 in Rome, Italy. To the same premiere actor Brad Pitt wore a black master-twill, three-piece, peak lapel suit and a white shirt.
Charlize Theron wore Versace to the 2010 Charlize Theron Africa Outreach Project Benefit held at The Darby Restaurant in New York City on December 6, 2010. The actress wore a white knee-length cocktail dress with a plunging neckline and nude details at the waist and shoulders from the Versace Spring/Summer 2011 Collection. She completed the look with nude patent leather Versace heels.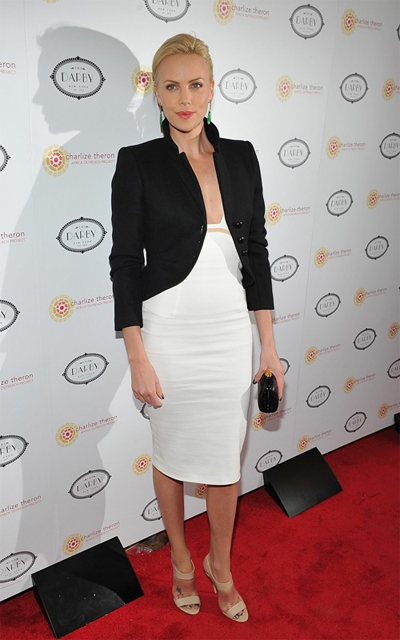 Leighton Meester's Style. Leighton Meester accessorized her look with a Versace handbag at the re-opening of the Dior 57th Street Boutique in New York City on December 8, 2010. The "Gossip Girl" actress carried the Nappa Ring Bag with Fringe from Versace's Fall/Winter 2010 Collection. This handbag is available now in Versace boutiques worldwide. Do you love?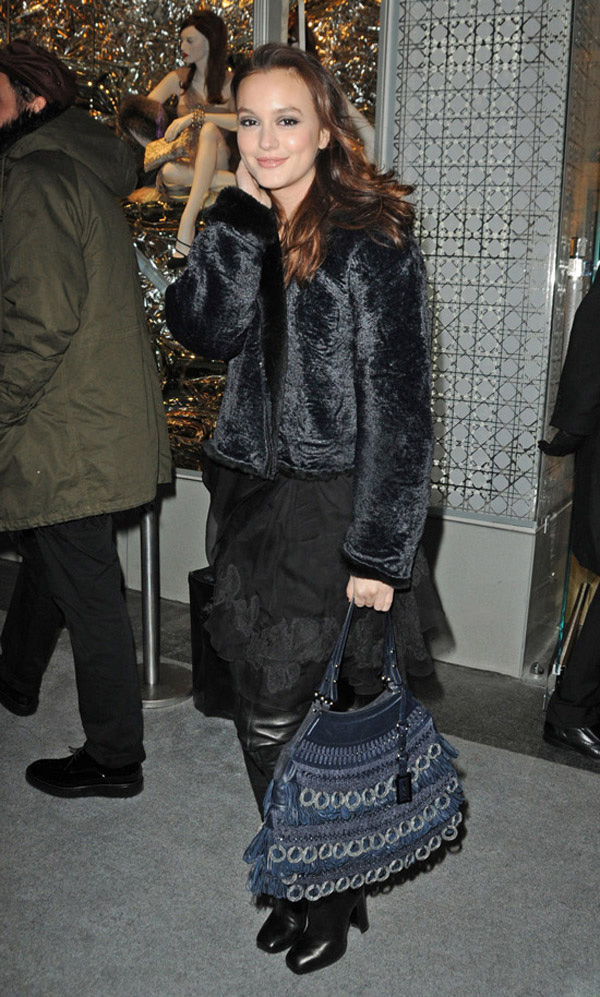 Leighton Meester Carries a Versace Handbag
I'm super excited to interview for the second time the ever so gorgeous supermodel and business woman Molly Sims. My first interview with Molly was in April 2010. Molly is the creator of an exquisite jewelery collection called  Grayce by Molly Sims which consists of timeless classic jewelry pieces without breaking the bank. Just in time for the holiday season I interviewed Molly Sims and picked her brains on what's hot when it comes to jewelry, her most memorable holiday childhood memories, makeup bag, super modeling, the Grayce for Molly Sims Holiday 2010 Collection, and future plans. BTW-there will be a 3 day Christmas sale on Molly Sims 's jewelry holiday collection from December 14th -16th, 2010, don't miss it loves:)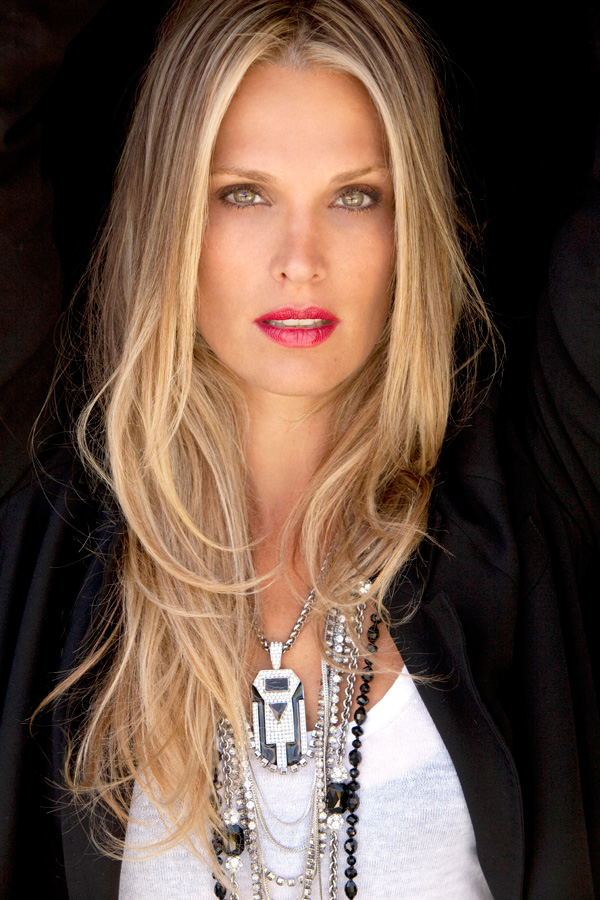 Molly Sims supermodel and founder of Grayce By Milly Sims jewelry line
Marta Walsh: Are you planning to be home for the holidays?
Molly Sims: I will be in Miami with my family. My brother had a baby so we decided to have Christmas there every year until I have children of my own.