All Posts Tagged With: "Grayce by Molly Sims"
I'm super excited to interview for the second time the ever so gorgeous supermodel and business woman Molly Sims. My first interview with Molly was in April 2010. Molly is the creator of an exquisite jewelery collection called  Grayce by Molly Sims which consists of timeless classic jewelry pieces without breaking the bank. Just in time for the holiday season I interviewed Molly Sims and picked her brains on what's hot when it comes to jewelry, her most memorable holiday childhood memories, makeup bag, super modeling, the Grayce for Molly Sims Holiday 2010 Collection, and future plans. BTW-there will be a 3 day Christmas sale on Molly Sims 's jewelry holiday collection from December 14th -16th, 2010, don't miss it loves:)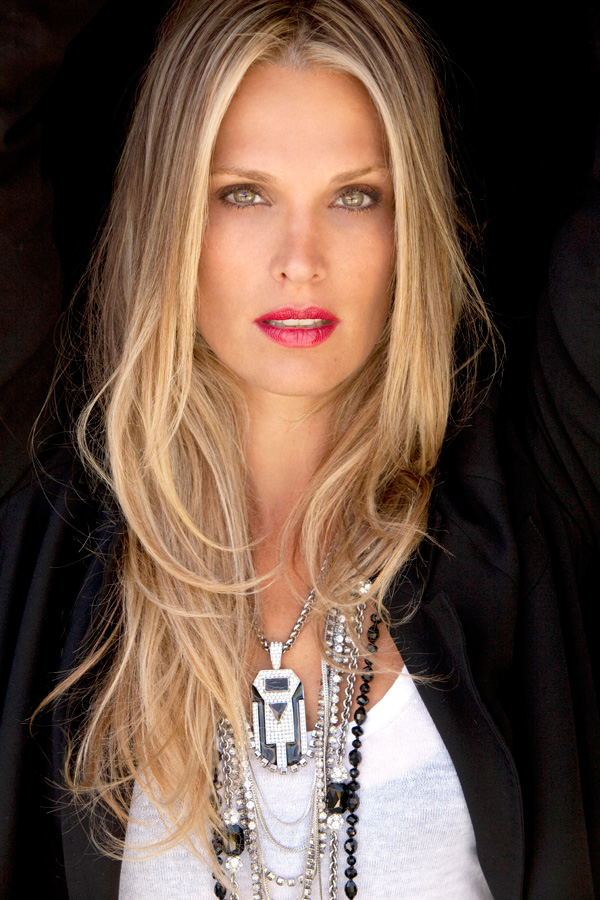 Molly Sims supermodel and founder of Grayce By Milly Sims jewelry line
Marta Walsh: Are you planning to be home for the holidays?
Molly Sims: I will be in Miami with my family. My brother had a baby so we decided to have Christmas there every year until I have children of my own.
Molly Sims attends the Mulberry pool party in Los Angeles, California, Wednesday, July 21st, 2010. Molly dress is by: Mulberry (style- Raglan). Jewelry: Grayce by Molly Sims Faceted Rectangular Crystal Gem Necklace (HSN Line $79.95 on hsn.com). Shoes: Lanvin. Do you love?

Nicky Hilton stopped in at the Grayce by Molly Sims the Collection trunk show to buy some of their pieces. The Grayce by Molly Sims trunk show took place at the Soho House in LA West Hollywood, California, June 3, 2010.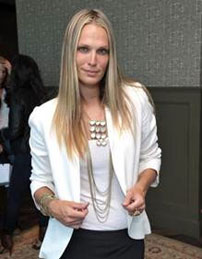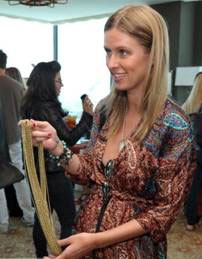 Safari Pendants anyone? Here the ones by Grayce by Molly Sims and as seen on Molly Sims. I love the look which is perfect for the laid back summer days by the pool or the beach. They also look great with a white shirt.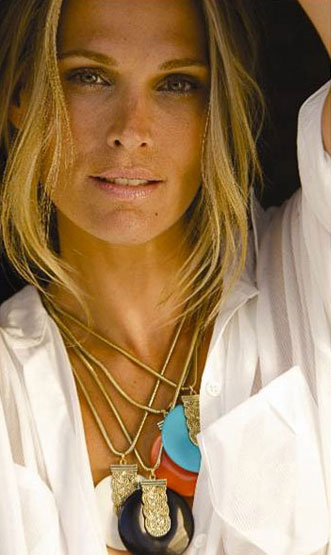 "You can't open any magazine this summer without seeing page after page of safari-inspired fashions. I love my braided pendant for its nod to the safari trend-it's the perfect combination of retro touches with a bright pop of color that can be knotted short or worn long!"-Molly Sims
For her 37th birthday, Molly Sims is planning to donate a 20% of online sales from her Grayce by Molly Sims jewelry collection on Tuesday, May 25th to the Ovarian Cancer Research Fund (OCRF).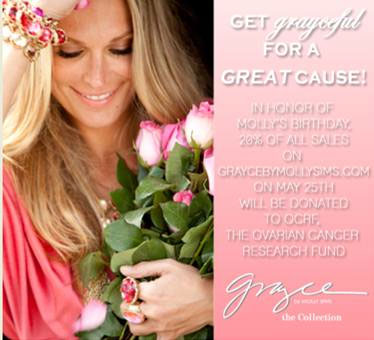 I'm so excited to share with you my interview with Molly Sims the supermodel, actress, and now the creator of an exquisite jewelery collection Grayce by Molly Sims. The official www.graycebymollysims.com website is launching this Wednesday, April 21st, 2010, where the collection will be sold.
Sims is best known for her appearances in the Sports Illustrated Swimsuit Issues and her role as Delinda Deline in the NBC drama Las Vegas. She is also an ambassador for Operation Smile.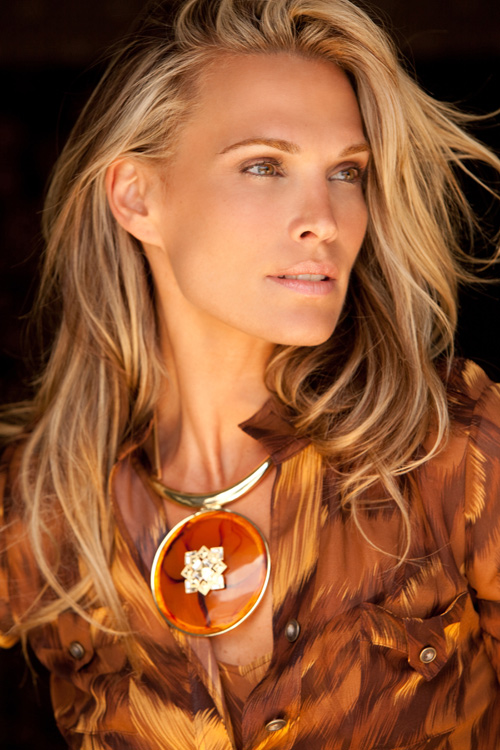 Molly Sims
In this interview Molly Sims talks to Marta Walsh on how she keeps in such impeccable shape. Gives advice to aspiring models. The creative process behind her jewelry collection Grayce By Molly Sims. What's in her makeup bag. Who would be on the guest list of her ultimate dream dinner party. And, future plans.

Marta Walsh: Where do you call home?
Molly Sims: Los Angeles because my two puppies love the house and it is home to them.
MW: You appeared in Sports Illustrated "Swimsuit Issue" many times. How did you and still do manage to keep in such impeccable shape?
MS: Tracy Anderson and Bikram Yoga. 4-5 days a week.
Molly Sims and her mother will be working at Henri Bendel on 5th Avenue in NYC TODAY March 31st, 2010, tomorrow April 1st, and Friday April 2nd. (from 2PM-6PM) selling Grayce by Molly Sims the Collection jewelry. Molly will take photos with customers (YOU), sign autographs, and help you style your pieces. If you're in town, please stop by:)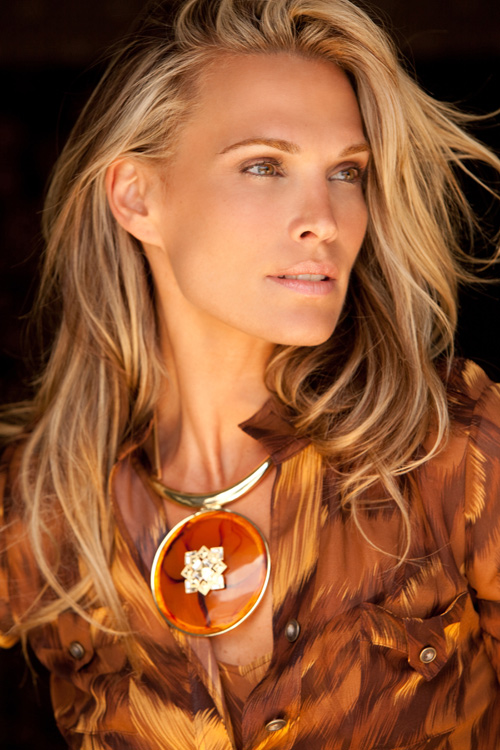 Molly Sims
Did you know? Molly Sims has been a jewelry collector all her life. When she was a young girl, her mother would travel to estate sales and buy boxes of vintage jewelry – you could say she literally grew up playing in her mother's jewelry box!
Grayce by Molly Sims the Collection Launches at Henri Bendel
Talking Makeup has a sneak peek to Grayce by Molly Sims The Collection at Henri Bendel. This exquisite jewelry collection consists of necklaces, earrings, rings and bracelets ranging in price from $75-$250. The collection looks very timeless elegant and SO Marta. Great choice of colors.


Crystal Facet Charm Bracelet, $165
Molly Sims hosted a cocktail party on Tuesday night, March 23rd, 2010, to celebrate the launch of her new jewelry collection, Grayce by Molly Sims the Collection at Henri Bendel. The collection consists of necklaces, earrings, rings and bracelets ranging in price from $75-$250.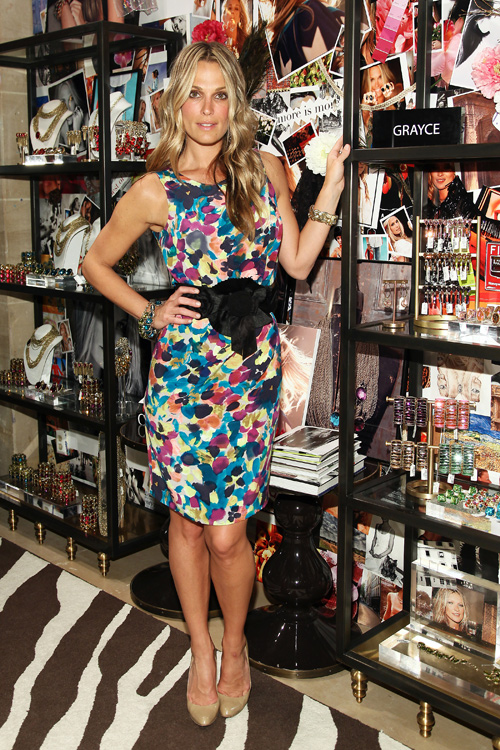 Grayce by Molly Sims the Collection premiered March 23rd at Henri Bendel Street of Shops, a pop-up shop in one of the flagship's iconic Fifth Avenue windows. The space is designed as a glimpse into Molly's life as a designer and a creative designer. Molly's inspiration board is featured as a central décor element. Customers have the opportunity to style the jewelry by mixing and layering different pieces – just like Molly does.