All Posts Tagged With: "Lanvin"
For Lanvin's Spring/Summer 2015 show in Paris, Redken Creative Consultant Guido created a classic knot accompanied by an elegant gold hair accessory to complement the range of both young and mature models, emphasizing Lanvin's ability to adapt to all types of beauty.
"At Lanvin, the hair is very clean and natural with no product besides my favorite leave-in conditioner, Extreme Anti-Snap…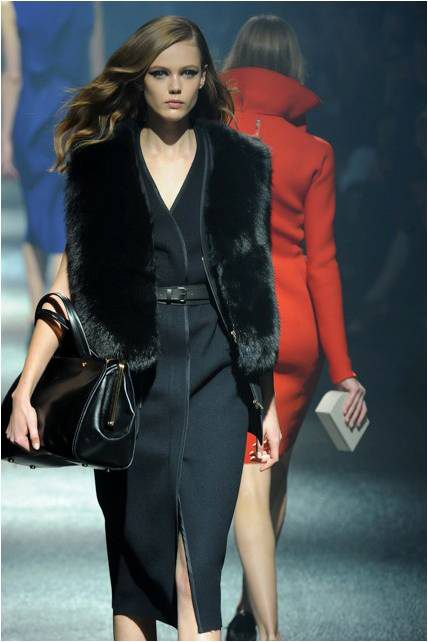 …You'll see that the clothes today are very embellished, very beautiful, very luxe. I didn't really feel like another point of view was needed. All of the parts are different – some girls have side parts and some have messy center parts. Then hair is just tucked behind their ears, it's just very easy hair."–Guido, Redken Creative Consultant
Redken Creative Consultant Guido created a tough, strong rocker-like look to pair with the dark, chic, and ultra-modern Spring/Summer 2012 Lanvin collection today. "I wanted to give the hair a wet, tough, street-ish look. It's a nice juxtaposition with the sexy, bejeweled and glamorous clothing. The hair is overly shiny with a lot of control to give a tough look that's very sexy but nonchalant at the same time."–Guido, Redken Creative Consultant

Miranda Kerr at the Lanvin Spring/Summer 2012 fashion show, Paris Fashion Week – September 30, 2011
Redken Products Used:
A ponytail was the style at Lanvin during Paris Fashion Week, February 2011-it included a braid. "We wanted to create a very natural look for the collection this season. Sometimes keeping the hair simple and natural makes more of a statement on the runway." –Guido, Redken Creative Consultant
Redken Product & how to:
wool shake 08 gel-slush texturizer
Julianne Moore looked radiant last night on the red carpet of the 2011 Golden Globe Awards in a dazzling pink, Lanvin dress. Nominated for Best Actress in The Kids Are All Right, her co-star Annette Benning took home the prize for the same film. Moore's flawless makeup was created by Pati Dubroff, Clarins Celebrity Beauty Artist. A fuchsia dress on a red head can be difficult to match makeup to, but Dubroff chose to stay within the pink family creating contrasting hues on the eye lids (soft pink) and deep, rich blackberry on the lips.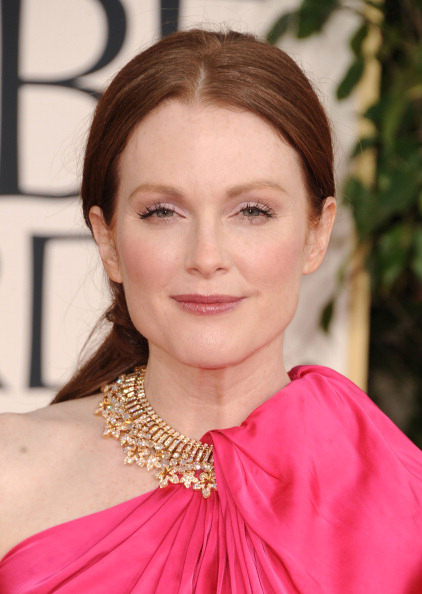 Skin:
Dubroff started with Clarins Instant Smooth Line Correcting Concentrate to fill any fine lines on the skin and create an even canvas. She then applied the Instant Light Complexion Perfector in Rose Shimmer along her cheekbones for glowing skin that did not cover her freckles. Next, she swept a small amount of Blush Prodige in Miami Pink on the apples of her cheeks.
LANVIN hearts H&M hits stores THIS SATURDAY, November 20th, 2010! Excitement level here at the Marta Walsh headquarters is high LOL.
A COLLECTION FULL OF MODERN AND PLAYFUL CLASSICS
Lanvin for H&M Marta Walsh's picks. The full range will consist of 30 pieces and 15 accessories for women, and 25 pieces with 10 accessories for men and will launch worldwide on 23 November 2010. Images via style.com and telegraph.co.uk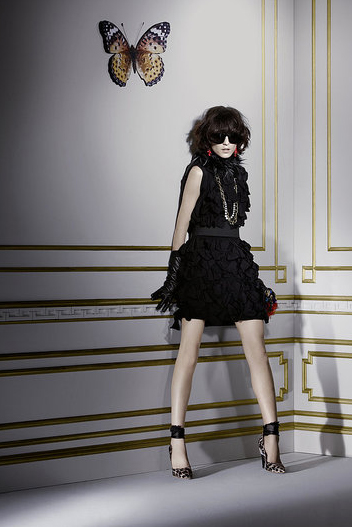 OMG OMG Lanvin for H&M fashion show video has debuted online. I'm way to excited right now. I want the black off shoulder dress for Marta, and the all ruffled black dress:)) Brilliant video BTW, very Twilight Zone.
I'm a huge Alber Elbaz and Lanvin fan! A total inspiration. This is why I'm so excite to get my hands on the the Lanvin For H&M collection in stores starting November 20, 2010. I stumbled upon the first look in style.com.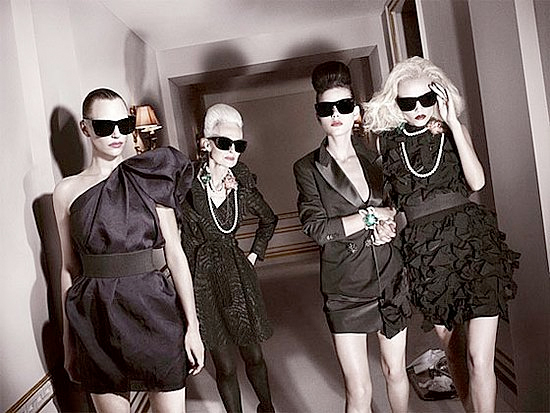 Paris Fashion Week SS 2011. Designer: Lanvin. via style.com