All Posts Tagged With: "Julianne Moore"
Julianne Moore looked radiant last night on the red carpet of the 2011 Golden Globe Awards in a dazzling pink, Lanvin dress. Nominated for Best Actress in The Kids Are All Right, her co-star Annette Benning took home the prize for the same film. Moore's flawless makeup was created by Pati Dubroff, Clarins Celebrity Beauty Artist. A fuchsia dress on a red head can be difficult to match makeup to, but Dubroff chose to stay within the pink family creating contrasting hues on the eye lids (soft pink) and deep, rich blackberry on the lips.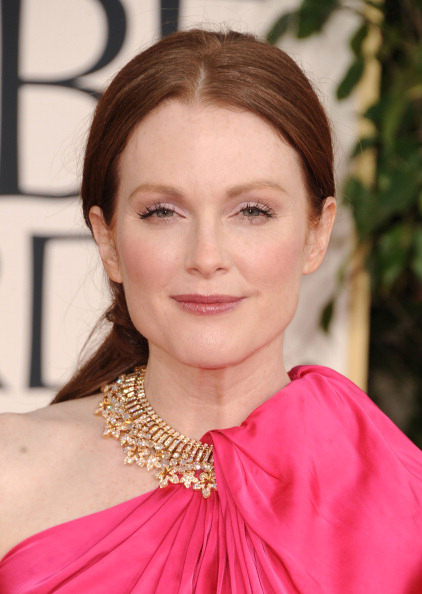 Skin:
Dubroff started with Clarins Instant Smooth Line Correcting Concentrate to fill any fine lines on the skin and create an even canvas. She then applied the Instant Light Complexion Perfector in Rose Shimmer along her cheekbones for glowing skin that did not cover her freckles. Next, she swept a small amount of Blush Prodige in Miami Pink on the apples of her cheeks.
Olivia Wilde and Julianne Moore sported thanks to Terry Mullet for Kérastase & Giannandrea for Kératase using none other but Kérastase products. The products were used to create beautiful looks and are all available at www.kerastase-usa.com.
Oliva Wilde. Overall Look: chic French Girl look.
Marta Walsh has just found out that celebrated hair stylist Giannandrea from The Wall Group will be exclusively using Kérastase to get Golden Globes Best Actress nominee and presenter, Julianne Moore, red-carpet ready for Sunday's awards!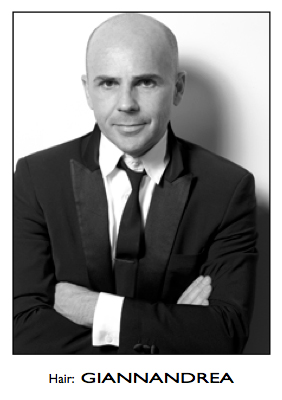 Hair: GIANNANDREA
Recognized as one of the industry's most respected hairstylists, Giannandrea has worked with top photographers Steven Meisel, Patrick Demarchelier, Terry Richardson, and Mark Seliger. His impressive celebrity clients include Julianne Moore, Cameron Diaz, Demi Moore, Eva Mendes, and Drew Barrymore.
Last night, November 29th, 2010, acclaimed actress, Julianne Moore arrived at the 2010 Gotham Independent Film Awards at Cipriani in NYC, wearing make-up by Clarins. Nominated for Best Ensemble Performance in The Kids Are All Right, Moore's makeup was inspired by her Lavin dress and its rich, fall color palette.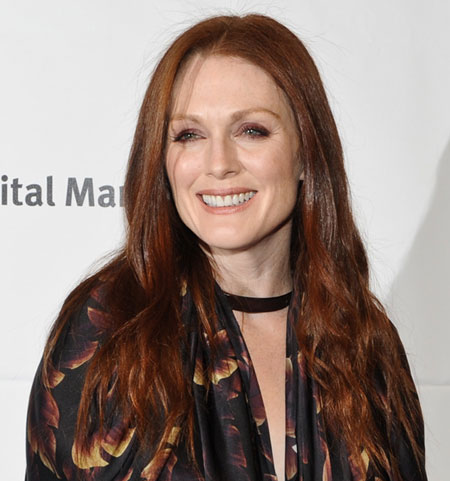 To achieve Julianne's autumn-inspired look, Clarins Celebrity Beauty Artist, Pati Dubroff shaded her eyes with a mixture of chestnut, copper and deep gold tones using Clarins Eye Colour Quartet in Forest and Single Eye Colours in Chestnut Freeze and Gold Leaf.
GET THE LOOK: Love Julianne Moore's winter proof, and I must add, gorgeous hairstyle at Sundance 2010?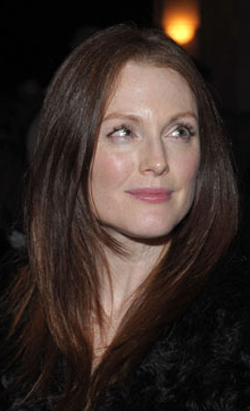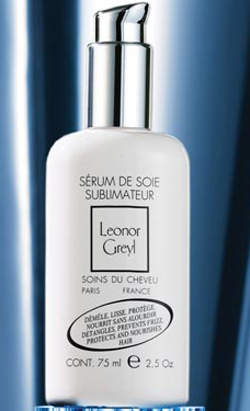 Thanks to hairstylist Stephen Lewis, who worked on Julianne Moore for a "Smooth and Sleek Sundance Style", Talking Makeup has the breakdown on how to get the look:
"Julianne wanted a simple but sophisticated look for her press in Sundance. I applied Leonor Greyl Serum de Soie Sublimateur to her wet hair and low-dried her hair with a large round brush. It made her hair shiny and polished without looking greasy, and it held really well in the wet, snowy eather. For a finishing touch, I applied a small amount of Leonor Greyl Eclat Naturel on her ends. She looked great!"
I'm so excited to share with you my interview with "Eastwick" star Jaime Ray Newman who plays the character of Kat Gardener. Eastwick is an American television drama series, that is scheduled to premiere on ABC on Wednesday, September 23, 2009 at 10:00 PM ET. Eastwick is a television adaption of the 1987 feature The Witches of Eastwick. Show's cast also includes Lindsay Price, and Rebecca Romijn.
Newman's previous roles include: Kristina Carter Cassadine on the soap opera, General Hospital. And, a part in the Steven Spielberg's Catch Me If You Can, with a scene opposite Leonardo DiCaprio.

Jaime Ray Newman
In this interview Jaime Ray Newman talks to Marta Walsh about her first breaks as an actress. Her role as Kat Rougemont on the new ABC show "Eastwick". Beauty secrets, and future plans.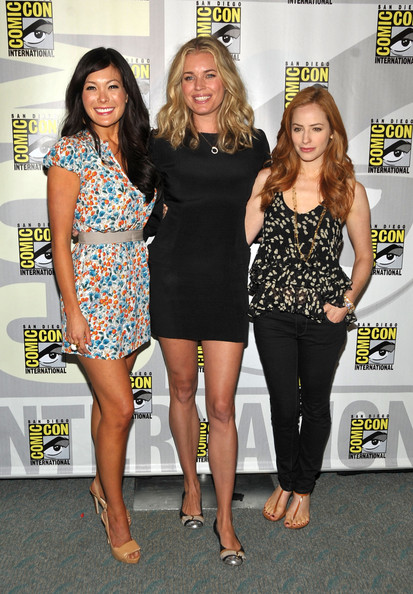 "Eastwick" stars from left: Lindsay Price, Rebecca Romijn, and Jaime Ray Newman
Marta Walsh: How did you decide on a career in acting, and what were some of your first breaks as an actress?
Jaime Ray Newman: I did my first professional play when I was 12. A local theater came to my middle school to audition girls for a new Israel Horowitz play, and I got the gig. My parents first reaction was "There are two people in this household with careers and you're not one of them". But after much begging, they acquiesced, and away I went. My first real break was playing Kristina Cassadine on "General Hospital". I was fresh out of college and thrilled to be working.
MW: What attracted you to Kat Rougemont's character on the new ABC show "Eastwick"?
JRN: I love playing Kat. She's quite unlike me, actually, so I really get to dig and create a character. She's undertaken so much responsibility (5 children, a full time job, a husband who may as well be one of her kids) that she hasn't had a second for herself since she was 18. She's struggling to find her voice again, and that is always fascinating to me. Playing someone in deep conflict is always the most interesting.
Watch "Eastwick" trailer below, the show looks so cute! It's like "Sex and The City" meets "Charmed".
I recently had an amazing chance to interview actress Taylor Schilling who plays Nurse Veronica Callahan in an upcoming NBC TV series "Mercy". There are two other nurses in "Mercy": Chloe Payne played by Michelle Trachtenberg, and  Sonia Jimenez played by Jaime Lee Kirchner.
Schilling made her debut on the big screen in the role of Jackie in the First Independent Pictures film "Dark Matter," which co-starred Meryl Streep. The film, inspired by actual events, follows the journey of an ambitious Chinese scientist working towards his Ph.D. in America, only to be marginalized to the extent that he ultimately loses his way.
"Mercy" premieres Wednesday September 23RD 8/7c.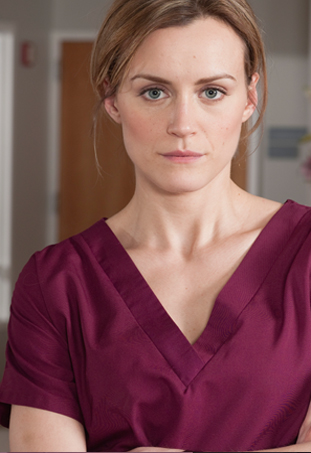 Taylor Schilling
In this interview Taylor Schilling talks to Marta Walsh about her beginnings in the acting world. What attracted her to Veronica's character on the new NBC show "Mercy". Taylor even shares with us some of her beauty secrets and her future plans.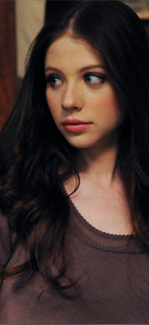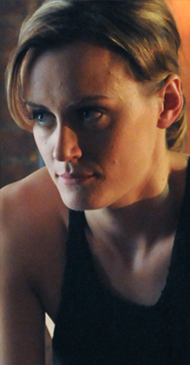 "Mercy" stars from left: Michelle Trachtenberg, Taylor Schilling, and Jaime Lee Kirchner
Marta Walsh: How did you decide on a career in acting, and what were some of your first breaks as an actress?
Taylor Schilling: I have wanted to be an actor for as long as I can remember…I studied acting in undergraduate and graduate school in NYC. Was only a year ago but seems like forever!
MW: What attracted you to Veronica's character on the new NBC show "Mercy"?
TS: I suspect on some level, everyone has experienced a life changing event that has left them feeling like a fish out of water back home. Veronica is trying to navigate through that feeling in her relationships, at work, with her family and friends…everywhere. She makes mistakes. She's flawed and she's raw. I appreciate her vulnerability and ferocity, her compassion and desire to do the right thing.
Watch "Mercy" trailer here:
A French friend of mine called me the other a Francophile. In translation it's basically a person who has a strong interest in, or admiration for French culture. Hey, I learn everyday, and this one I'm adding to my vocabulary at once. What I know for sure is that I'm a person with a strong interest and love for French skincare!
I would like to share with you my list of French skincare lines that I absolutely love for my skin in general, and particularly my under eye. I believe there are some things in life that you need to invest, like good shoes, and a good eye cream!
Here it is, Marta's favorite eye creams or eye treatments, oo la la..Eye Dream by Talika and Eye Therapy Patch by Talika. SAMPAR Eye Rule peptide & adenosine under eye cream. And, Orlane Absolute Radiance Lightbox or Orlane éclat absolu Lightbox.
Eye Dream by Talika ($55): Apply at night under eye, (I cheat and I also apply during the day, works & feels amazing, shu…). During sleep, the delicate skin around your eyes loses up to 50% of its moisture and is most biologically receptive to external hydration and nourishing ingredients. Eye Dream by Talika can help in keeping you under eye very nourished, hydrated, and refreshed. I love using Eye Dream after a long day of work (blogging that is:) or  a big night out. It immediately revives my tired eyes.
You might also like Eye Therapy Patch by Talika ($62): This patch is a pleasant, effective, natural and comfortable solution for combating wrinkles, circles and under-eye puffiness.
Visit www.talika.com to further explore the brand.
SAMPAR Eye Rule peptide & adenosine under eye cream ($78): Celebrity fans: Famous celebrity makeup artist, Matin, used it on Julianne Moore and Claire Danes. Jessica Szohr from Gossip Girls is also a fan.
I recently interviewed actress Brea Grant from the hit NBC science fiction series Heroes for Beauty Interviews.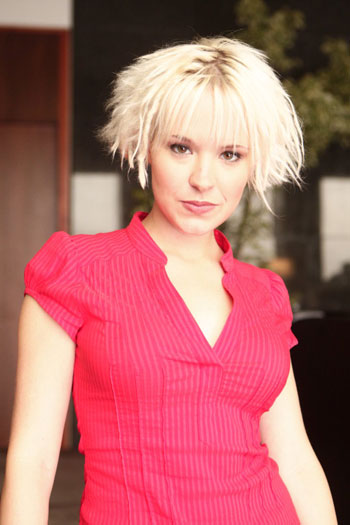 Brea Grant stars as the new "hero" on the hit NBC's science fiction series "HEROES". The season kicked off on September 22nd with all new episodes so make sure to stop by and watch Brea Grant as she playing the character of Daphne Millbrook. Brea grant has previously appeared in an episode of Cold Case and three episodes of Friday Night Lights, and is due to play the character of "Junkie Girl" in the upcoming Max Payne film.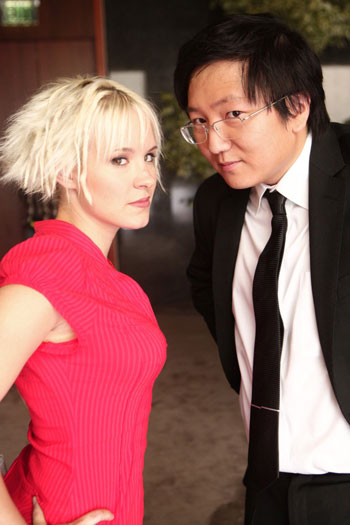 In this interview Brea Grant talks about how she got into acting, why was she attracted to the role of Daphne Millbrook in the hit series Heroes and what she has learned from it, shares beauty secrets, and her upcoming projects.
Marta Walsh: Why did you decide on a career in acting?
Brea Grant: As a kid, I did a lot of local theatre in Texas. When I was sort of at that crossroads of trying to decide what to do with my life, I fell back on the thing I remembered loving most – acting. So I took a few acting classes and moved to Los Angeles. Sounds simple but it was actually pretty hard.
Given the choice between natural and synthetic, what's your vote? Burt's Bees thinks the choice should be clear in personal care. Unfortunately, it's not as easy as it looks – many personal care products on the market positioned as 'natural' may contain potentially harmful ingredients. That's why Burt's Bees and Julianne Moore are giving consumers the opportunity to cast their votes for truly natural personal care at www.burtsbees.com/votefornatural

Actress Julianne Moore: Courtesy of Theo Wargo / WireImage.
More and more consumers believe that natural ingredients are the best choice to maximize well-being in personal care. The trouble is, it can take a lot of reading between the lines of labels to figure out what's natural vs. synthetic. To help consumers find what they're really looking for in a natural product, Burt's Bees has worked closely with the Natural Products Association and other likeminded brands to develop a Natural Seal-a symbol that lets consumers know when products contain at least 95% natural ingredients.

Actress Julianne Moore: Courtesy of Theo Wargo / WireImage.
To ensure that the best candidate comes out on top, "green" actress Julianne Moore cast the first vote for natural at the Burt's Bees Voting Booth in NYC on Monday, September 15th. Each vote for natural is also a vote for the forthcoming Natural Seal, helping make natural a clear choice after all.