All Posts Tagged With: "Beauty Secrets"
Ever wish you could glow like J.Lo? Well, meet the man behind her famous face. Celebrity makeup artist and glow man extraordinaire Scott Barnes recently threw a party to celebrate the launch of his new book, About Face. There to celebrate were some of his famous friends, including Miss Lopez herself, Christian Siriano, Kat De Luna, Kelly Rowland and Wendy Williams.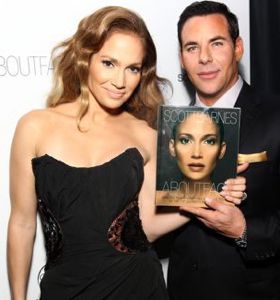 Photo: © Sara Jaye Weiss /StarTraks
Barnes is famous for his ability to give women an inner light and in the book he shares some his trademark transformational secrets. One of our favorite beauty tips from Barnes has to do with sculpting. Before he puts anything else on–concealer, foundation, blush–he first enhances a woman's facial bone structure with contouring and highlighting creams and powders. Most makeup artists will sculpt after they've put on your foundation and concealer, but Barnes swears that sculpting beforehand creates a gorgeous inner radiance that looks natural and ethereal. One look at Jennifer Lopez and we saw instantly what he meant! Read full article in dailymakeover.com
I'm excited to share with you my interview with Amy Bailey who has begun to make her mark within Hollywood's demanding movie stars. Amy can be seen in the star-studded movie, "Nine" along side Nicole Kidman, Penelope Cruz, and Kate Hudson. Up next for the actress, she will be playing the Hatteress in Tim Burton's "Alice in Wonderland."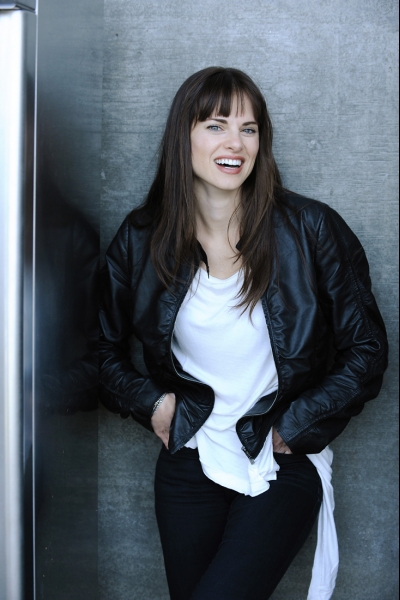 Amy Bailey
In this interview Amy Bailey tells Marta Walsh about how it all began for her in Hollywood. Her role in the film "Nine" and what was it like working with its director Rob Marshall. How one day she took Penelope Cruz and her sister to see the Royal Ballet perform. Her latest acting role in  "Alice in Wonderland", also staring in this film Johnny Depp. Future plans, and of course, style and beauty secrets!
Marta Walsh: Where did you grow up and where is home for you?
Amy Baliey: I grew up in a coastal town called Corpus Christi, in South Texas. I loved going to the beach right after school. Now I divide my time between London and L.A.
MW: How did you decide on a career in showbiz, and what were some of your first breaks?
AB: I was a professional ballerina by 17yrs old, so I guess being onstage always felt pretty natural. My parents couldn't believe that as a teenager I would skip out parties because I had ballet class the next morning. It kept me out of trouble, for the most part 🙂
BEAUTY: Besides working out and having amazing style, a supermodel's main priority is having healthy skin. Modelinia caught up with the best of the best including: Cindy Crawford, Alessandra Ambrosio, Dree Hemingway, Karolina Kurkova, Veronica Webb and many others to get their beauty secrets of 2010.
Click to start slide show below!

See the full slideshow on modelinia.com
SUPERMODEL BEAUTY SECRETS:
Bree Turner is an actress who began her journey in Hollywood as a professional dancer. Bree was a background dancer in such hit films as The Big Lebowski (1998), She's All That (1999) and Mike Myers' Austin Powers: The Spy Who Shagged Me (1999). Bree's love for performing and being on stage makes acting a natural transition. Most recently, Bree Turner can be seen opposite Katherine Heigl and Gerard Butler in The Ugly Truth.
I caught up with Bree Turner via telephone from Los Angeles early in the morning few months ago, to talk about her beginnings in Hollywood, her role film The Ugly Truth opposite Katherine Heigl, future career plans and even some beauty secrets!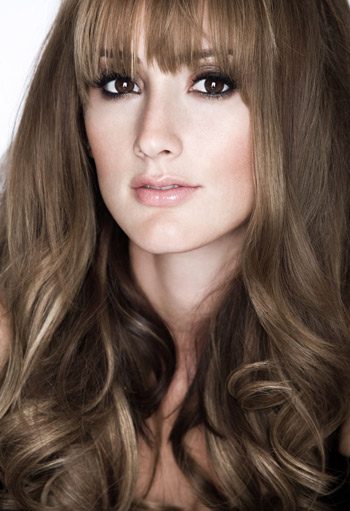 Actress Bree Turner
Marta Walsh: How did you decide on a career in acting, and what were some of your first breaks as an actress?
Bree Turner: I started out as a dancer which got me on stage. I was pretty shy as a kid so my mom decided to enroll me in a dance class, and I fell in love with being on stage and performing. I danced all through my teens and early 20's. Dancing brought me down to Los Angeles with a dance scholarship in UCLA. I heard that you can actually make money as dancer, so I got a dance agent and began working in commercials, music videos, and the Grammys. I did that for about 6 years. I then decided to pursue acting. I was so in love with being on set and movie making. I loved movies since I was a baby. It was the only thing that would calm me down. I was very colicky as a child so my mom would take me to watch movies. Grease was the movie that would stop me from crying. Dancing, performing, and being on stage is all I've done forever, it's all I really know.
I'm excited to share with you my interview with actress, singer, musician, and artist Persia White.
A little bit about Persia White (via wikipedia.org): she was born in Miami, Florida and raised in Nassau, Bahamas, and Miami. At the age of three, she earned a scholarship to the Nassau Civic Ballet Company. At age eight, she joined the Miami Coconut Grove Children's Theater. As a teen, White studied dance, acting, singing, and painting. Her films roles include: various independent films, including Red Letters (opposite Peter Coyote) and the cult horror Blood Dolls.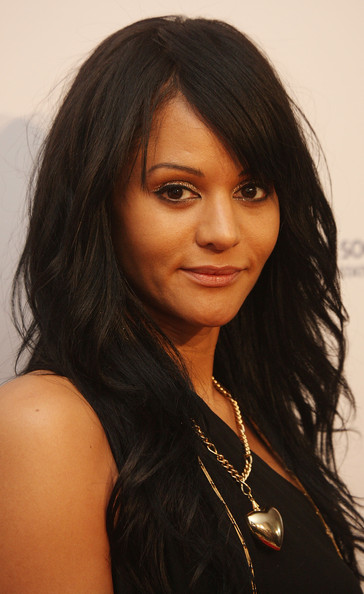 Persia White's TV movies roles includes: Operation Sandman (opposite Ron Perlman), and Suddenly, opposite Kirstie Alley. Her television work includes guest starring roles on Angel, NYPD Blue, The Steve Harvey Show, Brooklyn South, Buffy the Vampire Slayer, as well as a series regular role on Breaker High with co-star Ryan Gosling. In 2008, White appeared in The Fall of Night, as the character Dawn. She can also be seen in Chrisette Michele's video, "Be OK". White recently completed the drama Spoken Word, set for release in 2010. Persia is a vegan and an animal welfare and environmental activist.
I spoke to Persia White on the phone this past summer. I had the most amazing conversation with her about her beginnings as an actress. Her role on the long-running sitcom "Girlfriends". The award-winning documentary Earthlings which she co-produced and was narrated by Joaquin Phoenix. What does fame really mean to her. What's in her makeup bag. And future plans. Persia to me came across as absolutely beautiful inside out. I want to thank Persia for taking the time to chat with me!!
Marta Walsh: How did you decide on a career in acting, and what were some of your first breaks as an actress?
Persia White: I loved acting since I was 8 years old. I started to do theatre in Miami on the Coconut Grove Children's Playhouse. That was my big introduction to acting. Then a talent scout founded me suggested I should find an agent. I was also a dancer and kept dancing but eventually I got into acting, which is a bit easier. Dancing is such a hard career. I still love dancing. I used to be one of these artistic kids and always loved make people laugh. I would do stand-up comedy skits when I was young. I moved to LA when I was a teenager and booked my first TV Series: "Breaker High" with co-star Ryan Gosling. I did several TV guest star appearances like in NYPD Blue and Buffy the Vampire Slayer. I then booked a soap opera in New York which so happened to get cancelled. I moved back to LA, which was good because I booked the role of Lynn Ann Searcy in the sitcom "Girlfriends".
Last year, thanks to Neutrogena, I was given a chance to interview actress Malin Akerman for Talking Makeup's Celebrity Beauty section Beauty Interviews.
Malin Akerman starred in the 2007 Farrelly Brothers movie The Heartbreak Kid and in the 2008 film 27 Dresses opposite Katherine Heigl. Malin also played Laurie Juspeczyk in the film adaptation of Watchmen, and The Proposal. And recently, Malin Akerman plays opposite Vince Vaughn in a the film Couples Retreat which was released ctober 9th, 2009. Other actors in the film include: Kristen Bell, Kristin Davis, and Kali Hawk.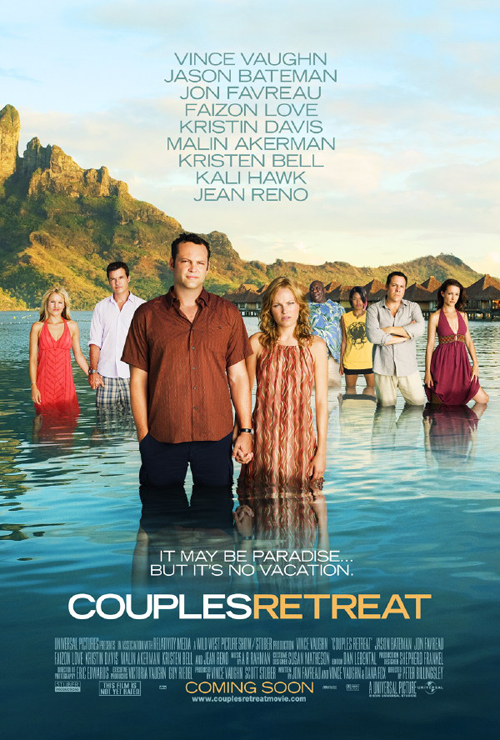 In this interview Malin Akerman talks about her partnership last year with Neutrogena in an effort to educate people about skin cancer prevention. Reveals her top 3 beauty secrets. What aspects in acting she loves the most. Her reaction to Marta Walsh's conviction of her becoming Hollywood's next it starlet, and her films in 2009: The Watchmen and The Proposal.
Marta Walsh: What compelled you to partner with Neutrogena in the effort to educate people about skin cancer prevention?
Malin Akerman: This video and message is something I have a passion for because I understand the importance of checking your skin for suspicious moles. I recently had a suspicious mole removed on my face; I noticed it was changing shape and asked my dermatologist to examine it. I was one of the luckier ones.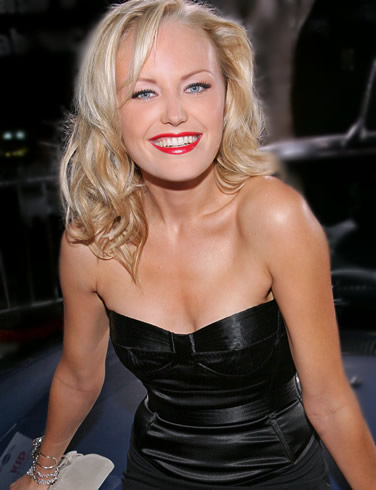 I'm not huge on watching sports on TV, but I must admit that one sport I do love to watch is Figure Skating. I enjoy watching the costumes, the makeup, and listening to the music. This is why I'm thrilled to share with you my interview with figure skating champion Rachael Flatt.  Rachel is 2008 World Junior Champion and the 2008 & 2009 U.S. silver medalist.
In this interview Rachel Flatt talks to Marta Walsh about her beginnings as a figure skater. The biggest moments of her figure skating career so far. Reveals some of her beauty secrets and future plans.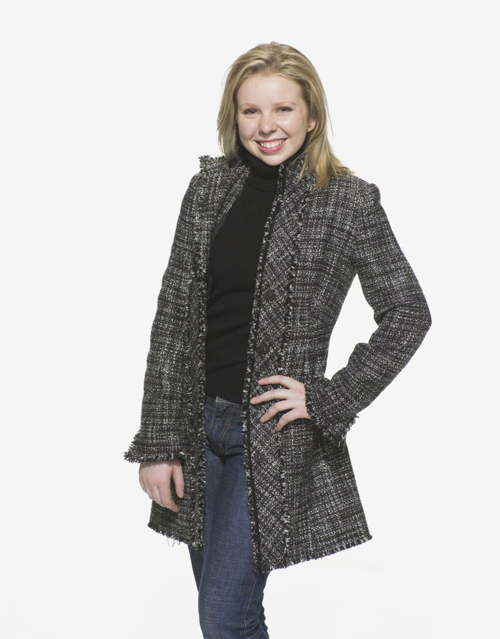 Photo Credit: USOC / NBC Sports
Marta Walsh: What attracted you to figure skating and what are some of your biggest moments in your career so far?
Rachael Flatt: I started figure skating when I was about 3 1/2- 4 yrs old. I was at the local mall in San Diego with my parents when I was 2 1/2 yrs old and the local skating club was hosting their annual summer ice show. I told my parents that I wanted to try it…I liked the idea that the skaters seemed to float effortlessly across the ice, loved the idea of spinning and jumping and they seemed to be having a lot of fun. About 4 months later, I started "Learn to Skate" lessons and have not turned back. Love it just as much over 10 yrs later as the day I started! Truly a life long passion!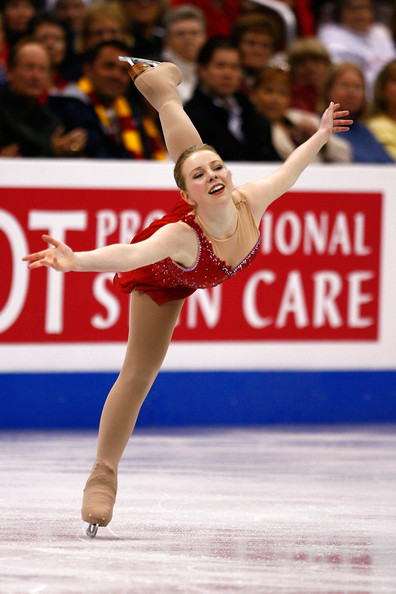 Photo Credit: Getty Images and www.dailymakeover.com
Last year I had an amazing opportunity to interview "CSI:Miami" star Eva La Rue about her beauty secrets. Eva was such pleasure to chat with. She was the sweetest!
I would like to share with my interview with Eva La Rue, just in case you've missed it.
Eva La Rue is the beautiful actress best known for her role of Natalia Boa Vista on CSI: Miami. Beginning season 5, Eva became a full-time cast member. Previous to CSI: Miami, Eva La Rue portrayed Dr. Maria Santos Grey on All My Children. In this interview, Eva La Rue reveals some of her beauty secrets, her romantic engagement in Africa, what some people may not know about her, and her movie with Samuel L. Jackson called: Lakeview Terrace.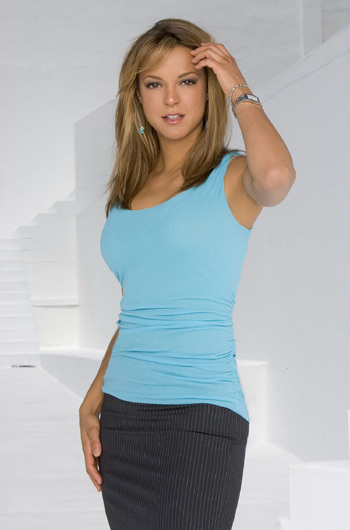 I keep my hair beautiful thanks to…
I have really oily hair, I have girlfriends who can go three days without washing their hair. My hair gets oily overnight. I do use a dry shampoo that extends my wash by one day, but no more than that. I use a Fortifying Deep Conditioning Sleek & Shine by Fructis by Garnier. It also works really well when you want to dry your hair straight.
My favorite skincare products are…
I use Astara Bio Genic Skincare. Of all the creams I have used, it's the only brand I re-buy. Astara is by far the most active. It supposed to be all natural too. Sometimes I see their masks at Sephora but I don't think they carry the whole line, so I always order Astara Skincare products online.
I get my eyelashes looking long, full, and sexy using…
Revita-Lash. It's pricey, $140, but it really works. It gives you spider leg long lashes. I was skeptical first. But for some reason, I put on false eye lashes, I pulled them and it pulled a whole chunk of my lashes, so I was desperate. You have to give it 3 weeks to work, and then you notice you have Daddy Long Leg size eye lashes.
I recently had an amazing chance to interview actress Taylor Schilling who plays Nurse Veronica Callahan in an upcoming NBC TV series "Mercy". There are two other nurses in "Mercy": Chloe Payne played by Michelle Trachtenberg, and  Sonia Jimenez played by Jaime Lee Kirchner.
Schilling made her debut on the big screen in the role of Jackie in the First Independent Pictures film "Dark Matter," which co-starred Meryl Streep. The film, inspired by actual events, follows the journey of an ambitious Chinese scientist working towards his Ph.D. in America, only to be marginalized to the extent that he ultimately loses his way.
"Mercy" premieres Wednesday September 23RD 8/7c.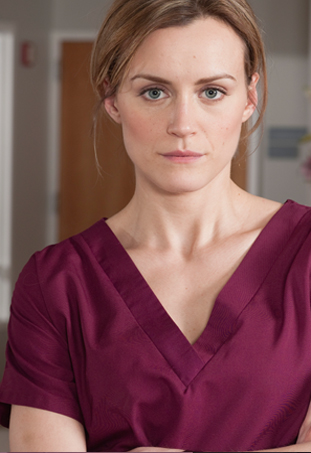 Taylor Schilling
In this interview Taylor Schilling talks to Marta Walsh about her beginnings in the acting world. What attracted her to Veronica's character on the new NBC show "Mercy". Taylor even shares with us some of her beauty secrets and her future plans.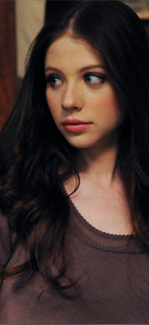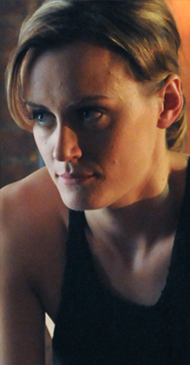 "Mercy" stars from left: Michelle Trachtenberg, Taylor Schilling, and Jaime Lee Kirchner
Marta Walsh: How did you decide on a career in acting, and what were some of your first breaks as an actress?
Taylor Schilling: I have wanted to be an actor for as long as I can remember…I studied acting in undergraduate and graduate school in NYC. Was only a year ago but seems like forever!
MW: What attracted you to Veronica's character on the new NBC show "Mercy"?
TS: I suspect on some level, everyone has experienced a life changing event that has left them feeling like a fish out of water back home. Veronica is trying to navigate through that feeling in her relationships, at work, with her family and friends…everywhere. She makes mistakes. She's flawed and she's raw. I appreciate her vulnerability and ferocity, her compassion and desire to do the right thing.
Watch "Mercy" trailer here:
Last summer I had am amazing phone conversation with Khloe Kardashian. The interview was for Talking Makeup's celebrity beauty section: www.beautyinterviews.com
Khloe Kardashian and I chatted about her experience on her role on the show "Keeping Up with the Kardashians," and she even shared with me some of her best kept beauty secrets!
I would like to share with you my interview with Khloe Kardashian, just in case you've missed it last time.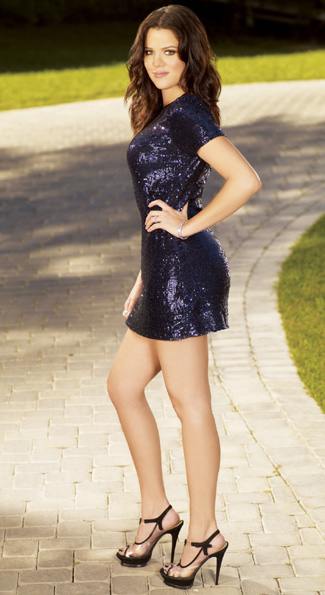 Khloe Kardashian is the youngest of the three sisters, Kim Kardashian and Kourtney Kardashian, who co-owns DASH, a high-end women's boutique, and SMOOCH, a children's clothing store in Calabasas, California. You might also know Khloe from her role on the show "Keeping Up with the Kardashians," which has quickly become an E! Entertainment fan favorite. In this interview Khloe talks about some of her beauty secrets: from her signature smokey eyes look to the lip gloss her and Kim Kardashian are obsessed about, her favorite city in the world, and future career plans.
Marta Walsh: How do you I keep your hair so beautiful?
Khloe Kardashian: I love Kerastase and all of their products. Once a week I use a deep conditioner on my hair by Kerastase because I get my hair done so much. I have naturally curly hair and I always blow it out.
MW: What are some of your favorite skincare products?
KK: I love Crème De La Mer. It's a really thick moisturizer and it's also good for your skin and body. And for soft moisturized lips I use The Lip Balm by La Mer also.
MW: Who came up with your signature smoky eyes look and what products do you use to achieve it?
KK: I don't really know when we came up with the smoky eyes look, but we were doing the smoky eyes forever. What we like to do a lot is to fill underneath the eye with a green or purple eyeliner, something fun so it's not so harsh. You can do smoky eyes with color, you don't always have to use black. We use MAC eye shadows, because they blend so well. I also like using navy eye liner so it's not so harsh as black. And it lasts forever. It's fun to do smoky eyes, it always looks so sexy. In daytime you can use a brown and make it darker with a charcoal or a black, and it keeps all day