All Posts Tagged With: "Kristen Bell"
Kristen Bell's hair & makeup. Frédéric Fekkai's Ange Grmoyles created to Kristen Bell's hairdo for her You Again premiere. INSPIRATION: An imperfect yet romantic style
How to get Kristen Bell's hairstyle: Ange started by spraying Fekkai Advanced Full Blown Volume Lifting Hairspray to the roots of the hair and rough dried it with her fingers. She then wrapped sections of hair around a one inch curling iron, leaving the ends straight.
Kristen Bell looked stunning at the 2010 VH1 Do Something Awards. Bell wore a short golden gazar and Chantilly lace dress by Georges Chakra Couture fringed with a Swarovski crystal geometric grid pattern. Do you love?
Actress Kristen Bell looked smoking at the Academy of Country Music Awards (ACMAs) in a nude Herve Leger classic. Below, mark Celebrity Makeup Artist Mai Quynh explains how she created Kristen's gorgeous red carpet makeup look.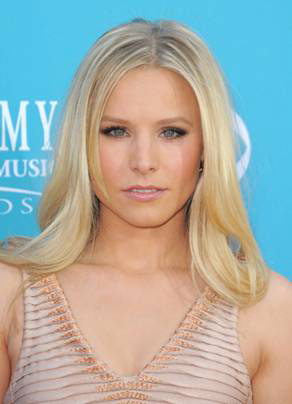 How to Get Kristen's Red Carpet Makeup look:
Face: "I started by applying mark. For Goodness Face Antioxidant Skin Moisturizing Lotion all over her skin. Next, I used mark. Face Xpert Flawless Touch Makeup in Natural and applied it with the foundation brush. I put mark. Good Riddance Hook Up Concealer in Light/Medium around her nose and under her eyes.
I'm excited to share with you my interview with actress Kali Hawk.
Kali's film role came in the Lion's Gate thriller 'Holla', which cast Kali alongside Michael Bergin as the sweet, unsuspecting camper Caprice. She would follow that project with a supporting role in the Spike Lee comedy 'Lovers & Haters', playing a scathing Hollywood diva opposite singer/superstar Mariah Carey. On television, she has also appeared on the hit CW sitcom 'The Game', executive produced by Kelsey Grammer. Kali's recent film roles include: Trudy in 'Couple's Retreat' next to Vince Vaughn, Malin Akerman, and Kristen Bell. And her role as Chantal in Judd Apatow's film 'Get Him To The Greek' next to Russell Brand, Jonah Hill, and Sean 'P. Diddy' Combs.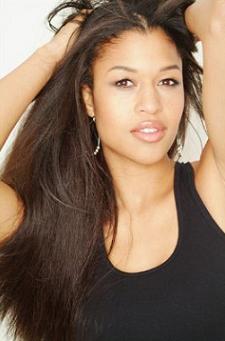 Kali Hawk
In this interview Kali Hawk talk to Marta Walsh about when she has found her love for movies and acting. What was it like on the set with Mariah Carey in Spike Lee's film: Lovers and Haters. Her dream acting role. What's in her makeup bag and future plans.
Chatting with Kali was such a pleasure. She was sweet, funny and witty. I would like to thank you Kali for taking the time to talk to me!
Marta Walsh: Where is your hometown?
Kali Halk: I'm based in LA these days but I'm from New York originally. My family has been in New York for at least 150 years. My mom and I were born in Manhattan; my dad was born in the Bronx. My grandmother went to Hunter College when it was still an all girl's school. I didn't like LA at first naturally. But now that my professional and social network has been expanded I'm starting to love it more.
Malin Akerman and Kristen Bell were seen at the premiere of  the new film "Couples Retreat" in Germany.
We have two blondes (see image below) with two different hairdos. Which celebrity hairdo is your favorite? Do you prefer Kristen Bell's soft waves or Malin Akerman's super straight LOB aka long bob?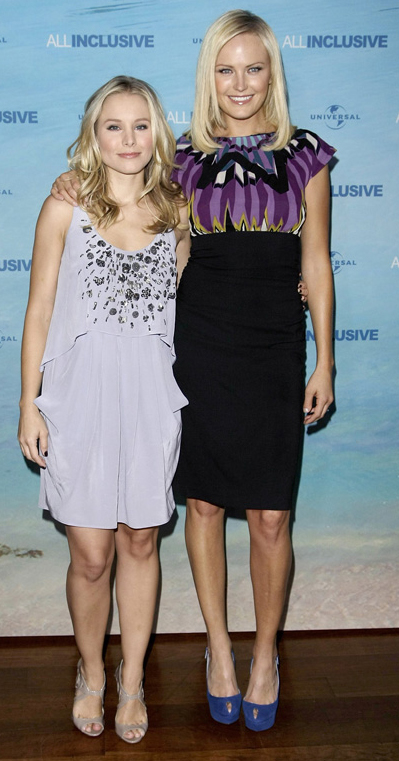 Couples Retreat Star Malin Akerman Interviews With Marta Walsh
Last year, thanks to Neutrogena, I was given a chance to interview actress Malin Akerman for Talking Makeup's Celebrity Beauty section Beauty Interviews.
Malin Akerman starred in the 2007 Farrelly Brothers movie The Heartbreak Kid and in the 2008 film 27 Dresses opposite Katherine Heigl. Malin also played Laurie Juspeczyk in the film adaptation of Watchmen, and The Proposal. And recently, Malin Akerman plays opposite Vince Vaughn in a the film Couples Retreat which was released ctober 9th, 2009. Other actors in the film include: Kristen Bell, Kristin Davis, and Kali Hawk.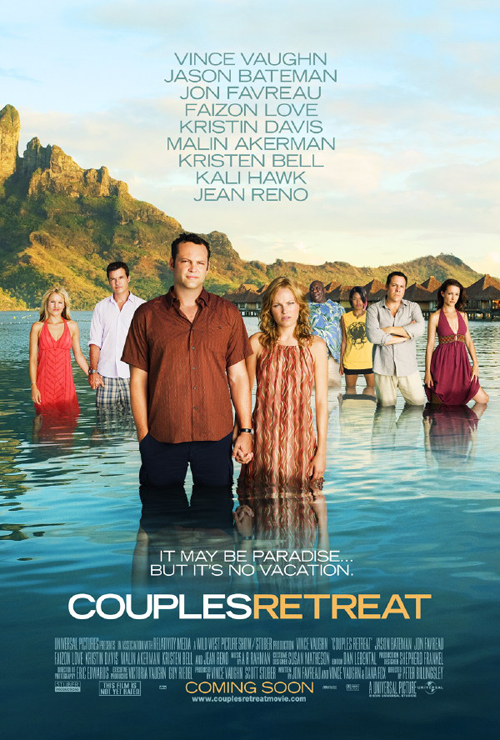 In this interview Malin Akerman talks about her partnership last year with Neutrogena in an effort to educate people about skin cancer prevention. Reveals her top 3 beauty secrets. What aspects in acting she loves the most. Her reaction to Marta Walsh's conviction of her becoming Hollywood's next it starlet, and her films in 2009: The Watchmen and The Proposal.
Marta Walsh: What compelled you to partner with Neutrogena in the effort to educate people about skin cancer prevention?
Malin Akerman: This video and message is something I have a passion for because I understand the importance of checking your skin for suspicious moles. I recently had a suspicious mole removed on my face; I noticed it was changing shape and asked my dermatologist to examine it. I was one of the luckier ones.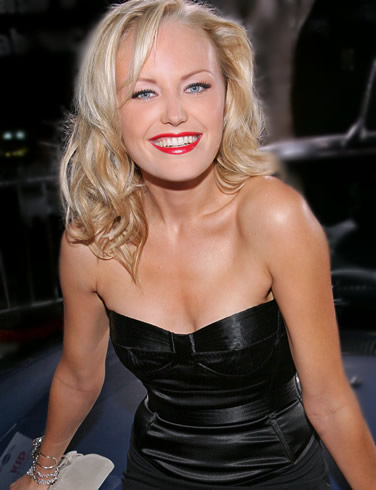 I sometimes like to see what looks celebrities are sporting on the red carpet, it gives a clue to some of the latest style and beauty trends. And, a little bit of style & beauty inspiration. It is a bit like 'People Watching'…
 Spotted at  the Cosmopolitan Magazine Party hosted by Audi in Westwood CA (July 14th): Kristen Bell, and "Twilight" star, Ashley Greene.
Tell Marta what you think: Do these celebrity looks inspire you or depress you?:)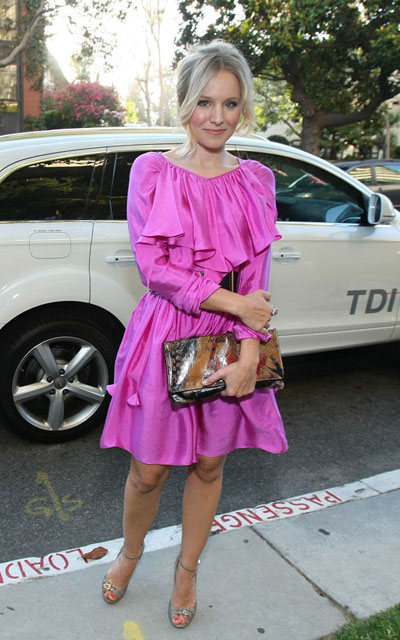 Kristen Bell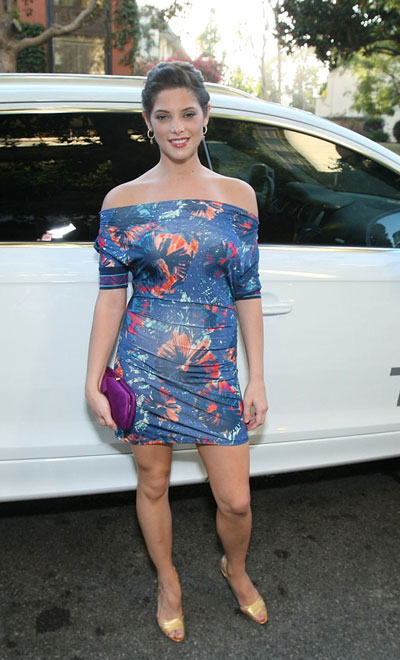 Ashley Greene
Celebrity images via: celebrity-gossip.net