All Posts Tagged With: "Straight Hair"
Classic hair straightening serum for curly hair, wavy hair, or frizz-hair: PHYTO Phytodefrisant botanical hair relaxing balm ($26-$32 depenading on size). AMAZE! What I love about this straightening serum is that it's not greasy and it doesn't weigh down my hair. When I apply it to my ends before blow drying straight it actually makes them light and super sleek! A must-have.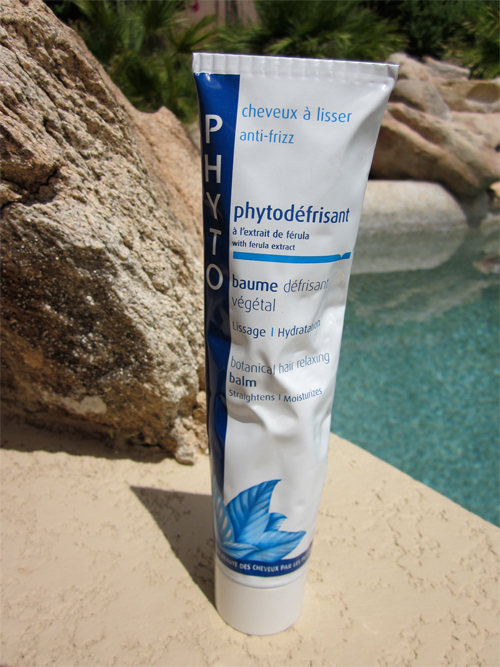 New York Fashion Week. Derek Lam Fall 2010 Fashion Show. Hair by Orlando Pita @ Orio for Moroccanoil.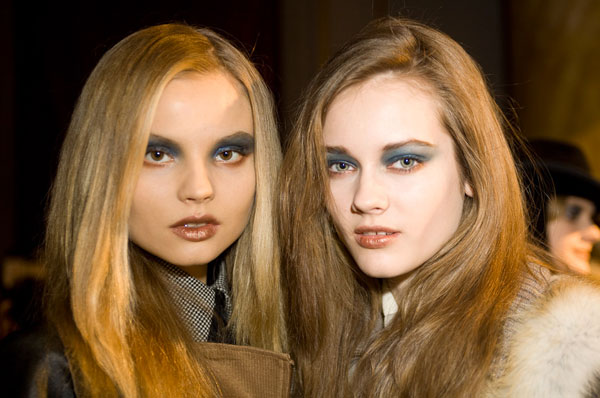 The hairstyle and inspiration: A focus on texture underlines this ethereal hair look. A closer glance reveals the absolute essential required for this courageous look. Hair in superb condition, healthy, strong and vital, with natural-shine that emanates from each strand. "It's a different, very natural take on straight texture," says Orlando, "one with a airiness, almost a wispiness, especially when the model walks the runway."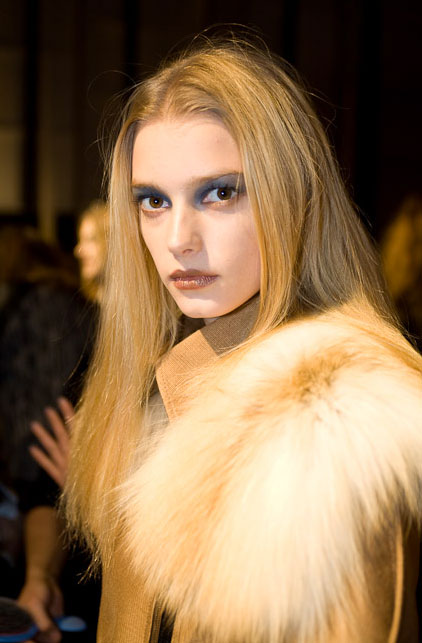 How to get the hairstyle: Hair Tutorial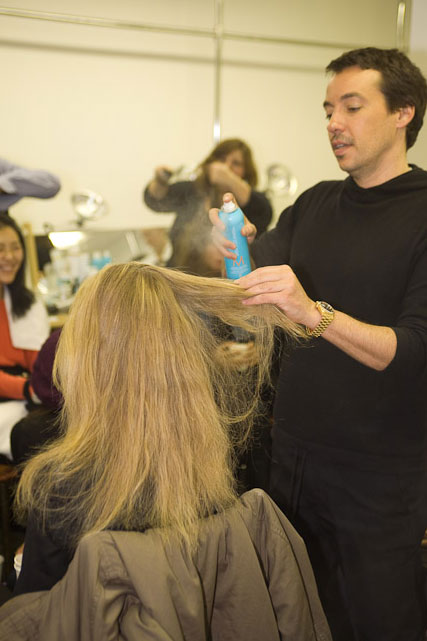 Taylor Swift was spotted recently with straight hair. This is the first time I've ever seen Taylor in a straight hairdo.
What's the verdict guys: Taylor Swift looks best with curly hair or straight hair? Left or right?:)
Last week I had the pleasure to join a webcast from New York City hosted by the John Frieda experts: John Frieda, Harry Josh, Luigi Murenu.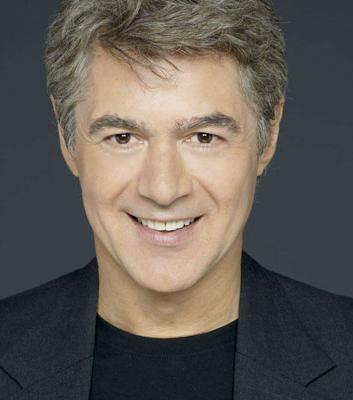 John Frieda
It was amazing to finally see the man behind truly one of my favorite brands ever, John Frieda. I can't never forget when one day after I moved to New York City from Israel back in 1991, my sister told me that I MUST get this hair serum! It was the beginning of a new era in my life. The era of straight sleek hair. And a goodbye to the mousse-full big hair. In other words, the John Frieda Frizz-Ease Hair Serum is one product that revolutionized my (beauty) life.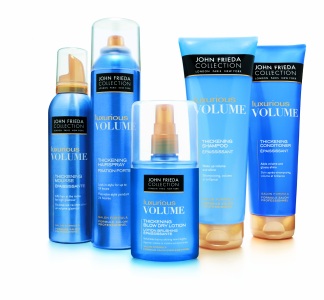 Celebrity Hair Stylist Paul Labrecque was kind enough to give us his best kept secrets for getting and maintaining straight hair! Paul tell us all about the tools, styling products, techniques, and even special treatments we need to say good bye to frizzy hair and hello to smooth, silky, and sexy straight hair.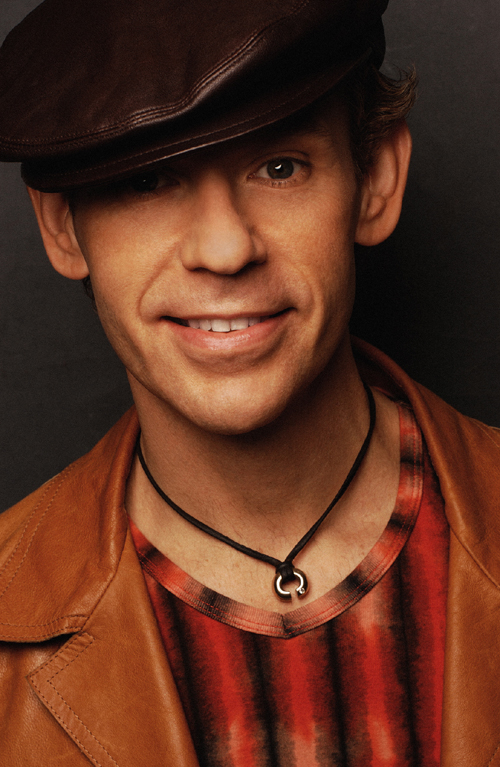 Paul Labrecque 
Straight Hair:
TOOLS
Round 100% boar bristle brushes – They help to spread the body's own natural oils thus leaving far less frizz. Paul Labrecque Haircare has a range of 4 brushes.


Paul Labrecque Large 3" Round (18 row) – 100% Boar Bristle
Malin Akerman and Kristen Bell were seen at the premiere of  the new film "Couples Retreat" in Germany.
We have two blondes (see image below) with two different hairdos. Which celebrity hairdo is your favorite? Do you prefer Kristen Bell's soft waves or Malin Akerman's super straight LOB aka long bob?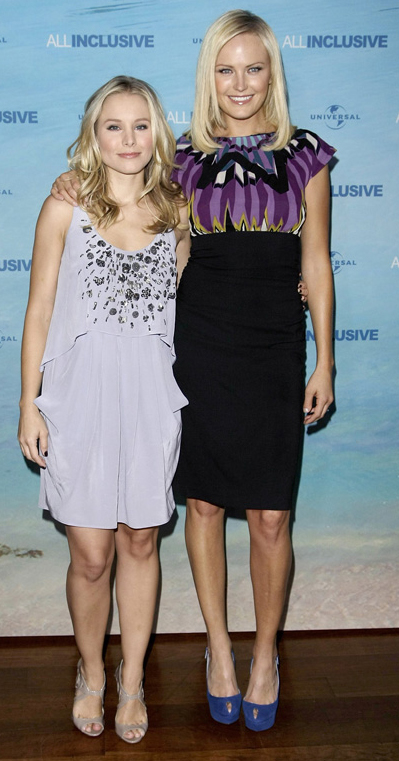 Couples Retreat Star Malin Akerman Interviews With Marta Walsh
Introducing Redken Straight Collection: Straight strands are a staple on the runways of Fashion Week as they are for many women on the street. The smooth look is simple, classic, and polished and will never go out for style (at least for Marta:) However, achieving the ultra-sleek straight look has been difficult for women with different hair types to attain. Redken has found the solution with its new Straight Collection customized for fine, medium, and coarse hair types.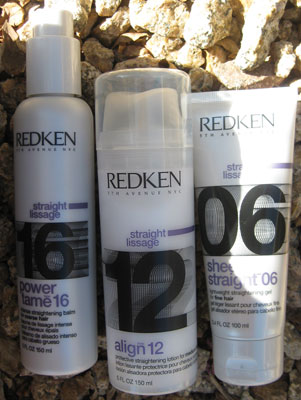 "Whether it is working backstage at Fashion Week or styling a client's hair at the salon, straight hair has always been in-demand look for women," says Rodney Cutler, owner of Cutler/Redken Salons. "It's a classic style, which suits many women."
The Straight Collection consists of 3 products with the ultimate straightening formulas for specific hair types:
NEW sheer straight 06 lightweight straightening gel for fine hair, $15 for 3.4 oz. Available July 2009 at redken.com for salons