All Posts Tagged With: "Hair care"
Sometimes you just can't re-invent Pantene. One of the best drugstore hair care lines imo. This is their absolute latest: Split End Repair Repair Keratin Protection Creme for Normal to Thick Hair. I apply on wet hair before blow drying. Say hello to healthy looking hair.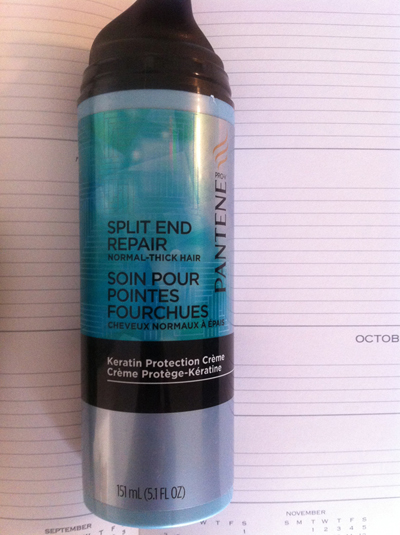 Pantene Split End Repair Keratin Protection Creme NEW
This month Salma Hayek debuted her 100-piece Nuance cosmetics line for CVS, according to  Women's Wear Daily. 100-stockkeeping-unit Nuance Salma Hayek line will bow in August 2011 exclusively in 7,000 CVS Pharmacy stores and online. I actually had the chance to visit the CVS headquarters in WOONSOCKET, Rhode Island just last week and got a sneak peek to Slama's new makeup, skincare, and hair care collection which are priced between $7.99 and $19.99. The collection was inspired by Hayek's grandmother, who was a Vichy Lab-trained cosmetologist and incorporated Native American and Mayan ingredients into her beauty treatments.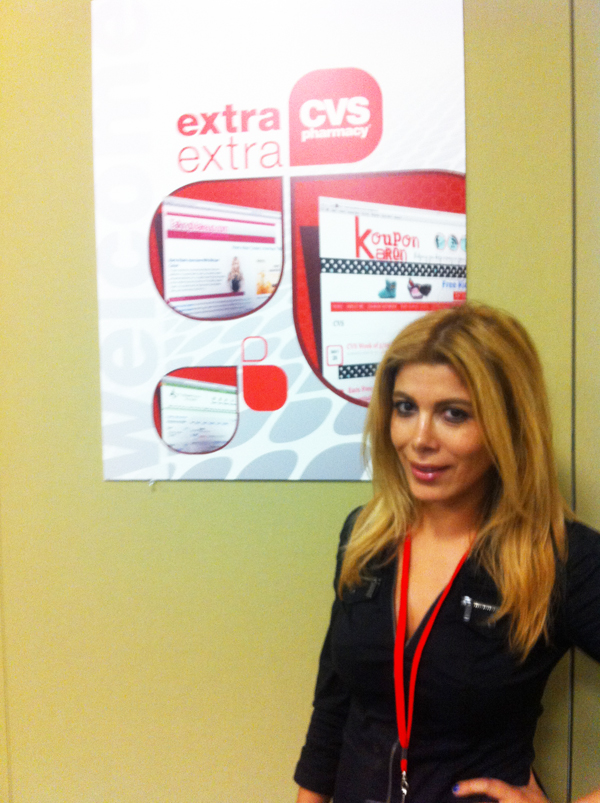 Marta Walsh standing infront of a poster about www.talkingmakeup.com which was hanging on the wall at the CVS headquarters in WOONSOCKET, Rhode Island
I'm quite impressed with the new Suave Professionals hair care collection, smells amaze & it works. I love the Suave touchable finish hairspray and the dry shampoo. I don't use curling hair care products because I'm a straight hair fanatic so I haven't tried Suave captivating curls but judging from what I did try I'm guessing it's worth a try. I hear new Suave Professional shampoo and conditioner are also in the making. I will keep you posted.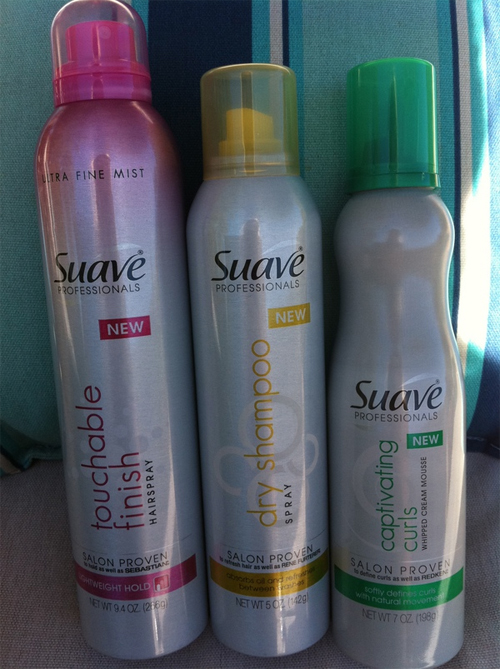 L to R: Suave Professionals touchable finish hairspray works as well as SEBASTIAN according to Suave, dry shampoo spray works as well as RENE FURTERER (via Suave), captivating curls whipped cream mousse works as well as REDKEN (via Suave).
Super excited about the NEW Pureology colour stylist hair care collection. I simply love anything Pureology! The scent: vanilla, rose and mandarin promote a positive sense of well-being. Ingredients: naturally derived Keravis, exclusive blend of potent antioxidants and full spectrum UVA/UVB sunscreens, olive, camelina and coriander, and orange oil. Launch/Availability: November 2010 in salons nationwide.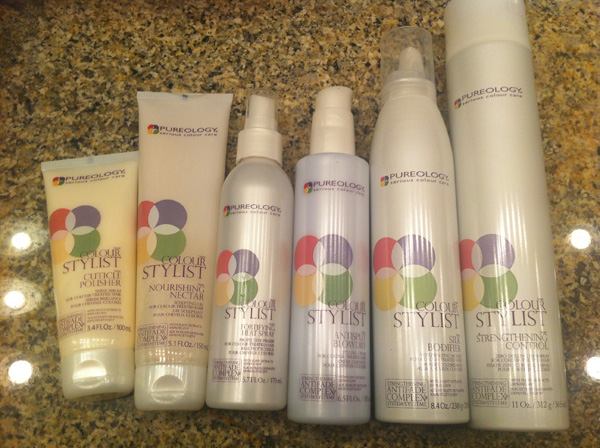 L to R: Pureology colour stylist cuticle polisher shine serum ($26), nourishing nectar sculpting gel ($26), fortifying heat spray protective primer ($22), antisplit blowdry styling cream ($28), silk bodifier volumizing mousse ($24), and strengthening control zero dulling hairspray ($24). Photo by Marta Walsh.
The Pureology colour stylist hair care line address all finishing needs from priming the hair to creating volume to perfecting blowouts while protecting your colored hair or hair color.
My favorite shampoo and conditioner these is anything by: Redken, Pureology, and Morrocanoil. I alternate between the three. Sometimes I use a Redken shampoo first to cleanse my hair from any build up and shampoo right after with a Pureology or Morrocanoil and finish with their conditioners. My hair love these hair care products! Simply the BEST.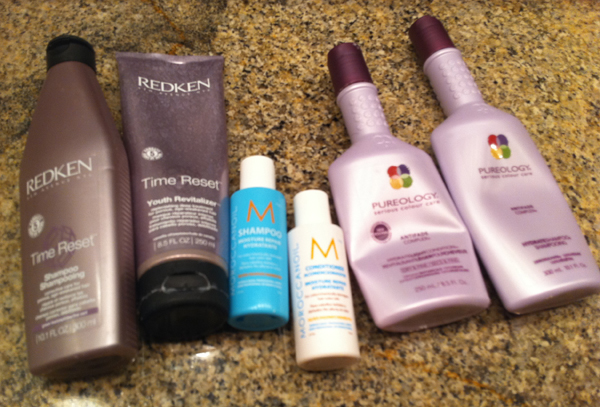 Anti Aging Hair Care: Women over 35 rejoice, a new hair care line from Finesse has been launched specifically with your aging tresses in mind. Finesse ReVitality features a breakthrough formula that borrows from the proven efficacy of anti-aging skin care. Enhanced with a rejuvenating complex of collagen, CoQ10 and antioxidants, ReVitality dramatically improves strength and softness of hair after just one use.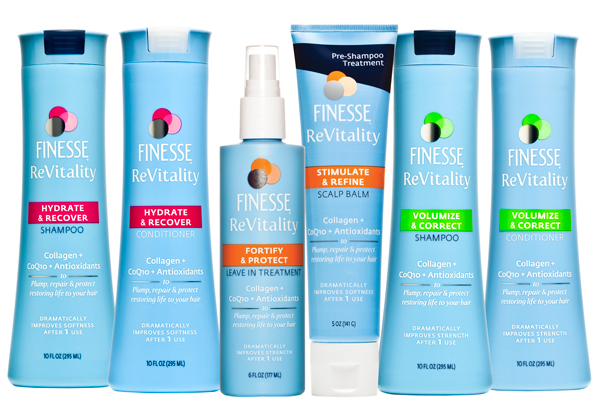 Finesse ReVitality has been developed specially for women concerned about aging and is available in drug stores and supermarkets nationwide.
Mercedes-Benz Fashion Week Swim 2010 was sizzling in Miami this past weekend, where TRESemmé served as the official hair care sponsor. Here's a sneak peek straight off the runway from the Mara Hoffman and CIA.MARITIMA shows. Both looks were created by the TRESemmé Styling Team.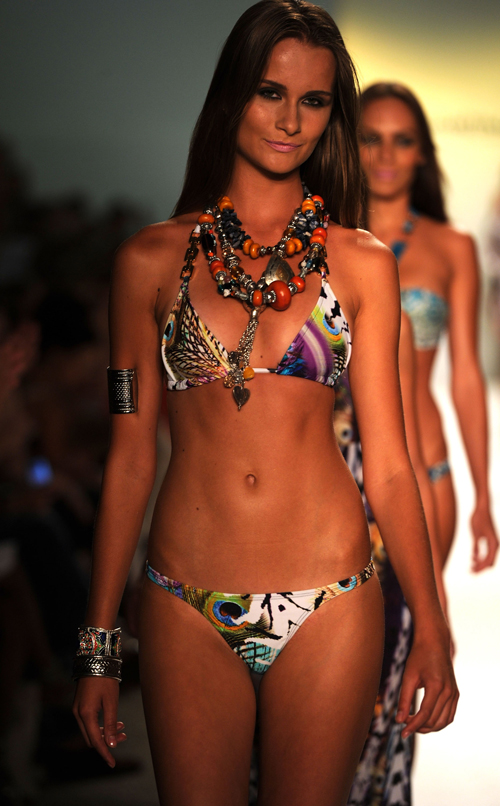 How to recreate these beachy styles at home: Hair Tutorial
TRESemmé Lead Stylist Elsa Canedo created a simple beach blow out for the Cia.Maritima Show. Get the look in a few short steps:
WATCH: Marta Walsh and her third (3) video entry for the John Frieda Root Awakening Video Blogger Contest!:) Wish me luck:) xo
Products used in Marta Walsh's video blog:
John Frieda root awakening strength restoring shampoo & conditioner
Introducing NEW Pantene customized solutions for four unique hair structures and end-benefits. With a new understanding of hair's unique inter-fiber relationships, a critical factor in product performance that influences how ingredients work on hair, Pantene reinvented its entire brand structure. New Pantene includes an updated ingredient list, tailored systems, new packaging and new fragrance.
The new collections include:
Pantene Pro-V Fine Hair Solutions in three versions: Flat to Volume, Dry to Moisturized, Fragile to Strong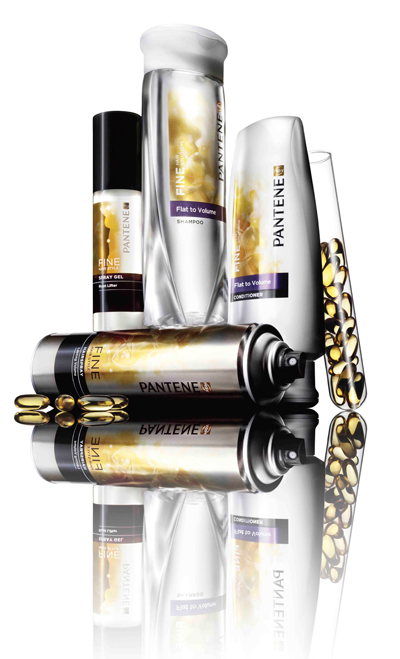 Hi guys! Hope you're all having a wonderful Friday. Today I did my fist video entry for the John Frieda Root Awakening Video Blogger Contest and talked about the beginning of my hair transformation using my favorite John Frieda Root Awakening Strength Restoring hair care line. The products and styling tools used for the video were provided to me by Kao Brands Company to help me use them in my video and to enter the contest.
Curios to find out what were my first 7 days like using the John Frieda Root Awakening Strength Restoring Hair Care Line? Watch it here:
BTW starting June 22nd, 2010 samples of the John Frieda Root Awakening Strength Restoring Hair Care Line will be available online for YOU to try at: www.johnfrieda.com/VideoBloggerSample
And please, please, let me know your feedback and comments about your John Frieda Root Awakening experience. Love you all! Thank you:)