All Posts Tagged With: "Finesse"
Anti Aging Hair Care: Women over 35 rejoice, a new hair care line from Finesse has been launched specifically with your aging tresses in mind. Finesse ReVitality features a breakthrough formula that borrows from the proven efficacy of anti-aging skin care. Enhanced with a rejuvenating complex of collagen, CoQ10 and antioxidants, ReVitality dramatically improves strength and softness of hair after just one use.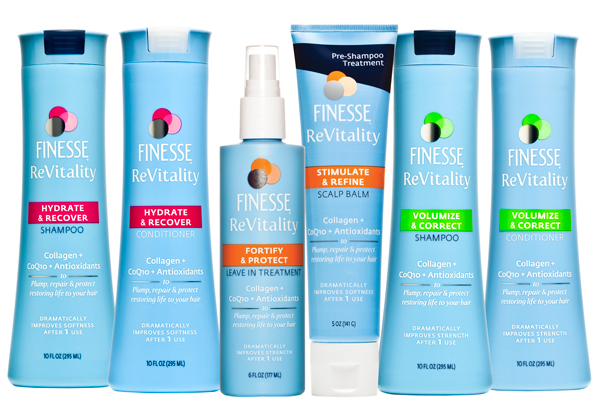 Finesse ReVitality has been developed specially for women concerned about aging and is available in drug stores and supermarkets nationwide.