All Posts Tagged With: "Pantene"
Here are my picks for the Best Makeup Skincare Hair Perfume of the week. Hope you love them as much as I do. To see what else I love make sure to follow Marta Walsh on Instagram. Good day all X
Best drug-store find the Pantene Moisture Renewal for FINE hair. This stuff is amazing! At first I was skeptical to use it because I always thought I had medium to thick hair. But what I was noticing is that most shampoos really quickly weighted-down my hair. So one day I was desperate to try anything that will fix my dry, over processed, frizzy hair and I decided to give Pantene FINE Hair Solutions a go.
When my hair feels weighted down, frizzy and tough to manage I use a lighter shampoo & conditioner such as Pantene Fine Hair Solutions Anti-Breakage. These are also silicone free, dye free, and paraben free.
Got Overweighted fragile fine hair?
Excited about the new Pantene nature fusion pure & strong purifying shampoo. It is silicone-free, dye-free, and paraben free. Designed to remove build-up while being kind to my hair. My hair needs clarifying every time I wash, is it just me? I like to use styling products like hair serums when I'm blow drying my hair and maybe that weights my hair down quicker, not quite sure. Pair it with Pantene pure & strong strengthening conditioner.
Sometimes all you need is Pantene Medium Thick Dry To Moisturized Shampoo and Conditioner available at you local drugstores. It makes my hair super soft, smooth, frizz-free, and bouncy. Must-have.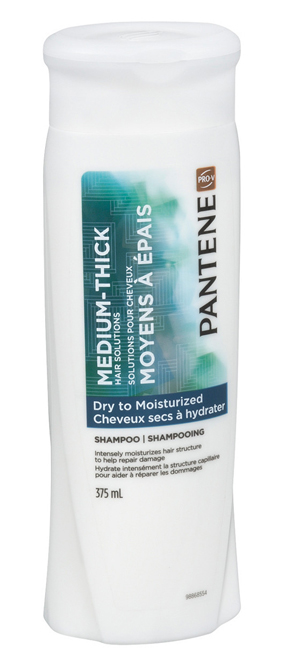 Pantene
TM & Marta Walsh has got the word that celebrity hairstylist Marcus Francis worked with Evan Rachel Wood and created her hairstyle for the Los Angeles premiere of Ides of March on Tuesday, September 27th, 2011.
Beauty Inspiration: "Evan's short hairstyle has the perfect balance of masculine and feminine. The clean silhouette of her white suit inspired me to keep the look strong yet sexy. It was the glam rock eye that added to my vision of a new take on a classic: combed out finger wave with a David Bowie twist. An effortless approach to androgynous sexy elegance."
Pantene Curly Hair Series Treatment works wonders on my dry and chemically treated hair. You don't have to spend a lot of money for a good deep conditioner. Just head to your local drugstore.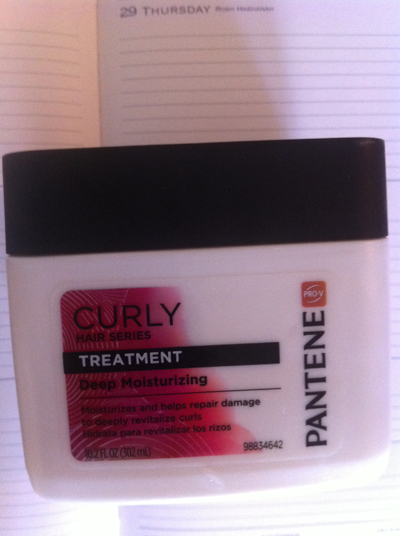 See how it looks inside Pantene Curly Hair Series Treatment…
Sometimes you just can't re-invent Pantene. One of the best drugstore hair care lines imo. This is their absolute latest: Split End Repair Repair Keratin Protection Creme for Normal to Thick Hair. I apply on wet hair before blow drying. Say hello to healthy looking hair.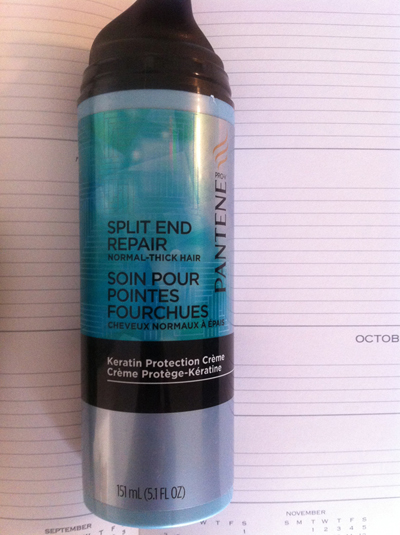 Pantene Split End Repair Keratin Protection Creme NEW
Valentine's Day brings thoughts of romance with your loved one or, for those not in a relationship, dreams of finding that special someone. A recent Pantene survey found that the key to finding a mate could be as easy as keeping your hair healthy.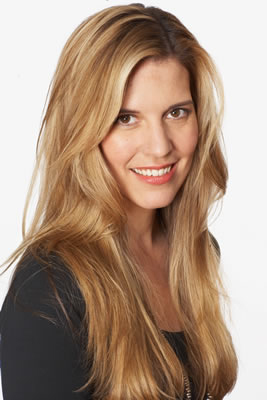 Hallie Bowman
Pantene has a deep understanding of how women feel about their own hair from years of research and recently Pantene decided to take their curiosity to the next level and ask men how they feel about women's hair…which led to some unexpected results.
Pantene Celebrity Stylist Danilo styled Dianna Agron's hair for the 2011 Golden Globes. This was Danilo's first time working with Dianna, who he called a "total sweetheart." Congrats to Dianna for Glee's win for Best Television Series – Comedy or Musical! See a complete step-by-step below on how to get this show stopping look.