All Posts Tagged With: "Phyto"
Derek Lam New York Fashion Week 2015 "Get the Look" tips from Orlando Pita for PHYTO. INSPIRATION: Classic American New York woman. Sportswear with a New York edge. Super contemporary.
THE LOOK:
The look is a clean, graphic ponytail with a sharp center part.
GET THE LOOK:
·         Blow dry hair with PHYTO Phytovolume Actif or PHYTO Intense Volume Mousse, depending upon the hair type.
·         Pull back hair into a pony tail at the nape of the neck.
·         Once the hair is pulled back, secure it with custom-made leather holders.
·         Finish the look by spraying with PHYTO Phytolaque Soie Hairspray.
Phyto Botanical straightening balm is amazing at getting my hair smooth, frizz-free, and straight. Best thing about it that is doesn't feel oily and heavy like some smoothing products. My hair feels like hair and not coated, if that makes sense. No string smell, light. The trick with this one is to apply right after you get out the shower when the hair is still very wet. Pretty good.
Make sure to follow Marta Walsh & Talking Makeup on Instagram where I post my favorite beauty products & more:)
TM & Marta Walsh has got the word that celebrity hairstylist Marcus Francis worked with Evan Rachel Wood and created her hairstyle for the Los Angeles premiere of Ides of March on Tuesday, September 27th, 2011.
Beauty Inspiration: "Evan's short hairstyle has the perfect balance of masculine and feminine. The clean silhouette of her white suit inspired me to keep the look strong yet sexy. It was the glam rock eye that added to my vision of a new take on a classic: combed out finger wave with a David Bowie twist. An effortless approach to androgynous sexy elegance."
Summer Hair. Marta Walsh is LOVING Phyto Instant Hydrating Conditioner & Phyto Protective Beach Spray. The Hydrating Conditioner I spray on wet hair before blow drying. it smells fresh and doesn't weight down my hair. Formulated with sunflower oil which is a natural UV filter. The Protective Beach Spray is an essential oil for your hair when you spend time on the beach, the pool and anywhere under the sun. It's such a classic, this one is the original formula since 1974! (yes I know, way before our time).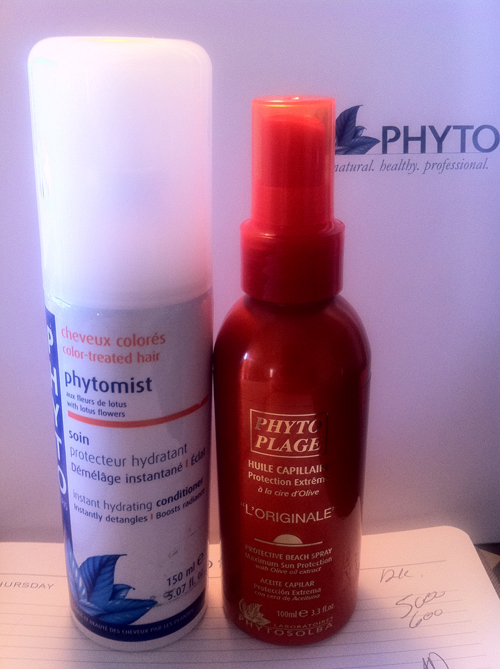 Phyto Instant Hydrating Conditioner & Phyto Protective Beach Spray
Classic hair straightening serum for curly hair, wavy hair, or frizz-hair: PHYTO Phytodefrisant botanical hair relaxing balm ($26-$32 depenading on size). AMAZE! What I love about this straightening serum is that it's not greasy and it doesn't weigh down my hair. When I apply it to my ends before blow drying straight it actually makes them light and super sleek! A must-have.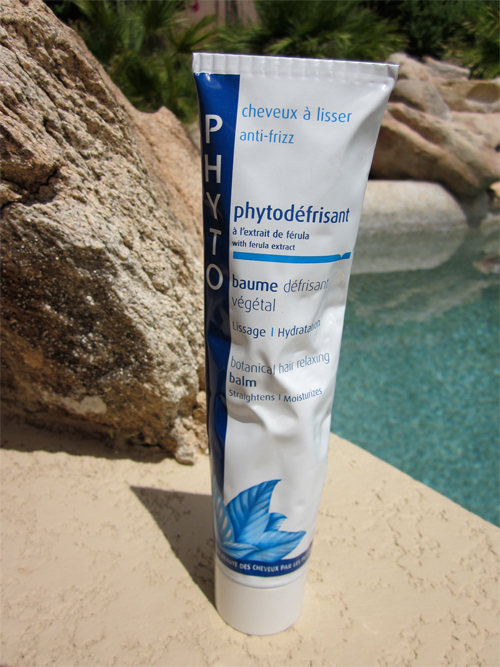 Have you seen the pictures of Khloe Kardashian from last night's 2010 World Basketball Festival Tip Off? Well, if not check her and her sexy gorgeous hair out! Before heading to the game, Khloe payed a visit to the Rita Hazan Salon in New York City to get ready for the night.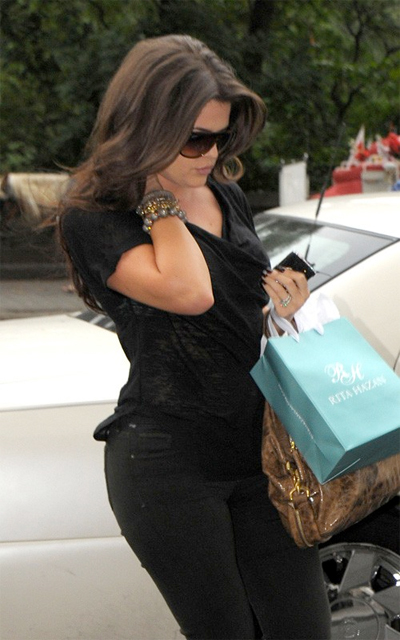 How To Get Khloe Kardashian's Hairstyle: Hair Tutorial
Stylist Juan Carlos Maciques gave her the full and glamorous hair she loves by first setting it in small rollers for tons of curls and body. He then enhanced the curls with a large barrel curling iron and set it with Texture Infinium 3 By L'Oreal to hold in place throughout the night!
Just colored your hair and you are looking to keep your hair smooth, silky, and nourished.  Check our Phytocitrus Vital Radiance Mask by Phyto haircare.  Phytocitrus Vital Radiance Mask is an intensive conditioner that will prolong and enhance the beauty of your recently colored, highlighted or permed hair.  This deep conditioner by Phyto haircare will also seal the hair cuticles, restructure the hair keratin, restore strength and shine to the hair and will prevent your color from fading.  Secret ingredients include:  Shea butter, illipe butter, grapefruit extract, sweet almond proteins.  If you didn't already know, grapefruit extract eliminates alkalinity left by residue of color or perm. 
How to use Phytocitrus Vital Radiance Mask:  after using Phytocitrus Shampoo by Phyto, apply a dollop of Phytocitrus Mask to towel-dried hair. Comb through then rinse thoroughly.  For an intensive treatment, leave Phytocitrus Mask on for 2 to 5 minutes.  Cost:  $36 for 6.7 oz jar. 
Check out Phytodefrisant Botanical Hair Relaxing Balm by Phyto haircare.  This anti frizz and straightening product is rumoured to be the best on the market.  Phyto haircare was founded by Patrick Ales.  According to Patrick Ales: "There is no such thing as bad hair, there is only poorly treated hair" which kind of make sense.  Patrick Ales is a well renowned Parisian hair stylist, styling the hair of legendary women such as Jacqueline Kennedy Onassis and Catherine Deneuve.  Together with an holistic healer in Provence Patrick Ales researched different plants and essential oils to create a variety of natural hair care products.  In 1969, Ales opened his own salon in Paris which is still open today.  Only In 1986, Phyto arrived in the United States. 
Phytodefrisant Botanical Hair Relaxing Balm by Phyto will smooth away your curly or frizzy hair with ease.  The anti frizzer works by coating your hair by heat activated blends of ferula, horseradish, and garlic extracts.  Phytodefrisant Botanical Hair Relaxing Balm is also excellent for hydrating, conditioning, and imparting shine to your hair.  It is oil free and won't weaken or weigh down your hair.  Cost:  $24-$32 depending on size.