All Posts Tagged With: "Fine Hair"
Best drug-store find the Pantene Moisture Renewal for FINE hair. This stuff is amazing! At first I was skeptical to use it because I always thought I had medium to thick hair. But what I was noticing is that most shampoos really quickly weighted-down my hair. So one day I was desperate to try anything that will fix my dry, over processed, frizzy hair and I decided to give Pantene FINE Hair Solutions a go.
When my hair feels weighted down, frizzy and tough to manage I use a lighter shampoo & conditioner such as Pantene Fine Hair Solutions Anti-Breakage. These are also silicone free, dye free, and paraben free.
Got Overweighted fragile fine hair?
NEW YORK, NY (August 29, 2011) – Living Proof Full Thickening Cream has been selected Best Volumizing Styling Product by QVC viewers in the multimedia retailer's third annual Customer Choice Beauty Awards. Nearly 30,000 customers voted for their favorite brands and products over a two-week period and the winners were revealed during two live broadcasts on August 27. Customers chose favorites from among many prestige beauty brands in more than 25 categories, including cosmetics, hair care and skin care.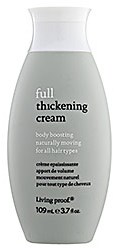 Pureology introduces Hydrate LightCondition and HydraWhip.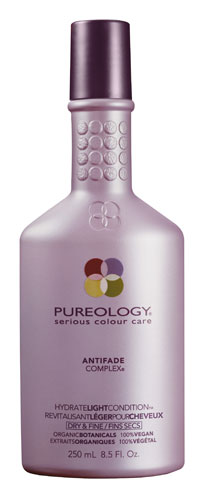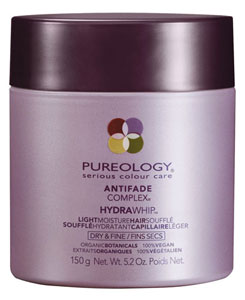 Fine hair is easily desiccated by daily aggressors and requires products that moisturize to nourish, soften and protect. Pureology Serious Colour Care welcomes two new products to the award winning Hydrate System, Hydrate LightCondition and Hydrate HydraWhip, created for fine colour-treated hair in need of moisture while protecting colour radiance. The new tingling-free, silky cream condition and velvet soft soufflé provide lightweight moisture for finer hair types and clients sensitive to menthol.
Rachel Bilson looked stunning at the 2010 Costume Institute Gala. Her Louis Vuitton gown inspired her look: elegantly fresh with a modern asymmetrical edge. Master hairstylist Marco Santini for Moroccanoil created a virtuosic design emphasizing a playful counterpoint of smooth and wavy textures.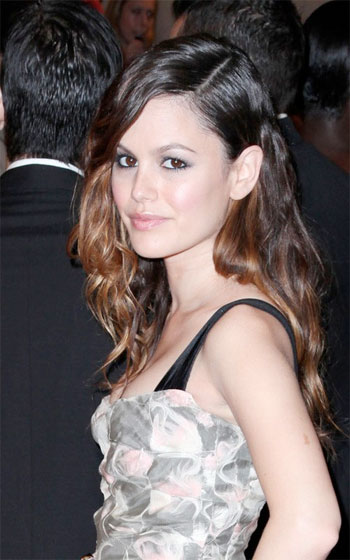 "It was very humid tonight and Rachel's hair is fine so we had to layer products into her hair in a different way to make sure the style not only looked beautiful, shiny and natural, but held up throughout the evening."
How To: Hair Tutorial
While her makeup was being applied Marco created a low part then finger-set the hair with Moroccanoil Hydrating Styling Cream, "I used the product to hydrate and smooth her curly texture. Afterwards, I shaped the core texture using my hands and the blow dryer.
David Babaii for Living Proof Full styles Kate Hudson's hair for the 2010 MET Costume Institute Gala. The Hairstyle & Inspiration: A day spent sun-bathing in San Tropez, elegant but a little flirty, not too coiffed to match her chic Stella McCarthy dress.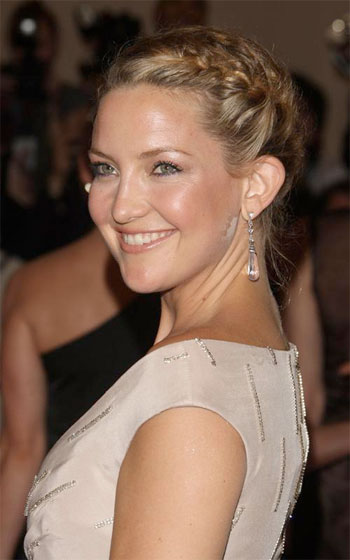 How to get the look: Hair Tutorial
First, David Babaii used Living Proof Full to give Kate Hudson's fine, limp blonde hair a thicker feel. He rubbed the product between his fingers to activate the ingredients and applied from the product root to shaft. He rough dried the entire head to add additional volume.
Fine Hair Solutions: No doubt Cameron Diaz was one of my favorite beauties on the red carpet at Oscars 2010. I also loved Cameron's voluminous hair, Rita Hayworth Hollywood waves style, which went really well with her Oscar de la Renta dress. If you wonder how to get Cameron Diaz' full of volume hair here's the secret. This is according to hairdresser Lona Vigi who created Miss Diaz' hairstyle: "I also used (in addition to blow drying her hair using Velecta Paramount Paris TGR 4000 blow dryer) the Volumizing Catalyst from LiQWD ($28), which is the greatest product for fine hair."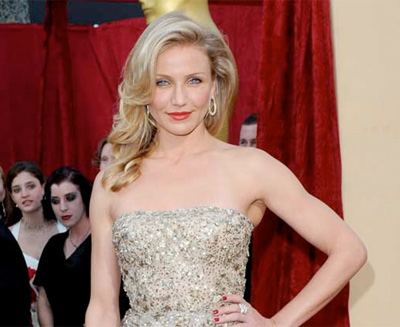 Introducing Redken Straight Collection: Straight strands are a staple on the runways of Fashion Week as they are for many women on the street. The smooth look is simple, classic, and polished and will never go out for style (at least for Marta:) However, achieving the ultra-sleek straight look has been difficult for women with different hair types to attain. Redken has found the solution with its new Straight Collection customized for fine, medium, and coarse hair types.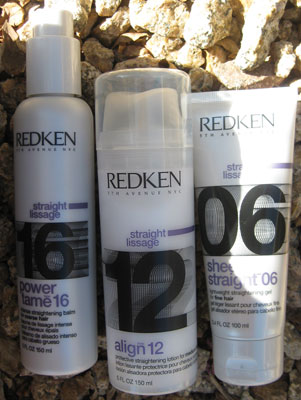 "Whether it is working backstage at Fashion Week or styling a client's hair at the salon, straight hair has always been in-demand look for women," says Rodney Cutler, owner of Cutler/Redken Salons. "It's a classic style, which suits many women."
The Straight Collection consists of 3 products with the ultimate straightening formulas for specific hair types:
NEW sheer straight 06 lightweight straightening gel for fine hair, $15 for 3.4 oz. Available July 2009 at redken.com for salons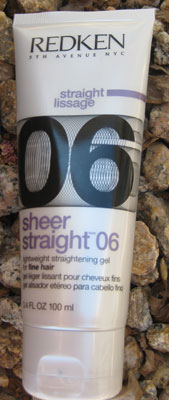 Harry Josh Master Stylist Behind Gisele's Hair Reveals Spring's Most Wanted Hairstyles : Trends can be fleeting, but you can always count on the experts at John Frieda to help you achieve timeless yet of-the-moment style with effortless tricks and accessible product recommendations.
Harry Josh, the master stylist behind the iconic looks of A-listers like Gisele, Ellen Pompeo and Fergie, John Frieda International Creative Consultant Harry Josh tells Cosmopolitan magazine in its May issue (on stands now) how to achieve the season's must-have style no matter what your hair type.
Got Fine Hair?
THE GOAL: A natural look that adds volume and movement every time you turn your head.
THE TRICK: Focus on the lower part of strands and stop stressing about all-over waves.
HOW TO: Blow dry the top portion of hair from cheekbones up. Leave the bottom of your hair slightly damp and coil it into a tight bun. Blast the bun with a blow-dryer until its dry. Mist with a flexible hair spray like John Frieda Luxurious Volume All-Out Hold Hair Spray, $6.50.

TotalBeauty.com content:
These haircuts and updos added oomph to flat-haired celebrities like Jennifer Aniston and Jessica Biel

Fine hair can be tricky to style — do it wrong and you wind up with flat, lifeless strands. To save you from yet another hairstyling headache we got celeb stylist Nelson Chan of the Nelson J salon in Beverly Hills, Calif., to dish on what celebrity-inspired cuts and styles will pump up your fine-textured strands.