All Posts Tagged With: "hair styling products"
Carey Mulligan stepped out in style on Monday night, October 24th, 2011, for the Hollywood Film Awards. Jenny Cho, Suave Professionals Celebrity Stylist created her polished & graceful look to compliment her LBD. Follow Cho's simple steps to recreate this feminine look.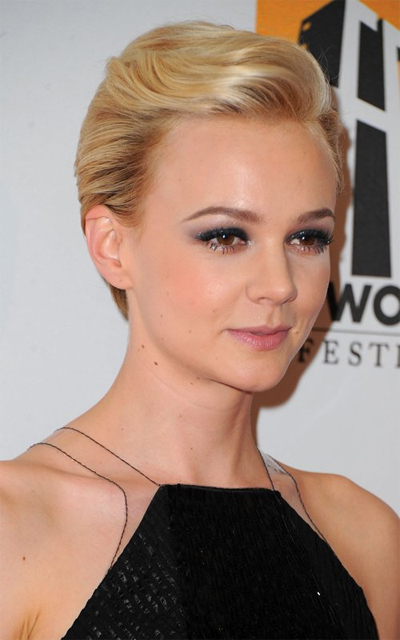 Jenny Cho, Suave Professionals Celebrity Stylist creates a polished & graceful look for Carey Mulligan
Celebrity Hairstyle: "Short hair can be styled in many different ways. I have so much fun working with Carey because we get to play, be adventurous and do something slightly different each time. I was inspired by the 50's pompadour for this event. I wanted her hair to be feminine, polished and gracefully pulled away from the face" says Jenny Cho, Suave Professionals Celebrity Stylist.
How to get Carey Mulligan's hairstyle:
NEW YORK, NY (August 29, 2011) – Living Proof Full Thickening Cream has been selected Best Volumizing Styling Product by QVC viewers in the multimedia retailer's third annual Customer Choice Beauty Awards. Nearly 30,000 customers voted for their favorite brands and products over a two-week period and the winners were revealed during two live broadcasts on August 27. Customers chose favorites from among many prestige beauty brands in more than 25 categories, including cosmetics, hair care and skin care.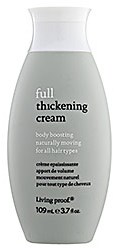 Marta Walsh's Best Product Pick of The Day: Leonor Greyl Detangling Milk Styling Spray aka Leonor Greyl LAIT LUMINESCENCE. It's very sheer, I like how the spray is misty not 'aggressive' too wet one big spray, perfect for not weighting down my hair. Smells pleasant. I apply on wet hair before blow drying.
LAIT LUMINESCENCE is a leave-in, dangling styling product formulated with full of plant extracts, vegetal oils, and without silicone, this two-phase lotion turns milky when shaken, before use. It's GOOD:)
My new great drugstore find: Garnier Fructis Style Anti-Humidity Hairspray. This hairspray seals my hair after a blow out, doesn't make my hair feel sticky, hair remains soft, silky, and frizz-free throughout the day.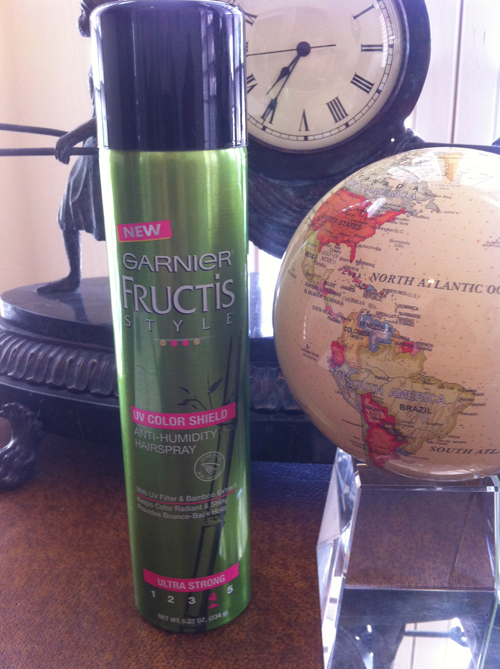 Garnier Fructis Style Anti-Humidity Hairspray with UV Filter & Bamboo Extract
NEW Hair Styling Products for Frizzy Hair: Redken Real Control Slim Supreme for Dense, Dry, Sensitized Hair ($16) is my new discovery. This super silky hair serum tames my frizzy and over voluminous hair. Can you believe some people like me actually need to take the hair volume down. Seriously, I have hair volume for two LOL. Lastly, it smells amazing!
These last few weeks of summer is all about looking good —whether you're channeling poolside chic or beach beautiful. On Saturday, August 7, 2010, Lavetta Fajardo for Kim Vo Salon at the Mirage took summer beauty to a whole new level, creating this perfectly playful look for Tinsley Mortimer, who was celebrating her birthday at Tao Beach.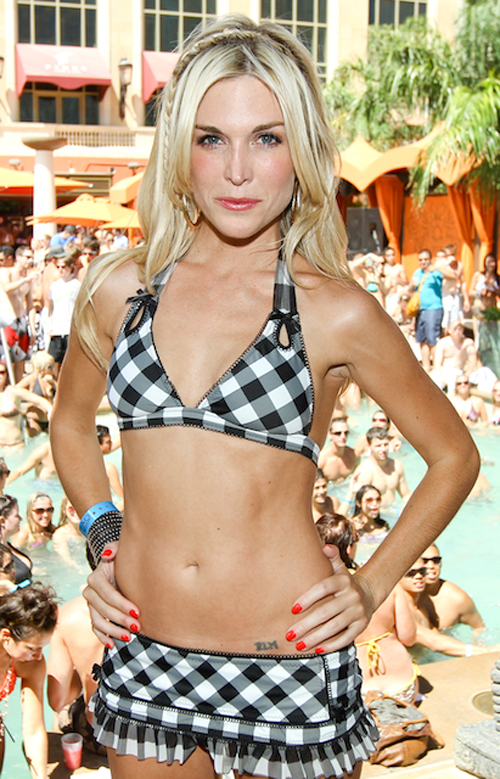 Tinsley Mortimer. Photo by: Tony Tran/Powers Imagery
How To Get Tinsley Mortimer's hairstyle:
Summer Hair Care: Have you seen the NEW Pantene collection? All new formula and new fragrance and Marta Walsh's is loving it. All work amazing on my hair, especially the new Pantene hair styling products. The Pantene line suitable for my wavy fizz prone hair type is their Medium-Thick Frizzy to Smooth collection. Make sure you pick the new Pantene formula best for your hair type!

L To R: Pantene Medium-Thick Hair Style Spray Heat Protection & Shine. Helps protect against heat damage while blow drying or using a styling iron. Pantene Medium-Thick Hair Style Creme Straighten & Smooth calms frizz for a satiny smooth look.
I'm already a huge fan of Avon Advance Techniques Dry Ends Serum and their haircare line in general. This is why I was super excited to try their latest product addition: Avon Advance Techniques frizz control lotus shield. I'm absolutely blown away with how great this product works on my hair to control frizz for days, and I mean days.

My hair is wavy but I like to keep it straight most times and I'm always on the lookout for hair styling products that keep my hair straight and frizz free especially the second and third day. See, because of my busy schedule I normally don't wash my hair every single day so I need a product that will help my hair keep fresh for at least 2 days after my first blow out. Avon Advance Techniques frizz control lotus shield does all that!
Redken Styles Chloe Sevigny Resort 2011 Launch. On Tuesday, June 8, 2010, Chloe Sevigny launched a Pre Spring 2011 collection with Opening Ceremony. The presentation, held at Elizabeth Street Gallery in New York City, was a garden tea party with influential friends of Chloe who wore the collection comprised of springtime dresses, knitwear, accessories, shoes, and special contributions from an array of other collaborators.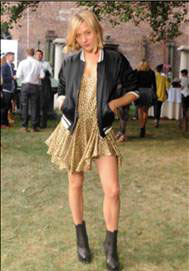 GET THE LOOK: Hairstylist Stephen Lewis worked on Kate Mara at Sundance 2010 on Friday using Leonor Greyl products.
"Kate Mara wanted to wear a hat but I applied some Serum de Soie Sublimateur to her dry hair and worked it in. I then ran a blow dryer through her hair to give it volume and a tussled look. I finished the look with Eclat Naturel on my fingertips and she was ready to go!"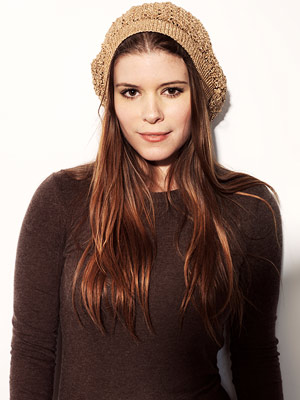 KATE MARA, happythankyoumoreplease