All Posts Tagged With: "Shine Spray"
Redken Styles Chloe Sevigny Resort 2011 Launch. On Tuesday, June 8, 2010, Chloe Sevigny launched a Pre Spring 2011 collection with Opening Ceremony. The presentation, held at Elizabeth Street Gallery in New York City, was a garden tea party with influential friends of Chloe who wore the collection comprised of springtime dresses, knitwear, accessories, shoes, and special contributions from an array of other collaborators.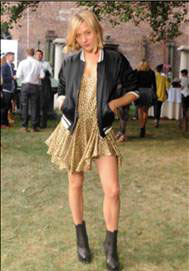 GET THE LOOK: Love Marion Cottilard hairdo at the 2010 Golden Globe Awards? Marion Cotillard's dramatic Golden Globe hair look, created by master stylist Robert Vetica, complemented her elegant Dior gown with a subtle touch of rock and roll.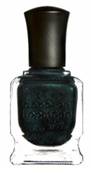 Manicurist Deborah Lippmann polished off some of Hollywood's hottest looks at the Golden Globes on Sunday. Past Golden Globe winner Marion Cotillard wore Don't Tell Mama. The young and modern shade was the perfect accent to her green Dior gown.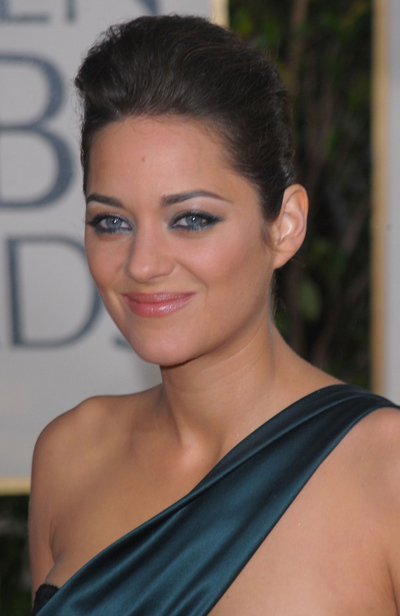 "I wanted a look that was glamorous, but with an edge," said Vetica, "and was inspired by the rock and roll pompadours of the 50s, further strengthened with a sleek, modern French twist. Since shiny, healthy-looking hair was essential to the look, I first applied argan oil-infused Moroccanoil Treatment to wet hair, and blow dried it straight using a diffuser to keep a bit of natural texture. Then I pincurled the entire head front to back, so that hair would easily flow back and up into the pompadour shape. After releasing the pin curls, I ran Moroccanoil Hydrating Styling Cream through the hair with my hands. After brushing back and up, I back combed the top, and pulled the sides back tight, leaving some volume on top. Next, I twisted the hair into a tight french twist which was then asymetrically attached with eye-catching diamond hair clips created by Chopard. I fishined the look with a light misting of Moroccanoil Glimmer Shine Spray to give Marion's hair a beautiful, naturally luminous shine."
Outstanding Actress in a Drama Series nominee Holly Hunter is noted for her formidable mane, and her Emmy's look was no exception as her dramatic locks once again turned heads. Movie-star beautiful and naturally elegant, her waved hair was silky smooth and shiny, and absolutely eye-catching. Star stylist Enzo Angileri who created the look, was inspired by the glamorous metallic sheen of her gown. He created a rich texture emphasized by intense waves, smoothness, and shine.
"I wanted her to look glamorous and goddess-like," said Angileri, "and the hair had to look luminous."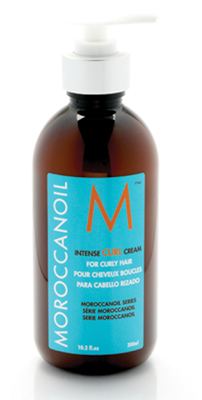 "Holly's hair and color is beautiful," said Angileri, "and I wanted to bring out its deep gold and honey tones for the cameras. Shine was everything in this look since these amazing highlights wouldn't be at all visible in hair that was not shiny enough to reflect the light — especially on camera and in photos.