All Posts Tagged With: "Manicurist"
Good read. Chanel Beauté Interviews from the 2017 Golden Globes. Chanel Beauté Partners with Makeup Artists and Manicurists at the 2017 Golden Globe Award
An Interview with Makeup Artist Mélanie Inglessis (@melaniemakep) on creating her beauty look for Ruth Negga:
What steps did you take to prep for the look, and what inspired you?
Products mentioned in this post are available at: chanel.com
Estée Lauder & Derek Lam SS2012. For the fourth consecutive season, Estée Lauder sponsored the beauty look (makeup & nails) at the Derek Lam SS 2012 runway show! Translucent skin with sun-drenched contours, a glaze of a ginger-hued gloss and neutral nails ruled the catwalk at Lincoln Center on Sunday, September 11th.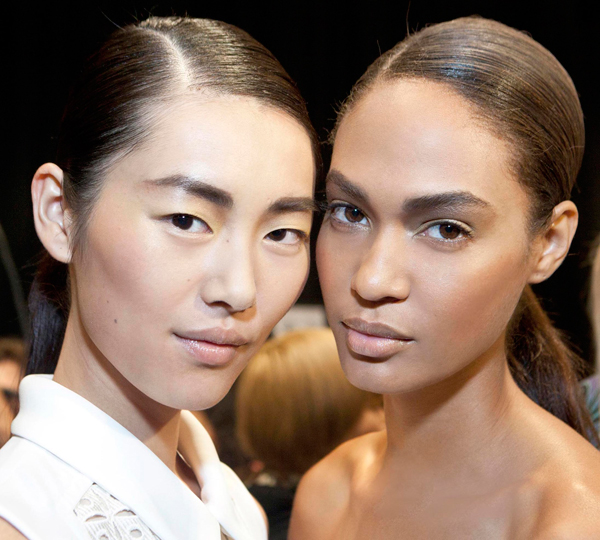 Model Liu Wen (L) and Joan Smalls beautiful at the Derek Lam SS2012 runway show
New York Fashion Week Fall Winter 2010 Nail Trends: Models at the Peter Som Fall 2010 Fashion Show rocked the runway with Zoya Nail Polish in Charity, $7. The nail look backstage at Peter Som was created by manicurist Jackie Saulsbery. Available at www.zoya.com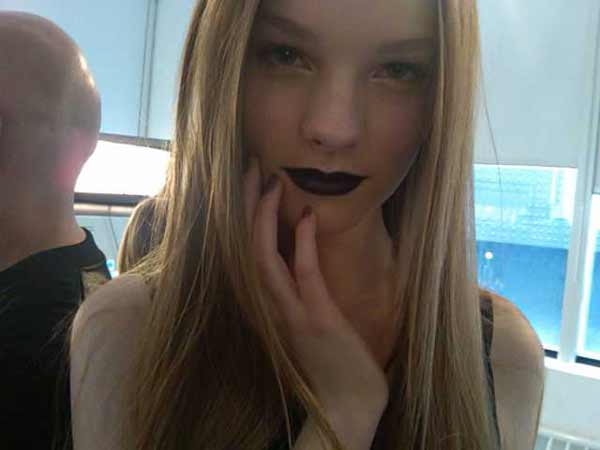 New York Fashion Week Fall Winter 2010: Seattle native and downtown New York denizen Chris Benz saw all of his influences collide in a spectacular way on Monday, Febuary 15, 2010, for his Fall 2010 presentation. The collection mixes the patterns, textures and utility of clothes made for the Great Outdoors as worn by the renegade, Outward Bound Debutante.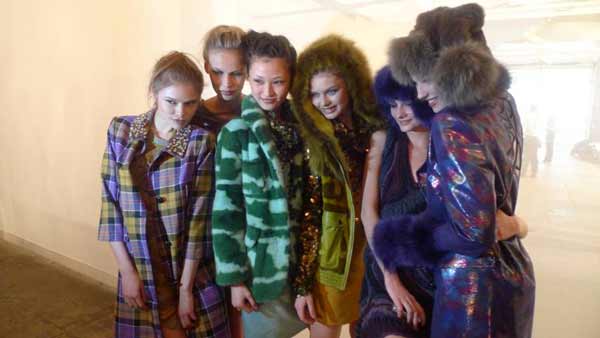 Makeup Tutorial: Lead makeup artist Daniel Martin (who helped create the Chris & Tell shade with the designer for Spring 2010) wanted a "makeup" makeup look, so he and Chris settled on what they're calling Gothic Chic. The eyes and the lips were given equal attention. The eyes were smoky in gradations of shimmery charcoal and chocolate. Daniel used the new Ombre Magnétique, a mousse-like cream shadow, in black, layered with Color Design Eye Shadow in Guest List, an opaque espresso shade. For the lashes, several coats of Hypnôse Drama Mascara in Excessive Black, and for the eyeliner, Le Stylo Waterproof EyeLiner in Noir along the waterline, completed the look.
GET THE LOOK: Love Marion Cottilard hairdo at the 2010 Golden Globe Awards? Marion Cotillard's dramatic Golden Globe hair look, created by master stylist Robert Vetica, complemented her elegant Dior gown with a subtle touch of rock and roll.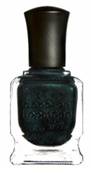 Manicurist Deborah Lippmann polished off some of Hollywood's hottest looks at the Golden Globes on Sunday. Past Golden Globe winner Marion Cotillard wore Don't Tell Mama. The young and modern shade was the perfect accent to her green Dior gown.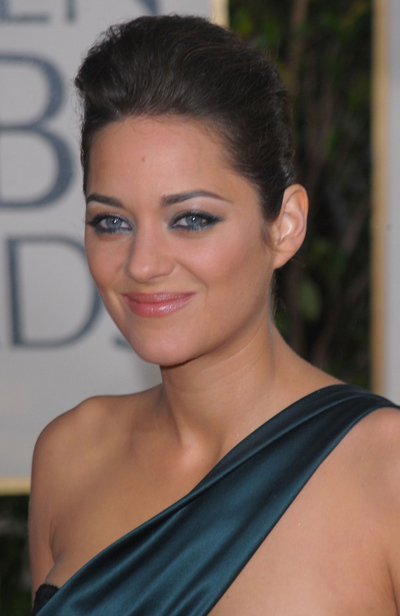 "I wanted a look that was glamorous, but with an edge," said Vetica, "and was inspired by the rock and roll pompadours of the 50s, further strengthened with a sleek, modern French twist. Since shiny, healthy-looking hair was essential to the look, I first applied argan oil-infused Moroccanoil Treatment to wet hair, and blow dried it straight using a diffuser to keep a bit of natural texture. Then I pincurled the entire head front to back, so that hair would easily flow back and up into the pompadour shape. After releasing the pin curls, I ran Moroccanoil Hydrating Styling Cream through the hair with my hands. After brushing back and up, I back combed the top, and pulled the sides back tight, leaving some volume on top. Next, I twisted the hair into a tight french twist which was then asymetrically attached with eye-catching diamond hair clips created by Chopard. I fishined the look with a light misting of Moroccanoil Glimmer Shine Spray to give Marion's hair a beautiful, naturally luminous shine."