All Posts Tagged With: "Deborah Lippmann"
HOT Nails. IT nail polish for this season by Marta Walsh is I Know What Boys Like by Deborah Lippmann the perfect blue purple nail polish. They go really really well with a diamond (real or fake) bracelet . Try it you LOVE it xx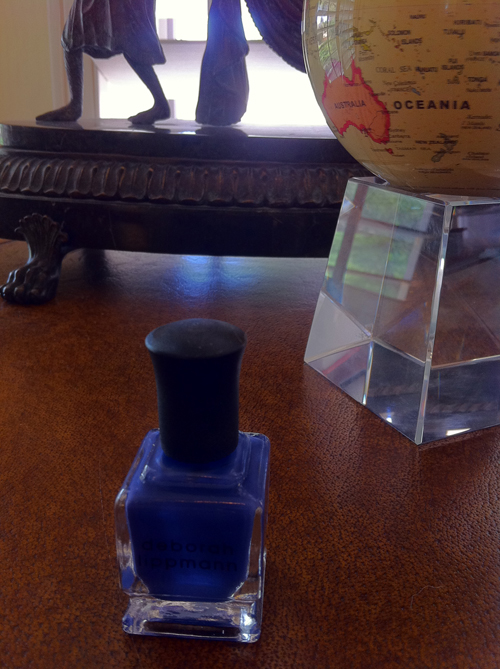 I Know What Boys Like by Deborah Lippmann Nail Polish
Summer Nails. Add a pop of colors to your nails this spring and summer with the hottest most fashionable shades from Deborah Lippmann!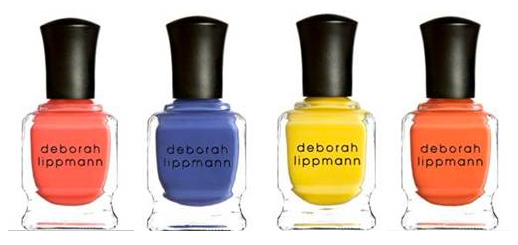 From Left to right: Girls Just Want To Have Fun, I Know What Boys Like, Yellow Brick Road, Lara's Theme
On the Oscars 2011 Anne Hathaway – the hostess with the mostest – donned many gorgeous looks on the red carpet and on stage. One thing that stayed consistent was her nails. No matter what color her outfit, her manicure coordinated with all.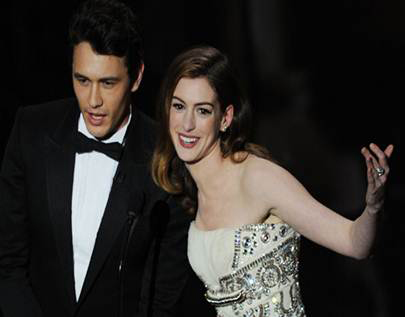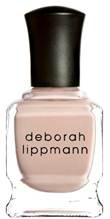 Celebrity manicurist Deborah Lippmann painted Anne's nails in her new shade called Naked, a clean bare beige hue that complemented her porcelain skin as well as all of her outfits that she wore on stage.
Lady Gaga's nails. Lady Gaga is always pushing the envelope and exploring new trends. This year's Grammy Awards proved no different. The award winner arrived in an egg pod and emerged wearing a bold, yellow nail. The nail color is a new addition to Deborah Lippmann's line and is called Yellow Brick Road. Celebrity manicurist Deborah Lippmann selected the color with the star to complement the canary yellow outfit she donned during her stage performance.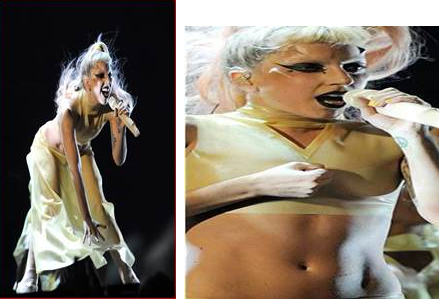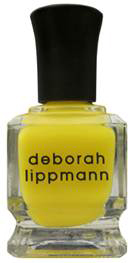 Yellow Brick Road launches on April 15 and will be available for $16 at www.deborahlippmann.com.
Loving the Lady Gaga inspired Bad Romance nail polish by deborah lippmann! Seriously hot. Marta says:) <3
Are you loving Lady Gaga's nail polish on Vanity Fair September 2010 cover, like I do? It is a Deborah Lippmann nail polish in Waking Up In Vegas. Leading fashion manicurist Deborah Lippmann is the go-to girl for Hollywood's hottest nails! The nail polish trend-maker styled Lady Gaga's nails for Vanity Fair's September cover with Waking Up In Vegas. The putty-licious gray crème is a super-sultry rendition of the popular grey-nail look.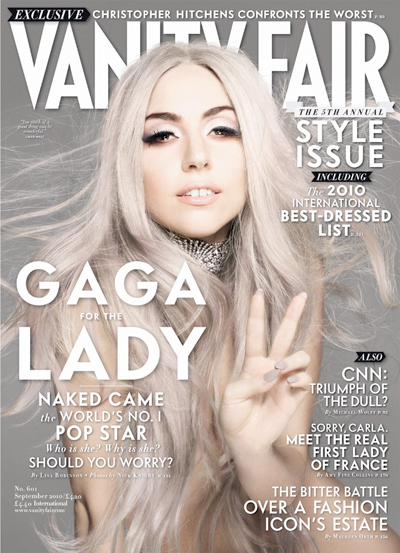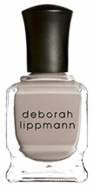 The first time the pair met, Lippmann applied Ruby Red Slippers to the popstar's nails—an encounter that inspired bold new addition to the Deborah Lippmann line, Bad Romance.
Sneak Peek: The cover for the next V Magazine (issue #65) which hits newsstands Tuesday, May 11th, 2010: "The Summer Scorcher issue," starring gorgeous actress Scarlett Johansson. Scarlett stars in Iron Man 2 which opens in theaters today, May 7th, 2010. The 21st century starlet was shot by famed photographers Inez van Lamsweerde and Vinoodh Matadin, and discussed her transformation as a woman with the various challenges she has faced throughout her career as an actress.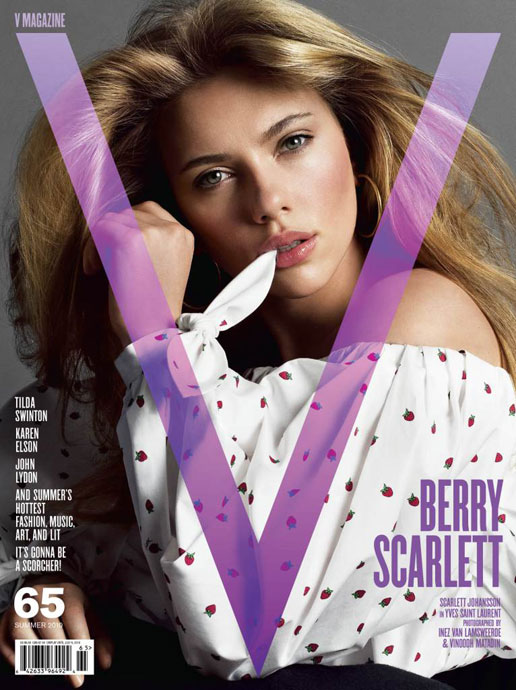 "Working with these incredible hair and makeup teams, you go in looking like a schmoe, and you come out like a movie star."-Scarlett Johansson
Deborah Lippmann nail lacquers were one of the most popular choices for painting nails backstage during New York Fashion week Fall 2010 and also on the red carpet, think Oscars 2010. These nail polishes surly set some of Spring/Summer 2010 nail trends.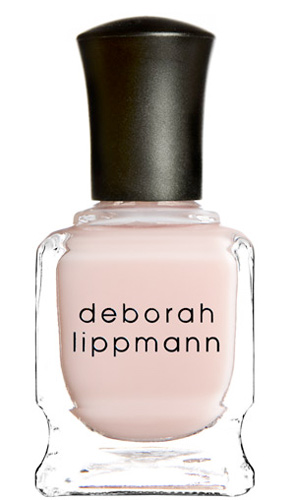 TINY DANCER Sweet spot pink (sheer),$16.00. Seen on Meryl Streep Oscars 2010 (which Marta's is wearing and loving right now:)
Oscars 2010 Nail Trends: Deborah Lippmann has been the authority on hot nail trends this year, so it's no surprise Meryl Streep and Kate Winslet put their hands in her hands for the Oscars this year!
Meryl Streep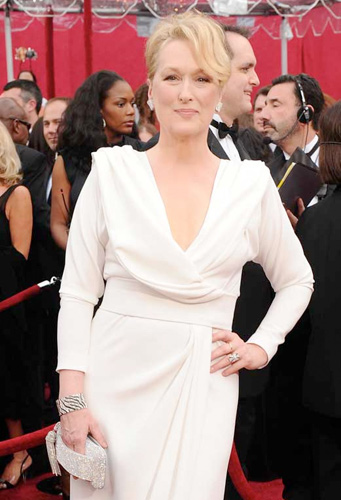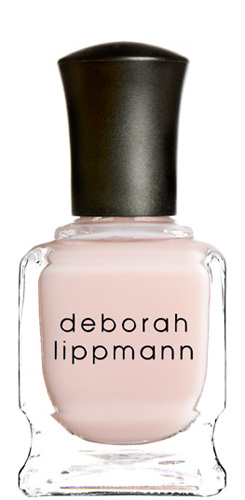 Meryl Streep accompanied her Chris March gown with a light blush from Deborah Lippmann called Tiny Dancer Sweet spot pink (sheer), $16.00.
Here's one look of show that's standing out amidst all the bold, urban, and even vampire-inspired beauty trends we've seen at Fall 2010 Fashion Week: Lela Rose looked up to the sky, the moon, and the stars for the beauty inspiration of her fall 2010 fashion show.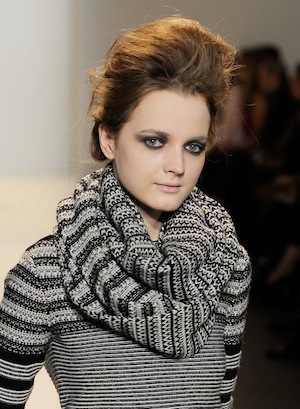 A celestial beauty on the Lela Rose Fall 2010 runway.
Photo: Jemal Countess/Getty Images
Makeup artist Tina Turnbow for Beauty.com created a moonlight smokey eye effect using a shimmery dark gray eye shadow (from the Tarte Eye Couture Palette). "The color looks like the midnight sky and the irridesence is reminiscent of the stars," she says. "The shape of the eye shadow is spherical because it goes well into the inner corners, which makes it look round like a planet and opens up the eye." Even the lip has a celestial twist. "It's a cloudy sheer white gloss," says Turnbow. The models' nails were painted with Deborah Lippmann Across The Universe nail polish, a midnight blue with lots of sparkle–another nod to the sky and the stars. Read full article in dailymakeover.com
For more Beauty Trends and News visit dailymakeover.com