All Posts Tagged With: "Yves Saint Laurent"
Emily Blunt has been named the new face and ambassadress of Yves Saint Laurent's Opium fragrance! TM has just found out that…After ten years of absence, Yves Saint Laurent's legendary fragrance OPIUM is now making a grand comeback on our screens. Yves Saint Laurent introduced OPIUM in 1977. More than anything, the scandal of the fragrance lays in its name and…the talented British actress, Emily Blunt is the new face and ambassadress for OPIUM. Emily's ad campaign was shot for TV by Romain Gavras and print by famed fashion photographer Patrick Demarchelier. Stay tune for the Behind the Scenes pics, videos, interviews and making of…
New fragrance obsession: Yves Saint Laurent Belle D'Opium Parfum Spray which I bumped into Sephora Scottsdale this evening. Needless to say I was in love. Casablanca Lily, Incense, Jasmine Absolute are some of the fragrance notes. I'm also tempted to get the original Opium perfume which smells very exotic and mysterious (my kinda scent). Have you tried it? LMK know your thoughts.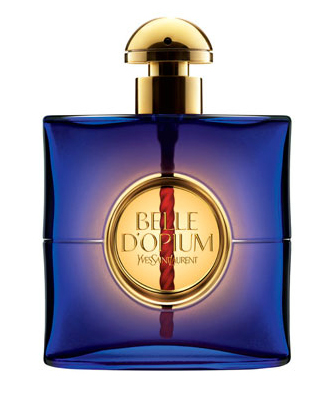 Yves Saint Laurent Belle D'Opium Parfum Spray
Redken Creative Consultant Guido styled the hair at the Spring/Summer 2012 Yves Saint Laurent fashion show, October 3rd, 2011, taking inspiration from the fashion house's own rich history, mirroring a collection which also seemed to be a chic, well-cut update of their revered style.

Yves Saint Laurent Spring/Summer 2012 Paris Fashion Week
"YSL has such a heritage that it's always its own reference. This is a very glamorous, very womanly woman. It's a wet look hairstyle, with all of the hair is kept away from the face, like an actress. Raking the fingers through the hair adds a richness to it."–Guido, Redken Creative Consultant
Redken Products Used:
Paris Fashion Week SS 2011. At Yves Saint Laurent, the look was once again, wet with high-shine, but this time it was an inverted roll around the head, inspired by a strong woman.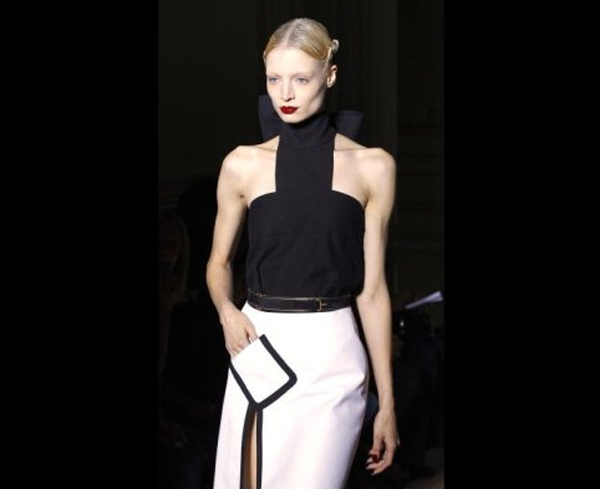 image via www.huffingtonpost.com
"For this show, the designer wanted a very structured look, so we went with a style that is very close to the head and high-shine and wet looking. This represents a very strong woman and the shine adds a bit of drama." –Guido, Redken Creative Consultant
Redken Products & how to:
To celebrate The Town's debut in theaters today, September 17th, 2010, with Rebecca Hall, Blake Lively, John Hamm and Ben Affleck, NARS highlights Rebecca's looks from the film's recent premieres at the Toronto International Film Festival and the Venice International Film Festival. Created by Stephen Sollitto for NARS Cosmetics, below are details on what she wore!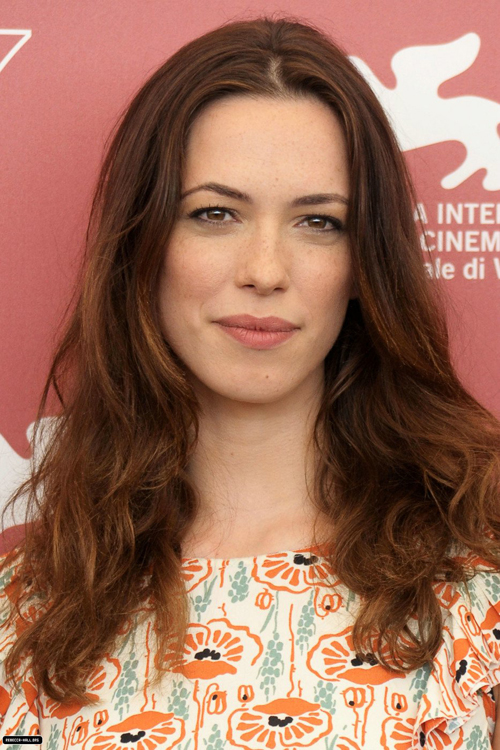 Rebecca Hall at the Venice International Film Festival (Day, September 4, 2010)
To complement her printed Prada dress during the day, Stephen kept the look pretty but simple.
YSL's Fall Makeup Look 2010. This season the YSL woman takes to the stage. She is excessive, flamboyant, passionate. She experiments with color to reinvent herself. Her life is a theatre. She plays with textures and shades: satin skin, velvet lips, eyes shimmer in metallic hues. There are no rules. She is after all, the YSL Woman!
GET THE LOOK
FACE :
PERFECT TOUCH N° 6 – Gold beige
Sneak peek to V Magazine's The Sexy Body Issue, which includes a 20-page collections story by Willy Vanderperre and styled by Olivier Rizzo. The story underscores the message of The Sexy Body Issue, which is that beautiful bodies and shapely women are firmly back in fashion. The story's casting, which features everyone from Miranda Kerr (who just got engaged to actor Orlando Bloom) to Kasia Struss to Karolina Kurkova to Jacquelyn Jablonski, reflects that.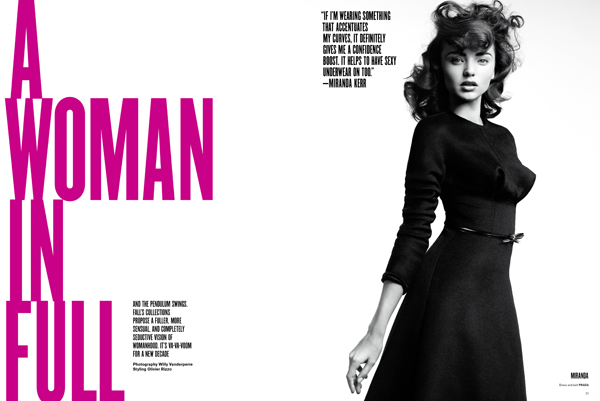 "If I'm wearing something that accentuates my curves, it definitely gives me a confidence boost. It helps to have sexy underwear on too." – Miranda Kerr
Sneak Peek: The cover for the next V Magazine (issue #65) which hits newsstands Tuesday, May 11th, 2010: "The Summer Scorcher issue," starring gorgeous actress Scarlett Johansson. Scarlett stars in Iron Man 2 which opens in theaters today, May 7th, 2010. The 21st century starlet was shot by famed photographers Inez van Lamsweerde and Vinoodh Matadin, and discussed her transformation as a woman with the various challenges she has faced throughout her career as an actress.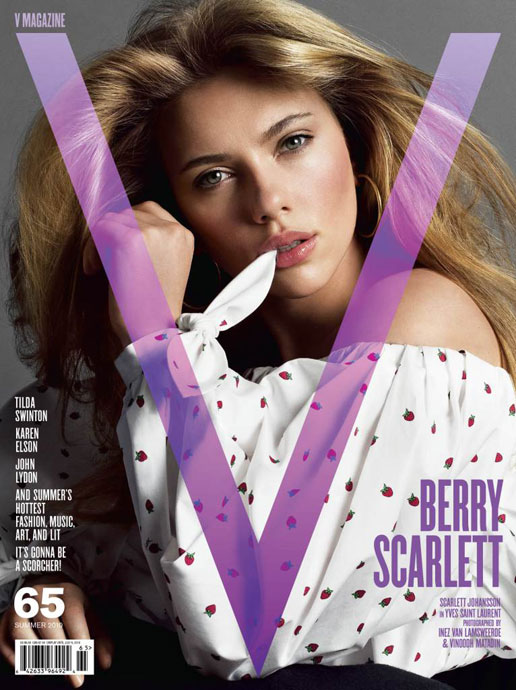 "Working with these incredible hair and makeup teams, you go in looking like a schmoe, and you come out like a movie star."-Scarlett Johansson
Oscars 2010 Nail Trends: Deborah Lippmann has been the authority on hot nail trends this year, so it's no surprise Meryl Streep and Kate Winslet put their hands in her hands for the Oscars this year!
Meryl Streep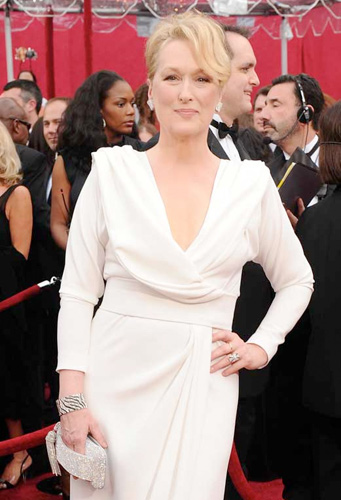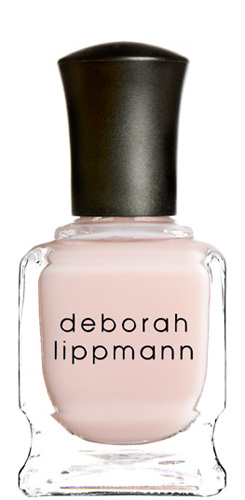 Meryl Streep accompanied her Chris March gown with a light blush from Deborah Lippmann called Tiny Dancer Sweet spot pink (sheer), $16.00.
At yesterday's Yves Saint Laurent show in Paris, Redken Creative Consultant Guido was backstage working his magic to put the finishing touches to the overall look of the designers' Fall/Winter 2010 collection.
Find out the must-have products and inspiration for the Yves Saint Laurent show hairstyle in Paris!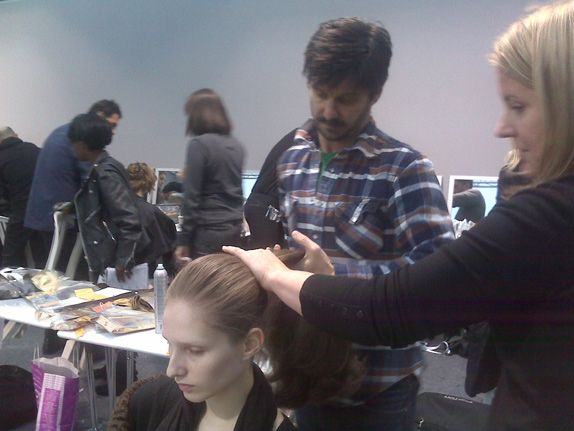 The hairstyle and inspiration: Inspired by the refined, modern, elegant and bourgeois French woman, Guido created a stylized, sophisticated chignon with lacquered look around the front hair line. "At Yves Saint Laurent, we took a classic chignon and modernized it for this house; the key was using Redken hardwear 16 super strong gel along the hairline to give it that lacquered effect." -Guido, Redken Creative Consultant