All Posts Tagged With: "chignon"
Frederic Fekkai Celebrity Stylist Renato Campora created a fresh and glamorous hairdo for Amanda Seyfried at her NYC "Chloe" premiere last night.
The Hairstyle and Inspiration: A fresh and modern take on the classic Hollywood glamour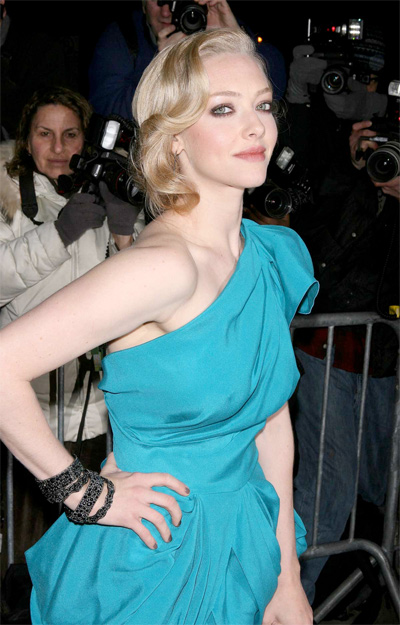 The Hair Tutorial: First, on the wet hair Renato created a side part, to add softness to the look. He then sprayed the Fekkai Coiff Perfecteur Anti-Frizz Silkening Crème before blow drying the hair. He used a 1 inch curling to create the soft waves. Because Seyfried has beautiful long hair, he separated the hair into two sections before pulling both into a chignon.
Jessica Simpson at the Vanity Fair Oscar Party 2010. The hairstyle: gorgeous. The Style Genius: Celebrity Hairstylist Ken Paves.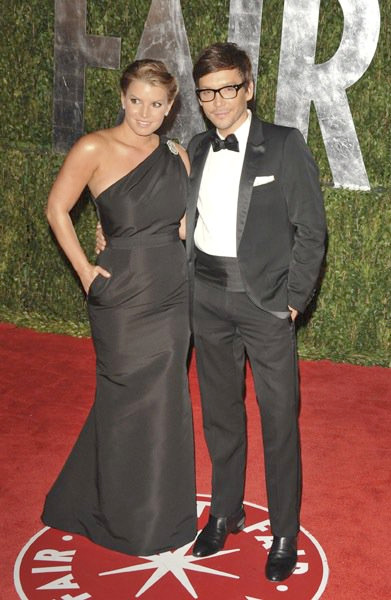 L to R: Jessica Simpson and Ken Paves via www.facebook.com/kenpaves
The Hair Tutorial by Ken Paves: "I created an updo on Jessica that's young and fresh, but still sophisticated and modern depending on which angle you view it from. I started off on her air-dried hair, and sprayed my Ken Paves Volumizing Spray ($22: Ulta) all over, and began curling it with my 1 inch curling iron (Ken Paves Curling Iron, $60: Ulta) to give the hair some bend.

Getting glam for the Oscars Red Carpet is never an easy feat! Whether it be getting the perfect 'do, a clear complexion or a pearly white smile, our beauty insiders have you covered. Below are some tips and tricks used by the celebrities for getting an award winning look:
Award-Winning Hair Style
Iconic hairstylist Oribe recommends: "To add a little shine and sparkle into any Oscars look, I recommend 24K Gold Pomade. It's a nice unexpected element that will transform your hair into something extraordinary. 24K is rich in ingredients that impart a beautiful sheen to the hair and can be used with a light hand to add glamour to a chignon, bun or any red carpet-worthy style."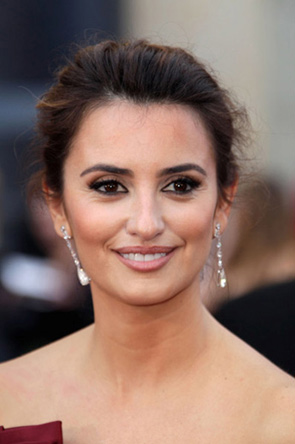 Oribe styled Penelope Cruz' hair for Oscars 2010
Award-Winning Hair Color
Celebrity Haircolorist Lorri Goddard-Clark recommends: "Before coloring your hair for the big day, make sure you have had your hair freshly cut – this allows your highlights to look like the sun kissed your hair. Always mark your favorite part (side, middle, center, etc.) before highlighting and when applying the color, keep highlights finer near your scalp and heavier at the ends for a more natural appearance. This is sure to keep color bright and vibrant!"
At yesterday's Yves Saint Laurent show in Paris, Redken Creative Consultant Guido was backstage working his magic to put the finishing touches to the overall look of the designers' Fall/Winter 2010 collection.
Find out the must-have products and inspiration for the Yves Saint Laurent show hairstyle in Paris!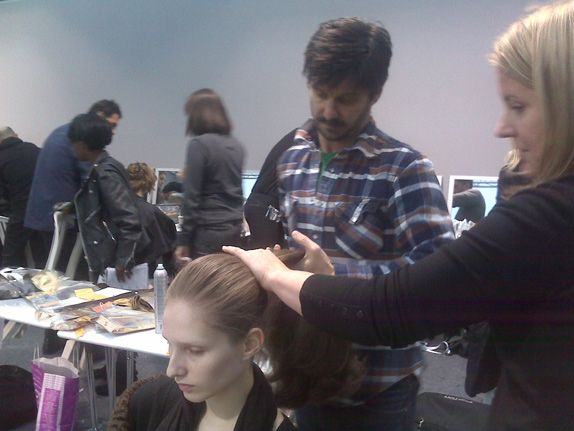 The hairstyle and inspiration: Inspired by the refined, modern, elegant and bourgeois French woman, Guido created a stylized, sophisticated chignon with lacquered look around the front hair line. "At Yves Saint Laurent, we took a classic chignon and modernized it for this house; the key was using Redken hardwear 16 super strong gel along the hairline to give it that lacquered effect." -Guido, Redken Creative Consultant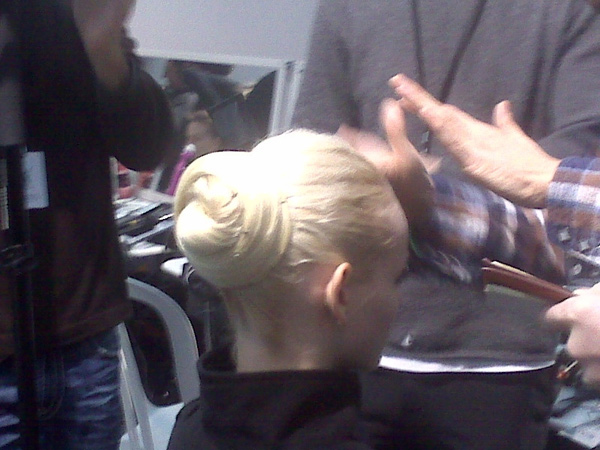 Pantene Celebrity Stylist, Danilo, created Diane Kruger's hairdo for the Academy Awards 2010. The hairstyle: Contemporary Chignon.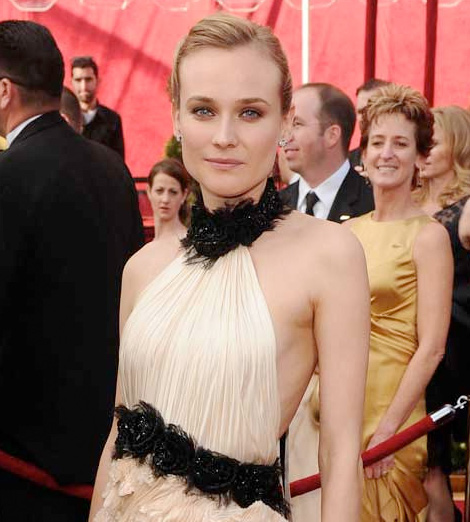 Hair Tutorial: How to get Diane Kruger's  Oscars 2010 hairstyle by Danilo. Step-by-step instructions for recreating the look at home!
1. Cleanse and condition hair with the Pantene Pro-V Restoratives Frizz Control Shampoo and Conditioner
Frederic Fekkai's Renato Campora styled presenter, Kristen Stewart for Oscars 2010. The hairstyle and inspiration: A modern, edgy look with a young vibe.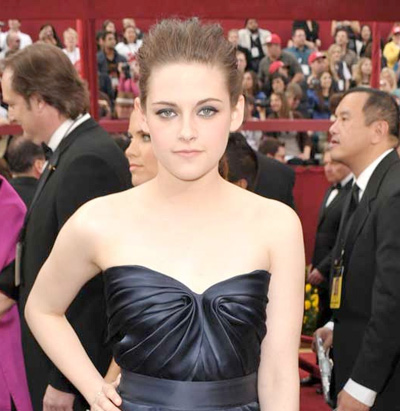 How to get Kristen Stewart's Oscars 2010 hairstyle:
Campora started out by applying FEKKAI COIFF STRONG HOLD VOLUME MOUSSE combing the product through the hair. He dried the hair straight using a FEKKAI LARGE ROUND BRUSH. He then used a 1 inch curling iron to create waves and texture. He added the FEKKAI AU NATURAL DRY SHAMPOO for extra volume and movement.
At the Prada Fall/Winter 2010 runway show in Milan, Redken Creative Consultant Guido created a 60s inspired lacquered voluminous egg-shaped chignon.
"The look at Prada was all about classic French hairdressing done with a very chic uptown look with a nod to the 60s – a modern take on a classic, sophisticated look." – Guido, Redken Creative Consultant

Miranda Kerr at the Prada AW 2010 Fashion Show in Milan
Products all by Redken:
thickening lotion 06 body builder
hardwear 16 super strong gel
forceful 23 super strength finishing spray



Create the Look:
1- Section hair into two sections by a horizontal part at ear height.
GET THE LOOK: Nominee Diane Kruger's glamorous asymmetrical Jason Wu gown (which BTW Marta loves Diane's dress! Best Dressed for sure!) was the inspiration for the soft, romantic side-chignon that celebrity stylist Mark Townsend created for the 2010 SAG awards.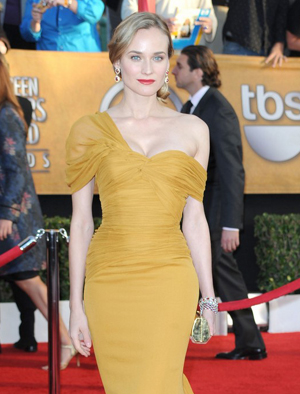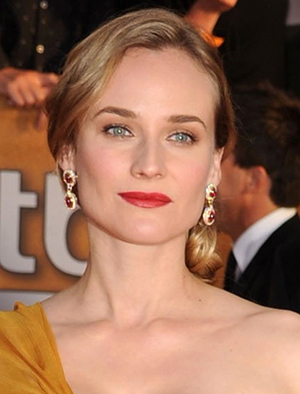 "I started by taking a small amount of Moroccanoil Treatment and finger combed it through Diane's dry hair" explained Townsend. "The original Moroccanoil is super light-weight and absorbs right in, to give the hair amazing shine without weighing it down.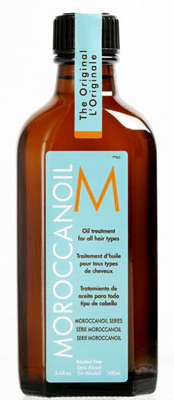 GET THE LOOK: Frederic Fekkai Celebrity Stylist Renato Campora created a sexy undone chignon for Kate Winslet for the 67th Golden Globe Awards. The Look & Inspiration: Renato's inspiration was a glamorous woman leaving her hotel room in a rush. He created a sexy, low chignon with an undone feel and lots of texture.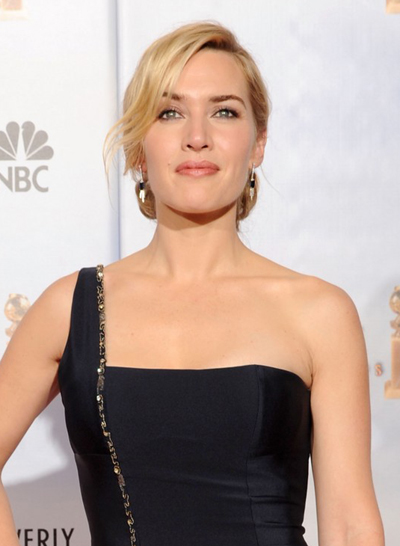 Here's Renato's hair tutorial on how to get Kate Winslet hairdo:
On wet hair Renato applied FEKKAI COIFF STRONG HOLD VOLUME MOUSSE mixed with FEKKAI ADVANCED BRILLIANT GLOSSING CREAM. These two products together provide the right balance to create a texture that leaves the hair hydrated. With the hair still wet, he created a side part and placed pins curls throughout the entire head and dried the hair with a diffuser. Once the hair was 80 percent dry, he removed the pin curls. Renato used his fingers to produce texture and finished drying the hair with the diffuser. He then applied FEKKAI Salon Technician Color Care Anti-Fade Top Coat throughout the hair for shine. Next, he softened the ends by using a curling iron. He then applied the FEKKAI Au Naturel Dry Shampoo all over the head to give the final look some modernity and volume.
Frederic Fekkai SoHo's Andre Rodman transformed the tresses of Sharon Stone, taking her from day to night . David Letterman to the Elton John AIDS Foundation's "An Enduring Vision"
Sharon Stone at the Late Show with David Letterman.  Inspiration: Sixties chic to match her vintage inspired Dior Dress.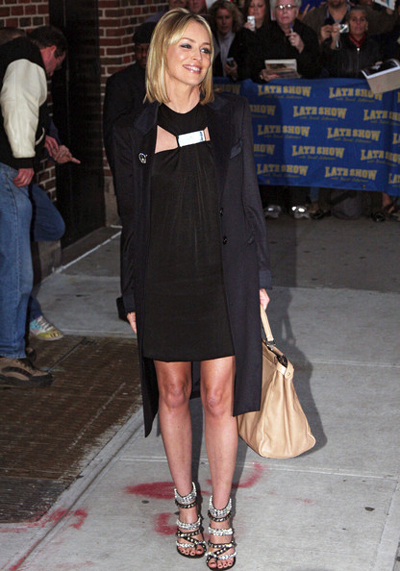 How to Get the Look: For David Letterman, Andre Rodman for Frederic Fekkai did a simple blowout using the Fekkai Extra Large Round Brush to get a stick straight bob. He parted the hair in the middle to frame her face, with a few wispy bangs falling to the front of her face. He created body and fullness at the crown using the Fekkai Full Blown Volume Spray. Finally, he finished the blow dry using Fekkai Top Coat Serum to finish the look.