All Posts Tagged With: "hair style"
In partnership with Matrix, Fergie celebrated the Matrix Destination Event on Sunday, January 28th in Orlando, Florida as the new MATRIX SOCOLOR CULT ICON.
· Fergie: "I love Matrix because they're not afraid to push the boundaries and have a little fun with it all….They like to let you have your style and feel free to make new choices and be individual and show your individual style and personality," said Fergie as she joined fellow artists and Celebrity stylists like Tabatha Coffey, George Papanikolas and Nick Stenson, to celebrate self-expression, creative innovation, and all things Matrix.
I never thought that I would be getting hair style inspiration from a Princess. Sounds cliche but Kate Middleton happens to have a beautiful hair and the matching hair style. What I love about Kate's hair style is that it's really not too much of a hair style. Very long layers and not too many sharp edges makes this hair style very practical to even the fussiest and busiest women. The longer the hair is, like Kate's, the easier it is to maintain.
Think about it, when your hair has long layers you don't have to spend extra time blow drying these stubborn short bangs that get messed up through out the day (did I mention give the hair spray a break), hair  just falls down with ease. Needless to say, Kate's hair color looks in exceptional condition. I recently saw an old photo of  Kate as a young girl and her hair was lighter, dark blonde perhaps. So IF she currently colors her hair to bit of a darker brown shade it's quite inspirational to me to have such sleek and elegant color treated hair. The truth is loves, I believe with just a little TLC to our hair and the right hair care products, Princess or not, we all have a chance!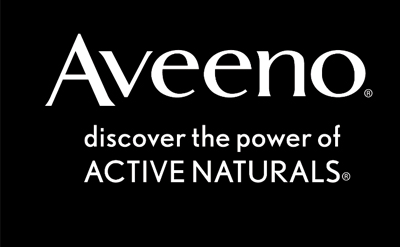 The AVEENO® LIVING COLORTM Hair Care Collection helps to preserve beautiful, vibrant color for up to 40 washes with the help of ACTIVE NATURALS® ingredient Lupine Botanicals. The line includes shampoos and conditioners formulated specifically for fine and medium-thick hair, and a shine glaze to lock in color vibrancy with each use. For more information, visit http://www.aveeno.com/hair-care/living-color
"Disclosure: Compensation was provided by AVEENO® LIVING COLORTM via Glam Media"
"The opinions expressed herein are those of the author and are not indicative of the opinions or positions of AVEENO® LIVING COLORTM"
Pantene Celebrity Stylist Danilo styled Katy Perry for the 2010 American Music Awards. Here he explains to Marta Walsh how to recreate the glamorous look that took her from the red carpet to her show stopping performance.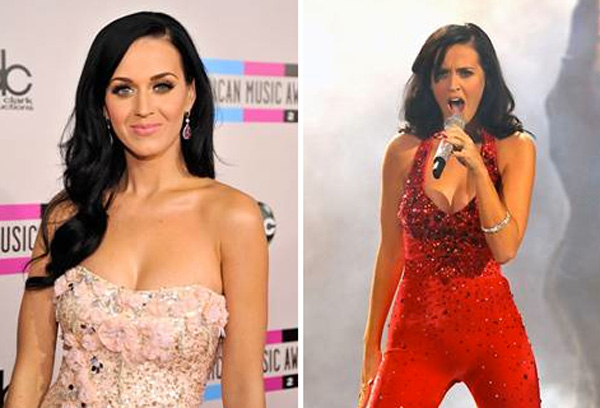 Katy Perry's Look: "Her look was classic Hollywood with a contemporary twist. Katy wanted big, voluminous hair for the show. Using the Fine Collection from Pantene, I was able to vamp up her hair to create long lasting volume."
Get the Look! Step-by-Step:
Getting glam for the Oscars Red Carpet is never an easy feat! Whether it be getting the perfect 'do, a clear complexion or a pearly white smile, our beauty insiders have you covered. Below are some tips and tricks used by the celebrities for getting an award winning look:
Award-Winning Hair Style
Iconic hairstylist Oribe recommends: "To add a little shine and sparkle into any Oscars look, I recommend 24K Gold Pomade. It's a nice unexpected element that will transform your hair into something extraordinary. 24K is rich in ingredients that impart a beautiful sheen to the hair and can be used with a light hand to add glamour to a chignon, bun or any red carpet-worthy style."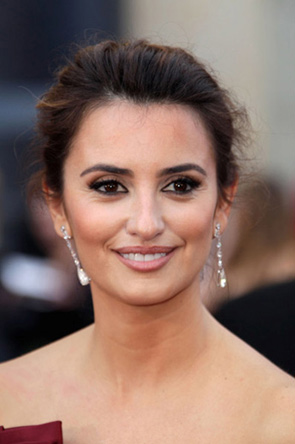 Oribe styled Penelope Cruz' hair for Oscars 2010
Award-Winning Hair Color
Celebrity Haircolorist Lorri Goddard-Clark recommends: "Before coloring your hair for the big day, make sure you have had your hair freshly cut – this allows your highlights to look like the sun kissed your hair. Always mark your favorite part (side, middle, center, etc.) before highlighting and when applying the color, keep highlights finer near your scalp and heavier at the ends for a more natural appearance. This is sure to keep color bright and vibrant!"
Celebrity hair stylist Ken Paves tells Talking Makeup how to get Nelly Furtado's hairdo at the 2009 AMA's!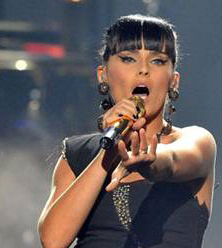 "For Nelly, we (Roberta Rogers from my LA salon and I) created a sleek ponytail with thick, modern chunky bangs. We started by spraying her damp hair with a volumizing spray (try my Ken Paves Healthy Hair Volumizing Spray, $22), and blowing it straight with my Ken Paves Professional Hair Dryer ($100, ULTA), using a Mason Pearson brush.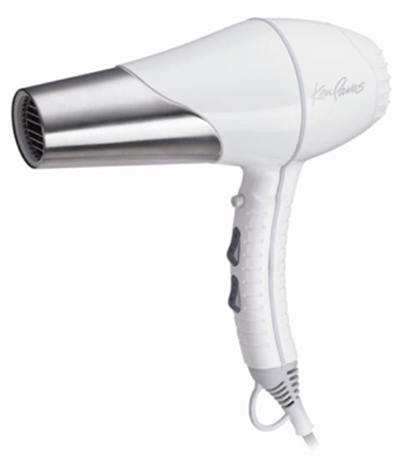 Sneak Peak: Backstage Action at Thakoon's Spring '10 Show during New York Fashion Week.
Here's a Behind the Scenes Look at the "Kick-ass Hair" created by Eugene Souleiman (Global Creative Director) and Eva Scrivo (Master Colorist) for Wella Professionals.
Thakoon's Spring '10 collection demonstrates the dichotomy of east meets west by combining contrasting textures with tight and loose elements. The hair style reflects a surfer meets samurai look with a sleek half pulled back ponytail knot and the remaining bottom half flows down the back into beach tousled waves. Hair color completes the look! Eva Scrivo hand painted extensions with Color Touch demi-permanent with contrasting light and dark tones to create a beautifully, cohesive color palette of natural shades with excellent dimension and shine.