All Posts Tagged With: "Skin"
Summer Skincare. Sun Protection. Summer is almost here for us in Scottsdale Arizona and not too far in the future for the east coast. I'm always on the look out for the best sunscreens or sunblock lotions on the market because of as you can tell, it's a necessity for me. What I like is clean and easy to apply lotions, no strong smell, and maximum and effective sun protection. I find all these features in NEOVA DNA Damage Control Sunscreens.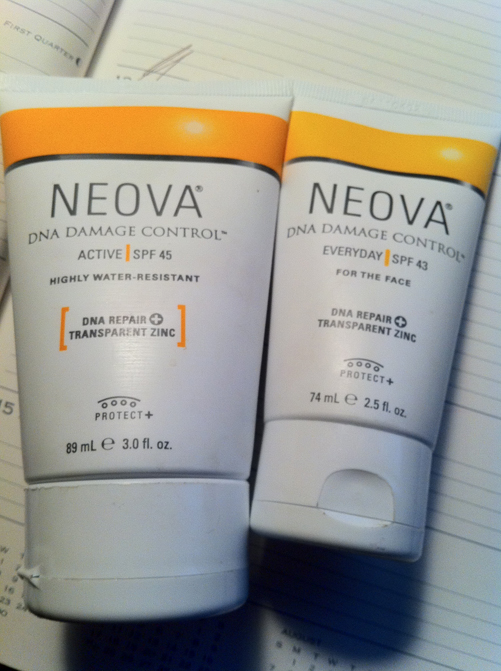 NEOVA DNA Control Active SPF 45 Highly water-resistant for body ($46), and NEOVA DNA Control Everyday SPF 43 for the face ($39). Available through www.smart-sunscreens.com.
More about NEOVA DNA Damage Control Sunscreen:
Hello lovers:) Looking for a decent facial cleanser that is effective yet gentle? Well my pick for today is Bare Minerals Purifying Facial Cleanser with Rare Minerals Active Soil Complex. And if you really gel along with this one the Bare Minerals also includes moisturizers.

Bare Minerals Purifying Facial Cleanser photo by Marta Walsh
Makeup artist Sonia Lee shares with Talking Makeup and Marta Walsh how she prepped Emma Roberts' skin to make her look more radiant than ever for her premiere of "Homework" at 2011 Sundance, last weekend.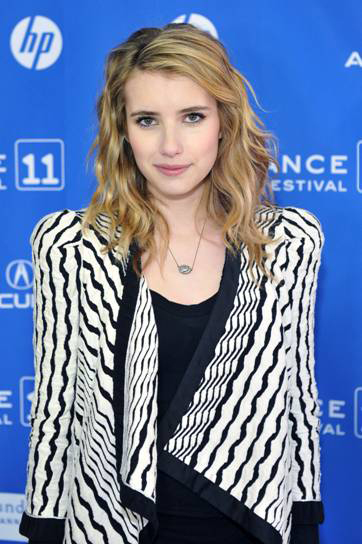 "Emma Roberts has gorgeous young skin. I started with Votre Vu SpecialEyes Intensive Eye Treatment before I applied makeup, and used a bit of Amour d'Ore multi- vitamin oil for face, body and hair to prep her skin and keep the moisture in. Champagne Kisses Enhancing Lip Balm made her lips feel soft and gave me the perfect base for lip color."
Get beautiful skin — once and for all — with expert tips and effective products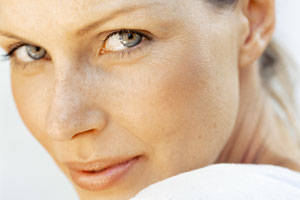 This is a TotalBeauty.com Skin care article
This skin care guide holds the key to the flawless face and body you've always wanted.
Getting glam for the Oscars Red Carpet is never an easy feat! Whether it be getting the perfect 'do, a clear complexion or a pearly white smile, our beauty insiders have you covered. Below are some tips and tricks used by the celebrities for getting an award winning look:
Award-Winning Hair Style
Iconic hairstylist Oribe recommends: "To add a little shine and sparkle into any Oscars look, I recommend 24K Gold Pomade. It's a nice unexpected element that will transform your hair into something extraordinary. 24K is rich in ingredients that impart a beautiful sheen to the hair and can be used with a light hand to add glamour to a chignon, bun or any red carpet-worthy style."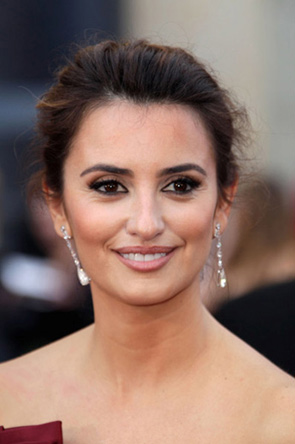 Oribe styled Penelope Cruz' hair for Oscars 2010
Award-Winning Hair Color
Celebrity Haircolorist Lorri Goddard-Clark recommends: "Before coloring your hair for the big day, make sure you have had your hair freshly cut – this allows your highlights to look like the sun kissed your hair. Always mark your favorite part (side, middle, center, etc.) before highlighting and when applying the color, keep highlights finer near your scalp and heavier at the ends for a more natural appearance. This is sure to keep color bright and vibrant!"
Anna Kendrick Oscars 2010: Get The Look
Anna Kendrick, Oscars 2010 best supporting actress nominee. Makeup Artist: Sara Glick. Overall Inspiration: Youthful, ethereal beauty—think soft, natural glowing skin.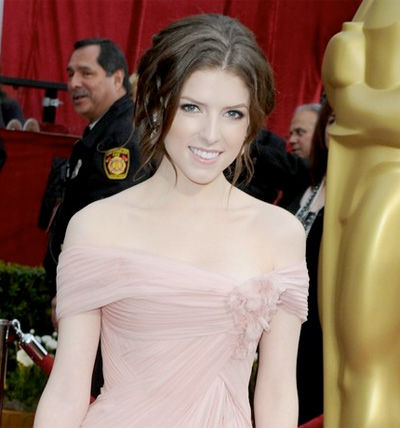 Skincare—Prep: "Anna has beautiful skin and doesn't need much to make it glow. I prepped her skin with a light, all natural moisturizer to help it stay hydrated throughout the night. " Prepped with Arcona's Magic White Ice to protect, nourish and hydrate skin.
Estée Lauder introduces NEW Resilience Lift Extreme Makeup.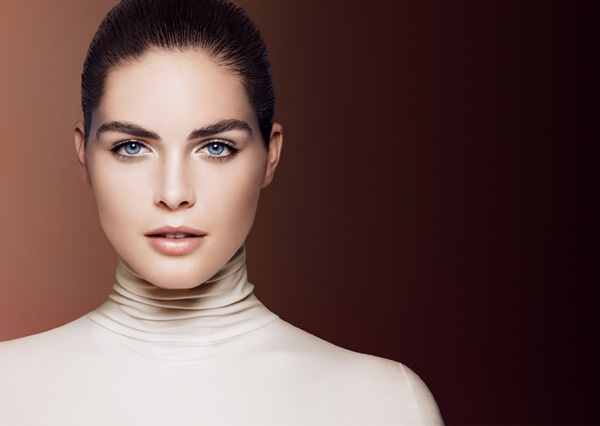 Harnessing the power of high performance and skin-caring ingredients, Estée Lauder Research brings you their most advanced and effective age-defying foundation to date. The New Resilience Lift Extreme Radiant Lifting Makeup SPF15 offers all-day continuous moisture, ultra-radiance, incredible lift and exceptional spreadibility – all in a new fluid formula that is ideal for maturing skin. This luxurious, flawless liquid foundation keeps you ageless, gliding smoothly and effortlessly over skin, evening out the complexion and leaving skin looking exceptionally hydrated and beautifully radiant all day!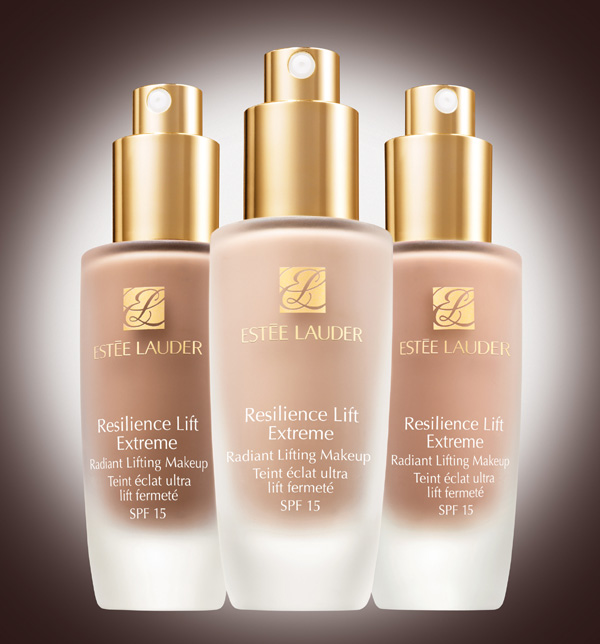 Sexy Valentine's Day Skin: The perfect body care duo, The Body Refiner ($110) and The Body Crème ($195) by La Mer work in tandem to polish and soften the skin.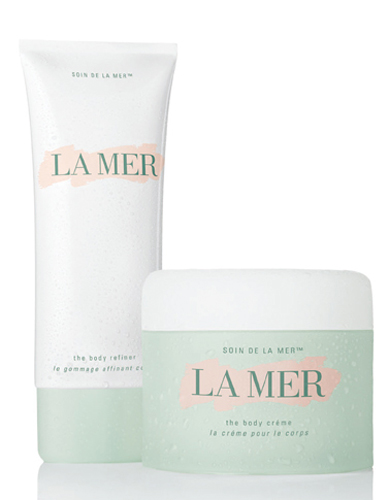 Since The Max Huber Research Labs began engineering their first body treatments, they have incorporated the most luxurious ingredients. A multi-faceted treatment which utilizes precious ingredients—including 1.75 carats of pure diamond dust— the Body Refiner delivers a cushiony resurfacing treatment the instantly lifts away dull cells, gently retexturizing skin to reveal a smooth and supple new surface. Follow with La Mer's "seaweed-wrap in a jar," The Body Crème, to saturate skin with a wave of long-lasting hydration. A true treat and lavish skincare experience.
La Mer products are available at select Saks Fifth Avenue, Neiman Marcus, and Bergdorf Goodman stores.
GET THE LOOK: Makeup artist Olaf Derlig tells Talking Makeup about the secret behind Marisa Tomei's radiant skin at Sundance 2010.
"I had an amazing result using VOTRE VU today on Marisa Tomei. Getting Marisa ready right after she arrived from the airport going straight to her premiere it was very important to give her a nice fresh, glowy look and perfect skin appearance.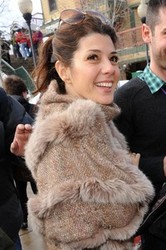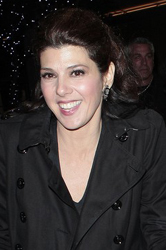 "Using "Wrinkle Eraser" all over her face was magic, it worked wonders!!"
MAL-LIGNE Wrinkle Eraser
GET THE LOOK: Thanks to Celebrity Makeup Artist Gita Bass Talking Makeup has the scoop on how to get Toni Collette's radiant look at the 67th Golden Globe Awards last night.
"For Toni Collette I combined warm healthy skin with a bronze metallic smoky eye and nude glossy lip" according to Gita. She prepped her eyes with AMOREPACIFIC Moisture Bound Intensive Vitalizing Eye Complex (available at Sephora.com)  to reduce any puffiness and to ensure the concealer and shadow stay in place all night. To create the perfect canvas for a flawless radiant complexion, Gita prepped Toni's skin with AMOREPACIFIC Moisture Bound Refreshing Hydra Gel. The whole look was set with AMOREPACIFIC Moisture Bound Skin Energy Spray for a final touch of hydration and staying power. 
 "I added a layer of La Mer's The Body Crème to keep her skin looking glowing and radiant. To keep her face looking flawless I used The Radiant Concealer SPF 25 under her eyes and on any redness. I prepped her lips with the amazing La Mer Lip Balm to keep them full and hydrated all night long." added Gita.