All Posts Tagged With: "Eye Cream"
Revitalize your skin after a summer in the sun with these essentials from TULA!
TULA Illuminating Face Serum ($78): This lightweight serum with a probiotic formula targets dark spots and brightens dull skin, while revealing a youthful glow. Infused with citrus extract and safflower oil to improve the quality of your skin as well as boost its radiance.
This is a New York Fashion Week FW 2017 Report. Backstage at the MONSE Fall/Winter 2017 RTW Collection in New York, Makeup Artist Gucci Westman prepped models' skin with luxury skincare brand SK-II prior to makeup application.
"The inspiration for the beauty look was inspired by a deconstructed, urban film noir-type girl," said Gucci Westman. "A girl that feels very real, approachable, and beautiful."
To ensure each model had a luminous, radiant complexion, Gucci applied the iconic SK-II Facial Treatment Essence, followed by GenOptics Aura Essence and the NEW R.N.A. Power Eye Cream (launching this month!)
Loving Kiehl's Rosa Artica Eye Youth Regenerating Eye Balm also in a Lightweight Cream version. Available September 2012. Why I'm all about Fall, so many new things coming up.
The NEW from Kiehl's Rosa Arctica Lightweight and Rosa Arctica Eye are two products inspired by the incredible customer demand for Rosa Arctica Youth Regenerating Cream, introduced in March, 2011.
I'm a big fan of SK-II skincare especially their Skin Signature line. The new addition is their SK-II Skin Signature Eye Cream and it's simply fabulous. I'm very picky with skincare, haircare, makeup and all things beauty. Ha! I only recommend products that actually work for me. This eye cream is super hydrating, bit heavy so perfect for the cold winter months, has a very pleasant scent, long lasting moisture, and fast absorbing. Looks like it ticks all the boxes.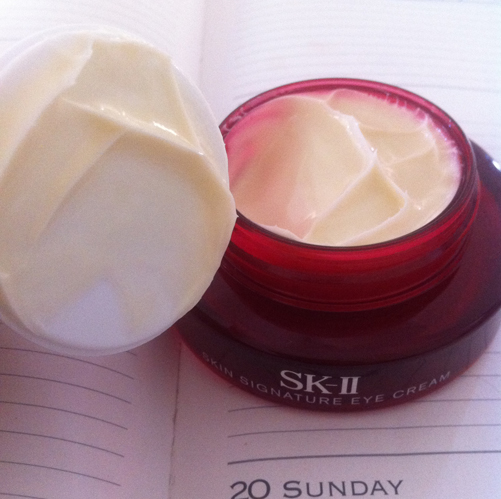 SK-II Skin Signature Eye Cream
The NEW SK-II Skin Signature Eye Cream is available at SK-II counters from October 2011. 15 ml/$110.
New beauty on the block: Kiehl's Midnight Recovery Eye and it's good. This eye cream is pretty light. Absorbs to skin fast. The scent is of herbal oils. Date available: from October 2012.

Kiehl's Midnight Recovery Eye new
via Kiehl's: Following the blockbuster success of Midnight Recovery Concentrate, Kiehl's Since 1851 is pleased to introduce new Midnight Recovery Eye. A restorative concentrate for the delicate eye area, this overnight elixir was specifically designed to addresses three of the top under-eye concerns of women in the United States – puffiness, fine lines and wrinkles – overnight!
Great skincare. My latest favortie are by Caudalie. L to R: Caudalie Beauty Elixir which is a cooling, soothing and invigorating face mist I use right after shower or any time I need to awaken my skin (i.e. travel). Caudalie Premier Cru The Eye Cream is light and fast absorbing. Caudalie Day Perfecting Fluid SPF15 is the perfect summer face moisturizer because it is light yet very moisturizing, feels like a nice serum.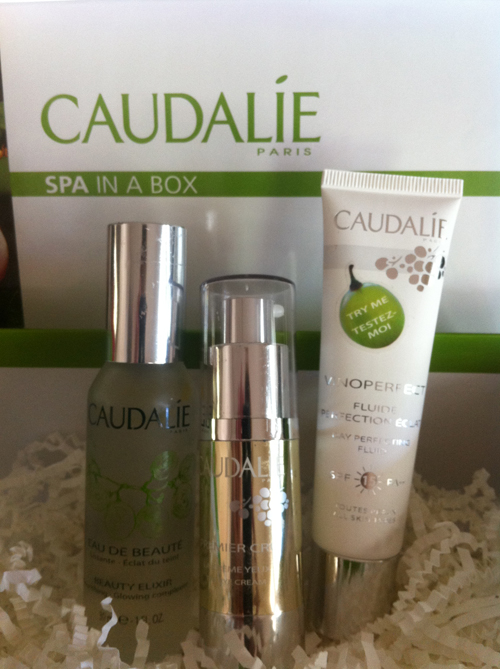 Mathilde Thomas Caudalie Founder on Premier Cru the eye cream: "I try new formulas every week and have been known to take up to seven yeas creating a new product! Premier Cru-the eye cream is one of the projects I'm most proud of. I love the formula, scent and most importantly the blend of long-term benefits blended with instant quick fix effect. Having recently move to the US, I know American women want instant results-and I'm here to give it to them."
La Mer Fashion's Night Out 2010 The Eye Balm Intense. La Mer is excited to be unveiling its big fall 2010 addition to skincare, The Eye Balm Intense, and will be offering appointments for fun, signature treatments in-store. Join La Mer for an evening celebration and unveiling of its latest innovation!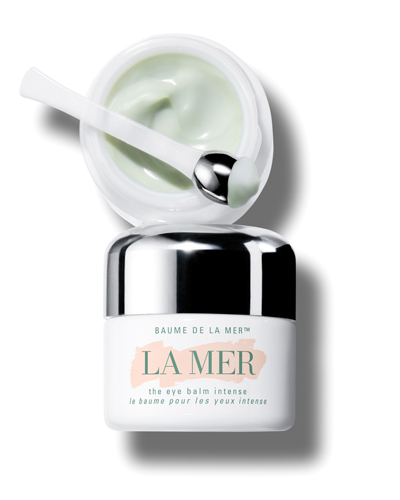 Book an appointment with a La Mer expert to be one of the first to experience the eye opening benefits of The Eye Balm Intense. Enjoy an exclusive treatment and learn signature acupressure massage techniques for application designed to renew and revitalize the eye area – perfect after a long night of festivities!
Amazing Anti-Aging Skincare for Face and Body. Marta Walsh's picks are the latest product additions from Elizabeth Grant Skincare. Looks like I'm not the only one who is an Elizabeth Grant fan: think Blake Lively, Jada Pinkett-Smith, Jennifer Lopez, Brooke Shields, Jessica Szohr and Kelly Ruthenford to name a few. L to R: Collagen Re-Inforce Bust Reshape and Lift ($50). Collagen Re-Inforce Miracle Concentrate ($60). Collagen Re-Inforce Crepey Eye Lift ($40).
Great Skincare. Marta Walsh's picks are the NEW Elizabeth Arden Ceramide formulas. Ceramide Plump Perfect Ultra Lift and Firm Eye Cream SPF 15 and Ceramide Plump Perfect Ultra All Night Repair and Moisture Cream for Face and Throat. BTW I'm a huge Elizabeth Arden skincare, after my visit to the Elizabeth Arden Red Door Spa in Phoenix AZ I was hooked. Just in case you're wondering how the actual creams look inside, they are pure snow white and creamy. Divine.

T to B: Ceramide Plump Perfect Ultra Lift and Firm Eye Cream SPF 15 and Ceramide Plump Perfect Ultra All Night Repair and Moisture Cream for Face and Throat
On Thursday evening, July 22nd, 2010, Estée Lauder kicked off its largest sampling program to date – America's Night to Repair. Continuing the success of last year's first annual America's Night to Repair, for 4 synchronized hours – from 5:00pm – 9:00pm (all local times) – Estée Lauder Beauty Advisors were distributing a total of 360,000 deluxe samples. Customers could choose either a 10-day supply of NEW Advanced Night Repair Eye Synchronized Complex or Advanced Night Repair Synchronized Recovery Complex at ALL Estée Lauder department and specialty store counters nationwide while supplies lasted.

The Estée Lauder window display at Macy's South Coast Plaza Costa Mesa OC California