All Posts Tagged With: "face cream"
Fall Winter Skincare: Face cream. Loving the Estee Lauder Re-Nutriv Ultimate Lift Age-Correcting Cream it's AMAZE. I'm an Estee Lauder skincare kinda girl. My other fave is their Advance Night Repair serum face and the eye serum version. I use these everyday.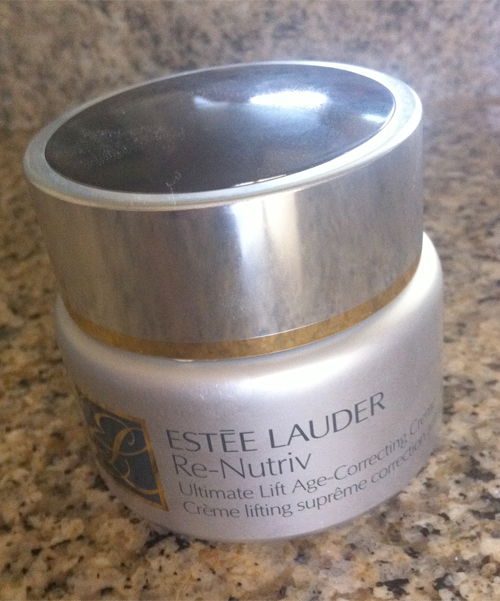 Amazing Anti-Aging Skincare for Face and Body. Marta Walsh's picks are the latest product additions from Elizabeth Grant Skincare. Looks like I'm not the only one who is an Elizabeth Grant fan: think Blake Lively, Jada Pinkett-Smith, Jennifer Lopez, Brooke Shields, Jessica Szohr and Kelly Ruthenford to name a few. L to R: Collagen Re-Inforce Bust Reshape and Lift ($50). Collagen Re-Inforce Miracle Concentrate ($60). Collagen Re-Inforce Crepey Eye Lift ($40).
Kristen Stewart made her mark yesterday, June 1st, 2010, at the Australian red carpet premiere of The Twilight Saga: Eclipse at Luna Park in Sydney. mark Celebrity Makeup Artist Mai Quynh shared her top makeup tips for creating Kristen's sultry look!
Kristen Stewart's makeup look:
"I started by applying mark For Goodness Face Antioxidant Skin Moisturizing Lotion SPF 30 to Kristen's skin as a moisturizing base.
Introducing Zensation Skincare of Switzerland. Pure and effective, Zensation products are formulated with natural Swiss Alpine plant and fruit extracts. Without using harmful ingredients, Zensation products naturally rehydrate skin.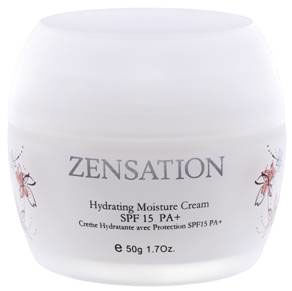 Zensation NEW Hydrating Moisture Cream SPF 15 PA+
I'm already a huge fan of AmorePacific Moisture Bound Skin Energy Hydration Delivery System and now very obsessed with the AMOREPACIFIC Moisture Bound Refreshing Hydra Gel ($100) which I hear a favorite of celebs and celebrity makeup artists!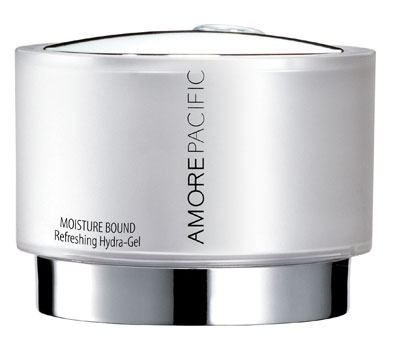 What's in it for you? AmorePacific Moisture Bound Refreshing Hydra-Gel Oil-Free harnesses the power of bamboo sap and red ginseng to revitalize normal-to-oily skin. This unique moisturizer bolsters the skin's defenses against environmental aggressors, promoting resiliency. This product is formulated without Sulfates, Petro-Chemicals, Phthalates. Available at: Sephora.com
Loving the NEW L'Oreal Ideal Skin Genesis Complexion Equalizer face cream. This moisturizer is lighter in consistency than the L'Oreal Age Perfect Hydra-Nutrition Day/Night Cream and is great for summer. This one is also day or night cream and is formulated with Skin Perfecting Complex with Vitamin C+Tourmaline Gem.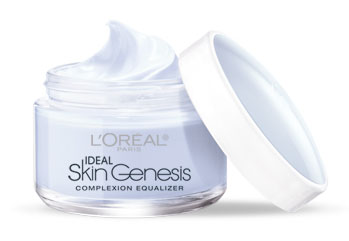 L'Oreal Paris got it right with their new L'Oreal Age Perfect Hydra-Nutrition Day/Night Cream. The product is super hydrating, soothing to dry sin, and it has a really nice citrus light scent which is quite calming. I also like that is a '2-in-1' day and night cream. Sometimes I get confused with all the different creams, and it give me an extra space in my bathroom shelf and my suitcase. I'm so thrilled that great skincare is now very affordable to all women. This one is a drugstore treasure.
This Spring, Darphin is introducing Hydraskin Essential face cream, $50. It's a super-moisturizing emulsion featuring ingredients like Butterfly Lavender and Organic Shea Butter.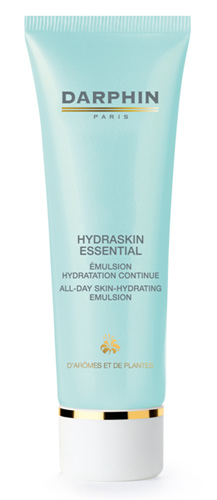 To celebrate the launch, starting TODAY, April 2nd, 2010,  Darphin is inviting you to share your favorite $50 luxury at www.50littleluxuries.com. For every tip shared, a donation will be made to the IDEAL Providence Farms to purchase school supplies for children in Ghana (these are the children of the women harvesting the Organic Shea Butter in Hydraskin Essential as part of Darphin's efforts to support the community.)
Makeup Tutorial: It was a lovefest in Los Angeles last night at the premiere of "Valentine's Day." The star-studded flick, directed by Garry Marshall, features a bevy of A-list beauties, including Lancôme ambassadors Julia Roberts and Anne Hathaway. Here, their makeup artists fill us in on what they used to create their red carpet looks.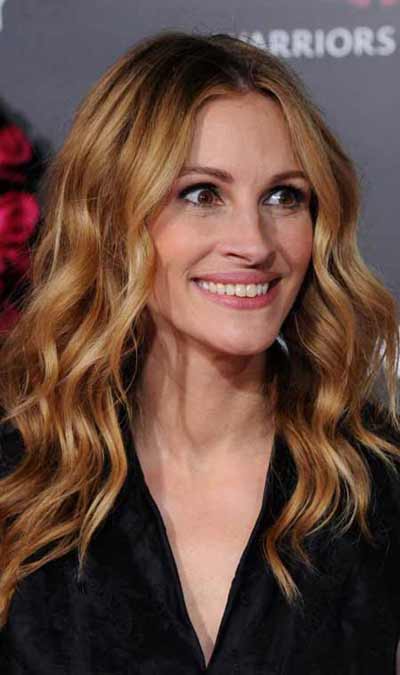 For Julia Roberts, celebrity makeup artist Genevieve wanted to balance sexy, lined eyes with a muted mouth. Genevieve lined Julia's eyes with Lancôme's Artliner in Noir. Next, she swept Sweetie, a sheer pink shadow from Lancôme's Color Design Eye Shadow Quad in Haute Sunset, along the lids. Dirty Pink, from the same quad, went on the crease. Loads of Hypnôse Drama Mascara in Excessive Black completed the eye look. For the lips, Genevieve lined with Lancôme's Le Lipstique in Fraichelle followed by the new Color Design Matte lipstick in Pink Preview (coming in March). To dilute the lipstick color, Juicy Tubes in Tickled Pink was applied for a soft pout.
I'm already a huge fan the La Prairie Anti-Aging Longevity Serum and this is why I'm excited about La Prairie's latest addition: White Caviar Illuminating Système.
About White Caviar Illuminating Système from La Prairie: Luxury Swiss beauty company La Prairie is dedicated to keeping skin as young looking as possible, as long as possible, and that means launching high-performance products to target lines, wrinkles and now, age spots.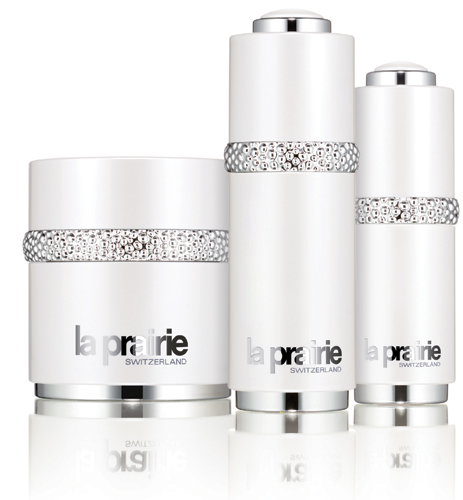 Introducing White Caviar Illuminating Système from La Prairie, which includes:
White Caviar Illuminating Cream – $450
White Caviar Illuminating Serum – $450
White Caviar Illuminating Eye Serum – $250