All Posts Tagged With: "wrinkles"
Avon introduces a laser alternative for radiant summer skin. Put down the laser! Did you know that in 2008, laser resurfacing procedures were the #5 non-surgical procedure performed in the U.S.? Now you can achieve results without the dermatologist's visit with Avon's latest skincare breakthrough, ANEW Clinical Luminosity Pro Brightening Serum.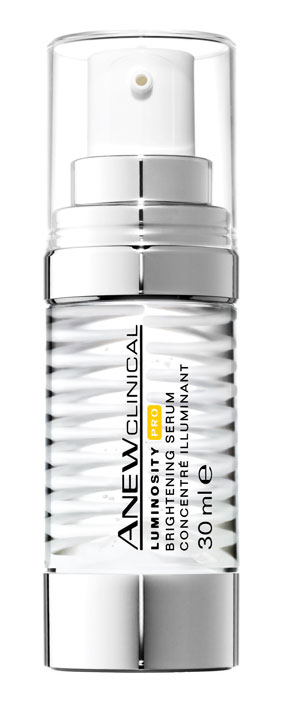 "While many women are concerned about combating wrinkles, dark spots and discolorations are also responsible for the appearance of aged skin." explains Dr. Cheryl Karcher, board certified dermatologist. "ANEW offers an incredible at-home option to skin-brightening laser treatments, giving women everywhere access to more youthful, brighter skin.
Neutrogena Clinical Skin Care: Arriving in stores next week, and currently available at www.neutrogenaclinical.com, Neutrogena introduces Neutrogena Clinical- a new skin care line inspired by bioelectricity.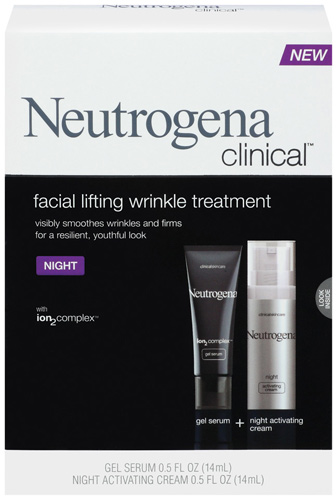 What is bioelectricity you may ask? Bioelectricity is the body's innate electrical signaling system and, as the body ages, diminished bioelectric signals can result in decreased cell-to-cell communication. This decreased communication, in turn, can cause a decrease in collagen production, which leads to visible signs of aging, including wrinkles and sagging skin. Neutrogena Clinical, featuring ion2complex technology, works by facilitating optimal cell-to-cell communication at the surface level of the skin to promote healthy collagen levels.
What's in it for you? Women with collagen-depleted skin, which is visible as wrinkles and sagging skin, will benefit most from Neutrogena Clinical.
The Neutrogena Clinical Skin Care products:
There are 4 systems. Each comes with an ion2complex Gel Serum and a specifically formulated Activating Moisturizer.
I'm already a huge fan the La Prairie Anti-Aging Longevity Serum and this is why I'm excited about La Prairie's latest addition: White Caviar Illuminating Système.
About White Caviar Illuminating Système from La Prairie: Luxury Swiss beauty company La Prairie is dedicated to keeping skin as young looking as possible, as long as possible, and that means launching high-performance products to target lines, wrinkles and now, age spots.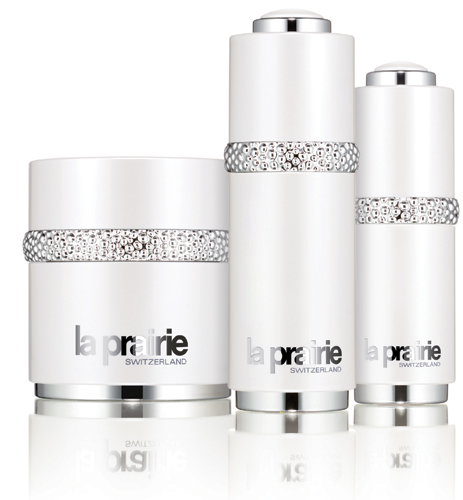 Introducing White Caviar Illuminating Système from La Prairie, which includes:
White Caviar Illuminating Cream – $450
White Caviar Illuminating Serum – $450
White Caviar Illuminating Eye Serum – $250
CHANEL introduces SUBLIMAGE Essential Regenerating Fluid.
Introducing the newest member of the SUBLIMAGE family — formulated to fulfill the desire of SUBLIMAGE devotees and new customers who want to experience its age-defying benefits, but prefer the texture of lotion over cream.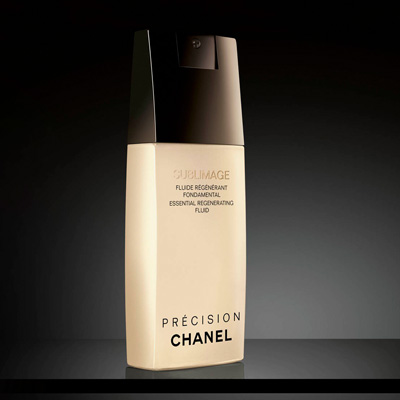 With its smooth, weightless, chiffon-like feel and subtle mattifying effect, SUBLIMAGE Essential Regenerating Fluid provides a sensuous new way to experience the ultimate in anti-aging luxury. Like SUBLIMAGE Essential Regenerating Cream Texture Suprême and Texture Universelle, SUBLIMAGE Essential Regenerating Fluid is powered by Planifolia PFA*, a precious, natural anti-aging ingredient derived from a unique botanical fruit found in the farthest reaches of Madagascar, and purified by CHANEL Research.
CHANEL introducing Ultra Correction Lift Total Eye Lift & Ultra Correction Lift Plumping Anti-Wrinkle – Lips and Contour.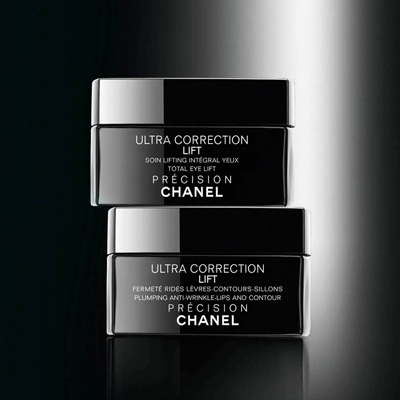 ULTRA CORRECTION LIFT TOTAL EYE LIFT
A woman's eyes are a reflection of her unique beauty. They are the ultimate seduction — but can also be a tell-tale sign of aging. Today, CHANEL PRÉCISION offers a solution to restore youthfulness to the eye area, especially the eyelids. ULTRA CORRECTION LIFT TOTAL EYE LIFT naturally lifts the eye-area skin from within while helping to minimize the look of puffiness and dark circles. The key ingredient, elemi PFA*, delivers concentrated power to the eye area for targeted firming and lifting action. A complex containing escin (a molecule extracted from Horse Chestnut) provides immediate concentrated action on puffiness and dark circles. A tetrapeptide reinforces this corrective action and helps keep the eyelids supple and toned. A state of tension is restored to skin around the eyes. With skin firmed, the appearance of wrinkles and fine lines are visibly smoothed. The eye area appears brighter and radiates with youth and vitality.