All Posts Tagged With: "dark spots"
You have no idea how excited I am  to try the NEW prevage Clarity Targeted Skin Tone Corrector by Elizabeth Arden. I'm a huge prevage skincare line fan, if you had to buy just one skincare product prevage is the one. You just can't go wrong with prevage. Same stuff they use at some of the Elizabeth Arden facials at the Red Door Spa near you.  prevage Clarity is light in texture, fast absorbing , and super hydrating. Smells good yet not overly fragranced. This is an anti aging skincare products designed to even out skin by minimizing dark spots and freckles. Umm sounds like my skin ..LOL.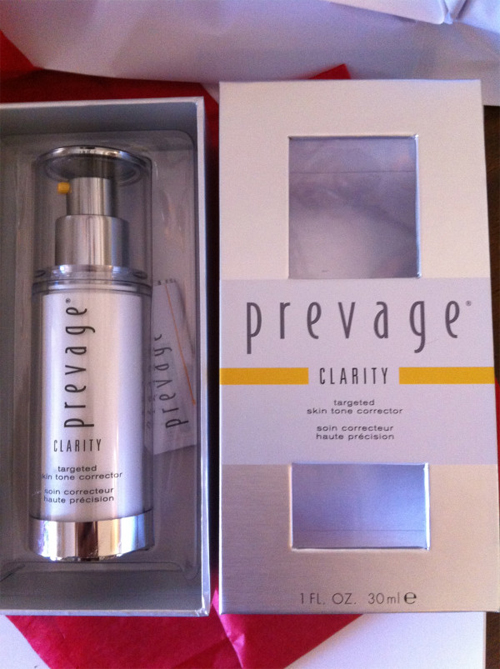 via ElizabethArden.com New PREVAGE® Clarity with Idebenone and Soy-Ferulate-C gives skin a brightening boost to help minimize the appearance of those all-too-visible aging signs – existing dark spots, age spots, freckles and discolorations – to help skin regain its look of uncompromised clarity and a youthful-looking glow.
ANEW Clinical Luminosity Pro Brightening Serum ($54) was keeping my skin superbly clear and baby smooth this weekend. My skin loves everything about this serum which is formulated to treat tell-all signs of aging like uneven skin tone, dullness and discolorations, and dark spots. It's a perfect treat to anyone having one of these 'my skin feels so dull' days. This topical serum harnesses the power of injectable-grade L-Aspartic Acid to help deliver effective brightening results at home. It feels it! 🙂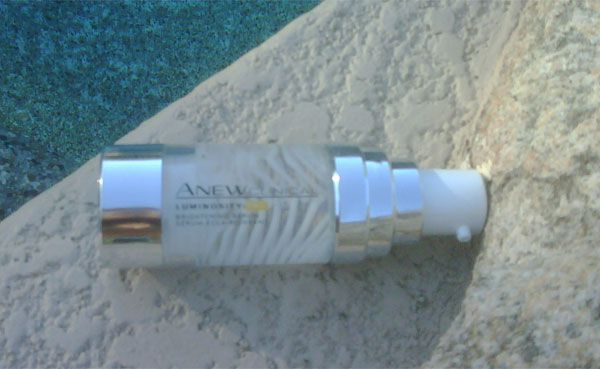 ANEW Clinical Luminosity Pro Brightening Serum is available exclusively through Avon Representatives. To locate an Avon Representative, call 1-800-FOR-AVON or visit www.avon.com.
Avon introduces a laser alternative for radiant summer skin. Put down the laser! Did you know that in 2008, laser resurfacing procedures were the #5 non-surgical procedure performed in the U.S.? Now you can achieve results without the dermatologist's visit with Avon's latest skincare breakthrough, ANEW Clinical Luminosity Pro Brightening Serum.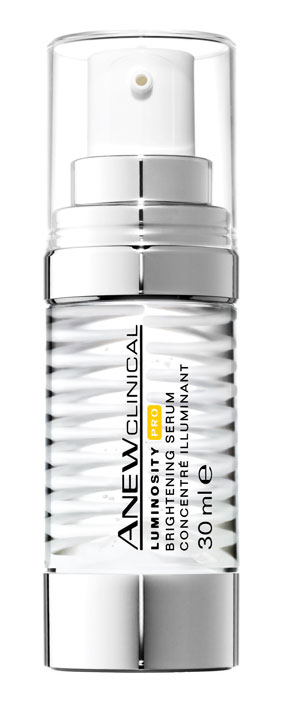 "While many women are concerned about combating wrinkles, dark spots and discolorations are also responsible for the appearance of aged skin." explains Dr. Cheryl Karcher, board certified dermatologist. "ANEW offers an incredible at-home option to skin-brightening laser treatments, giving women everywhere access to more youthful, brighter skin.
Bobbi Brown Brightening Skincare NEW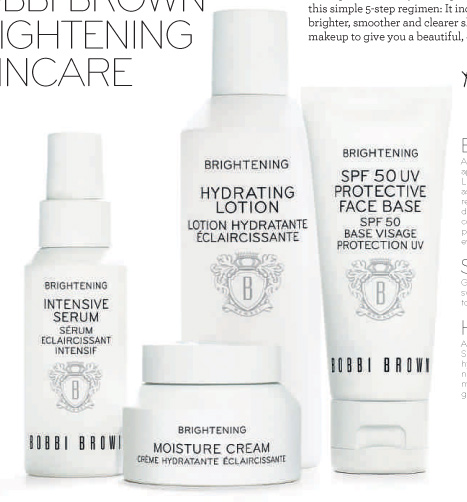 "I believe beauty starts with healthy, glowing skin. Traveling through Asia, I've discovered that many brightening skincare lines do not address women's immediate need to cover dark spots. I used my makeup artist's perspective to create this simple 5-step regimen: It includes skincare to give you brighter, smoother and clearer skin over time—and treatment makeup to give you a beautiful, even complexion instantly."– Bobbi Brown
Introducing Bobbi's ritual for fresh, radiant, lit-from-within skin:
1 PREPARE
BRIGHTENING HYDRATING LOTION
Instantly hydrated and perfectly prepared for the next step. Price: $50
I'm in love with the latest Clarins Spring 2010 product launches. Clarins was always my favorite skin care brand for years now and I didn't quite realize how much my skin was missing it LOL.
Clarins Gentle Refiner Exfoliating Cream, $28: Very creamy exfoliator or face scrub . Smells amazing and is very comforting. I use this exfoliator once a week because the micro grains are a bit on the coarse side. My face feels super refreshed and smooth after use.

La Mer Introduces The Hydrating Facial, October 2009: La Mer's next big launch, The Hydrating Facial, is hitting counters this week!
Dr. Max Huber's legacy of healing and renewing the skin is celebrated once again with La Mer's introduction of  The Hydrating Facial. The ultimate in moisturization, this two-zoned mask delivers superior hydration through a luxurious, sensorial, spa-like experience to reawaken the appearance of youth. In minutes, dry complexions are renewed, visibly transforming the skin. Skin is left hydrated, nourished, smoothed and conditioned with a resilient healthy glow, ready to receive the benefits of Crème de la Mer.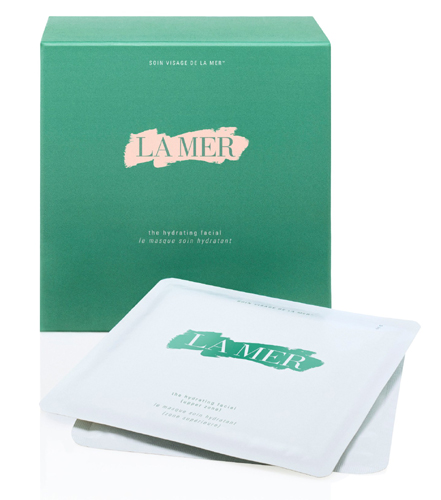 Skin concerns such as dryness, fine lines and dark spots are all addressed in the 100% cotton, two-zoned mask that is saturated with the fast-acting formula.
La Mer's Hydrating Facial contains a trio of transformative benefits that makes this new product so effective: