All Posts Tagged With: "self-tanner"
Marta Walsh's Favorite Self-Tanner. Loving the Model Co Tan Gloss Shimmering Self-Tan which is a luxurious self-tanning gel for bronze and radiant skin and it smells really good, I would say light coconut.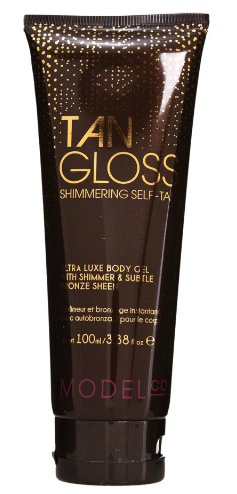 Model Co Tan Gloss Shimmering Self-TanUltra Luxe Body Gel With Shimmer & Subtle Bronze Sheen
Watch Marta Walsh talking about her picks for summer skincare.
Products mentioned in Marta's vlog:
Eucerin Everyday Protection Body Lotion SPF 15 Fragrance Free
NIVEA A Kiss Of Protection Lip Care
NIVEA good-bye cellulite serum & NIVEA good-bye cellulite serum gel cream
NIVEA Sun Kissed Firming Moisturizer with Ginkgo Extract and soft gradual tanner
NIVEA Touch Of Waterlily Hydrating Shower Gel
I'm in love with the latest Clarins Spring 2010 product launches. Clarins was always my favorite skin care brand for years now and I didn't quite realize how much my skin was missing it LOL.
Clarins Gentle Refiner Exfoliating Cream, $28: Very creamy exfoliator or face scrub . Smells amazing and is very comforting. I use this exfoliator once a week because the micro grains are a bit on the coarse side. My face feels super refreshed and smooth after use.

GET THE LOOK: Looking camera ready, Giuliana Rancic and Toni Collette were glowing as they stepped on the red carpet with HDTV perfect skin for the 16th Annual Screen Actors Guild Awards. Once again, Hollywood's leading celebrities turned to the ultimate skin-finishing brand, St. Tropez, for an award winning look.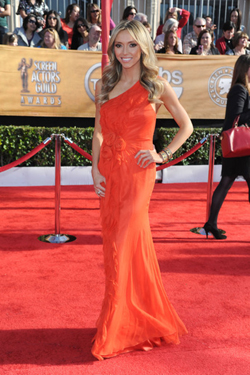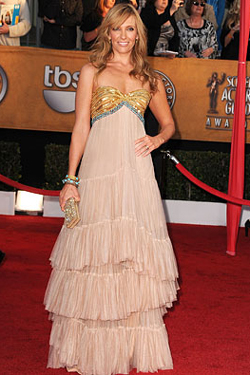 Giuliana Rancic says, "I can't live without my bi-monthly St. Tropez skin-finishing appointment. St. Tropez gives the most natural and gorgeous color on the market. I'm also obsessed with the products like the Bronzing Rocks and the Radiance Mousse. They give me a beautiful glow on the set of E! News everyday, as well as on the red carpet. I love St. Tropez!"
"Not even the rain will stop the stars skin from glowing radiantly at the16th Annual SAG Awards in Hollywood" says St. Tropez Skin Finishing Expert Fiona Locke. Rain or shine I will still be providing St. Tropez Skin Finishing treatments to some of Hollywood's hottest stars nominated for a SAG Award this weekend, providing a healthy, confident boost of color to the skin that will glow with pure radiance even under dark skies."
Achieving the Bronze Goddess look With Diorshow Makeup Artist tips!
DiorShow Makeup Artist Ricky Wilson offers up some expert beauty tips and must-have products to get the best Bronze Goddess look without damaging your skin.
Dior Bronze Sun Powder Spray: You can mist on in the summertime over self-tanner, the bronze spray will give you more of an instant glow while your self-tanner is working.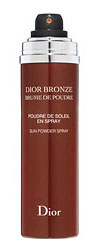 Dior Bronze Collagen Activ Bronzer (applied with Dior Bronzer Brush): It's matte and there's also an SPF in it. I like to sweep the bronzer in a circular motion around the eye. When you do that it actually brightens up the eye area. I don't like putting it all over the face because it looks unnatural, just put where the sun would naturally hit you. I DiorBronze Powder Spray: If you have a lot of skin showing you can use this bronzing spray on your decolletage area as well as your shoulders and arms because it's sweat-proof and transfer resistant.