All Posts Tagged With: "Lips"
Lip balm is one of beauty's best kept secrets. While so many women and girls prefer lip gloss or lipstick, lip balm can actually benefit you in a number of ways. You should always have a vial or tube of lip balm in your purse or pocket, especially during the colder seasons of late fall and winter. Here are the reasons why you should be using lip balm.
If you have that extra time in the sower you sure don't want to miss out on bliss Fabulips. It's a facial for your lips. Designed to recreate Bliss Spa's popular fabulips treatment, this kit cleans, exfoliates, plumps, and softens lips. " Pretty good!" says Marta Walsh🙂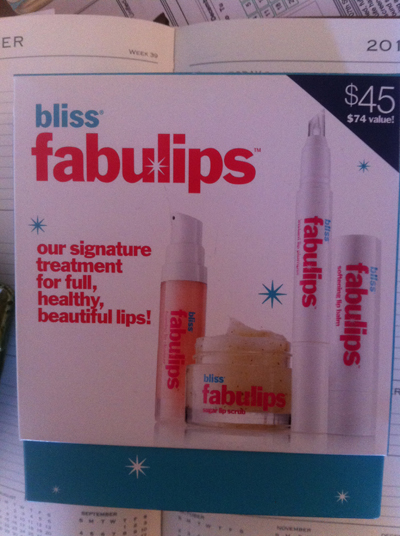 bliss Fabulips, the kit includes: Foaming Lip Cleanser, Softening Lip Balm, Fabulips Sugar Lip Scrub, Fabulips Instant Lip Plumper.
The lip stain is great if you want color, pigment but don't won't too heavy or even greasy feeling. These lip stains by liptini and Vincent Longo are sheer, light and cooling.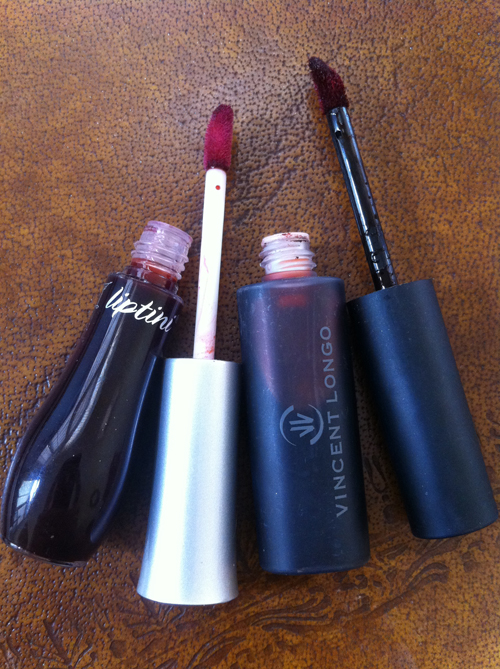 L to R: lip stain by liptini in Tawny Port and Vincent Longo in Cupid's Breath
My latest great lipgloss find: Buxom Lips in Debbie a light coral pink shade. It's not greasy, it's cooling, long lasting, smooths the lips for and I love it. Buxom is a Bare Escentuals prodigy. In terms of plumping I've always been a skeptical to whether plumping lip treatments or lipgloss works or not. Also I have full natural lips already so I never see whether its the lipgloss or maybe I was just born with it LOL. All I know it feels & looks good. Isn't it what's it all about?

Buxom Lips Lipgloss in Debbie
Lip Treatment. I'm not an organic freak but every once in a while I do get conscious about all the chemicals I inhale just to get my lips glossy. My latest find for a more natural lip gloss is KORRES lip butters. Formulated without Petro-Chemicals and Sulfates. Favorite shades: Pomegranate (sheer coral) and Quince (sheer rose).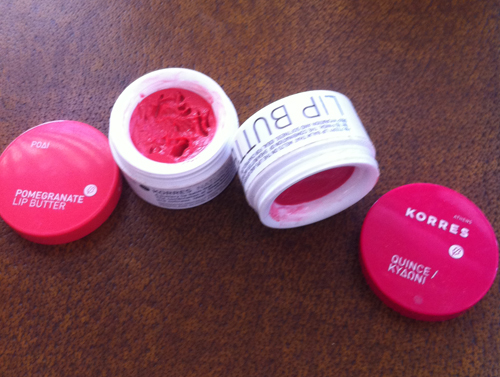 KORRES Lip Butter the more natural alternative to lip gloss
Summer Makeup. The IT lipgloss for the summer according to Marta Walsh is Pink Lemonade Lipglass by MAC. It gives you the perfect pink coral, plumped, and super glossy lips.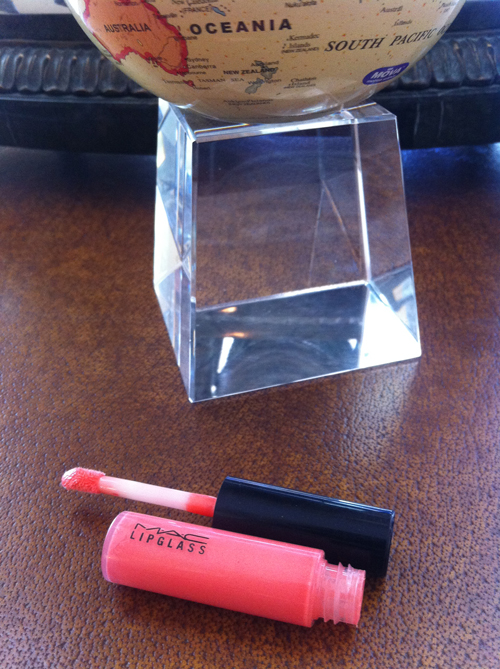 MAC Pink Lemonade Lipglass
New beauty products: Neutrogena Revitalizing Lip Balm SPF 20. According to Neutrogena this new sheer, tinted lip balm is clinically proven to perfect your pout by restoring lip's rosiness and improving texture – leaving them fuller and more defined in just 7 days!

Neutrogena Revitalizing Lip Balm SPF 20
Neutrogena and celebrity makeup artist Amy Oresman lip tip:
Lip Tip #1
For a makeup look that is "Retro Hollywood" beauty, it's all about the lips. Neutrogena MoistureShine Gloss in Berry Fit is the perfect lip color to make this look contemporary.
Lipstick Trends. The latest & hottest form Make Up For Ever the NEW Rouge Artist Intense, $19. Best lipstick collection in terms of formula, and most wearable and runway shades! The lipstick doesn't have an off putting smell, not too greasy, it doesn't bleed, long wearing (it stayed on even after my afternoon swim:). All in all, a must-have lipstick. Well done Make Up For Ever. Here are Marta Walsh's favorite Make Up For Ever Rouge Artist Intense lipstick shades: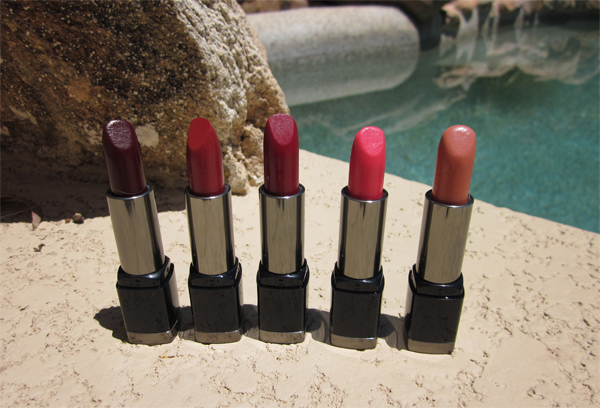 L to R: Make Up For Ever Rouge Artist Intense in # 48, 44, 20, 37, 24
Get Angelina Jolie's makeup look in SALT with Chantecaille Brilliant Gloss, $28. On the set of the soon to be released action packed thriller, SALT, Angelina Jolie's personal makeup artist, Toni G enhanced the already gorgeous lips with Chantecaille Brilliant Gloss in Charm. Toni G says, "The formula is beautiful and it kept her lips in WAY better condition than any lip balm."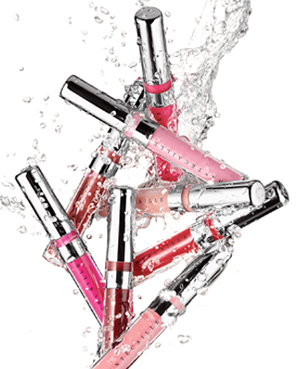 Glazewear Lip Gloss by Avon ($6) is not-sticky, glides on lips smoothly, it's not too thick in consistency yet has the right amount of pigment, no particular smell just neural and pleasant. Galzewear comes is 3 versions: Intense for color impact, Shine for high gloss, and Sparkle for shimmer shine. Also, Glazewear SPF 15 Clear shade for super high gloss shine with sun protection. This Glazewear collection was debuted in late 2009 with new upgraded formula and four mentioned above new customized finishes. Avon gives something for everyone.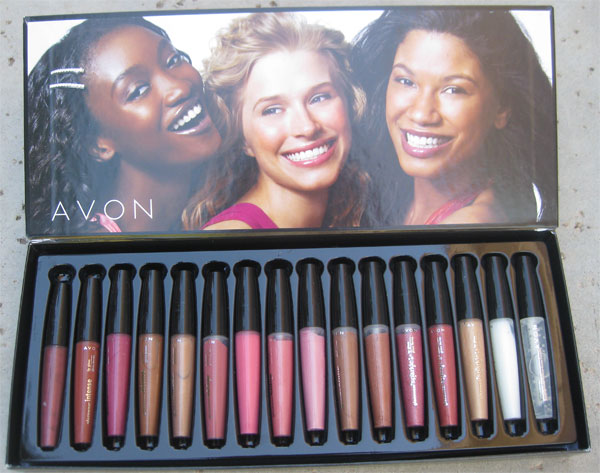 Did you know? AVON Glazewear is America's #1 Lip gloss and best-selling lip gloss. it is the go-to high-shine essential that feels as good as it looks. Never  tacky or sticky, the formula leaves lips feeling moist, with a silky-smooth, ultra comfortable wear. Avon sells the equivalent of 8 Glazewears every minute, making it the #1 lip gloss in America.