All Posts Tagged With: "Lip Balm"
Loving this: Votre Vu Bebe Duette 2-in-1 a Tarte D'Amande Luxe Hand cream in one side which smells sweet and delicious, and a Luxe Lips Moisturizing Lip Balm with a hint of red color on the other side. Secret: I use the hand cream on my body too especially when I'm traveling. It's very thick in texture and moisturizing and I'm sucker to the smell.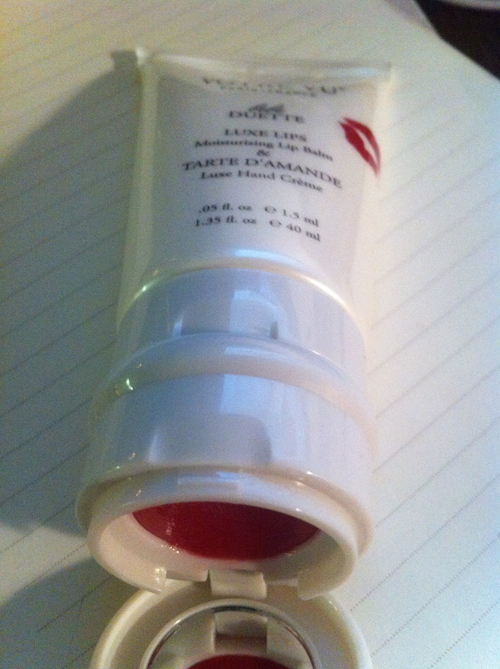 Votre Vu's Bebe Duette is a perfect combination of intensely moisturizing lip balm and decadently nourishing hand cream. With its innovative packaging, 1 part hand crème/1 part lip balm (with a handy mirror for application perfection). Luxe Lips lip balm created with coconut, sunflower and premiere pressed castor oils, shea butter and beeswax.
GIVEAWAY!! Hello my loves & beauty lovers I have a giveaway for you. I'm looking for 5 lucky winners to WIN the NEW Neutrogena Revitalizing Lip Balm SPF 20!! I tried it and it's silky smooth.. All you need to do to enter for a chance to win is to leave a comment telling me why I should pick you. 5 winners. GO! Good Luck:) Please note: USA entries only.
New beauty products: Neutrogena Revitalizing Lip Balm SPF 20. According to Neutrogena this new sheer, tinted lip balm is clinically proven to perfect your pout by restoring lip's rosiness and improving texture – leaving them fuller and more defined in just 7 days!

Neutrogena Revitalizing Lip Balm SPF 20
Neutrogena and celebrity makeup artist Amy Oresman lip tip:
Lip Tip #1
For a makeup look that is "Retro Hollywood" beauty, it's all about the lips. Neutrogena MoistureShine Gloss in Berry Fit is the perfect lip color to make this look contemporary.
Talking Makeup has just found out that Morena Baccarin from ABC's series V was prepped for Comic Con using Votre Vu Duette Luxe Lips Moisturizing Lip Balm & Tarte d'Amande Luxe Hand Creme, Votre Vu Amour d'Ore Les Vitamines Pour Vous, and Talika Instant Beauty!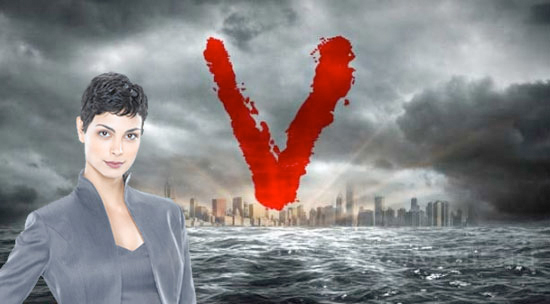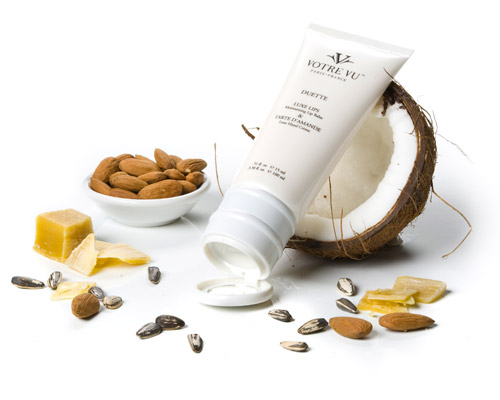 Votre Vu Duette Luxe Lips Moisturizing Lip Balm & Tarte d'Amande Luxe Hand Creme
Watch Marta Walsh talking about her picks for summer skincare.
Products mentioned in Marta's vlog:
Eucerin Everyday Protection Body Lotion SPF 15 Fragrance Free
NIVEA A Kiss Of Protection Lip Care
NIVEA good-bye cellulite serum & NIVEA good-bye cellulite serum gel cream
NIVEA Sun Kissed Firming Moisturizer with Ginkgo Extract and soft gradual tanner
NIVEA Touch Of Waterlily Hydrating Shower Gel
Summer Beauty: Dr. Dennis Gross Skincare Powerful Sun Protection SPF 30 Towelettes ($16)– The SPF 30 Daily Sunscreen Towelettes is an advanced performance towelette that offers maximum protection from the sun with a powerful combination of four broad spectrum UVA/UVB sunscreen agents – two forms of Vitamin C, Green Tea and a detoxifying Chelator.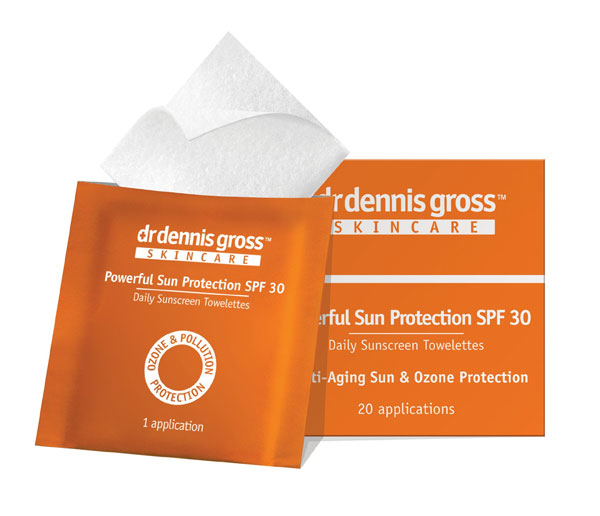 With New York Fashion Week Fall Winter 2010 coming to an end, we find ourselves clamoring for the hot looks off the runway. With the help of the Sephora PRO Beauty Team, you can sport designer style in the comfort of your home.
Charlotte Ronson Fall 2010: Get The Look
For Fall 2010, Charlotte Ronson wanted the makeup to be a natural face with a heavy eye.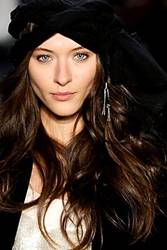 To create this face, the Sephora PRO Beauty Team led by Gilbert Soliz used the following products:
Valentine's Day Kiss: Make that kiss memorable.
Simple, heartfelt gestures are the best way to offer the gift of love. In fact, the most desired gift this Valentine's Day is a kiss. Luckily, NIVEA Lip Care offers a wide variety of products to protect that pucker so you're irresistibly kissable. Enriched with natural Beeswax and Shea butter, NIVEA A Kiss of Flavor (Cherry, Passion Fruit, Pearly Shimmer) and A Kiss of Moisture will hydrate and offer long-lasting protection for soft, yummy kissable lips. SRP: $2.99.


Talking Makeup is excited to share with you Lancôme's latest lip launch: L'Absolu Crème de Brillance Visibly Replenishing and Reshaping Lip Cream.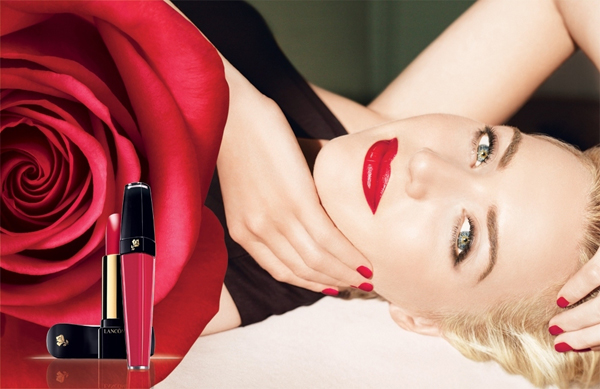 A luxurious cross between a gloss and a balm, Crème de Brillance glides on beautifully, all while delivering intense hydration that helps lips stay comfortable for up to 10 hours. The secret lies in its superior ingredients that are typically reserved for skincare:
· Shine-boosting oils and light-diffusing pearls give the formula its rich color pay-off
· Pro-Xylane boosts hydration within the skin
· Glycerin and hyaluronic acid hydrate lips by pulling water from the environment and help it stay put
I'm excited to share with you my interview with Amy Bailey who has begun to make her mark within Hollywood's demanding movie stars. Amy can be seen in the star-studded movie, "Nine" along side Nicole Kidman, Penelope Cruz, and Kate Hudson. Up next for the actress, she will be playing the Hatteress in Tim Burton's "Alice in Wonderland."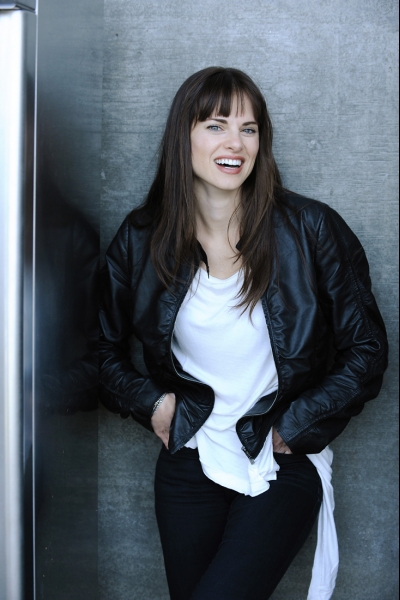 Amy Bailey
In this interview Amy Bailey tells Marta Walsh about how it all began for her in Hollywood. Her role in the film "Nine" and what was it like working with its director Rob Marshall. How one day she took Penelope Cruz and her sister to see the Royal Ballet perform. Her latest acting role in  "Alice in Wonderland", also staring in this film Johnny Depp. Future plans, and of course, style and beauty secrets!
Marta Walsh: Where did you grow up and where is home for you?
Amy Baliey: I grew up in a coastal town called Corpus Christi, in South Texas. I loved going to the beach right after school. Now I divide my time between London and L.A.
MW: How did you decide on a career in showbiz, and what were some of your first breaks?
AB: I was a professional ballerina by 17yrs old, so I guess being onstage always felt pretty natural. My parents couldn't believe that as a teenager I would skip out parties because I had ballet class the next morning. It kept me out of trouble, for the most part