All Posts Tagged With: "Lip Balm"
Lip balm is one of beauty's best kept secrets. While so many women and girls prefer lip gloss or lipstick, lip balm can actually benefit you in a number of ways. You should always have a vial or tube of lip balm in your purse or pocket, especially during the colder seasons of late fall and winter. Here are the reasons why you should be using lip balm.
For singles and couples alike, February is the month of love. Whether you're going out with your girlfriends or have a date night with your significant other, Valentine's day is worth celebrating. Clarins is offering a limited edition collection to spice up your night – new Tender Moments includes a Lovely Lip Balm that reacts to the PH of the lips, creating unique shades of pink, as well as Skin Illusion Blush, which comes in three shimmering shades for a naturally radiant finish.
Loving this: Votre Vu Bebe Duette 2-in-1 a Tarte D'Amande Luxe Hand cream in one side which smells sweet and delicious, and a Luxe Lips Moisturizing Lip Balm with a hint of red color on the other side. Secret: I use the hand cream on my body too especially when I'm traveling. It's very thick in texture and moisturizing and I'm sucker to the smell.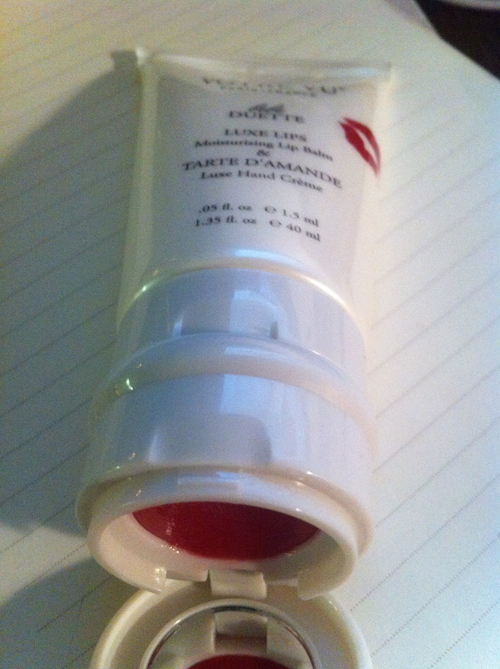 Votre Vu's Bebe Duette is a perfect combination of intensely moisturizing lip balm and decadently nourishing hand cream. With its innovative packaging, 1 part hand crème/1 part lip balm (with a handy mirror for application perfection). Luxe Lips lip balm created with coconut, sunflower and premiere pressed castor oils, shea butter and beeswax.
GIVEAWAY!! Hello my loves & beauty lovers I have a giveaway for you. I'm looking for 5 lucky winners to WIN the NEW Neutrogena Revitalizing Lip Balm SPF 20!! I tried it and it's silky smooth.. All you need to do to enter for a chance to win is to leave a comment telling me why I should pick you. 5 winners. GO! Good Luck:) Please note: USA entries only.
New beauty products: Neutrogena Revitalizing Lip Balm SPF 20. According to Neutrogena this new sheer, tinted lip balm is clinically proven to perfect your pout by restoring lip's rosiness and improving texture – leaving them fuller and more defined in just 7 days!

Neutrogena Revitalizing Lip Balm SPF 20
Neutrogena and celebrity makeup artist Amy Oresman lip tip:
Lip Tip #1
For a makeup look that is "Retro Hollywood" beauty, it's all about the lips. Neutrogena MoistureShine Gloss in Berry Fit is the perfect lip color to make this look contemporary.
Talking Makeup has just found out that Morena Baccarin from ABC's series V was prepped for Comic Con using Votre Vu Duette Luxe Lips Moisturizing Lip Balm & Tarte d'Amande Luxe Hand Creme, Votre Vu Amour d'Ore Les Vitamines Pour Vous, and Talika Instant Beauty!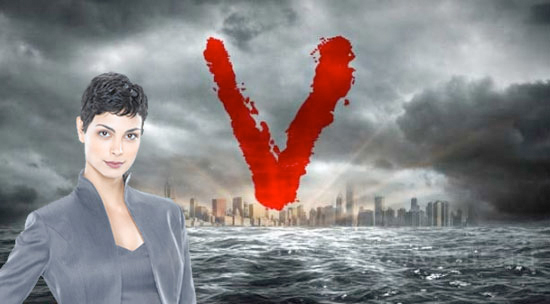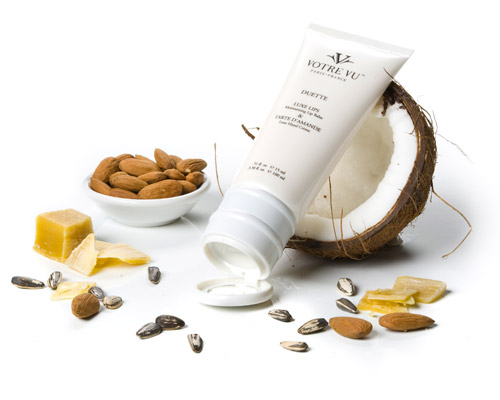 Votre Vu Duette Luxe Lips Moisturizing Lip Balm & Tarte d'Amande Luxe Hand Creme
Watch Marta Walsh talking about her picks for summer skincare.
Products mentioned in Marta's vlog:
Eucerin Everyday Protection Body Lotion SPF 15 Fragrance Free
NIVEA A Kiss Of Protection Lip Care
NIVEA good-bye cellulite serum & NIVEA good-bye cellulite serum gel cream
NIVEA Sun Kissed Firming Moisturizer with Ginkgo Extract and soft gradual tanner
NIVEA Touch Of Waterlily Hydrating Shower Gel
Summer Beauty: Dr. Dennis Gross Skincare Powerful Sun Protection SPF 30 Towelettes ($16)– The SPF 30 Daily Sunscreen Towelettes is an advanced performance towelette that offers maximum protection from the sun with a powerful combination of four broad spectrum UVA/UVB sunscreen agents – two forms of Vitamin C, Green Tea and a detoxifying Chelator.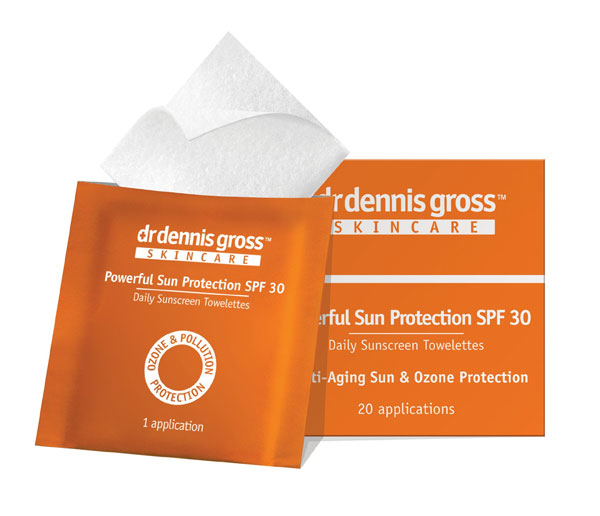 With New York Fashion Week Fall Winter 2010 coming to an end, we find ourselves clamoring for the hot looks off the runway. With the help of the Sephora PRO Beauty Team, you can sport designer style in the comfort of your home.
Charlotte Ronson Fall 2010: Get The Look
For Fall 2010, Charlotte Ronson wanted the makeup to be a natural face with a heavy eye.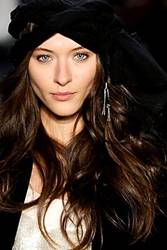 To create this face, the Sephora PRO Beauty Team led by Gilbert Soliz used the following products:
Valentine's Day Kiss: Make that kiss memorable.
Simple, heartfelt gestures are the best way to offer the gift of love. In fact, the most desired gift this Valentine's Day is a kiss. Luckily, NIVEA Lip Care offers a wide variety of products to protect that pucker so you're irresistibly kissable. Enriched with natural Beeswax and Shea butter, NIVEA A Kiss of Flavor (Cherry, Passion Fruit, Pearly Shimmer) and A Kiss of Moisture will hydrate and offer long-lasting protection for soft, yummy kissable lips. SRP: $2.99.