All Posts Tagged With: "Shower Gel"
Watch Marta Walsh talking about her picks for summer skincare.
Products mentioned in Marta's vlog:
Eucerin Everyday Protection Body Lotion SPF 15 Fragrance Free
NIVEA A Kiss Of Protection Lip Care
NIVEA good-bye cellulite serum & NIVEA good-bye cellulite serum gel cream
NIVEA Sun Kissed Firming Moisturizer with Ginkgo Extract and soft gradual tanner
NIVEA Touch Of Waterlily Hydrating Shower Gel
AXE TWIST Fresh Fragrance That Changes & GIVEAWAY: I'm loving the NEW AXE Twist Deodorant Bodyspary. Girls, if you don't want your boyfriend or husband to smell like an 'old man' then you must check this. The smell starts citrusy and fresh but it's a rounded and warm citrus type of scent, not 'poky'.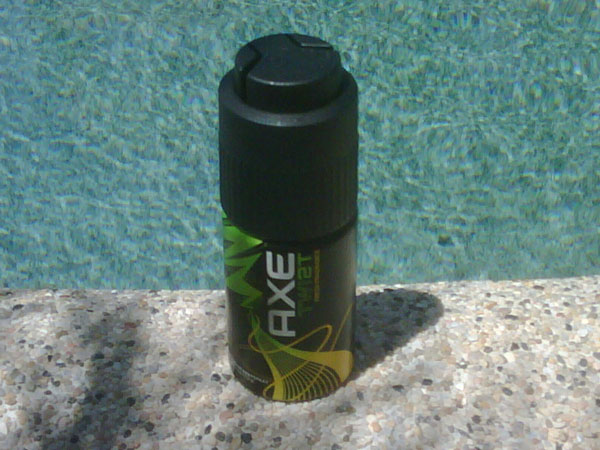 My husband loves AXE Twist because he is into modern and sophisticated scents not old fashion cologne scents. He actually loves the mixture of fresh citrus with the warm and cedar and sandalwood notes. I like spraying it on myself too it's SO GOOD (can I say it smells 'sexy')! Another great thing about AXE Twist Deodorant Bodyspray is the way the fragrance develops through the day or from the first second you apply. The difference between the 3 base notes is very distinct. It's like 3 perfumes in one. Needless to say, I can't get enough. And it's available at drugstores. Revolutionary. Well done AXE. Marta approves. 🙂
I can't get over how cute is the NEW Limited Edition philosophy Classic Cookbook. It is THE perfect holiday gift for your beauty obsessed loved ones. They would be very impressed, and of course, love you dearly!:)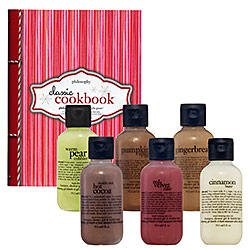 philosophy Classic Cookbook ($35) is a set of six delicious, high-foaming, multipurpose cleansers. This decadent ensemble of three-in-one Shampoo, Shower Gel & Bubble Bath formulas will make you swoon with scents of the decadent treats that come from the crinkled pages of well-loved holiday baking recipe books. This set contains: 6 x 2.0 oz Shampoo, Shower Gel & Bubble Baths in Pumpkin Spice Muffin, Red Velvet Cake, Double Rich Hot Cocoa, Warm Pear Cobbler, Gingerbread, Cinnamon Buns.
Nothing says fall, Halloween, and holiday season like I Love Candy Corn Shampoo, Shower Gel & Bubble Bath by Philosophy, $16. It smells sweet. And, it's very creamy, just like all the other signature body washes by Philosophy. If you love Philosophy body washes in Crème Brulée and in Vanilla Birthday Cake you would love this! It's a limited edition so don't miss it if you want it:) Calling all candy corn lovers!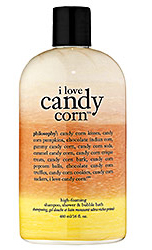 This year, Beauty.com has partnered with CEW's Cancer and Careers initiative. In addition to creating a BCA (Breast Cancer Awareness) store with an assortment of products that benefit different BCA charities, from October 12-18, if you click on www.beauty.com/cancerandcareers , 10% of all purchases made on Beauty.com will be donated to CEW's Cancer and Careers. You can buy ANYTHING sold on the site, not just BCA products (nothing is restricted in any way). This gives you the opportunity to stock up on their favorite brands and products you would normally buy and help give back – so easy.
Darphin Arovita C Energic Firming Cream for BCA: This invigorating, vitamin-enriched Darphin facial cream helps firm skin and fortify its natural resiliency to visibly correct first loss of elasticity of the face and neck. Arovita C Energic Firming Cream moisturizes and renews radiance while helping safeguard the complexion against environmental aggressors. Key Ingredients Include: Artemia salina, Carrot Protein, Noni Extract, Vitamins C and E. Darphin will donate $20 from each sale of Arovita C Energic Firming Cream during the month of October to The Breast Cancer Research Foundation.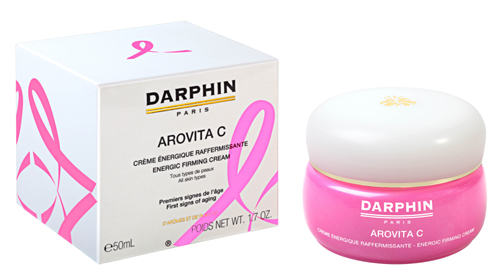 Price: $80, Available at www.darphin.com
Philosophy's new limited edition soda fountain 3-in-1 shampoo, bubble bath and shower gel and soda fountain lip sets will transport you back to your favorite old-fashioned diner.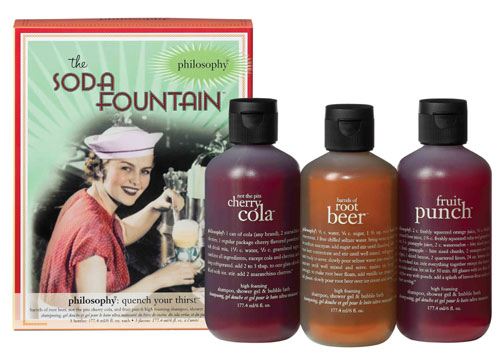 Slurp up the deliciousness of these calorie-free treats in your shower or a bath. Available in root beer float, not the pits cherry cola or fruit punch, you can savor every last drop because these good-for-you shower and bath indulgences are formulated to cleanse and condition your skin and thoroughly quench its thirst.
And, if it's a yummy summer time shine that you crave, give your pucker a little pop with all new the soda fountain lip set. These three tasty lip shines will give you a smooth and glossy pout with a hint of root beer float, cherry cola or fruit punch flavored goodness. Your lips will smell so sweet and delicious, you'll definitely want seconds!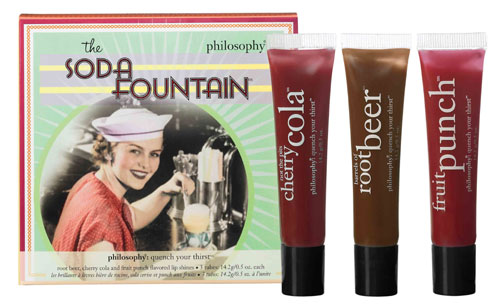 Philosophy's the soda fountain 3-in-1 shampoo, bubble bath and shower gel trio ($30) and philosophy's the soda fountain lip set ($28), are limited edition and are available at sephora and sephora.com only